Eudora Roseman's house is bustling on a chilly spring morning. In her basement, two women wash stacks of plastic pots. Upstairs, another duo's gathered around the dining room table writing dozens of plant tags.
Outside in the garage, an assembly line's repotting plants into larger pots so they can grow even more.
It's brisk and if the temperatures dip further, they'll have to bring all of the plants indoors.
By the time the Master Gardeners' Plant Sale opens May 7 at 7:30 a.m., scores of volunteer gardeners will have spent months growing, selecting and caring for the more than 2,000 plants. The group goes through all this trouble to raise money for Master Gardener programs. At the sale, area gardeners can find a wide variety of plants for $2 to $10 each.
"There's such a variety," said Kelly Seidle, co-chair of the sale. "That's what attracted it to me as a customer a long time ago. I knew if there was going to be something different, it was going to be there."
Through Lancaster County Penn State Extension office, Master Gardeners like Seidle are trained to teach home gardeners, children and more about best practices and improving the environment.
This plant sale and the annual symposium held earlier this month are the two largest fundraisers for the volunteer group. That money goes to hire speakers for public programs and projects, such as gardens at the Youth Intervention Center and Conestoga View nursing home.
"It's all about education," Seidle said. "We're a great resource for anyone who has a gardening question."
Lancaster Master Gardeners started the plant sale in 2001. At that time, volunteers would have the plants delivered the day before doors opened, said Eudora Roseman, co-chair of the sale.
Now they save money by buying smaller plants much earlier. Yet the gardeners need to care for the plants, store them and keep them alive through spring's temperamental weather.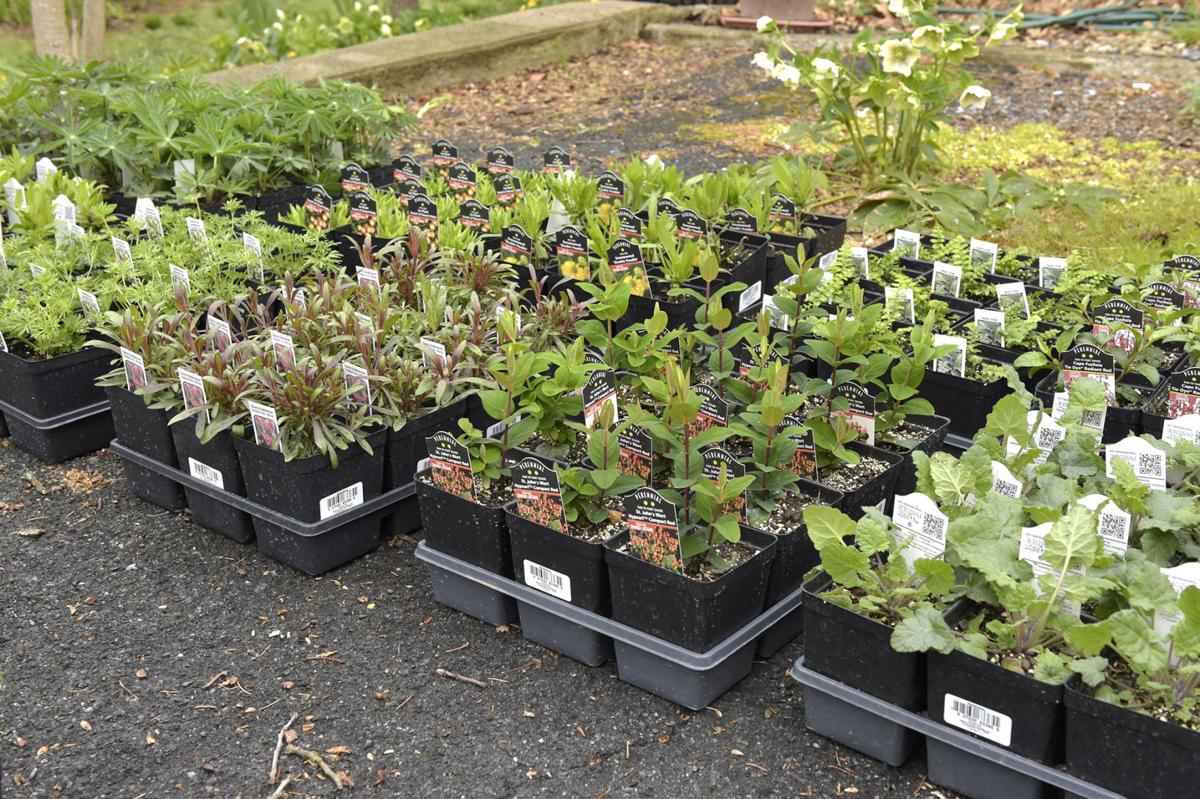 Starting with catalogs
Work for the sale starts with volunteers poring through catalogs to find the plants Lancaster gardeners want. The buyers try to go to local growers when possible and look for a variety of sun plants, shade plants and the native plants locals love along with pollinators and some annuals, too.
They'll even consider color. Perhaps last year they bought a red variety of a particular plant. Next year, they'll pick another hue.
"And we have a lot of plants that we are going to be offering that you're not going to find at our local nurseries," Roseman said.
Buying the plants can be tricky because often the minimum order is too many to sell in just one morning. So that means some plants, like Roseman's beloved spigelia, could be out of reach, at least for one sale.
By the time the sale approaches, about 2,000 plants will be here with more deliveries coming.
In addition to the purchased plants, master gardeners donate their own vegetables, herbs and just about anything grown for their own gardens. This year, Roseman counted more than 30 varieties of tomatoes, which always sell out early.
Gardeners also add plants from the Penn State Trial Garden in Landisville.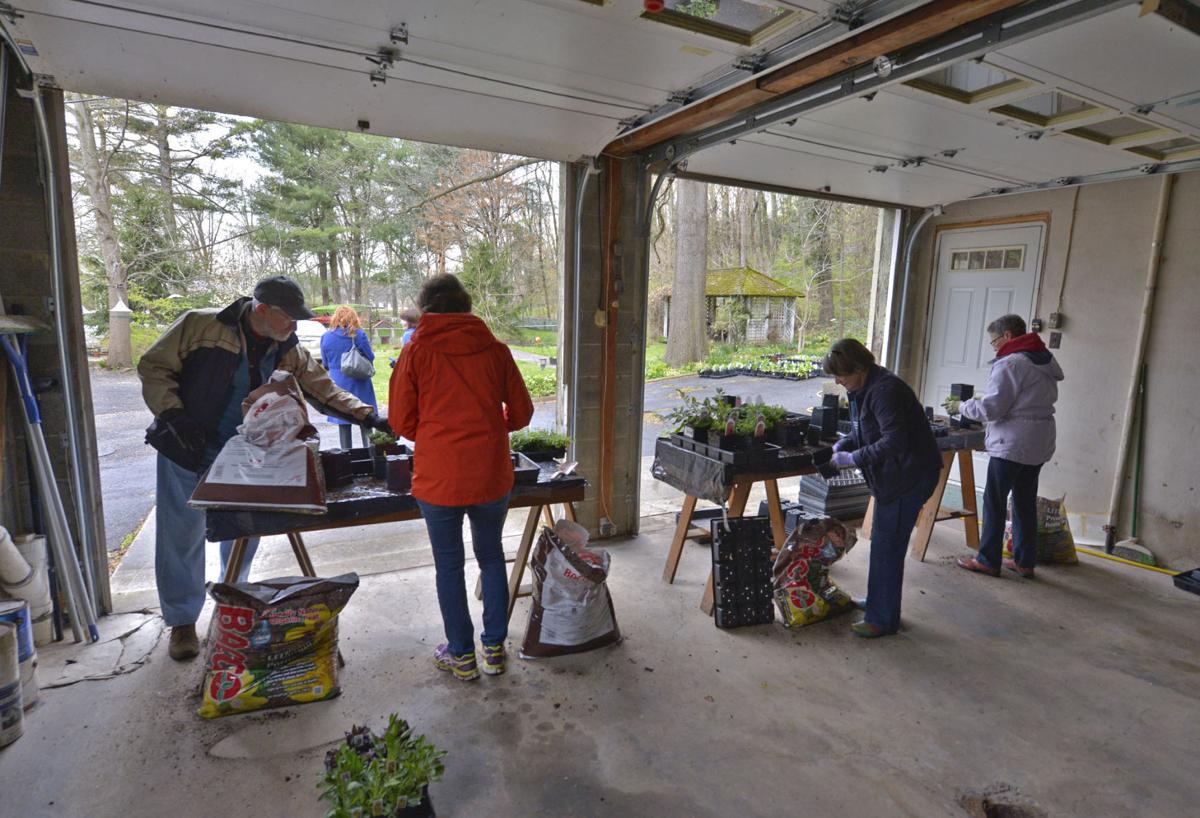 Lending a hand
All of this work and planning calls for a lot of helpers.
Deliveries start in early March and volunteers care for the plants in the weeks until the sale.
The master gardeners would love to have access to a greenhouse. In the meantime, the caretakers take the plants inside when there's cold weather or a late snow.
"It's taught me an awful lot," Roseman said. "I've learned what plants can take and what they can't."
One year, she left some hostas outside during a frosty night.
"I thought it was going to be OK and I didn't get them in," she said. "I learned and now I get the hostas in really quickly."
In the spring, the group meets for a few repotting sessions.
The day of the sale they'll have more than 30 volunteers helping out, pricing, working the cash register and plant-sitting so customers can shop without carrying their haul around.
"We'll actually have a lot of people who will help customers to get out to their car because they're buying so much," Seidle said.
This year's sale will start a half an hour earlier than in previous years, at 7:30 a.m. Starting early made sense, especially because there's usually a long line when the doors open.
Master gardeners also will answer questions from the public.
Sometimes they're as simple as identifying a plant bought at a past sale. Roseman recalls a man who showed up with a photo of a flower his wife had bought at the sale. It grew taller than him, but they forgot what they had planted.
"He just wanted to know what it was because it had caused such a stir in the neighborhood," Roseman said.
She recognized it as a cup plant she had donated herself.