The year is 1898. It has been 12 years since the 35-year-old architect C. Emlen Urban hung his "open for business" shingle. During those 12 short years, Urban designed many private homes, multiple mansions, a school, a department store, a cafe, a small hotel, a cigar factory, a farmers market and several commercial structures. His reputation for producing high-quality designs that were both timely and innovative was growing.
However, as impressive as the 1898 Beaux Arts Watt & Shand department store and the very stylistic four-story Davidson Building were, it was a pair of unpretentious three-story residences on West Chestnut Street that caught the eye of a New York City real estate developer and ultimately took Urban's work on the road.
The Italian Renaissance style was growing in popularity across the country, and Urban's Lancaster city was no exception. Defined by distinctive low-pitched, hipped roofs with red barrel tile shingles, deep overhangs and exposed decorative rafter tails, these identical twin residences were a radical departure from the traditional Queen Anne- and Federal-style designs that lined the streets of the city. However, the real Italian flair can be seen in Urban's use of terra cotta putti, or cupid statuary, over the second-floor windows and in the third-floor medallions.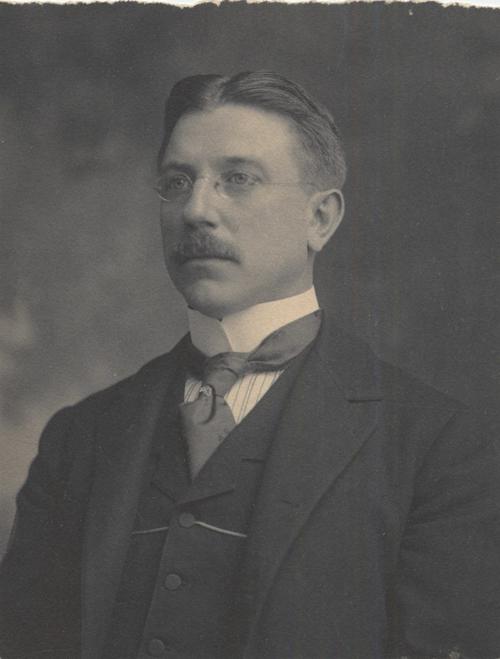 There is little doubt that the New York developer was impressed by Urban's attention to detail, proportions and use of materials, but his attraction most likely focused on the upper-floor level. There, Urban's ability to successfully integrate functional building elements into his designs with grace and beauty was demonstrated. The third-floor balconies are formed by the extension of the bay windows below and sheltered by the extension of the low-pitched roof above. This clever solution was worthy of admiration.
The attention given to Urban's work by the New York developer did not go unnoticed. On Nov. 3, 1898, the Lancaster New Era featured the article "A Lancaster Architect Complimented." The story described Urban's impending visit to New York City with plans in hand to design and construct Italian Renaissance-style residences in the suburbs of the Empire State.
When was the Italian Renaissance style popular in the United States? This late Victorian style was made popular between 1890 and 1930, partly through advancements in photography that allowed architects to study the architectural nuances more carefully than in previous periods.
Did Urban study abroad to experience French and Italian architecture? Interestingly, Urban's only visits to Europe occurred after his retirement in 1930. Traveling with his wife, Jennie, and daughter Miriam, he was able to see firsthand many of the buildings and styles that influenced his career.
What is an unattributed Urban? Many buildings in the city have several of the hallmark Urban design features and details, but have not been properly authenticated. Until they are — they remain unattributed.
This column is contributed by Gregory J. Scott, FAIA, a local architect with more than four decades of national experience in innovation and design. He is a member of the American Institute of Architects' College of Fellows. Email GScott@rlps.com