Hops add bitterness to a beer and balance the sweet malt. They also add a depth of aroma and flavors such as citrus.
Most hops growing in the U.S. are found in the Pacific Northwest. But did you know you can grow your own hops in Pennsylvania?
Some local gardeners — even those who don't drink beer — like hops as fast-growing, vining plants that can screen an area, create a fragrant arbor and provide shade.
For gardeners who do drink beer and even brew their own, growing their own hops allows them to combine two hobbies.
On a commercial level, Pennsylvania's hop farms are tiny compared to those in the Northwestern U.S. Compared to this state's hundreds of acres, Washington state alone has more than 27,000 acres, according to the Penn State Extension.
But there is interest in growing more hops here for local breweries and homebrewers, with and dozens of growers and potential growers attending sessions at Pennsylvania's Fruit and Vegetable Convention to learn more.
In Lancaster County, at least two businesses already offer more than a dozen different varieties of hops.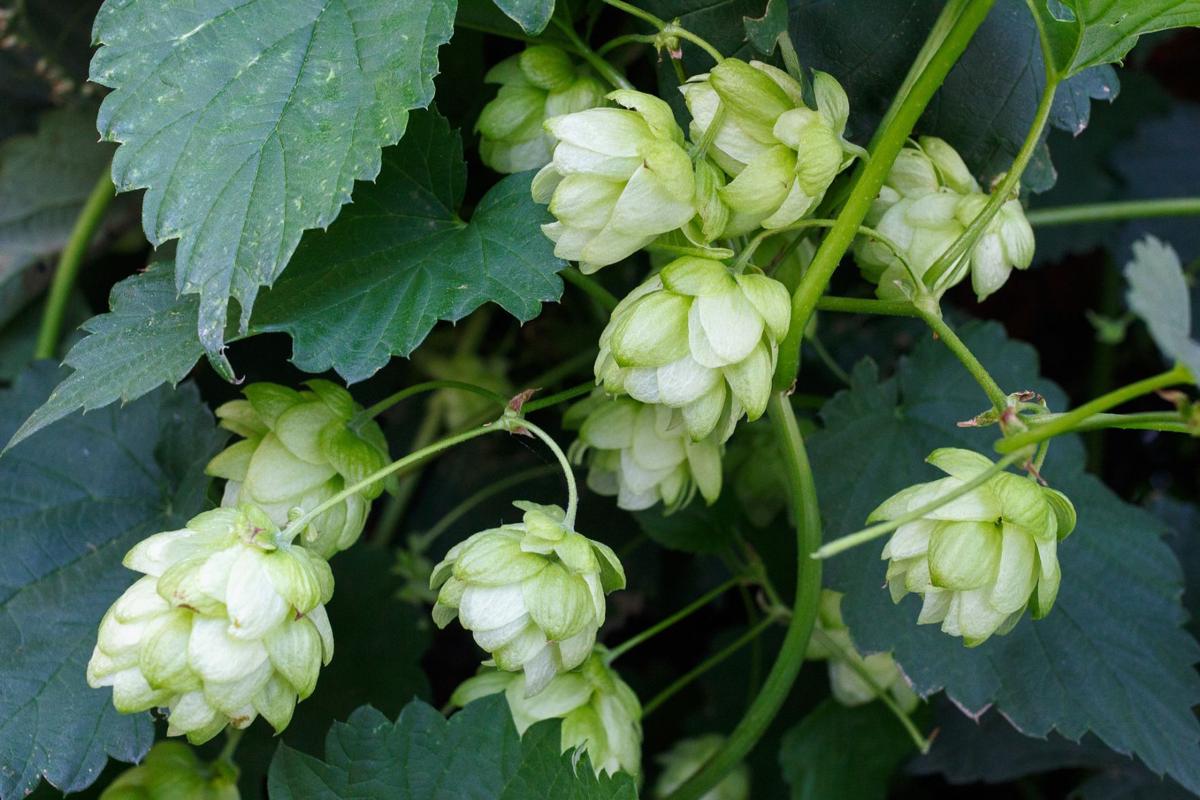 Lancaster Homebrew sells a dozen hop varieties from the Northwest and from Lancaster County.
Homebrewers looking for ingredients at Lancaster Homebrew usually buy concentrated hop pellets. They also add smaller amounts of frozen leaf hops, mainly for dry-hopping at the end of the brew to add more hop aroma, says Greg Snader, shop assistant at Lancaster Homebrew.
Hops act as a preservative in beer. In the 18th century, brewers added lots of hops to preserve strong ale during the long journey from England to India, giving birth to the hoppy India pale ale, John Palmer writes in "How to Brew."
"Our shop has a lot of DIY enthusiasts, whether it's building your own brewing system or growing your own hop plants," Snader says.
"There's a lot of interest generally among homebrewers to have some level of homegrown, locally sourced ingredients involved in their brew process. And it's fun."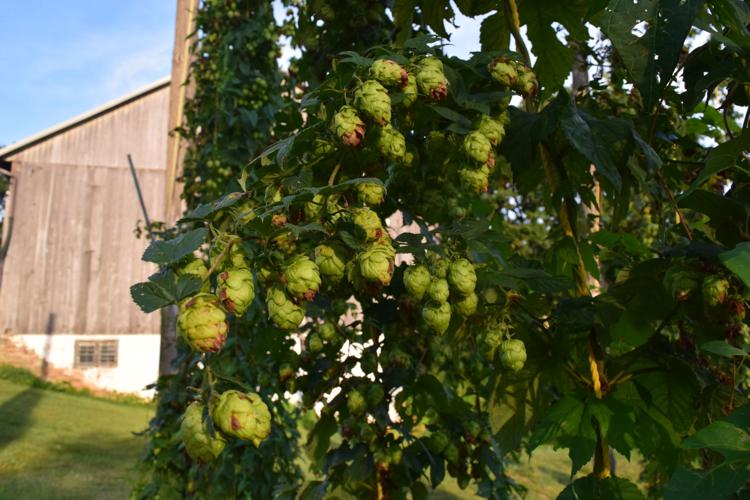 Theo. "Ted" A. Artz, who owns Holtwood Hops along with his wife, Diane, planted the first hops on his family's farm in Rawlinsville 12 years ago.
Artz grew up around farms and now lives in Philadelphia. He was coming home to help around the farm and decided to plant something.
"My father and my brother-in-law were homebrewers, so I thought, 'Why not grow some hops?' " Artz says. "That mild experiment took off. They're really fun to grow when they respond correctly with good health. They're miraculous plants."
Though Artz doesn't drink, he still likes hops. His wife fills pillows with hops to create dream pillows. She pickles hop shoots as a condiment.
Their hop plot is less than an acre, which sounds small, but that's about 340 vines on trellises.
Local breweries and homebrewers found out about the farm through word of mouth and have purchased the hops.
"They really like the idea that, at the end of the season, they can pick their own hops," Artz says. "It's kind of ambrosia to the homebrewer."
Last year, by request, Artz dug and sold hop rhizomes. This is the first year the farm is potting and selling them.
"There have been a bunch of homebrewers who expressed interest," Artz says.
He's heard from others who want something to shade a front door. Once established, hops will grow fast. On a good day, Artz has seen his hop plants grow more than 4 inches.