Why should anyone care about a bunch of old buildings, anyway?
Because, says Ron Funk, they provide a sense of place, a portal to local history and a resource for economic revitalization.
And the greater Lancaster area, he says, has much of its identity wrapped up in those barns, warehouses, silk mills, grand old homes and humble farmhouses. It's a calling card for visitors and a source of reimagination and reinvestment for residents.
"We're fortunate. The 'bones' are often there for not only the city, but small, local towns looking to revitalize," says Funk, citing ongoing efforts in places such as Ephrata, Columbia and Marietta.
Funk is vice president of the Historic Preservation Trust of Lancaster County, which advocates for and recognizes preservation efforts at local historic sites and architectural treasures.
The Trust each year recognizes projects and individuals whose work has furthered the group's efforts with C. Emlen Urban Awards, named for a prominent local architect of the late 19th and early 20th century.
The honorees will be celebrated at the Trust's annual awards banquet and meeting Thursday, Nov. 9, at Lancaster Country Club.
2017 winners
This year's six category award winners are:
— Leadership: David and Tierney Abel, Ironstone Ranch, Elizabethtown.
— Sustainability: Klinefelter Building, Ephrata. G. R. Klinefelter Underwriters, owners; Yohe, architects; Capstone, contractor.
— Preservation: Keppel Building, Lancaster city. Pittsburgh-based Zamagias Properties, owner; LeFevre Funk, architects.
— Adaptive Reuse: Press Building, Lancaster city. Drogaris Companies, owner; Tippetts/Weaver, architects.
— Community Revitalization: Lampeter Cafe, Lampeter. Keith and Lisa Reinhart, owners; CGA, architect.
— Master Craftsman: 1812 Barn, Elizabethtown. David and Tierney Abel, owners; Haldeman Brothers Masonry, Hershey, contractor.
Individual recognition
In addition, three individual recognition honors were announced:
— Inspiration (Lifetime Achievement) Award, for individuals who have been longtime supporters of the Trust and its mission: Barbara Petersen, partner at Magna Carta Maps, Ltd.
— Haubert/Heisey Award, for individuals who have supported in an exemplary manner the Historic Preservation Trust: Duffy Johnson, founder of the Etiquette School of Central Pennsylvania. She "has worked tirelessly on Preservation Trust events and programs," Funk says.
— Smedley Award, presented to a journalist or educator who has shown extraordinary support for historic preservation in Lancaster County: Gregory J. Scott, FAIA, senior partner, RLPS Architects. An architecture columnist for LNP, Scott is "an extraordinary resource for Lancaster County," Funk says.
How winners are chosen
Background work for choosing the winners, says Christi Johnson, is never-ending.
"There already are ideas in our mind for (next) year," says Johnson, an event coordinator at the Trust. "I don't think the process ever really stops."
The Trust's five-member Preservation Action Committee, of which Funk is a member, adds nominations solicited in the spring to an ever-growing list of Lancaster County projects it tallies throughout the year.
Along with visits to nominees by the committee, Johnson says, a new systematic scoring system was adopted this year. "We wanted to ask, 'Why? How does (this project) actually fit its category?' " she says.
It was, Funk says, "an unbiased method. We don't want the impression that it's the 'same old, same old,' that it's friends of the Trust that get the awards."
Preservation Action Committee members then submitted the scores and nominations to the full board of directors, which made final selections.
Winner details
The Trust released brief descriptions of each award, as well as details of projects honored:
Ironstone Ranch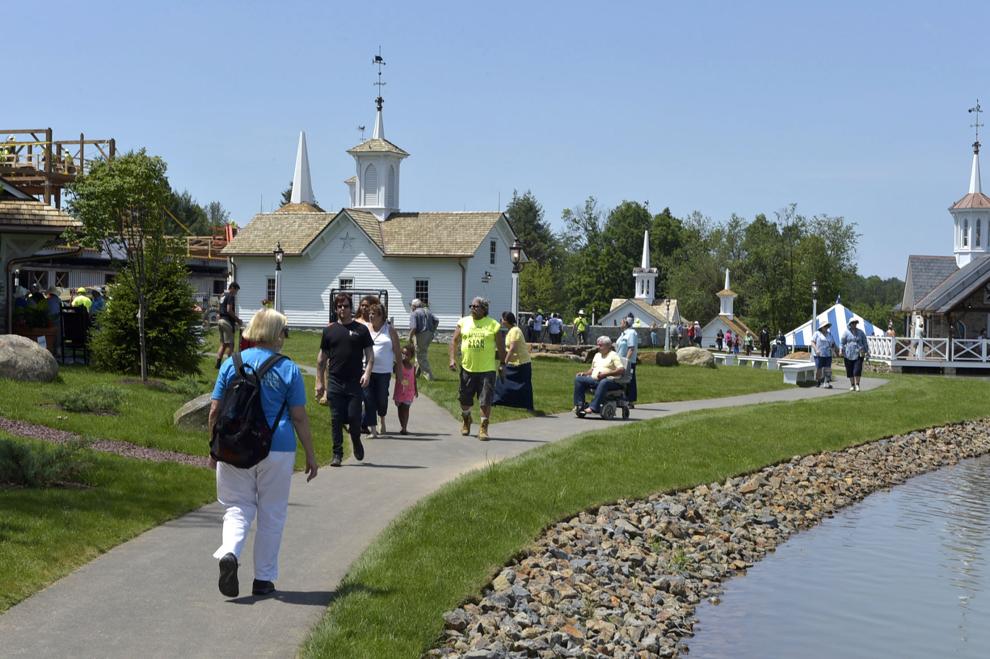 Ironstone Ranch, 1 Hollinger Lane, Elizabethtown: The Abels are creating an agricultural village, with buildings from Walnut Hill Farm (1822-1901) dismantled, moved and exactly reconstructed on site, as well as the area's well-known Star Barn, still being rebuilt from its previous location.
It is, Funk says, "a marvel. It's still a work in progress; the concept (being recognized) is leadership, the vision of the farm, agricultural heritage and the buildings that they've already reconstructed ... outstanding."
Klinefelter Building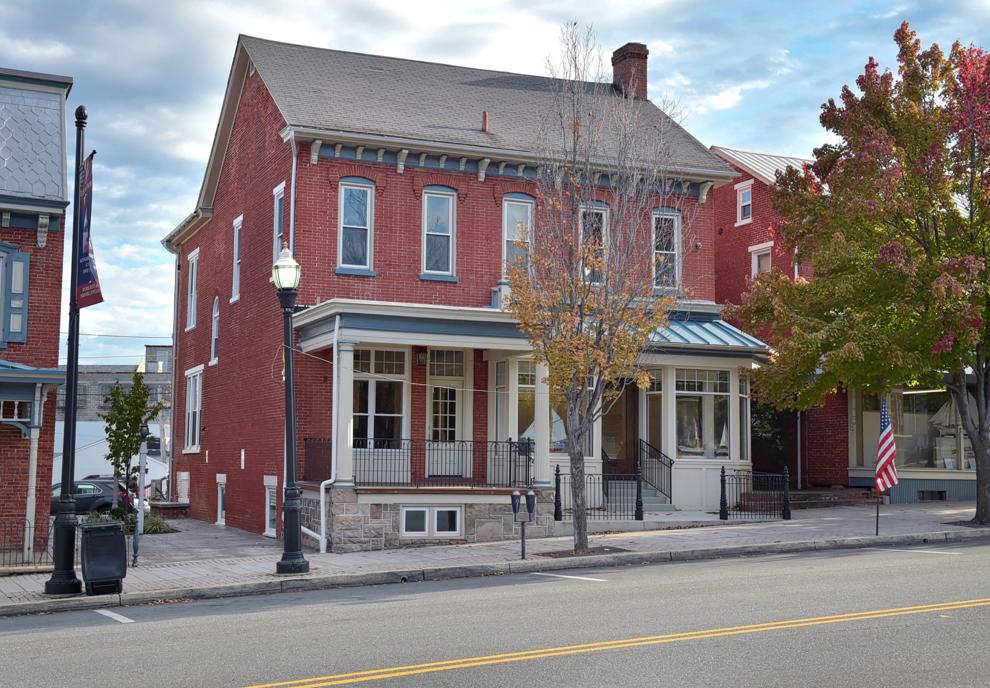 Klinefelter Building, 21 W. Main St., Ephrata: Ephrata is unique, Funk says, "because a lot of the buildings downtown (in the borough) have been saved" — adapted, perhaps, or altered, but not demolished.
"With this building, (the owners) have uncovered it, they've restored the porches in the front and the (detailing) they've uncovered; they kept the stained glass (and) and arches" that had been covered by a window.
Formerly known as the Cox Building, the brick structure underwent extensive renovation inside and out, including removal of a dropped ceiling, restoration of existing trim and masonry details, and installation of a light trough to put focus on the original stained-glass windows.
Keppel Building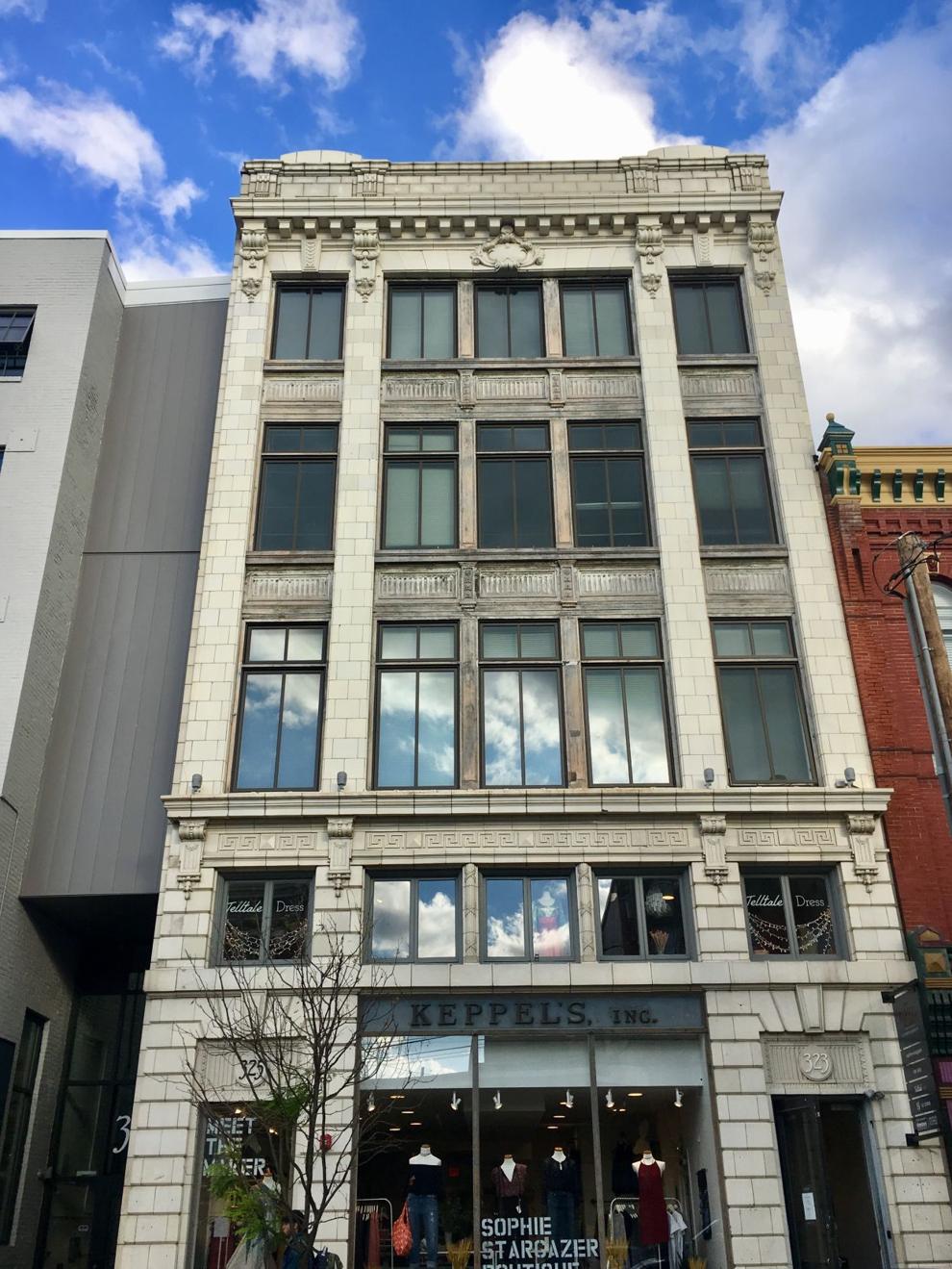 The Keppel Building, 323 N. Queen St.: The award for preservation is not presented every year, Funk says, because nominees must fulfill rigorous standards set by both the Pennsylvania Historical & Museum Commission and the National Park Service, U.S. Department of Interior. The former industrial building, with an Urban-designed facade, has become retail space, professional offices and 38 residential units.
According to a summary of the Keppel's preserved features, "Items of particular interest to the National Park Service during their review included the terra-cotta Beaux Arts facade, interior millwork (door and window casings, skirting boards and stairs), decorative pressed metal ceilings, and windows."
Newspaper records indicate Pennsylvania New Markets Tax Credits, to the tune of around $7 million, were a key piece of the project's financing, along with historic tax credits and a bank loan. The total project cost was around $9 million.
Press Building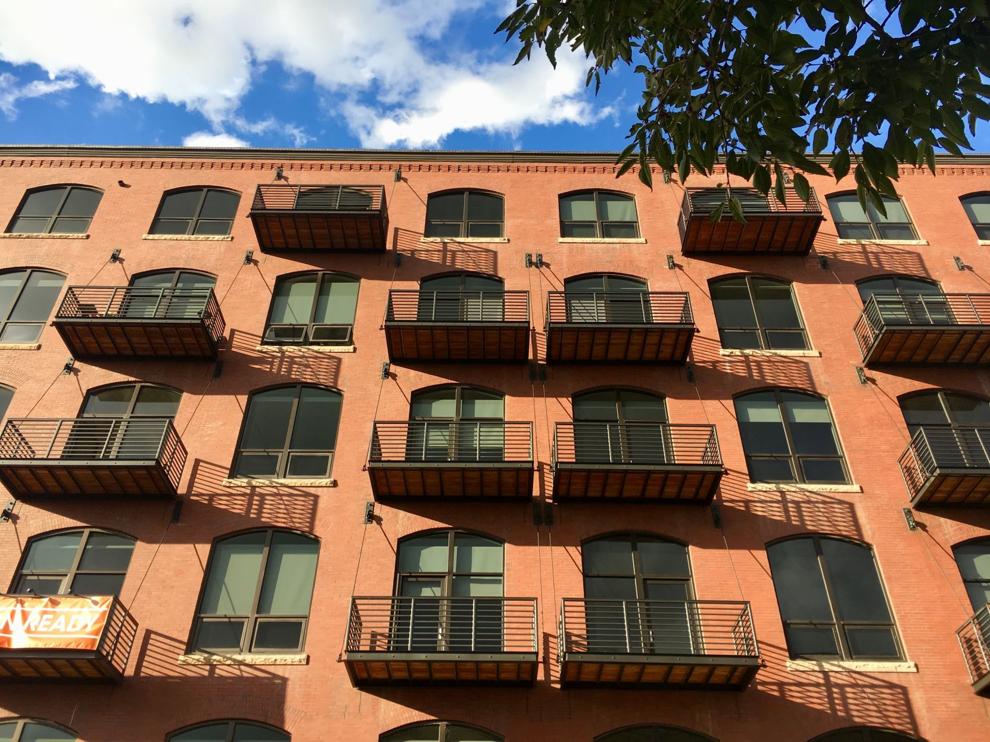 The Press Building, 41 W. Lemon St.: Built in the early 1900s by the S.R. Moss Cigar Co. as a cigar factory and warehouse, The Press Building gets its name from the Lancaster Press printing company, which occupied the building for 70 years until the company moved, from 1922 to 1992. It had largely remained empty until it was purchased by Drogaris Companies for development. Condominiums in the building opened to buyers earlier this year, and construction still is ongoing on the first-floor Amorette Restaurant.
Lampeter Cafe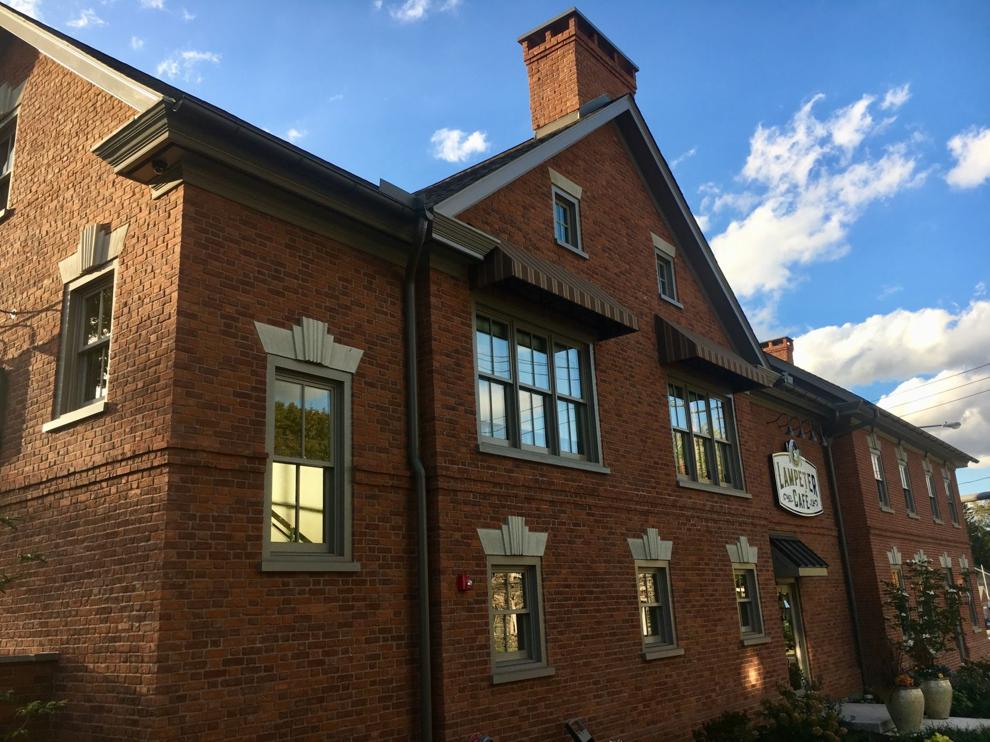 Lampeter Cafe, 1702 Lampeter Road: Situated at the crossroads of Lampeter, this 1760s building has housed a wainwright, blacksmith, livery, tavern, auto repair shop and boarding house during its long history. It now houses a cafe, which opened in late September.
1812 Barn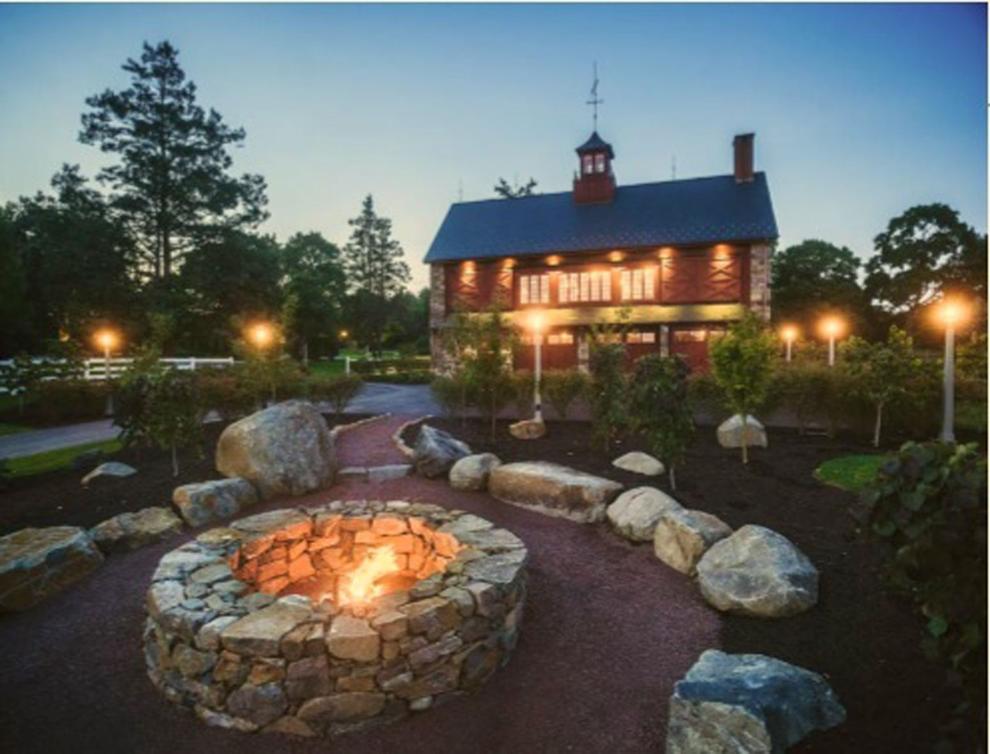 1812 Barn, Elizabethtown: This 19th-century tobacco barn was dismantled, stone by stone, moved 6 miles and reconstructed to its original look. It serves as a gathering place for the large Abel family. Haldeman Brothers, Funk says, "are the ones that made the Abels' vision happen."