On Jan. 19, 1914, candy magnate Milton S. Hershey wrote an unsolicited letter of reference to U.S. Rep. William Walton Griest espousing the merits and talents of Lancaster's young architect, C. Emlen Urban.
Hershey concluded the endorsement by stating, "We have a great deal of confidence in his ability as an architect and can safely recommend him as being very capable and very honorable in his line of work."
Ten years later, Lancaster city would see its first skyscraper rise 14 stories above Penn Square. It would retain its distinction as the tallest building in Lancaster for 80 years.
Supporting the claim that relationships build buildings, Hershey, Griest and Urban were mutual friends and business acquaintances for decades, sharing common ground through social clubs, education and politics. Griest was president of three Lancaster public utility companies: Conestoga Traction Co., Edison Electric Co. and the Lancaster Gas Light and Fuel Co. The boards of directors commissioned Urban to design a signature structure to honor Griest and house their expanding businesses.
Urban chose two of the most popular styles of the time, French Beaux Arts and Italian Renaissance Revival, to define this landmark skyscraper. The structural steel frame permitted fast construction and had an immediate impact on the city skyline.
At street level, pedestrians enjoy Urban's gift for humanizing large buildings through his use of graceful arches, decorative stone panels with shields, festoons, urns, pilasters and even stone rope.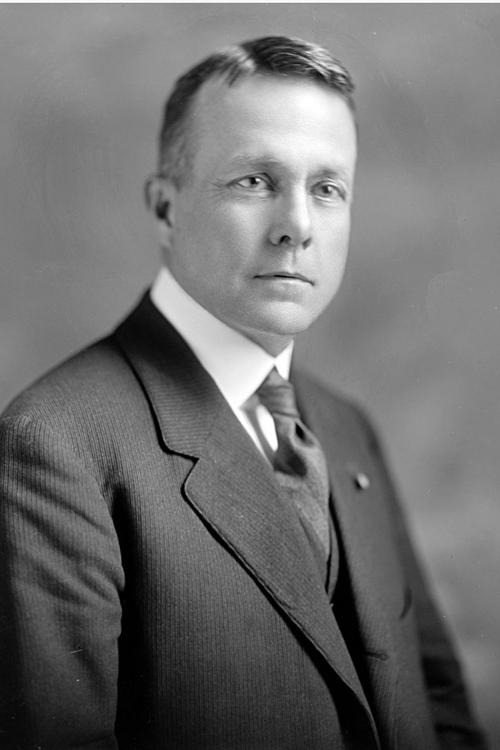 The 12th, 13th and 14th floors, which constitute the building's crown, included a 300-seat auditorium and ballroom with a green-and-gold frescoed ceiling. The exterior of the crown is a well-proportioned and beautifully detailed example of Italian Renaissance architecture, with glazed terra cotta arched pediments, dentils, curved brackets, balustrades and even a lion's-head cornice.
The Griest Building's acceptance was so profound and so fast that it quickly stole the thunder from the ever-popular Woolworth Building, leading to its eventual demise. On Sept. 21, 1925, The New Era reported that "Time may bring other skyscrapers to Lancaster, but the Griest Building will never forfeit its claim to priority."
Wasn't Urban's office located in the Woolworth Building?
Yes. Urban maintained his office in the Woolworth Building from 1900 until his retirement in 1936. It's ironic that his landmark design for the Griest Building would spell the end of his own office building.
Do the entwined snakes on the shield above the first floor represent medicine?
No. The two snakes, the staff and the wings form caduceus, the Greek symbol for commerce and trade. The staff of Asclepius, a rod or staff with a single snake entwined around it, is a symbol of medicine and is the official insignia of the American Medical Association.
Was the structure always referred to as the Griest Building?
No. From 1934 to 1962 the building was owned by and referred to as the PP&L Building.