Architect C. Emlen Urban produced the majority of his work between 1910 and 1930, but he designed 13 schools in the brief 10-year period between 1927 and 1937. Eight of those 13 schools were designed within three years between 1927 and 1930 for public and parochial schools as well as colleges.
Many of the structures still stand today — John F. Reynolds Middle School, Ephrata High School, Millersville University (Millersville Normal School at the time), East Lampeter High School, Elizabethtown Area High School, Lancaster Catholic High School, First Presbyterian Sunday school building, Trinity Lutheran Church Christian Education building and St. Anne's Church and School — and many still fulfill their intended use.
Never satisfied with producing cookie-cutter designs, Urban offered his education clients close to a dozen architectural styles over his illustrious career, including Beaux-Arts, Colonial Revival, Gothic Revival, Italian Renaissance, Exotic Revival, Romanesque Revival, Neocolonial and French Renaissance.
Of special note are two educational structures that have an interesting story associated with them. One was constructed and altered, and the other was designed but never built.
In 1931, First Presbyterian Church retained Urban to design a "state-of-the-art" Sunday school building under the direction of Dr. Henry Prolle from New York. Innovations included a "domesticated," homelike approach to education in which each department, in addition to private classrooms, would have its own assembly room with a fireplace, toilets, carpeting and custom wall paintings. The concept was such a huge and sustaining success that Life Magazine published a story about the design on June 2, 1941, nine years after the building's dedication, and referred to it as "one of the outstanding church buildings in America."
The 1880s facade behind which Urban built the Sunday school has since been removed, but the good work of teaching children continues today.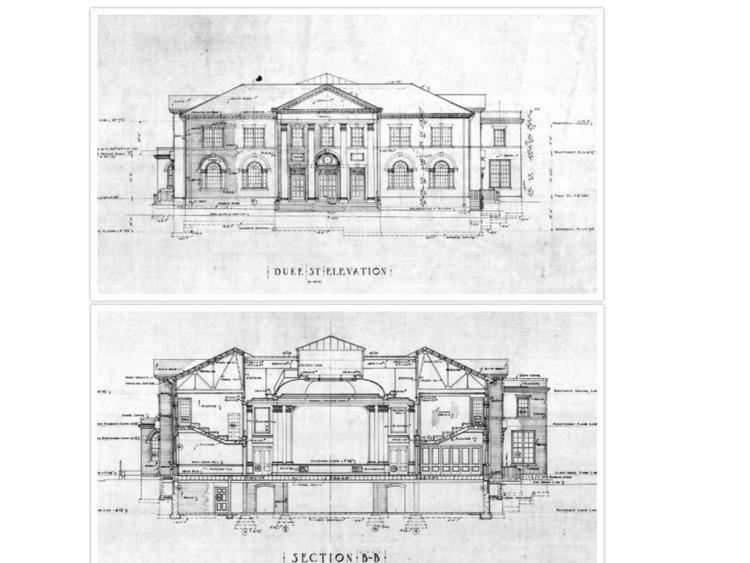 The second design of note was commissioned by Trinity Lutheran Church at South Duke and East Mifflin streets. In 1930, Urban was directed to design a state-of-the-art education center replete with classrooms, a sky-lit auditorium, large performance stage, library and chapel. The structure was never built. It wasn't until 1950 that the current building was constructed in rough approximation to Urban's original vision.
We know from previous stories that Urban was the valedictorian of his high school class, but little did we know that he would be so exceptional in helping others further their education as much as he did.
What style is Ephrata School District's Highland Elementary School?
Urban elected to use a rare and distinctive style — Egyptian Revival — for the building, which served as Ephrata's high school until the current high school opened in 1962. Reserved for public structures such as schools, banks and theaters, Egyptian Revival is one of three so-called Exotic Revival architectural styles popular between 1920 and 1930. The other two are Moorish or Oriental Revival and Swiss Chalet Revival.
What is the unusual brick pattern on John Reynolds Middle School, on West Walnut Street?
The crisscross pattern is referred to as diapering. That designation is derived from the Greek word "dia," the root for diagonal or diamond.
Lancaster Catholic High School looks very similar to the Hershey Consolidated School.
Urban designed both schools, 14 years apart, using the same style: Gothic Revival.