Workers at Amazon's headquarters in Seattle might forget where they are when they walk into three giant glass spheres filled with a rainforest, a river and thousands of plants.
And that's exactly the point.
The Spheres were built to trigger the curiosity of those who enter their whimsical world. And a York County native had a hand in creating it as he brought 4,000 square feet of vertical walls to life.
Amazon hired Ben Eiben, 40, as a consultant four years ago to design and fabricate the living walls in the Spheres. Eiben grew up in tiny Jefferson Borough, where he helped in his parents' garden as a child. He graduated from York Country Day School in 1995 and studied biology at Susquehanna University.
He started his career as a herpetologist at the National Aquarium in Baltimore, where he took care of the poison dart frog collection. For the frogs to thrive so they could raise their tadpoles, they needed tropical terrariums filled with healthy bromeliad plants.
Eiben continued his work with amphibians and tropical horticulture at Atlanta Botanical Garden before branching out to build zoo exhibits with a friend. This is how he got more involved with the growing field of green roofs and living walls.
That work then brought him to Amazon, where he's now vertical horticulture manager.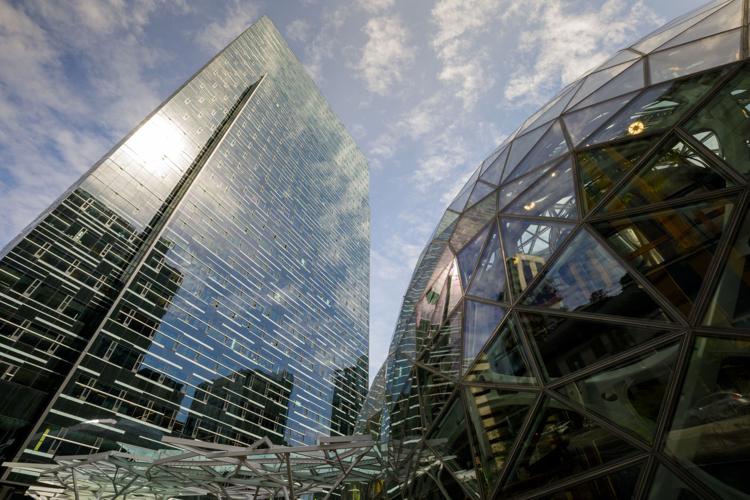 The plants he's selected fit the climate of the Spheres, yet they also tell a story. He says they bring nature back into our lives, which can inspire.
"You can learn and be curious about all of these elements that aren't normally part of your day-to-day life," he says during a break a few weeks after the Spheres opened in January.
This interview has been edited for length and clarity.
When you first came to work on the Spheres project, what were you tasked with?
The architects had the vision for what they wanted to see. I was tasked with the more wonky details with how to make it work.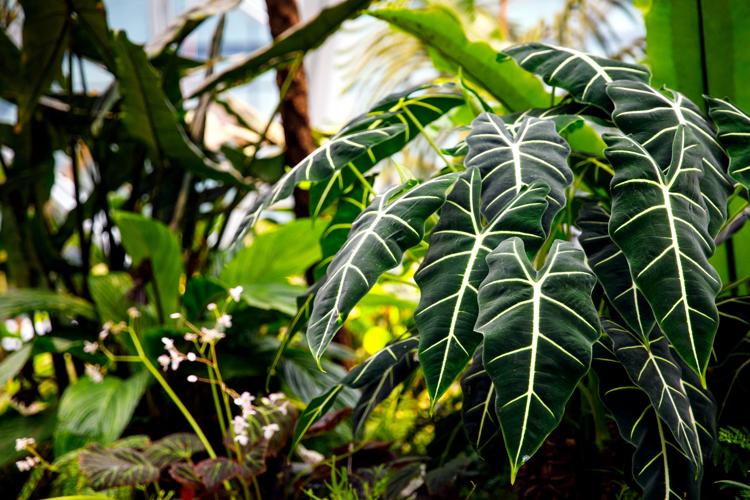 Can you tell me more about the wonky details?
All of the irrigation supply is collected and then recycled over and over again so it consumes very little water.
We have about 25,000 individual plants and 200 different species of plants. They all are considered epiphytic, species that are adapted to growing in very shallow or minimal soil. The living wall system itself is very thin and lightweight. I need plants with the right natural history for that.
How do you describe the Spheres to someone who hasn't seen them?
It's kind of like a blending of botanical garden experience but with office amenities. It's not hot and sticky like you would imagine a tropical conservatory. The environment is more conducive to human comfort. You walk in and you'll probably notice it's a little more humid or warmer, but not to the point of being uncomfortable for a human visitor.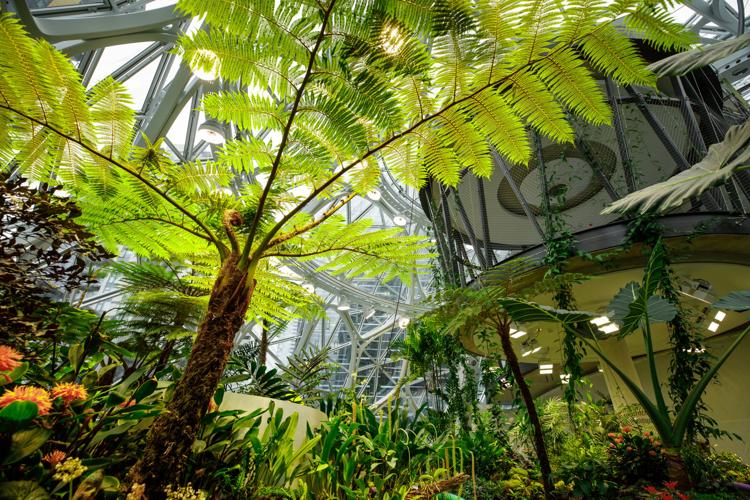 Why have all this nature indoors for Amazon employees?
Having the Spheres in the core of our campus allows employees the opportunity to leave their desks and enter a space that feels really, really different from what they would normally be exposed to. ... Being able to interact with nature can trigger little creative moments. We're always trying to push the idea of always learning and being curious.
Did that notion of curiosity influence your design and the selection of the plants?
We started with environmental parameters of what temperature people are used to. A lot of the species are mid-elevation tropical — areas that are tropical, but they're up on a mountain so they're a little cooler. Then we tried to put together a collection of plants that are interesting and can tell stories in a lot of different ways. For example, we have a lot of species that have ethnobotanical significance, plants that humans use. We have chocolate trees. We have different spice trees. We have a collection of trees that have interesting natural histories; how they interact with the natural world is interesting on its own right. We have a collection of carnivorous plants.
It's not only to have this collection of visually stunning ... plants, but to highlight these species that have interesting stories to tell.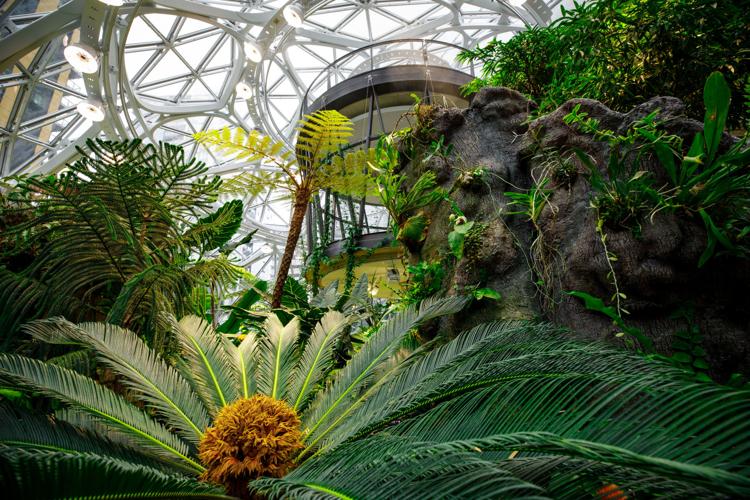 How do you tell those stories in this space?
There's only so much you can do through signage. We have gone the route of having a lot of plant people be in the Spheres. They are tasked with interacting with employees and answering questions. We feel that there's a better take-home message with person-to-person interaction.
Why is it important to bring nature into your workspace?
It's only been in the past couple of hundred years that humans have been able to live their lives without interacting with nature.
Our brains have evolved and nurtured within these natural systems, and there are certain things that when you remove, you don't really know you're missing (them) until you're exposed to nature again. It can (be) as simple as a reduction in stress or it makes you feel happier.
That's been my driving mission through these different careers that I've had — trying to show people the nature they're missing. That's what we're trying to do in a built urban center.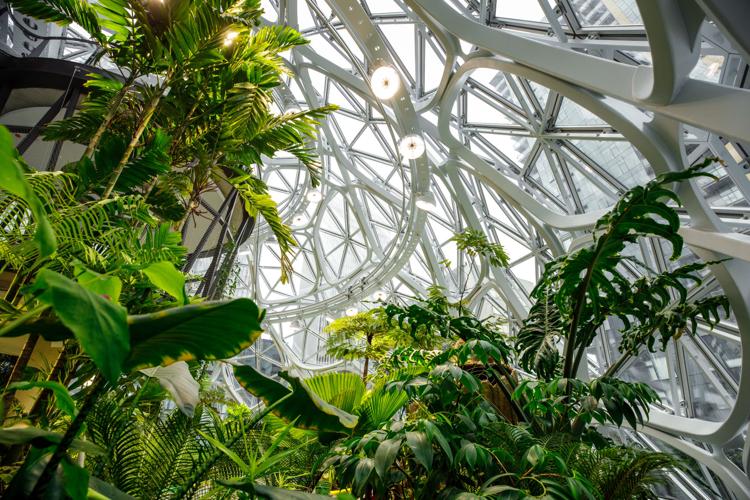 How do you incorporate nature in your life?
I'm an avid gardener, so I have a collection of plants in my small backyard. I have a lot of terrariums and plants in aquariums in my house. I'm kind of obsessed with it.