Some people enter an art gallery intending to purchase a piece of art for their walls, but at Gallery One — the new art gallery located inside the former Brickyard Restaurant space that is now home to Realty ONE Group Unlimited — people might initially be looking to purchase actual walls and then considering buying some art for them.
Gallery curator and real estate agent Rebecca Firestone says that as she's been talking to artists for this new gallery, they've mentioned various alternative venues where they've placed their art — from dentist offices to restaurants — but a gallery inside a real estate office makes a lot of sense. Homebuyers might be in the right frame of mind to purchase some art to decorate their new living space.
"You might come in to buy a picture for your house, because you just love scenes of Lancaster farmland," Firestone says. "But it might also be that you have a green sofa and need some green grass on the wall to match it."
Firestone notes Realty ONE's blog will feature helpful posts featuring titles such as "10 Quick Do's and Don'ts for Decorating with Art," "How to Display Art" and "Is Your Art Too Big or Too Small?"
As people in the realty business, Firestone and Greg Bardell — the owner of Realty ONE whose vision it was to have an art gallery within the office space —\!q have a unique approach to the business of selling art.
"It's an interesting marriage between business and art," Bardell says. "It's great exposure for the artists. We have lots of foot traffic."
Location is key in the realty business, and since Lancaster is a walkable city with a vibrant art scene, it makes sense to be downtown.
Here the Realtor part of Firestone comes out.
"Lancaster is a walking town, there's accessibility, there's cleanliness, I think it's a major draw," Firestone says. "The art scene is all over town. If you want to see art, craft, sculpture, it's all here in a nice area that you can get to easily."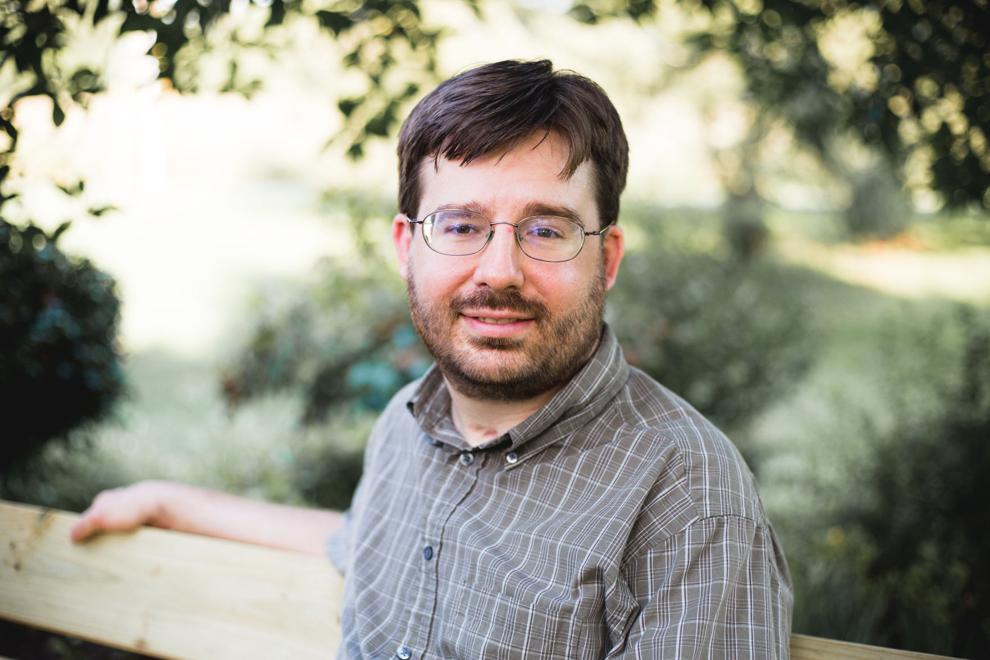 The restored building is a work of art itself and includes elements of the original Brickyard restaurant. The bar has been remade into a conference table and the piano sits in the corner of the gallery space and will be put to use during First Friday receptions.
"What's really exciting about Gallery One is that it's so many things coming together," Firestone says. "It's a historic building that's been beautifully restored, and it's really just neat to see what's been done with the space. We then have this beautiful art for people to look at — it's really fun to be a part of the community of downtown Lancaster. It's one thing to have a business here but to invite the community in is really fun."
First show at Gallery One
Firestone has been busy filling the gallery's schedule — and says she has artists lined up for two-month shows into 2021. But for the first show, Firestone and Bardell were looking for something meaningful. They found it in the inspirational work and story of local artist Jonathan Whitlock.
Whitlock, 38, who has been making art since he was a child, suffered a traumatic brain injury 20 years ago and has had to relearn how to paint using his nondominant right hand.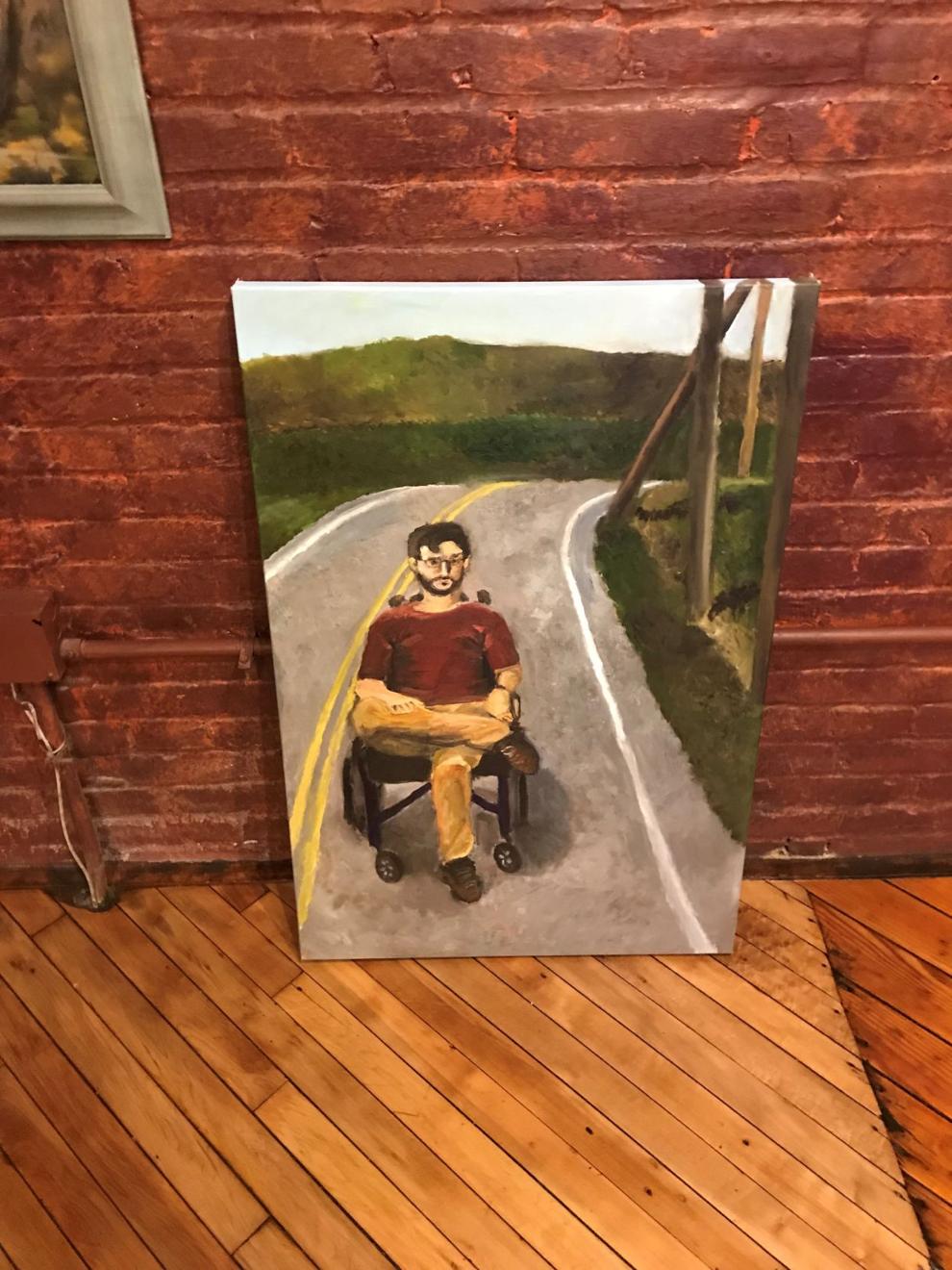 "What better way to begin our gallery journey then to feature someone who has such an inspiring journey of positive outlook, patience, grit and faith," Firestone says. "Our space was developing, taking something existing and converting it and it parallels uniquely with Jonathan's journey of art.
"He didn't just have to start again, he had to relearn, develop new skills, overcome frustrations and stay positive. And, this is not ever over for him — it is his daily life experience. ... New beginnings are inspiring, whether it's a building project, our personal challenges or an artist with a traumatic brain injury. Starting over can be difficult and exhausting, but it also can bring new opportunities, character development and fresh perspective."
Since Whitlock's accident his art has moved from an abstract, cubist approach, to a more realistic, but impressionistic style.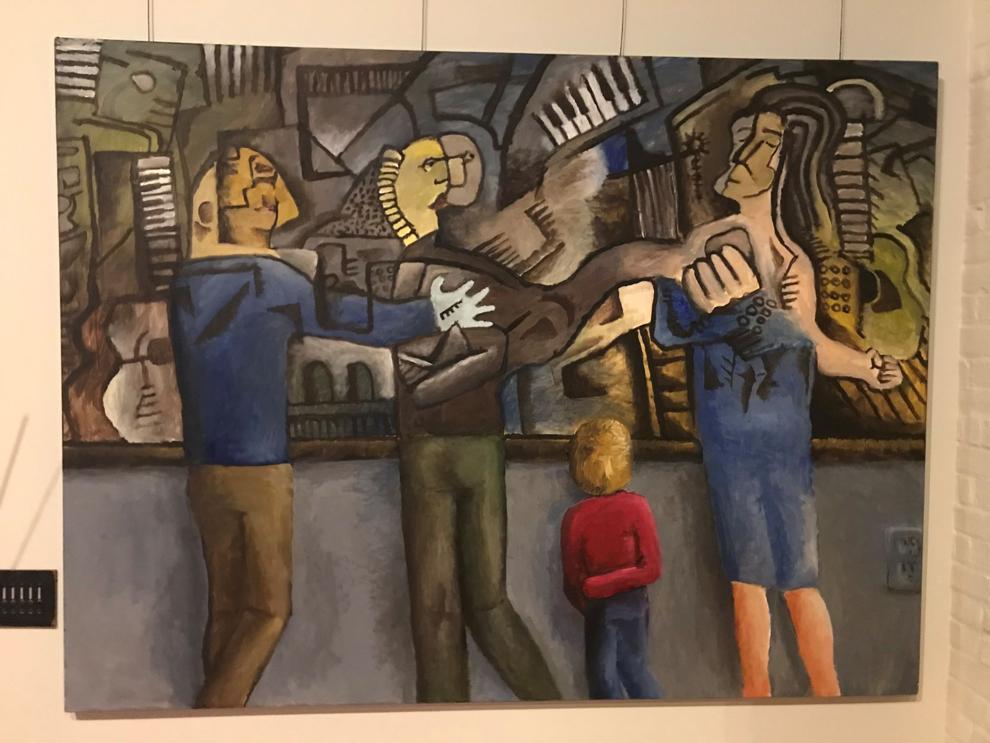 His two-month solo show at Gallery One called "ONE Point of View," features beautiful landscapes and floral images as well as symbolic, abstract works including a few pieces — such as the largest work, the painting-within-a-painting, "Discernment" — which were created both before and after his accident. Some paintings features children with their back to the viewer, and there is a self-portrait of Whitlock post-accident.
The show is also a family affair — fitting for a gallery that doubles as a space that also sells homes — Whitlock's mother, Annette, will be at the opening signing copies of "The Long Run — My Son's Inspired Journey Through Traumatic Brain Injury" — her memoir of journal entries about Jonathan's journey — and his brother Andrew will be playing piano during the event.
Whitlock's art radiates mystery and beauty and is perfect for the opening of the new gallery.
For Firestone, his story and work is more than just art to match your new sofa (although it would work for that too), it's motivating.
"He's very inspirational," Firestone says. "He has a great sense of humor. He has a lot of light. He's a delight to be around, and I think that's really reflected in the work he does."