A full picture of the life and legacy of a congressman, civil rights activist and champion of public education.
A tribute to abolitionists, and a story of the Underground Railroad.
A center to inspire young women to emulate the example of an early African-American businesswoman.
These are just some of the visions historians, members of community organizations and fans of Thaddeus Stevens and Lydia Hamilton Smith have for the now-vacant space that will someday house a museum and historic center in the building in which the two 19th-century Lancastrians lived.
As part of the planning process for which it has received grants totaling $150,000, LancasterHistory, the developer of the Thaddeus Stevens & Lydia Hamilton Smith Historic Site, assembled a community advisory group that met for the first time last week.
Members of the group got an update on the eventual museum and historic center project in Stevens' former home and law offices and the former Kleiss Tavern building at Lancaster's Queen and Vine streets. They offered their thoughts on what the site might offer and become.
Scholars from across the country will gather here next week for a similar meeting.
Asked to share their thoughts, members of both groups have offered initial ideas and visions for a site that's still basically a blank slate, but one with potential to be both a local treasure and a nationally known destination for visitors and scholars.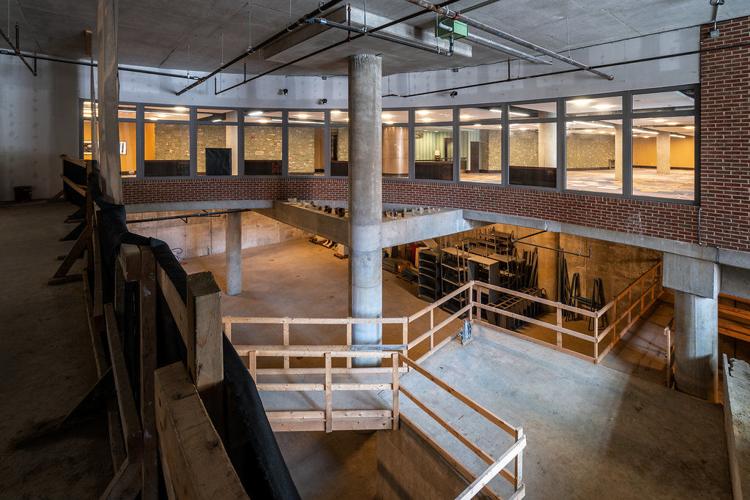 Historians
"I think this is a once-in-a-lifetime opportunity to tell the Thaddeus Stevens story in a way that, essentially, breaks through the crust of old and erroneous notions about who Stevens was and what he represented," Gettysburg College history professor Michael J. Birkner says, "and to tell the story of Thaddeus Stevens as, really, a 19th-century hero for a more egalitarian America and a less racist America.
"For much of the 20th century, Stevens was seen through the lens of a very pro-Confederate notion of Reconstruction, which he was a central player in — the notion that the North was vindictive toward the defeated South," Birkner says.
"As late as the end of the 20th century, many people adhere to the notion that Reconstruction was a terrible injustice to the white South and, essentially, that Stevens was on the wrong side of history," Birkner says. "And we know, of course, by scholarship, that that is a very distorted interpretation of what went on in Reconstruction and what someone like Stevens stood for."
"As a longtime admirer of Thaddeus Stevens, I'm really excited that (the site) has started to be put together," says Ross Hetrick, a Gettysburg resident who is president of the Thaddeus Stevens Society.
"I'd eventually love to see Thaddeus Stevens represented as a pivotal figure in American history, comparable to people like Thomas Jefferson, Abraham Lincoln and Franklin Roosevelt and such," Hetrick says.
"Beyond a place that talks about the work of Thaddeus Stevens, I would also like to see this place reflect the importance of the abolitionists," Hetrick adds, "who have also been overlooked for way too long — how they fought for an equal society, for the elimination of slavery. ... They fought for decades to get rid of it."
"At the site, I think we have to see Stevens' entire career, from Gettysburg through his death, and including his personal life," says Louise Stevenson, history and American studies professor at Franklin & Marshall College.
She notes Smith gave Stevens an entree into Lancaster and its politics.
"And I would like to see some project that paired Thaddeus Stevens and James Buchanan," she adds, "because I think you could really understand the politics and the voting of the time by using both those men and the politics they grew up in" — Buchanan, the northern Democrat, and Stevens, a member of the new Republican party.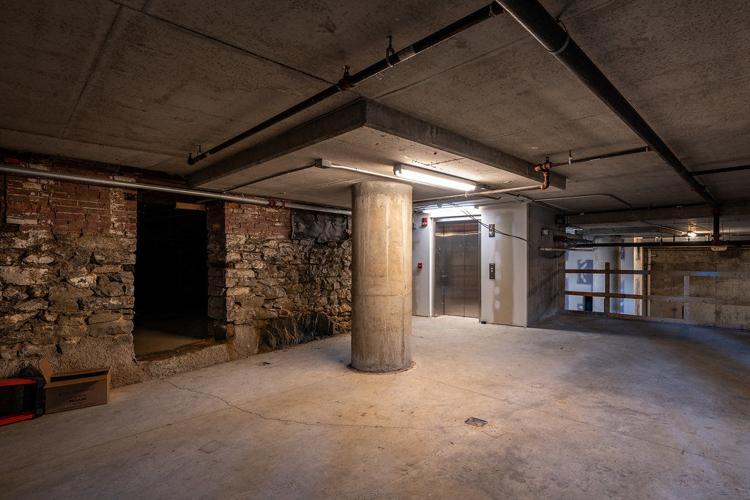 Advisory committee
Members of LancasterHistory's local advisory committee, made up of representatives of Lancaster organizations, city government and the neighborhood around the Stevens-Smith site, also offered their thoughts on the project last week.
Darlene Colon, a living-history character interpreter who portrays Lydia Hamilton Smith at various community events, says she would like to see the community get a better understanding of Smith's life and legacy through the site.
She envisions part of the site being "a women's living-history center, and I see Lydia being there and inviting some of her peers to tea, and joining the community in telling the stories of their lives," Colon says.
She says the example of Smith, who managed Stevens' household but was also one of the first successful African-American businesswomen in Lancaster, can be inspiring to young women who visit the site. Colon also hopes visitors get to know more about Smith's life and accomplishments.
The site can be used to tell the story of "civil rights, women's rights and antislavery, and it's a story that still has value today," says Leroy Hopkins, professor emeritus of Millersville University and president of the African American Historical Society of South Central Pennsylvania.
Research linking Stevens, Smith and the house to the hiding of escaped slaves, as part of the Underground Railroad, should be part of the site's interpretation as well, Hopkins says.
The site tells "a unique Lancaster story, and what I'm more concerned about is that the neighborhood in which it is located also benefits from some of this notoriety," Hopkins says.
"It's going to be a national center, a place where scholars come, and, eventually, tourists are going to come," he adds. "It's important that the residents of (Lancaster's) southeast find out something about their own history, and benefit from whatever enterprise derives from that history."
Education and values
"I would like to see people become more familiar with Thaddeus Stevens' words," says Jeremiah Miller, coordinator of alumni affairs for the McCaskey Alumni Association.
As an example of Stevens' legendary oratorical skills, Miller mentions Stevens' famous 1835 speech to the state House of Representatives in defense of free public education.
Thaddeus Stevens "really is, in a way, the father of public education, because he saved it" with that speech.
"It is a really remarkable speech because it seems so relevant to today," Miller says.
The Stevens-Smith site also "can be a real showpiece for Lancaster's values ... of equity and opportunity, in the tradition of Thaddeus Stevens and Lydia Hamilton Smith," says Jess King, chief of staff to Lancaster Mayor Danene Sorace, noting Lancaster's reputation as a welcoming city for refugees.
King says Sorace, who has toured the site's buildings, "was so excited about the opportunity for the project to be a catalyst for telling a broader story about Lancaster — telling the story about our neighborhoods, telling the story about our residents, and making sure the story of Lancaster is highlighted in this (site)."
Milzy Carrasco, Lancaster city's director of neighborhood engagement, says the site can be used to connect history to the present in many ways.
"What's really exciting is how this (Stevens-Smith) story connects to our faith-based organizations, to our residents ... and to our historical, cultural partners who are in our neighborhoods," Carrasco says.
"There are so many similarities between this history and where we are today — what they faced and what we're facing" in such areas as immigration and equality.
"We've come a long way," Carrasco adds, "but there's so much more to do to get us to the right place."