The department store Santa, a staple of 20th-century America, had to begin somewhere. 
Turns out that beginning took place in Brockton, Massachusetts, where James Edgar is credited with being the first retailer to come up with the idea of dressing up as Saint Nick to lure children (and their parents, and their parents' wallets) in to his store prior to Christmas. He first did this in 1890, and the idea spread like wildfire. By the turn of the century, department store Santas were on their way to being an American institution.
Of course, as suburbanization led to department stores fading away to be replaced by shopping malls, the mall Santa took over that role.
Over the years, photographers and reporters from Lancaster newspapers snapped many photos of kids on Santa's lap - and some even tried playing Santa themselves for the sake of a good story.
Here, then, are 27 Santa photos we found in our archives. Most are from malls or department stores, but a few were taken at other spots where Santa stopped. See if you recognize any of the tots - or the Santas.
---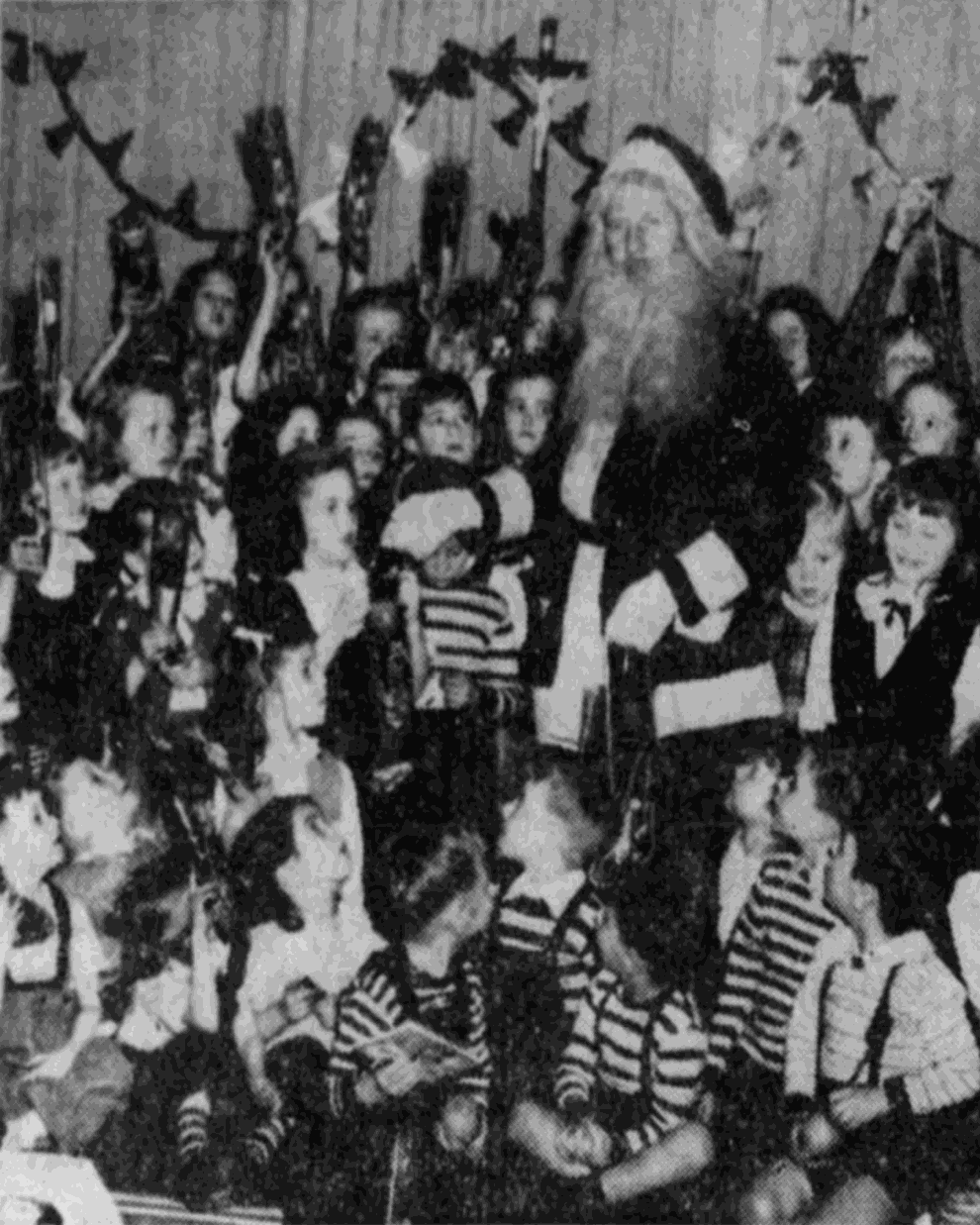 Thomas Tremellen played Santa for this flock of young folks at the Sacred Heart Academy in 1948.
---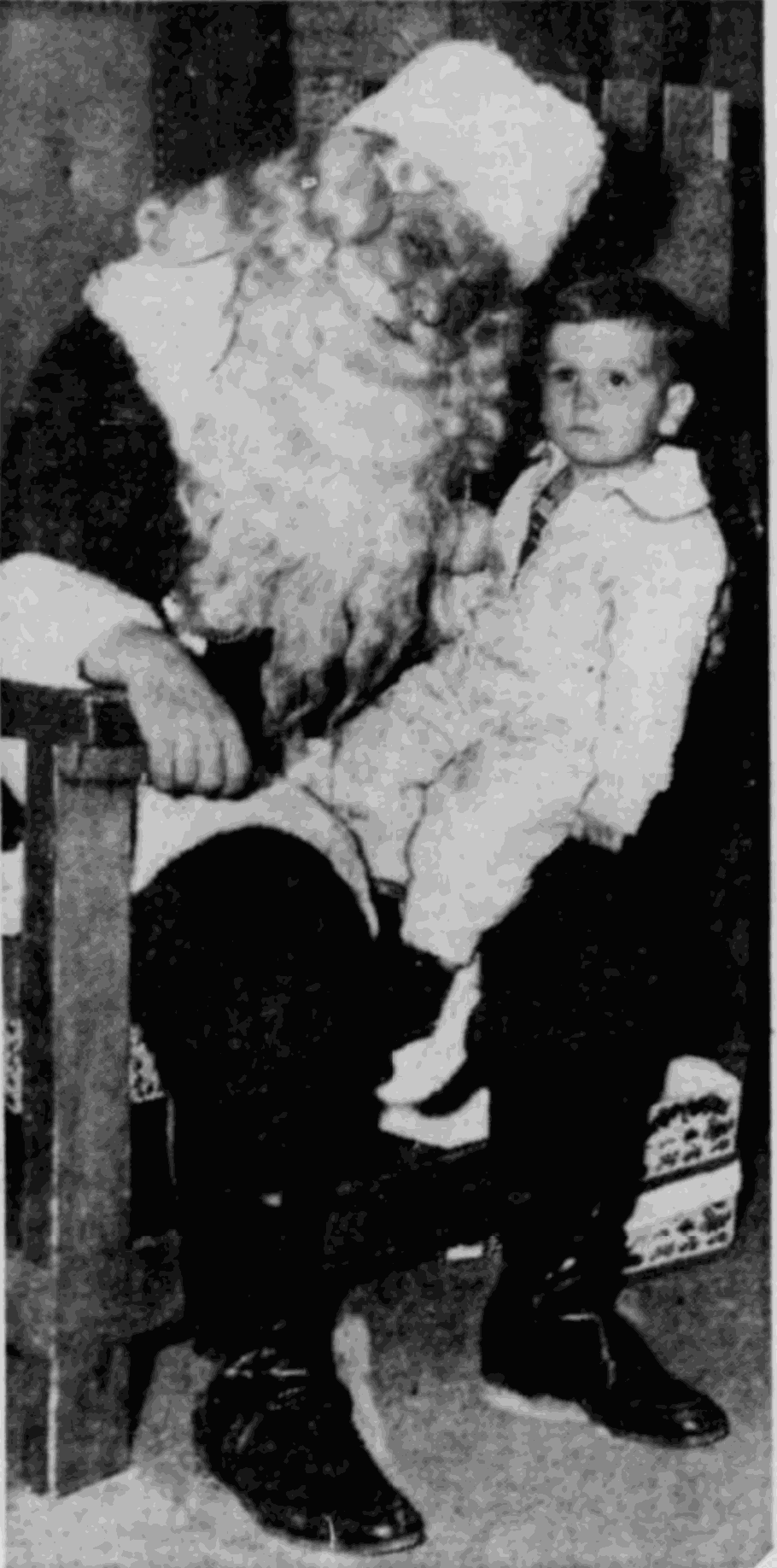 This is the earliest instance we could find of a reporter playing Santa. The New Era's Sam Taylor undertook the effort at a downtown department store in 1957. Here, he's seen holding 14-month-old Jimmie Young.
---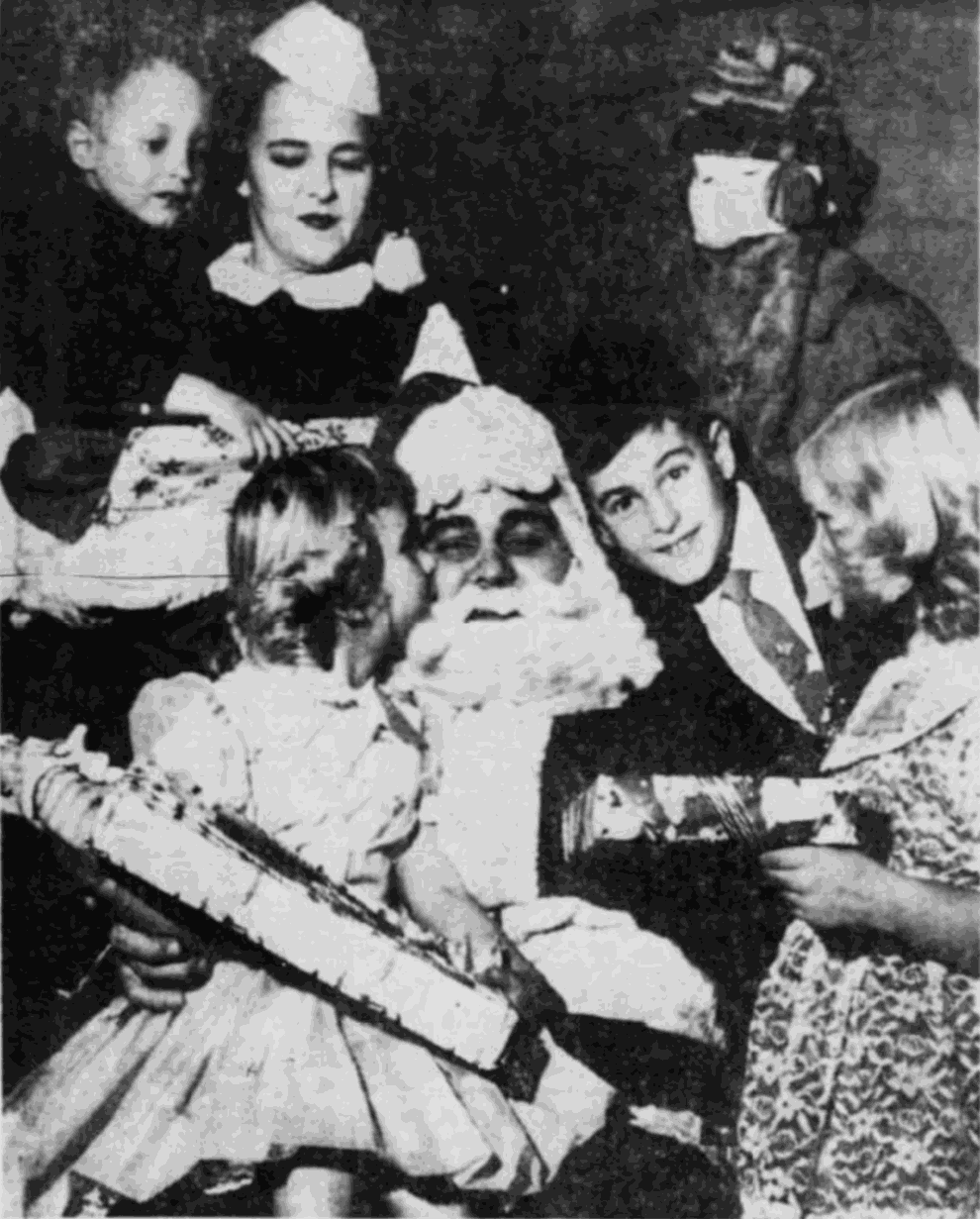 This 1960 photos shows Santa visiting an event for single parents at Trinity Lutheran Church in 1960. Kissing Santa is Linda Enck, while Barry Pearl and Jill Worrall look on. In the background Mrs. Claus holds a wide-eyed Jay Hinkle.
---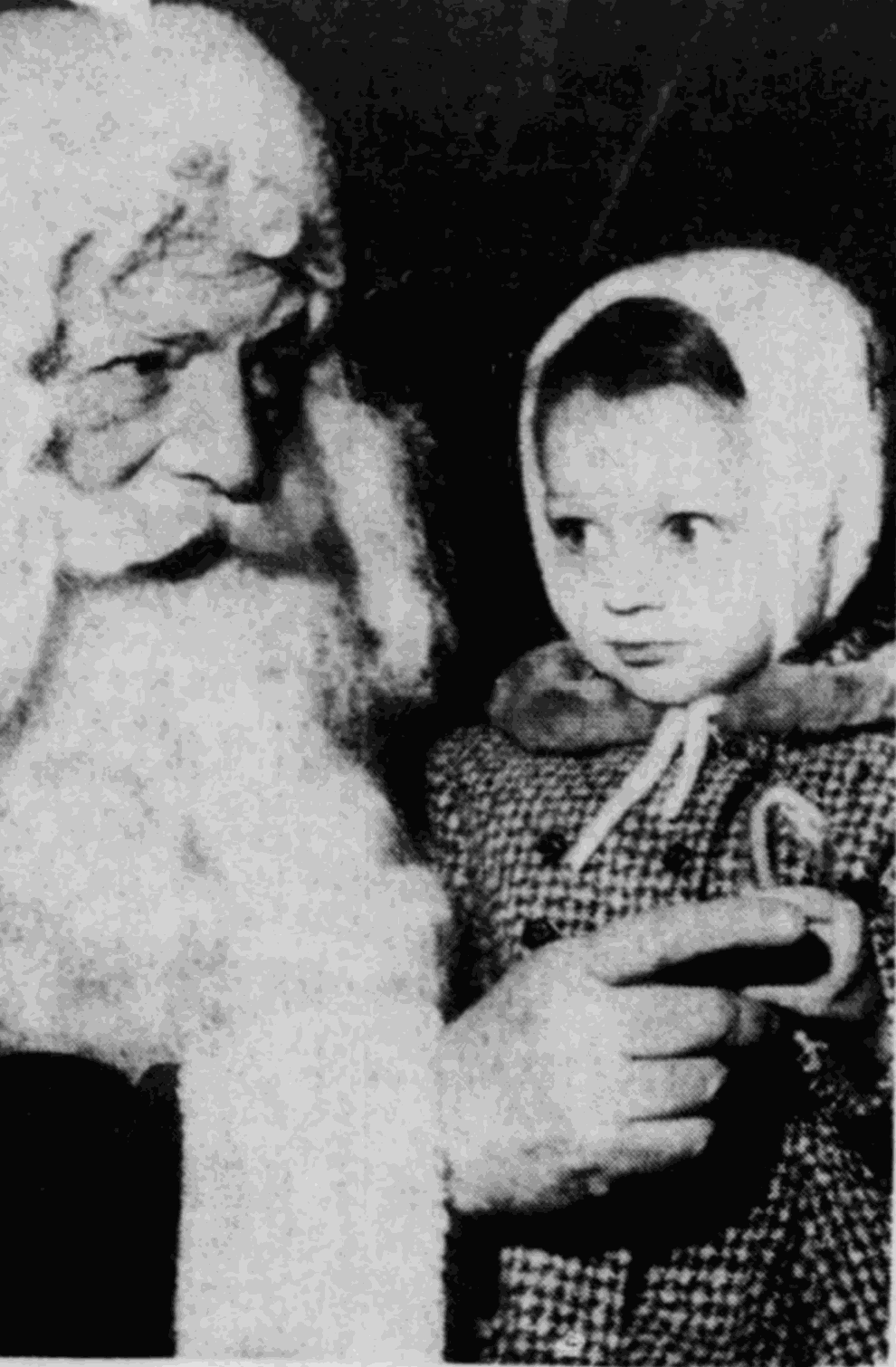 Three-year-old Linda Fritsch looks concerned in this 1961 photo, taken at Lancaster Shopping Center on Lititz Pike.
---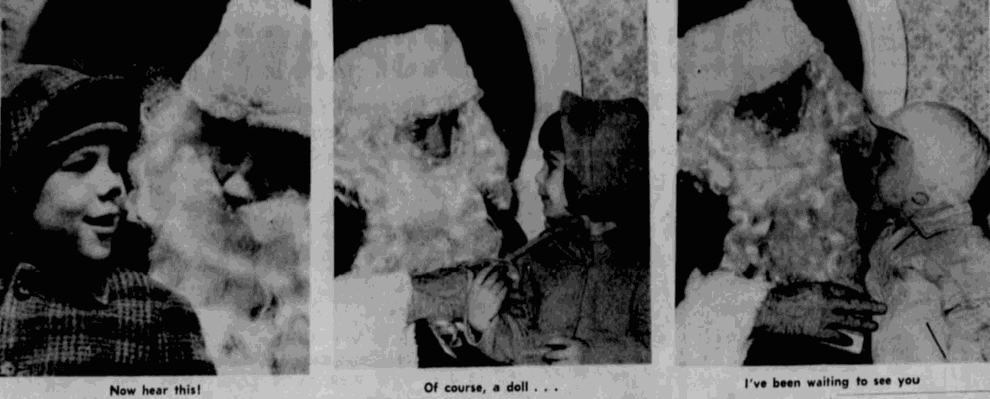 These photos, taken at a downtown department store in 1965, don't include any information about who the kiddies are. Do you recognize any of them? The images accompanied a story about how the space age was affecting Santa's line of work.
---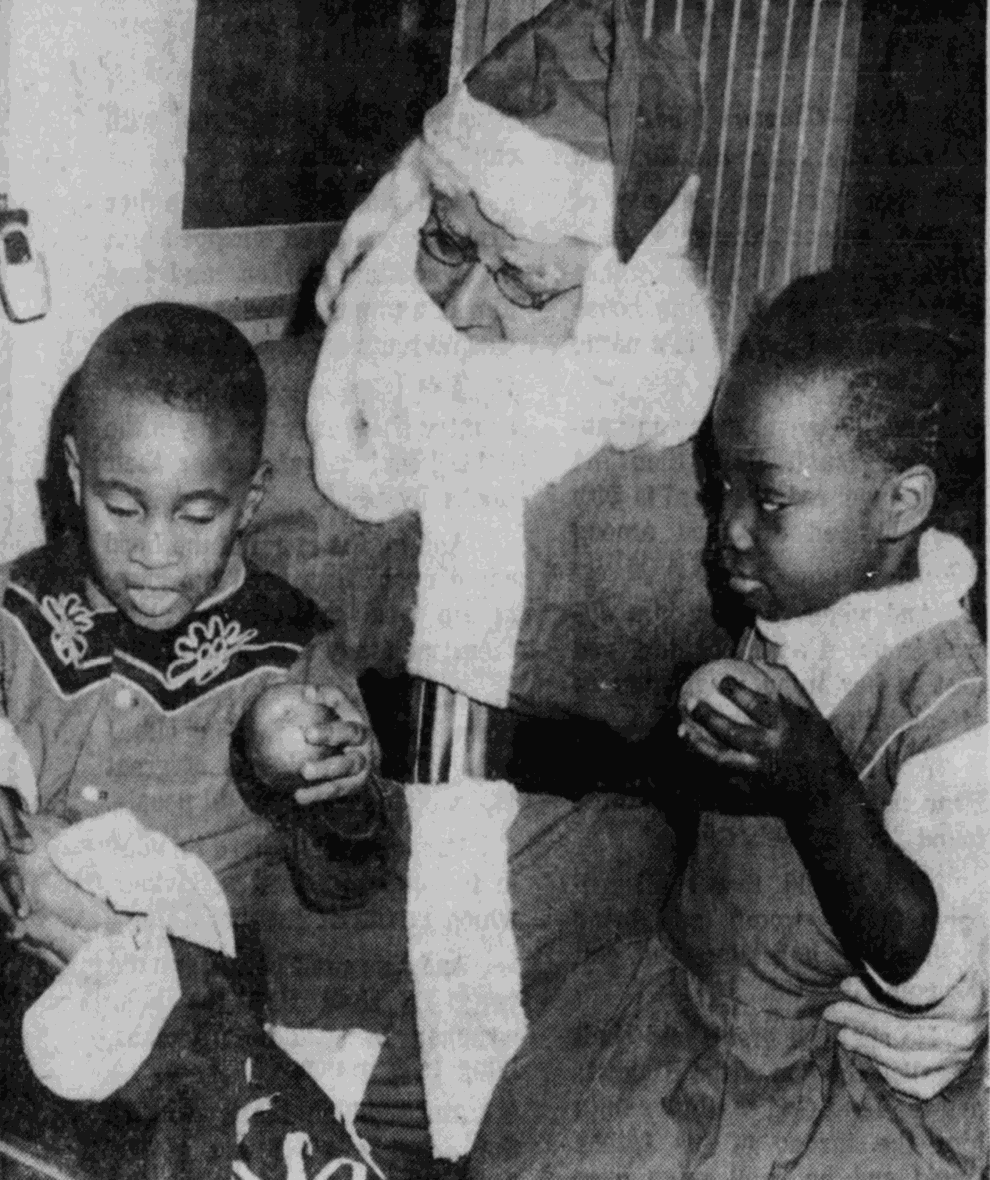 Santa also visited the Crispus Attucks Center in 1965, where he met Russell Howell Jr. and Marie Troublefield.
---
This photo from 1967 was taken in a downtown department store, and features 2-year-old Charles LeFever looking intense.
---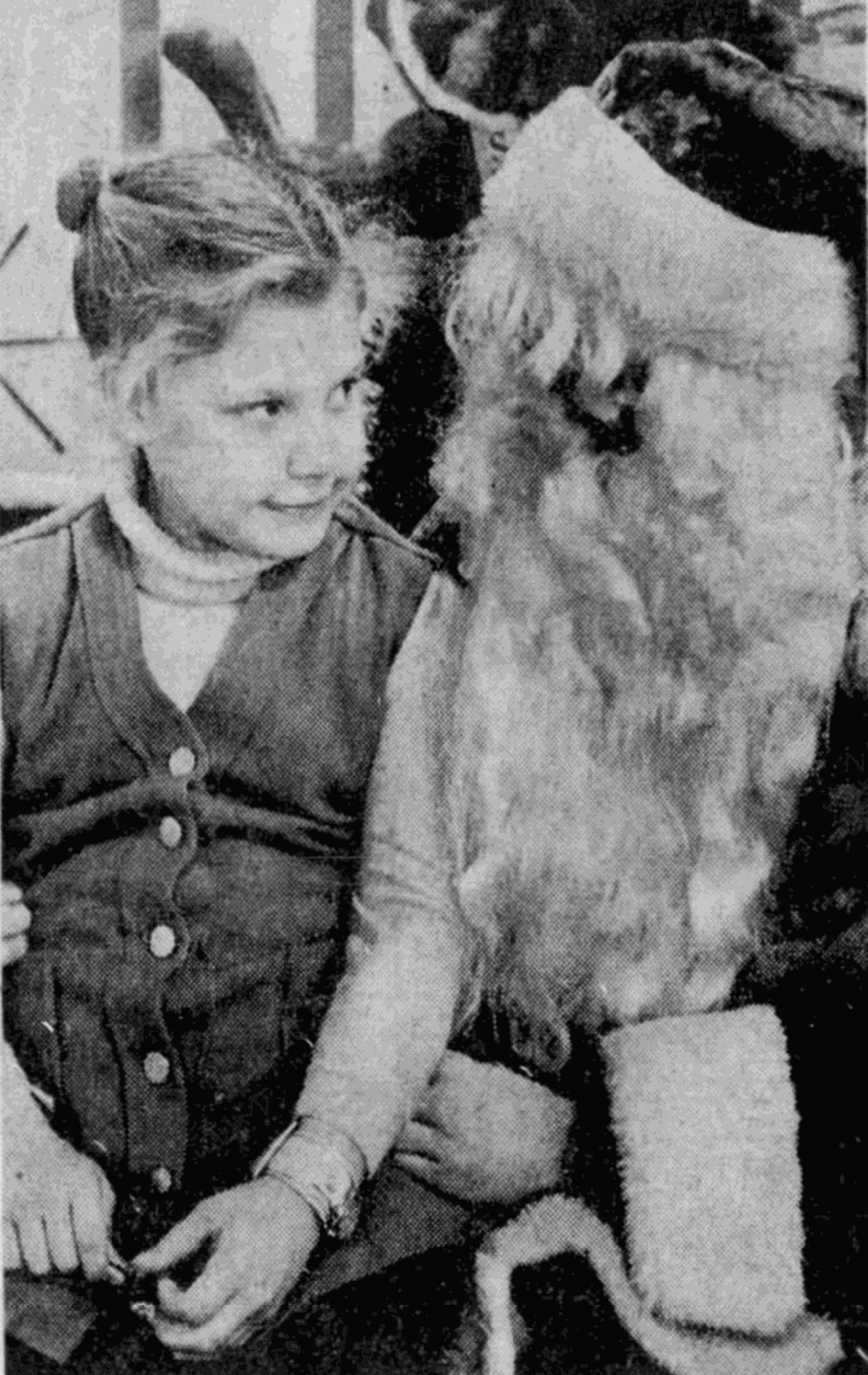 In 1970, another New Era reporter tried playing Santa. This time, it was 22-year-old, 155-pound Jeff Forster. Perhaps that explains this little girl's apparent skepticism.
---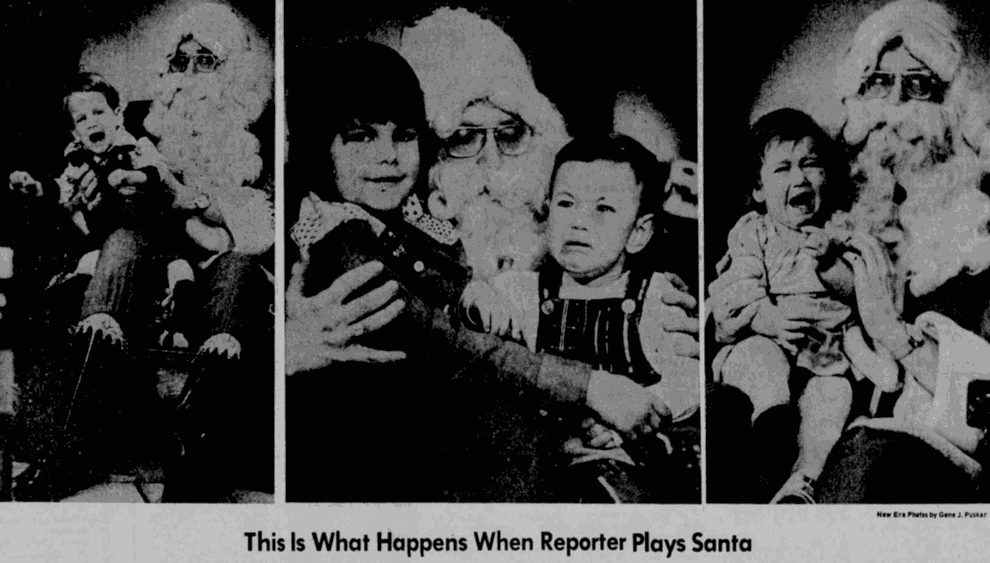 Here's one more instance of a reporter playing Santa: Pete Mekeel, in 1975. As these three photos show, he seemed to have a knack for making kids cry. He was also peed on and pooped on. In two separate incidents.
---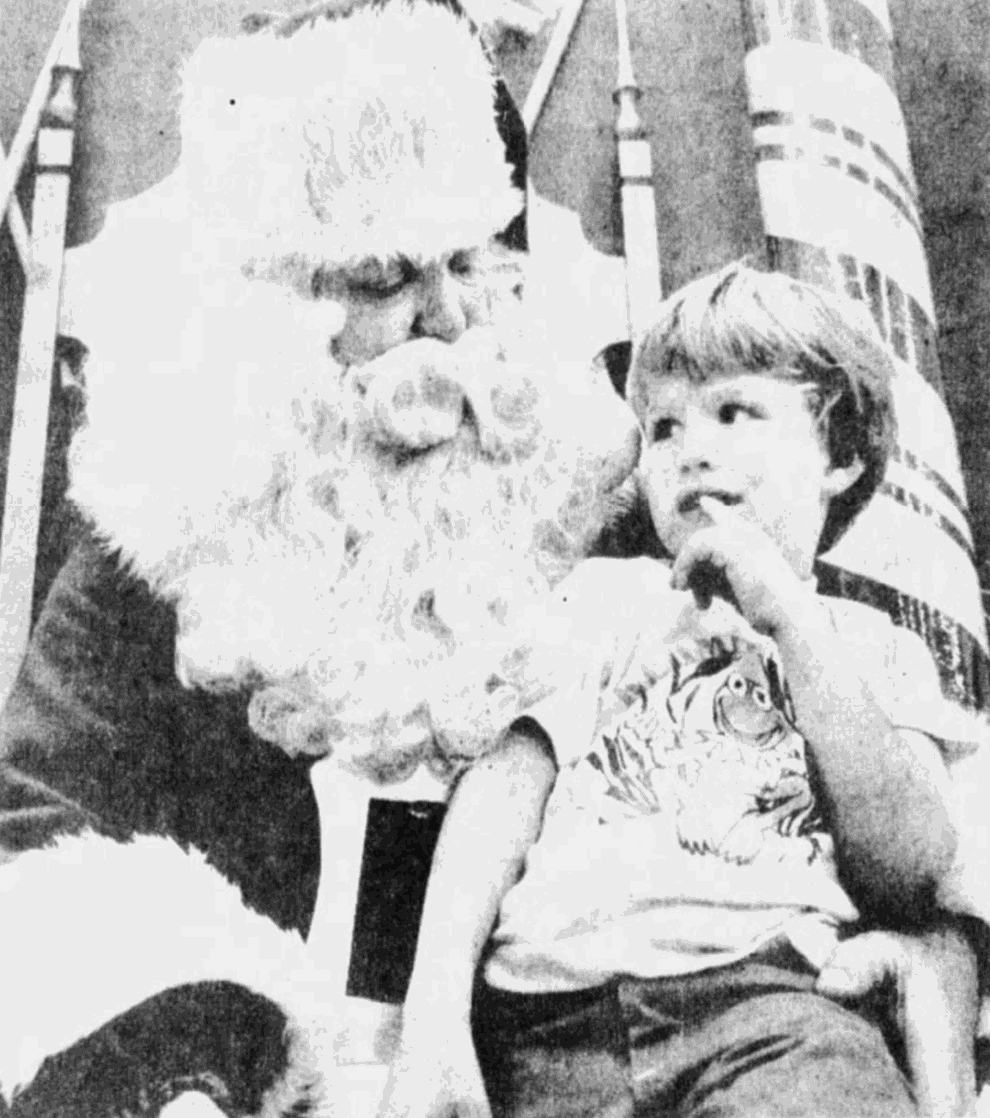 Four-year-old Quad Jones looks pensive in this photo, taken with Santa at Manor Shopping Center in 1979.
---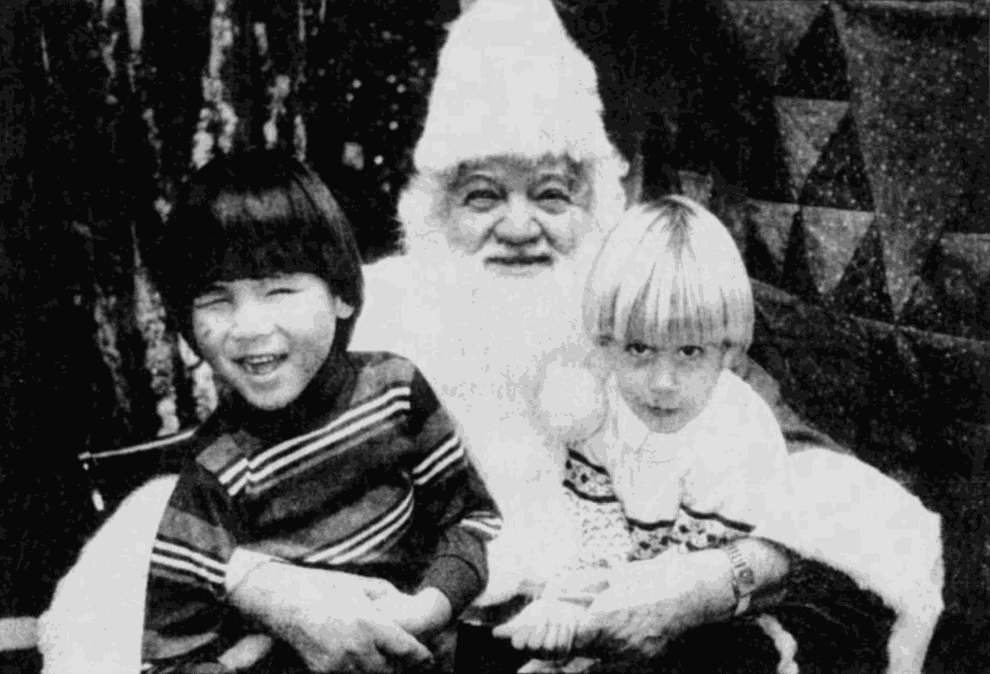 By 1986, Park City was becoming the top place to see Santa. Michael (left) and Christopher Milley displayed different reactions.
---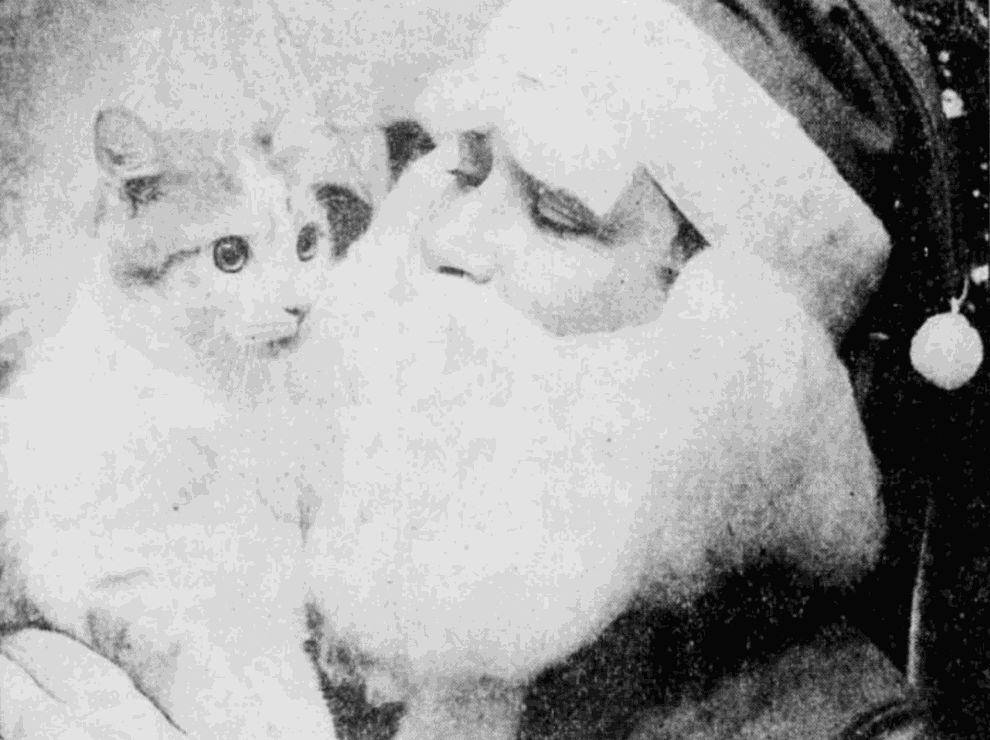 The Humane League hosted a day for pets to visit with Santa Claus in 1988. Here's Bucky, belonging to Adam Nelson of Ephrata....
---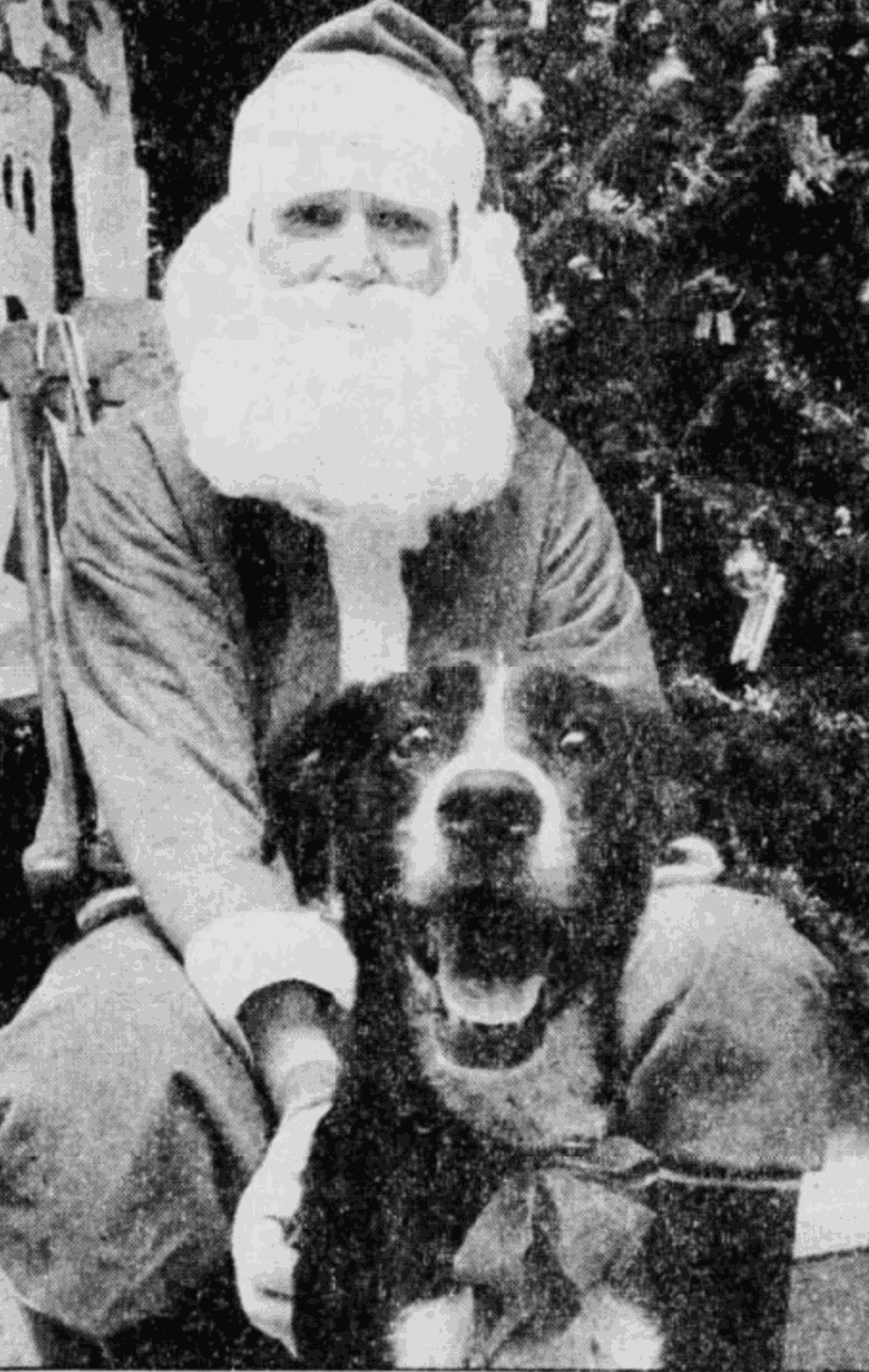 ...and here's Jack, owned by the Schaum family of Elizabethtown.
---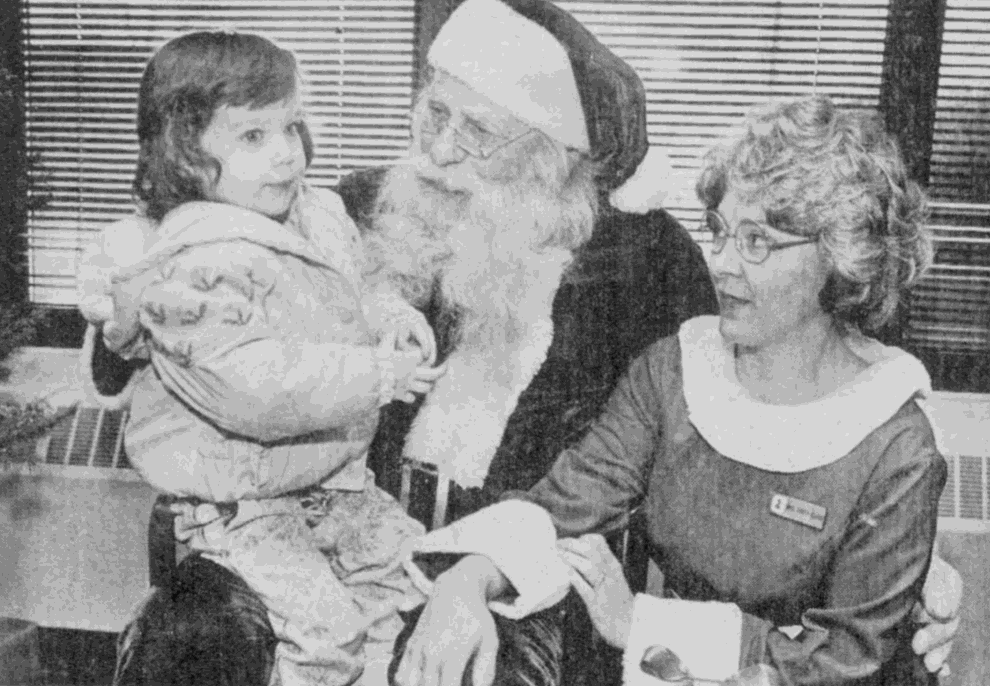 Sometimes Santa shows up in unusual places. Samantha Hahn, 2, met him at the Lancaster Post Office in 1989.
---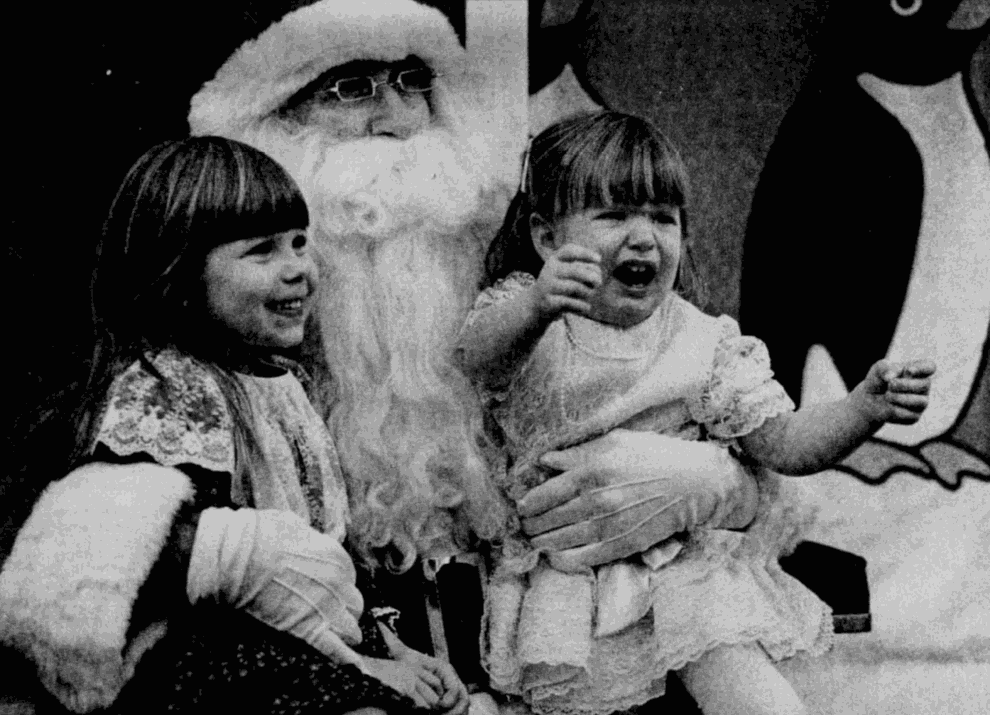 Samantha Smith, 4, seems happy to meet Santa in this 1990 photo, while her sister Amanda, 2, looks less pleased.
---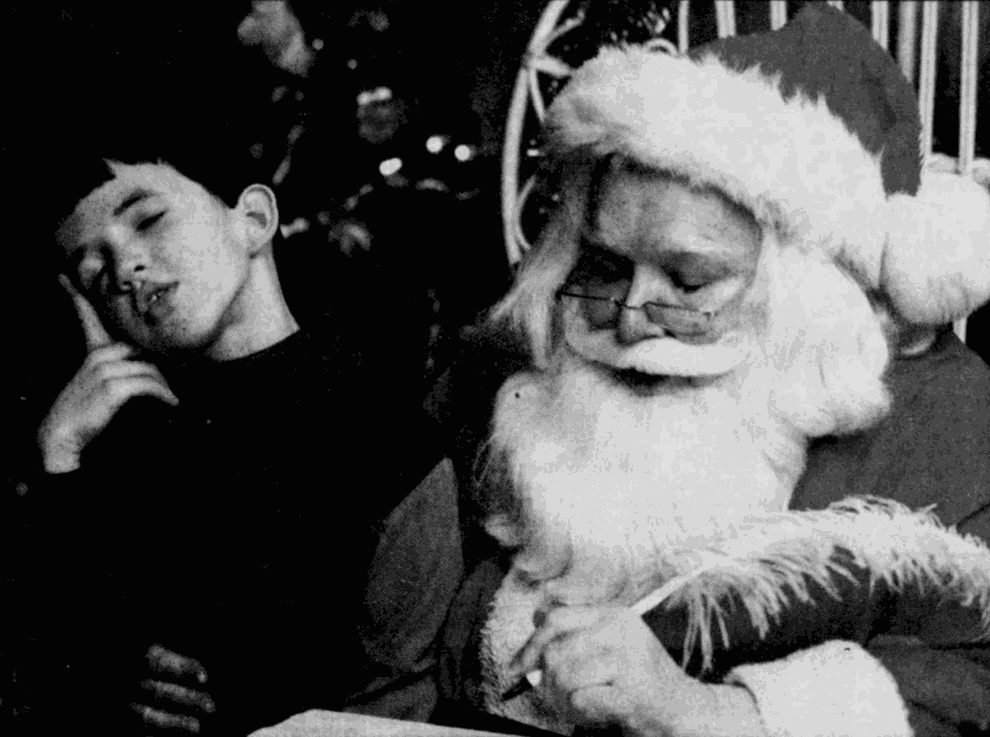 Jonathan Thompson, 8, appeared deep in thought about his list while visiting Santa at Willow Valley Mall in 1994.
---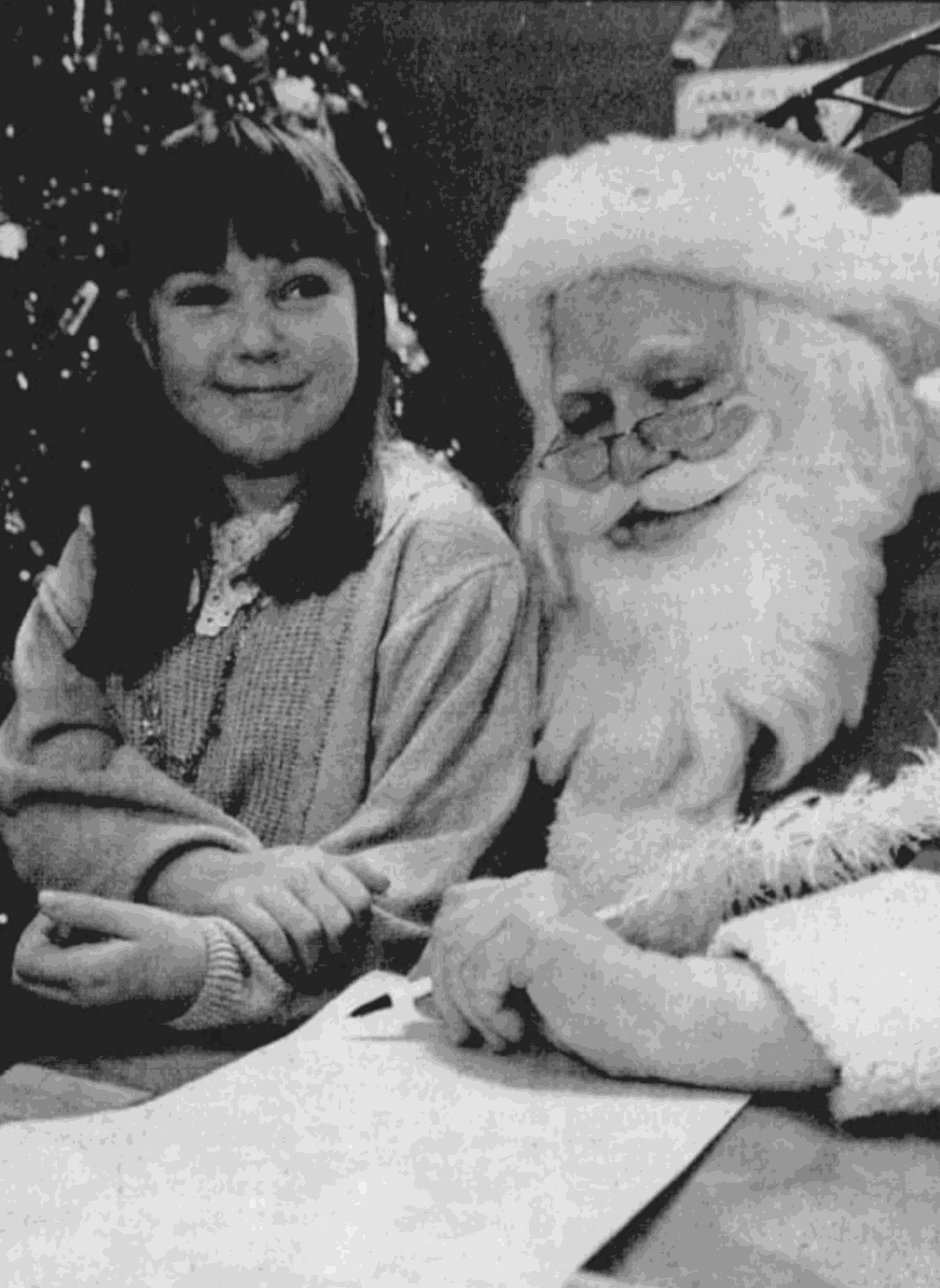 Lauren Smedley, 9, saw Santa at several locations around Lancaster in 1996. She liked this visit at Willow Valley Mall the best.
---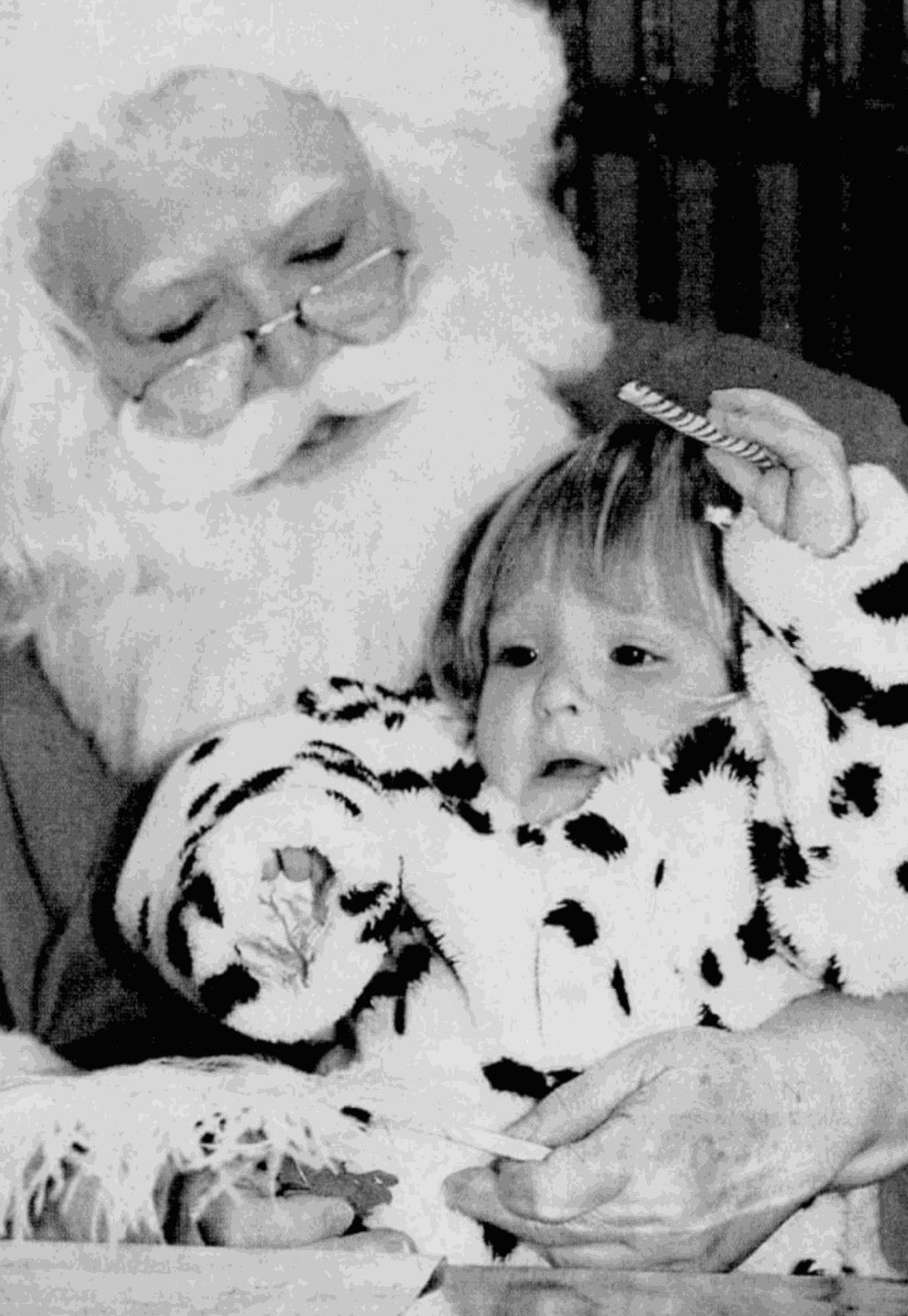 Kaitlyn Thomas, 17 months, enjoyed a candy cane while visiting Santa on Christmas Eve, 1996.
---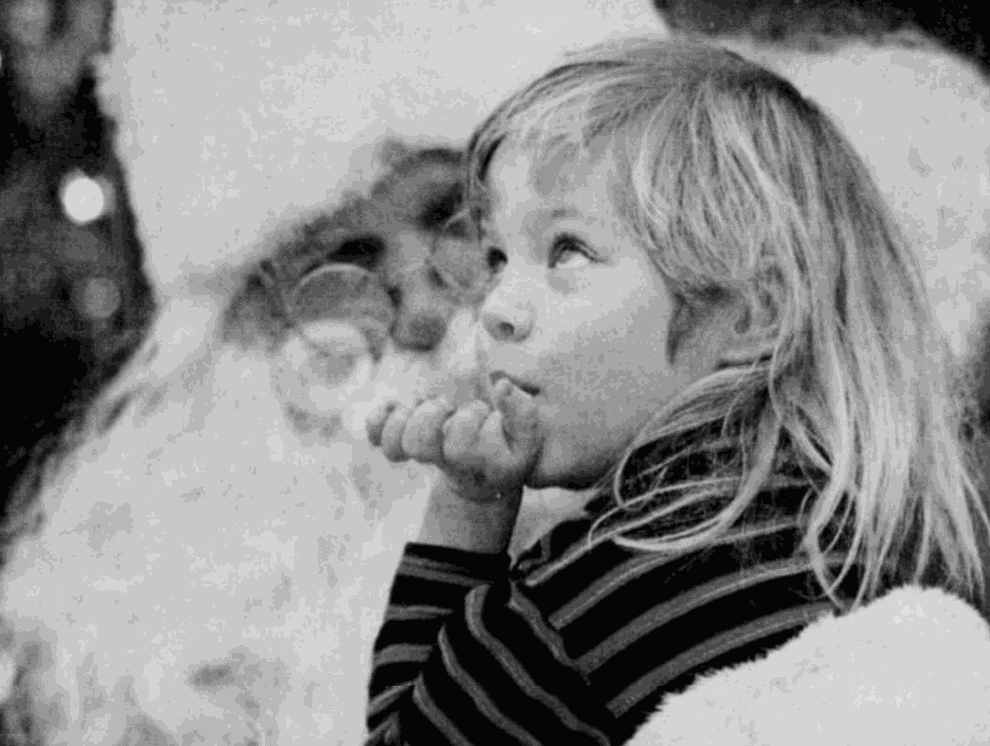 Erin Charles pondered her list while in Santa's lap at Park City Center 1997.
---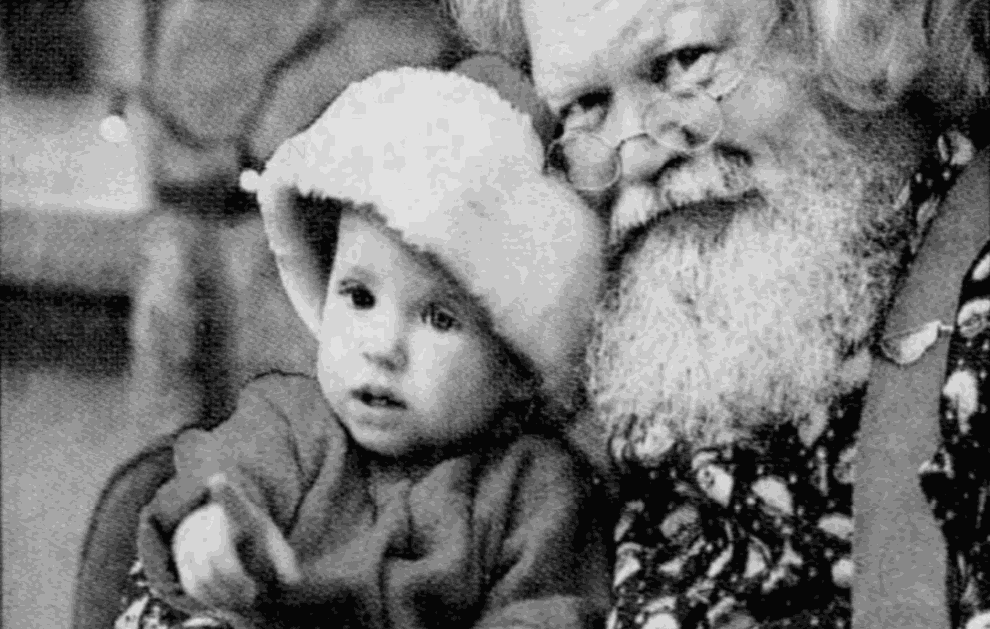 Madalyn Christen, 16 months, visited Santa at Park City Center in 1999.
---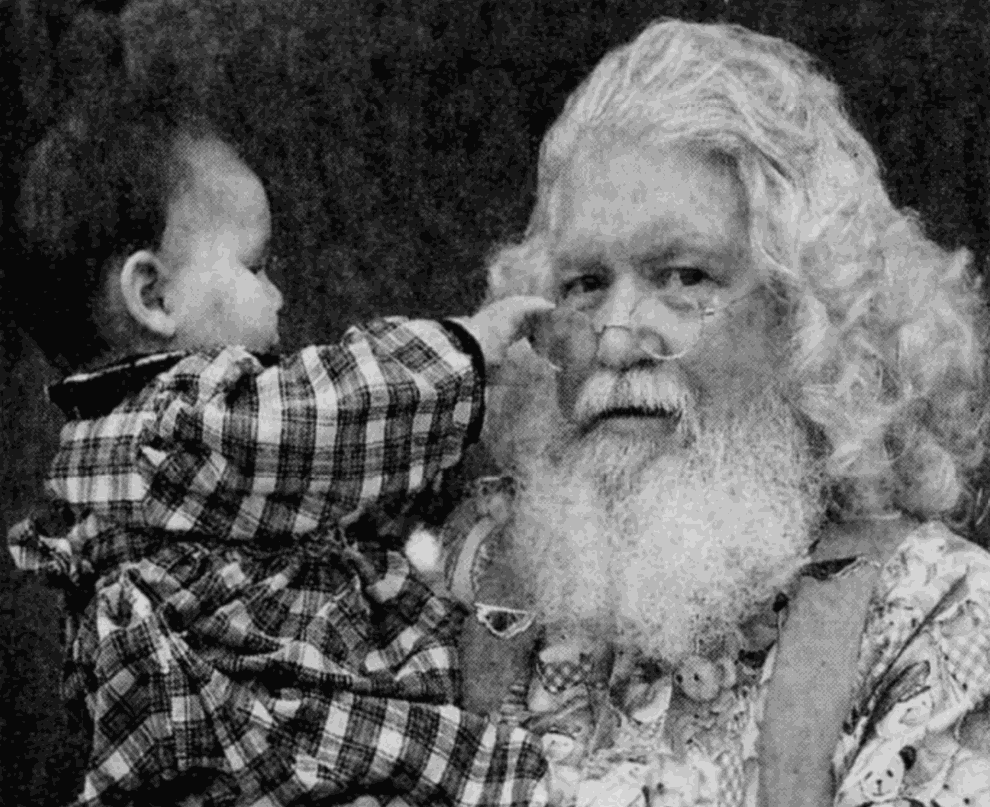 In this 2000 photo, Kylie Young is seen making a grab for Santa's glasses.
---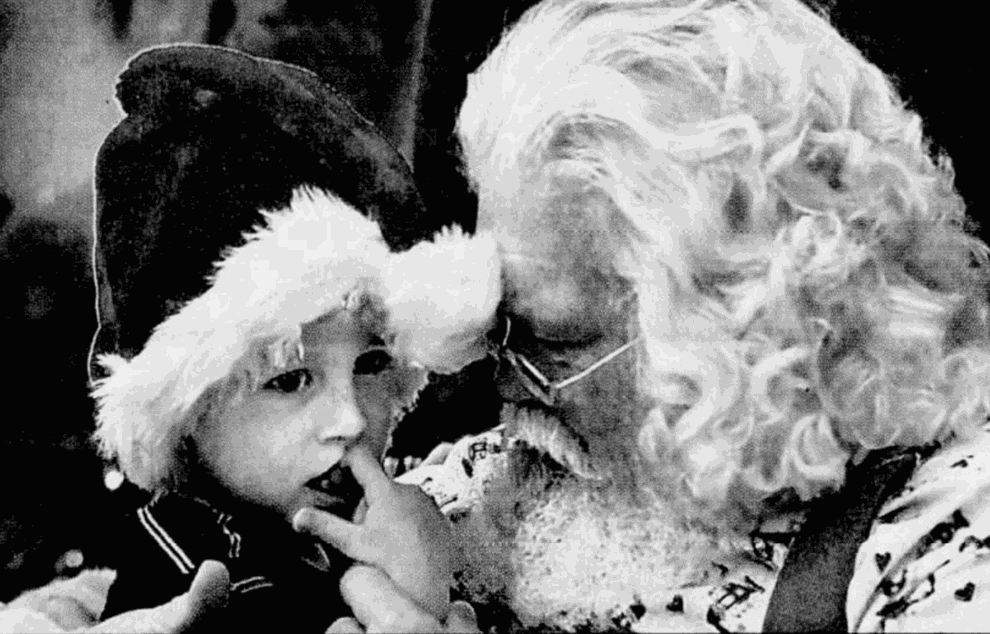 Three-year-old Tyler Brown wore a festive Christmas cap to see Santa at Park City Center in 2002.
---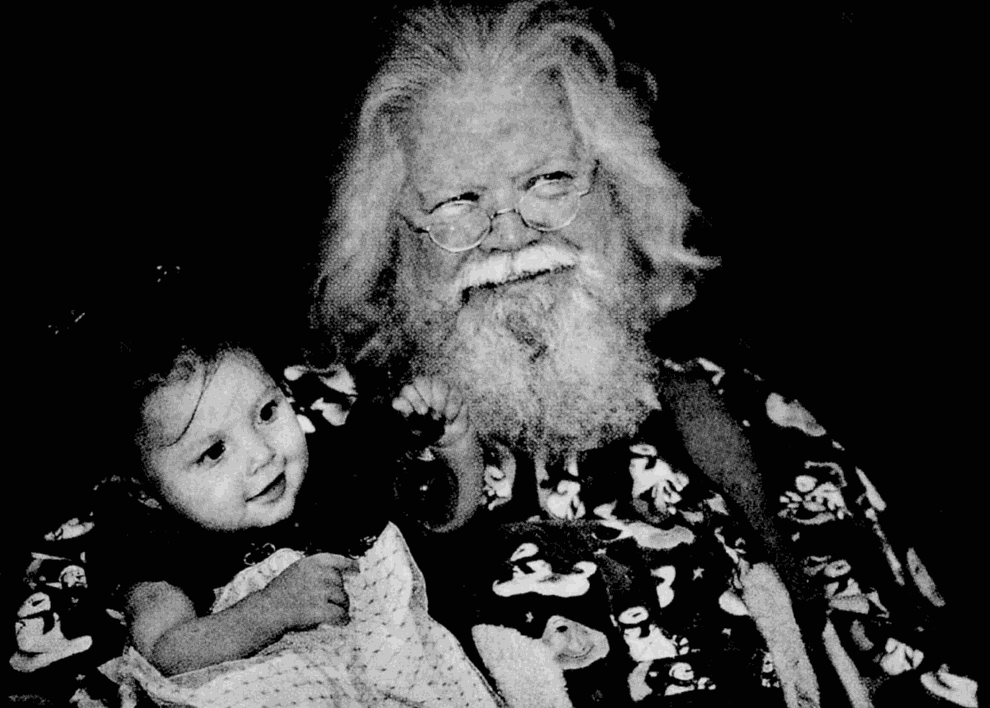 Seven-month-old Miranda Montenegro is seen ringing a bell in this 2003 photo with Santa.
---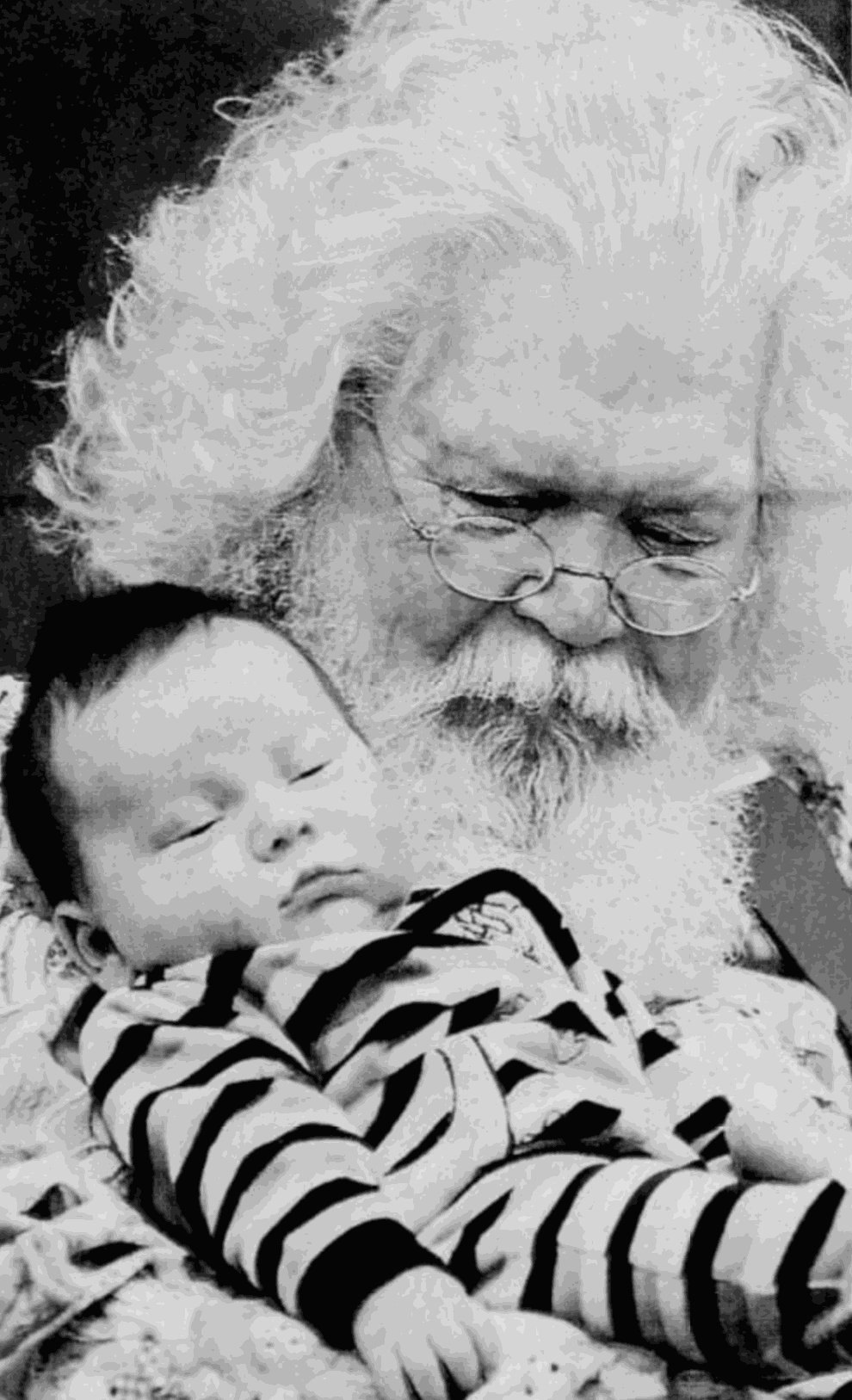 In 2005, Michael McBrearty was among the youngest of Santa's visitors, at just one month old.
---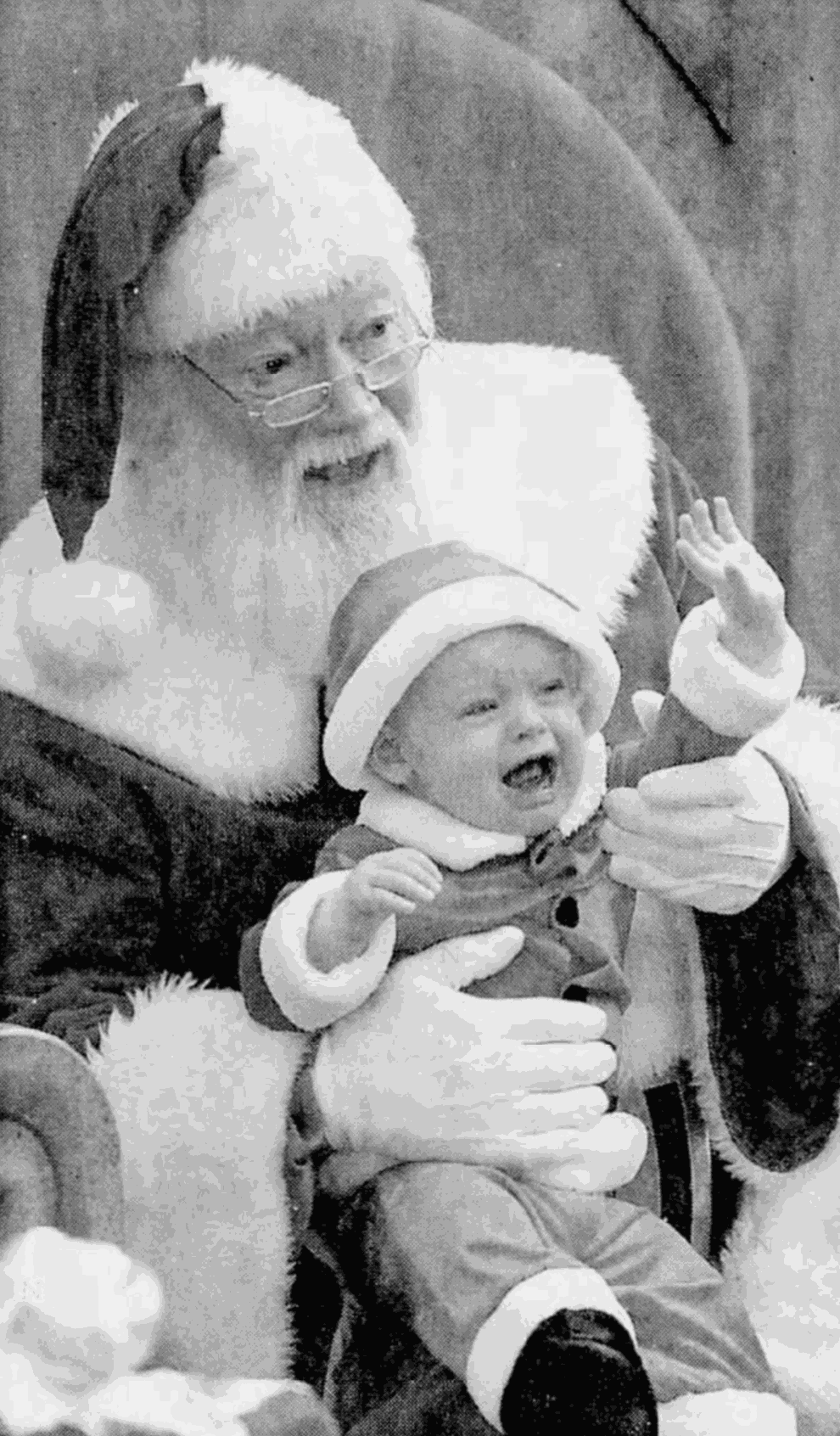 It's hard to tell if 9-month-old Hannah Bennett is excited or terrified in this photo with Park City's Santa in 2007.
---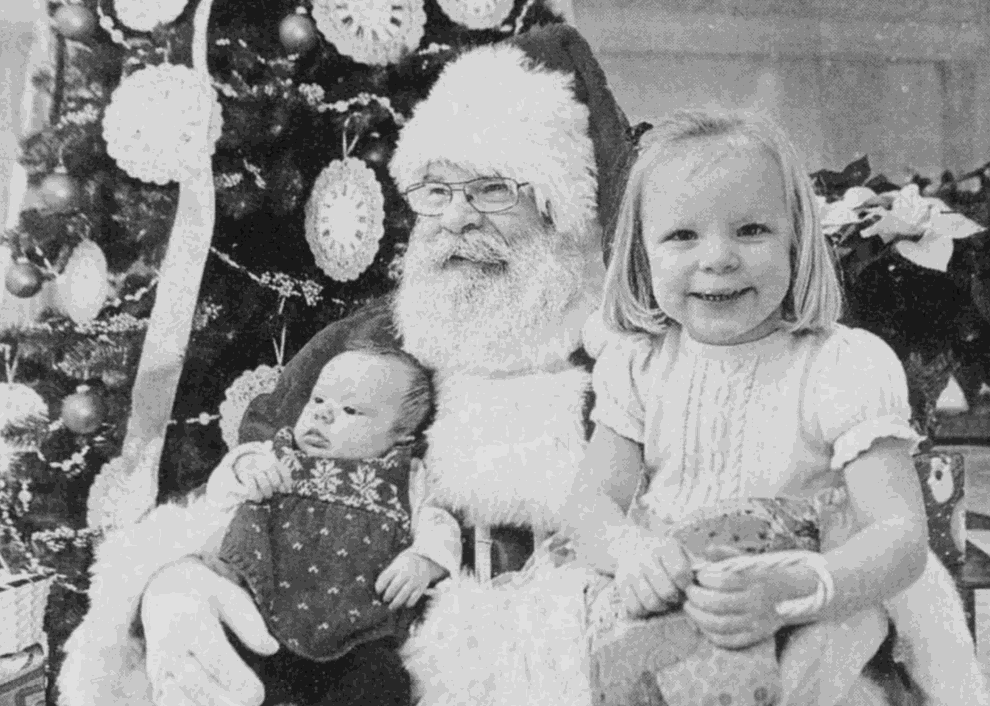 Leah Musser, 3, holds a candy cane while sharing Santa's lap with her 3-month-old sister Laura in this 2014 photo. They met Santa at the National Watch & Clock Museum in Columbia.
---
Finally, here's 8-month-old Hailey Stoltzfus, whose hopeful expression of wonder in this 2015 photo is the perfect place to end this photo tour of Santas.
---