HENRY Y. SHAUB SERIES, PART XI
By now, it is clear that architect Henry Y. Shaub enjoyed two passions in his illustrious 55-year career. He enjoyed designing schools and private residences.
He excelled in both building types, and in the process mastered work for two very different audiences — one private and the other public.
Unlike some of his contemporaries who sought out wealthier residential clients, Shaub catered to a wider spectrum of clientele and showcased his talent over a broad array of housing types including estate homes, town homes, duplexes, triplexes, four-plexes, five-plexes and even apartments. Additionally, he infused innovation at every opportunity.
Regardless of the scale or complexity of the commission, Shaub made sure the result was not only pleasing to the eye, but also functional and affordable.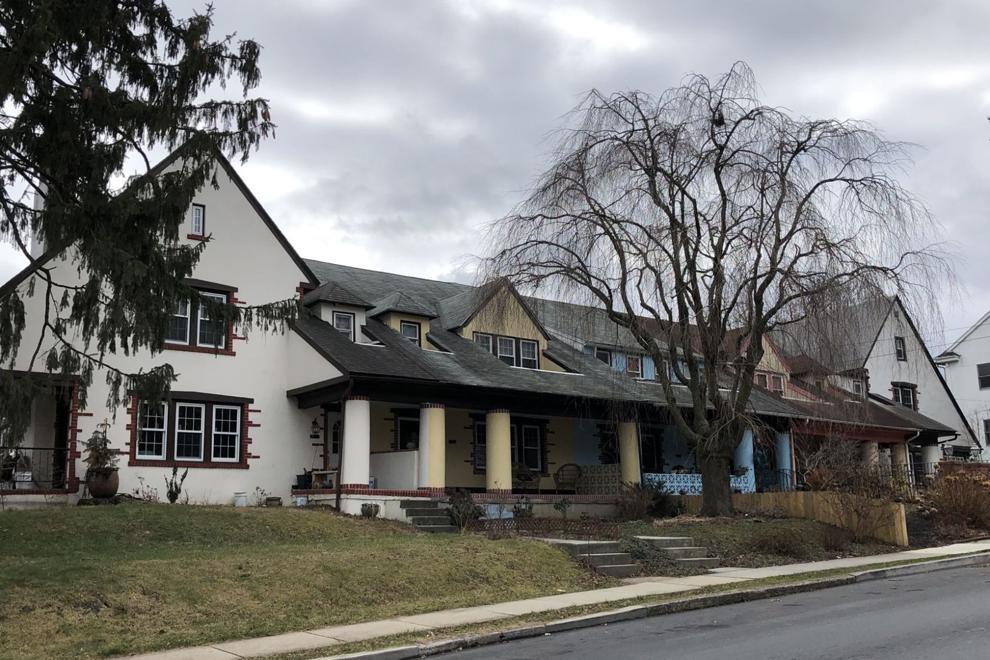 In 1924, Lancaster developer H. John Hiemenz retained Shaub to design a new housing type for the city: a single story, five-family residence on Dauphin Street between Ann and Marshall streets.
The architect chose an English country style with distinctive dormers and low sweeping roofs to provide visual continuity.
Hiemenz requested that each of the five families have unique floor plans to avoid the usual monotony that accompanies group housing. Shaub also achieved innovative under-building parking for three of the homes.


Row homes and duplexes
In 1925, Armstrong World Industries advertised the virtues of its new linoleum floor products installed in the Shaub-designed row homes along New Holland Pike.
These modest but carefully conceived two-story brick structures with colorful clay tile roofs remain in high demand almost 100 years later.
Advertised as "Heidelbaugh Homes for Happy Housewives" in the May 24, 1925, Lancaster Sunday News, the 17 duplex homes built along Lehigh Avenue, near McCaskey High School, retain their attractive sidewalk appeal with broad lawns on a tree-lined street.
Shaub's use of alternating street facades added variety to this affordable solution.
The unattributed and attractive triplex residence on Buchanan Avenue has all the earmarks of a Shaub-designed home, with its stuccoed English country style featuring brick accents, sweeping roofs and a jerkinhead roof.
Interestingly he chose English Tudor for the concrete block triplex home on Woods Avenue, designed for W.C. Zook in 1925.
Estate homes
Shaub's estate homes were predominately of English domestic design with either stone or stucco veneers. These residences were always well proportioned, regardless of size.
The 1926 Edgar Hess residence on Willow Street Pike at Hollinger Street is a good example of English domestic architecture, with a twist. Shaub used the steep terrain to slide the garage below the residence to obscure it from view, a trend that would continue in residential design.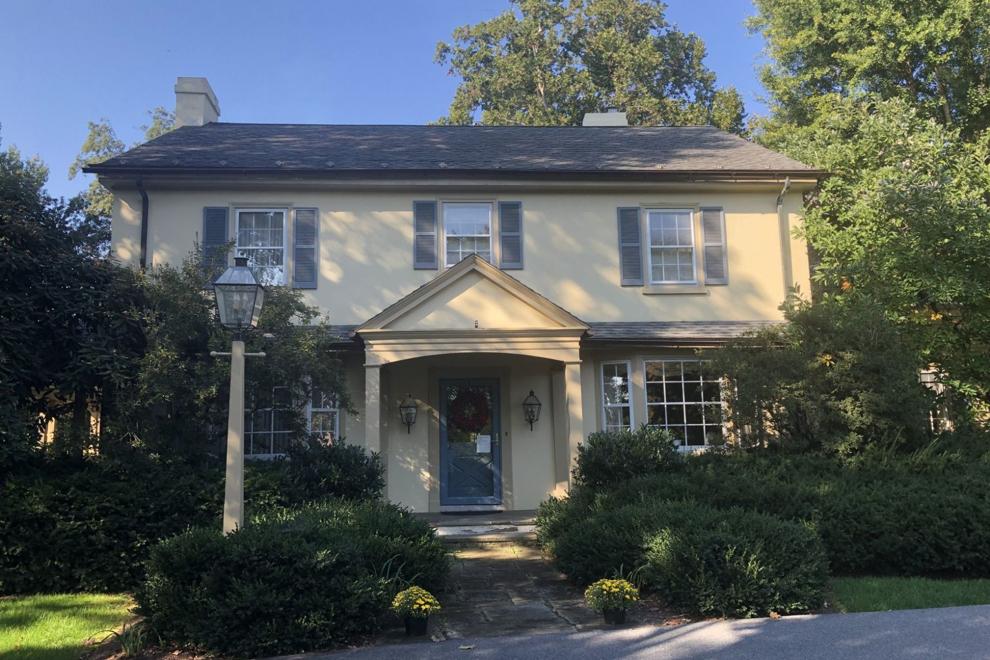 Lastly, Lititz can claim the 1921 Martin A. Moore residence on Broad Street as a rare example of a Colonial Revival style design by Shaub.
Like many architects, Shaub did not run out of ideas; he ran out of time.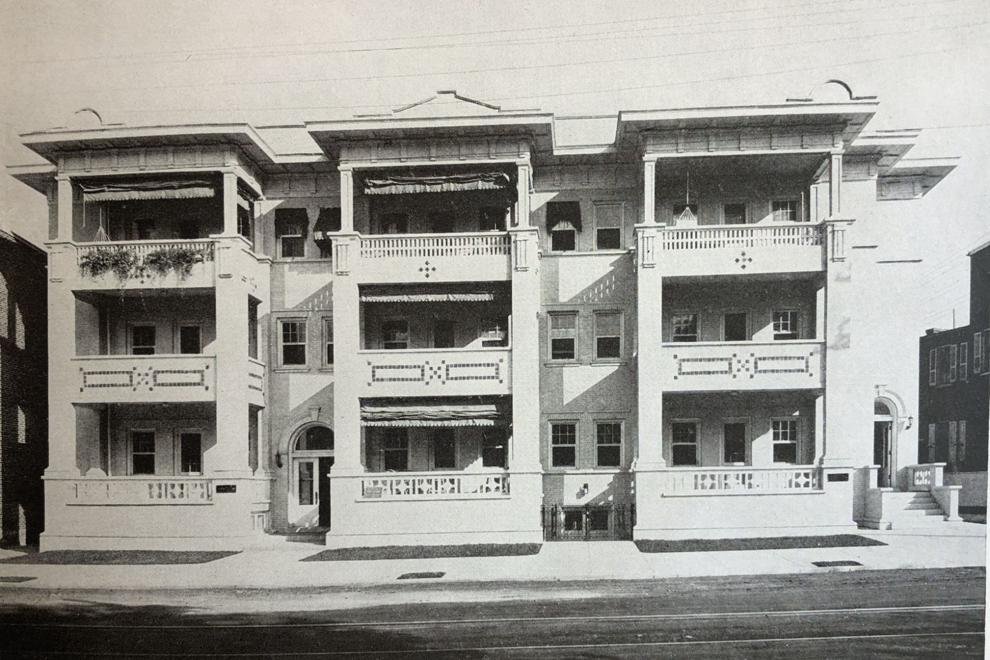 Where were the 1924 St. Joseph Hospital apartments located?
The unusual three-story, Mission-style apartment building had a remarkable resemblance to the Harry Eby residence in Lititz. It was located on College Avenue, but we do not know where.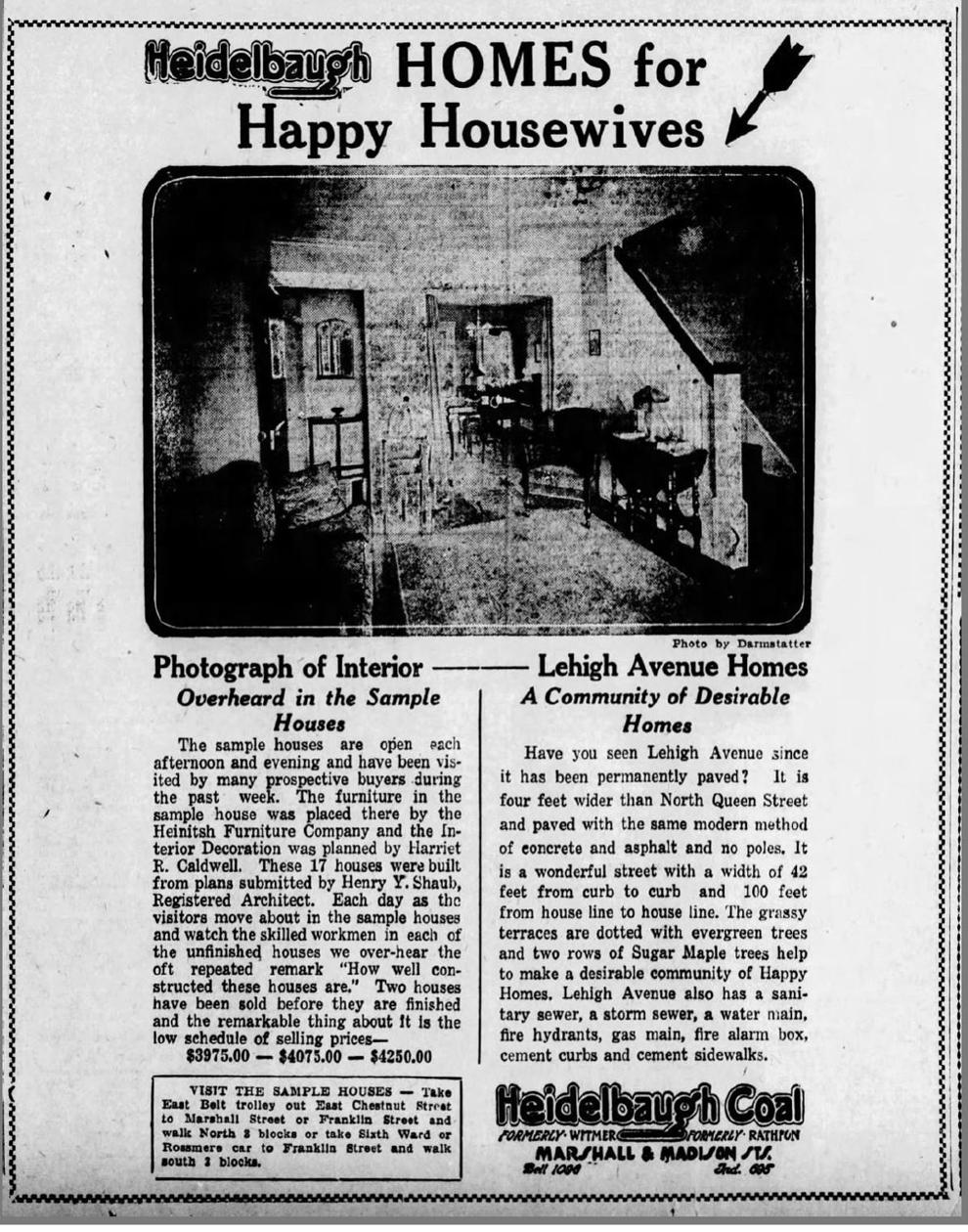 What is a jerkinhead roof?
Also known as an English hipped roof or clipped gable, the name describes a traditional pointed gable roof that has been truncated or "clipped" at the top.
Why was English domestic architecture so popular in the 1920s?
American soldiers, returning from World War I, had been captivated by the uniquely different architecture they saw in Europe. This interest led to the introduction of Tudor Revival and other English directed styles in the States.
This column is contributed by Gregory J. Scott, FAIA, a local architect with more than four decades of national experience in innovation and design. He is a member of the American Institute of Architects' College of Fellows. Email GScott@rlps.com.