Back in 1995, when Alex Marino was 7 or 8 years old, he and millions of other kids went to see "Toy Story" and loved it.
The digital computer-generated methods used in "Toy Story" were revolutionary to the world of animation.
"I enjoyed the technology," says Marino, who graduated from Hempfield High School in 2005.
Indeed, "Toy Story" would have a profound effect on the young Landisville resident.
"I was inspired. It's the reason I work here," Marino says.
"Here" is Pixar Animation Studios near San Francisco, where "Toy Story" and many other film classics were created.
On Thursday, a new Pixar film, "Toy Story 4," opens in theaters across the country.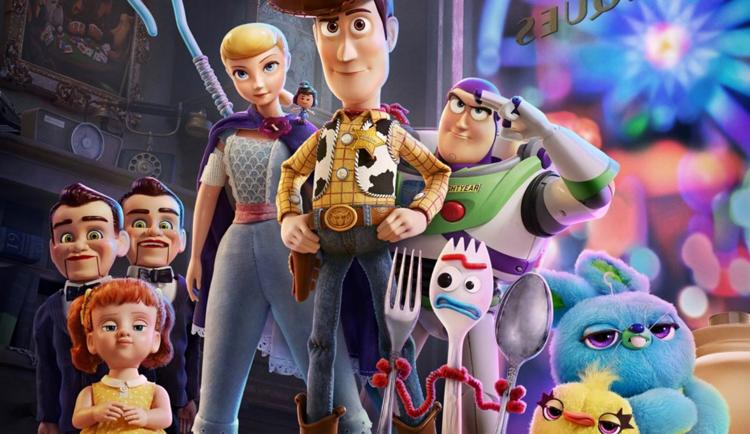 Look closely at the face and hair of characters such as Woody, Buzz Lightyear and Little Bo Peep because as a digital shading artist, Marino is responsible for both.
"My job is to apply all the texture and skin to the characters," he says. "As character shading artists, we think of everything as digital puppets. They come (to us) as gray, lifeless things. Between us adding the texturing and then the animations and lighting, it really gets going."
A new Pixar movie has already been in development for a few years when Marino gets his hands on it.
"Our films, they take five to seven years to make," he says. "As a tech artist, I'm there for the last two years or so. Sometimes they are still figuring things out when we come in."
The process begins with an idea.
"Those projects in development — they take time, fostering the nugget of an idea, and when they feel it is far enough along, they crew up and let Pixar do what it does best: make a movie," he says.
Everything Marino does is to complement and enrich the story, he says.
"We try to put things out we are really proud of," he says.
The first movie Marino worked on at Pixar was "Cars 2," which was released in January of 2011.
"I've worked on almost every film since then," he says. "I was a major part of 'Inside Out,' 'Finding Dory,' 'Coco' and now 'Toy Story 4.' "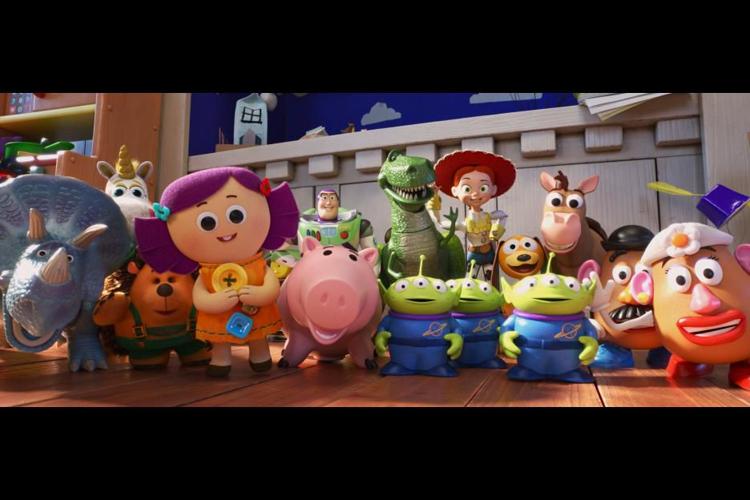 It's been nine years since we last saw Woody, Buzz and all the other toys on the big screen.
In "Toy Story 3," Andy was going off to college and the toys were mistakenly shipped off to a day care center, which made them feel abandoned. Conditions proved so horrible at the day care center, the gang had to escape and went through some close calls.
When Andy realized what happened to his beloved toys, he found a new owner for them, Bonnie.
The movie was a huge hit, was nominated for a best picture Oscar and released a flood of tears in theaters across America.
In the new installment, the toys are happily ensconced at Bonnie's, where a new toy, Forky (a craft project for Bonnie), has horrible self-esteem issues. Bonnie brings all the toys on a family trip and Woody ends up lost. The gang must find him before the vacation is over. Meanwhile, Woody runs into old friend Little Bo Peep at an antiques store.
In a Pixar podcast, Marino pointed out that most of the toys are not new and it is his job to give them their iconic looks, but add subtle scratches and dents to make them look like they have been played with.
Marino was always interested in drawing as a kid.
"I was a closeted nerd," he says with a laugh. "I always drew lots of cartoons, but I never told anyone about it. Then I began to realize it could be a life.
"Both my parents (Penne and John Marino) recognized that I really took to drawing and they found opportunities for me."
His guidance counselor at school told him about Ringling College of Art and Design in Sarasota, Florida. The counselor's daughter had gone there.
"The school has a really good relationship with the film industry," Marino says. "They bring a lot of animation studios out to the school when it's close to graduation to look at portfolios.
"My portfolio features the texturing process of a character, the building of the assets," he says.
Pixar liked what they saw in Marino's portfolio and offered him a year-long residency.
That was 10 years ago. He's been there ever since.
"We make the artist's vision come to life and there is not a lot we can't achieve," he says. "This is a pretty exciting time. You aren't limited by anything."
But despite all the technology, one thing Marino and Pixar never forget is the creative impulses that spark an idea. Behind all those digital pixels are human beings.