Looking for something to do this weekend? Look no further!
This weekend, Lancaster County has quite a few artsy events to go to. 
What are your plans this weekend? Are you seeing any of these shows/galleries?
---
Can't-miss concerts
EPAC swings with the Dave Stahl Big Band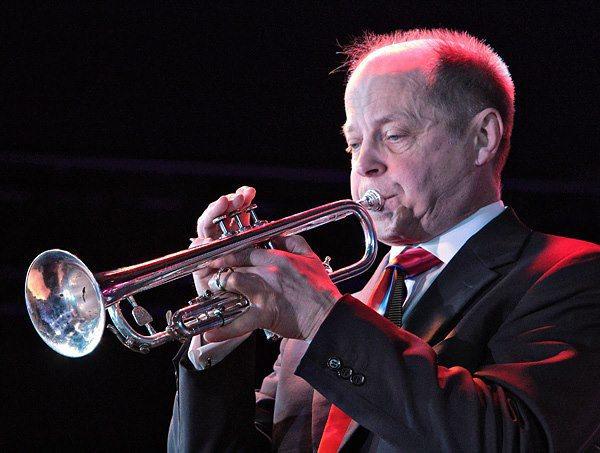 Performance by the Dave Stahl Big Band joined by some EPAC favorites, Kathy Becker, Carl Bomberger, Kristie Ohlinger, Yolanda Dwyer Londen, Stacia Smith, and Karey Getz. Tues. 7:30 p.m. $20. Sharadin Bigler Theatre, 320 Cocalico St., Ephrata. 717-733-7966, ext. 1., ephrataperformingartscenter.com.
Schreiberpalooza Music Fest
Annual music fest supporting therapy services for children with disabilities through Schreiber Pediatric Rehab Center. Music by Ghost Light Radio Show, above; Little Buddy; MOE Blues; and Vinyl Groove. Food and cash bar available. 21 and over. Sat. 5:30-11 p.m. $20 advance, $25 at door. Clair Brothers, 1 Clair Blvd., Manheim. schreiberpediatric.org/palooza for tickets.
Shank's 205th Anniversary Celebration
Outdoor celebration with food and drink plus all-day music featuring headliners The Maxwell Project, above. Also performing are bohemian band Lavacave, and country singer/songwriter Grant Bryan. Sat. noon-6 p.m. Shank's Tavern, 36 S. Waterford Ave., Marietta. 717-426-1205, shankstavern.com.
Foreigner
Classic rockers in concert. Fri. 8 p.m. $99-$119. American Music Theatre, 2425 Lincoln Highway East, 717-397-7700. amtshows.com.
---
Thrilling theater performances
'Company'
Stephen Sondheim's musical is about a group of married couples — some happy, some not — and the bachelor they are all friends with who is torn between staying single and needing someone in his life. As they celebrate his 35th birthday, everyone looks at their relationships. In this Susquehanna Stage production, most of the married couples in the cast are married in real life. Susquehanna Stage, 133 W. Market St., Marietta. $10-$25. Opens Friday, runs through May 19. Thursday-Saturday, 7:30 p.m., Sunday, 2 p.m. susquehannastageco.com. 717-426-1277.
'The Princess and the Pea'
A prince is looking for a maiden worthy of being his princess. Alas, everyone he meets just isn't right. But then one stormy night, a rain-drenched woman knocks on the palace door and claims to be a princess. She is put to a secret sensitivity test, where a pea is placed under dozens upon dozens of mattresses. A true princess would never be able to sleep through the night. Eichmann Family Series, Fulton Theatre, 12 N. Prince St., Saturdays at 11 a.m. through May 25. $21. thefulton.org. 717-397-7425.
'Ragtime'
It's the final weekend to see "Ragtime" at the Ephrata Performing Arts Center, 320 Cocalico St, Ephrata. The show explores America, who we were at the turn of the last century and who we are now. Based on E.L. Doctorow's novel, it tells three American stories, which intertwine. The production features a cast of 40. Runs through Saturday. Performances tonight at 7:30 p.m., Friday at 8 p.m. and Saturday at 2 and 8 p.m. $25-$32. ephrataperformingartscenter.com. 320 Cocalico St, Ephrata. 717-733-7966.
---
Amazing art galleries
Cityfolk Gallery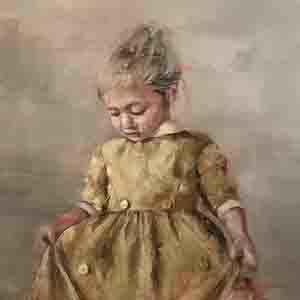 First "Folk Art Invitational," featuring works by seven invited artists and three gallery artists. Cont. through May 31. Tues.-Sat. 10 a.m.-5 p.m.; later on First Fridays. Free. 146 N. Prince St., 717-393-8807. cityfolkgallery.com.
Crossings Art Gallery at Landis Homes
"Weathered,'' an exhibit of watercolors by Beky Weidner. Opening reception with live music tonight from 6-8. Exhibit cont. through July. Daily 9 a.m. to 7 p.m. Free. Calvin G. and Janet C. High Learning & Wellness Center at Landis Homes, 1001 E. Oregon Road, Lititz. 717-381-3550, landishomes.org.
Solanco Student Art Exhibit
The 2019 Solanco High School Art Exhibition features 40 works by Solanco students whose art won honors in the National Scholastics Art Awards competition. Reception Fri. 6-8 p.m. Oxford Arts Alliance, 38 S. Third St., Oxford, Chester County, 610-467-0301.
---
More entertainment news