The kale and basil are thriving in the greenhouse at Garden Spot Village in the dead of winter. In a few months, they'll sprout outdoors in the community gardens.
Between two gardens on the campus, there are 50 in-ground plots. The garden beds are a place to grow, gather and share.
Doug and Pegge Moister are co-presidents of the retirement community's garden club. They're continuing the tradition they started as children and kept going at their former home in Collegeville, Montgomery County.
Everyone gardens for a different reason. For Doug, gardening is a connection to creation.
"You put a seed in the ground and somehow it miraculously grows into a plant," he says.
And nothing is better than a freshly picked tomato, he adds.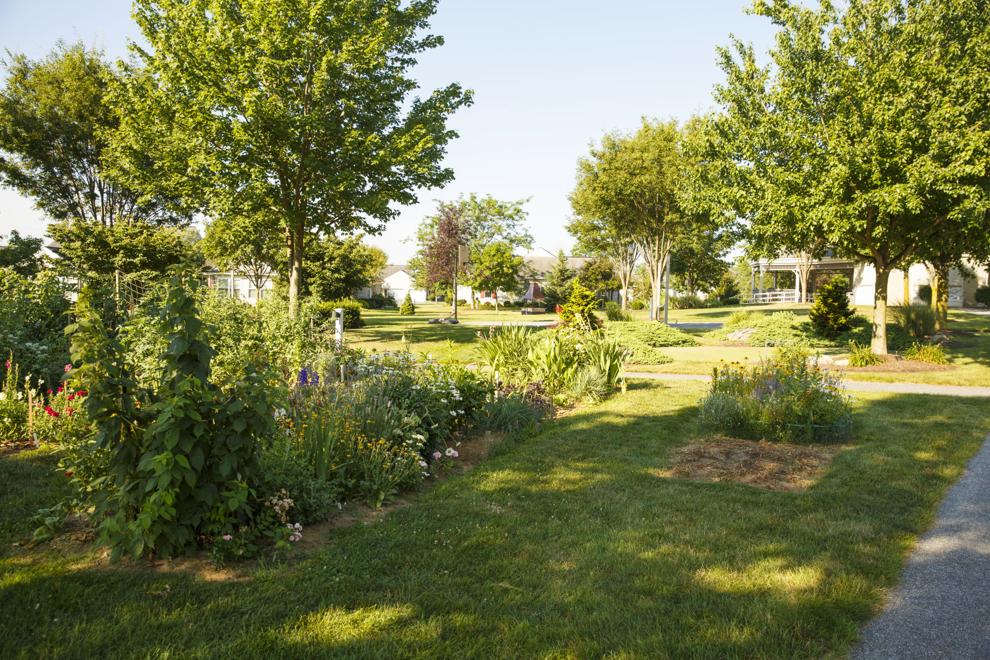 Keeping a garden
"When you move here you give up some things," Doug says. "You gain a ton of stuff, but you do give up some things."
Gardening is one of the things that doesn't have to be left behind.
The Moisters manage 10-foot-by-10-foot spaces and 10-foot-by-20-foot spaces for annual crops by the pavilion. There are also 6-foot-by-6-foot perennial plots for crops that return year after year, like raspberries and rhubarb. New plots plus a few raised beds will be built in the spring in the Sycamore Springs neighborhood.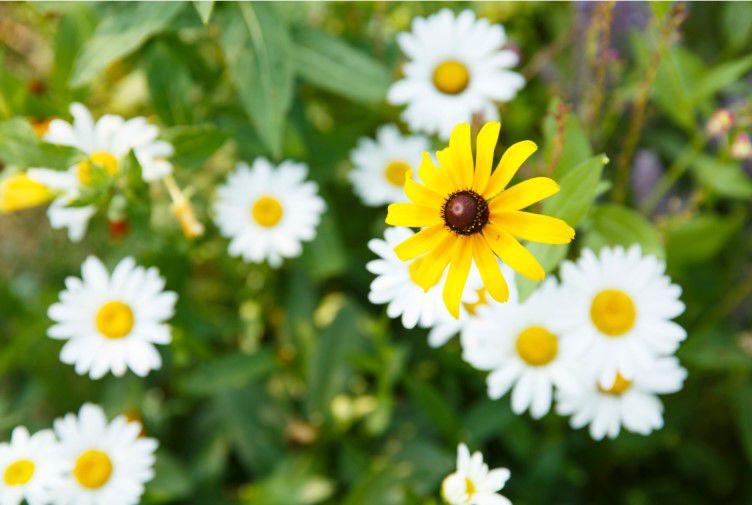 What's blooming
Tomatoes are a popular crop, but there's a lot of variety in each garden.
One woman grows only lima beans for canning.
Another gardener tried to grow huge pumpkins.
One gardener filled his plot with just sweet potatoes: enough to harvest 200 pounds last year.
"It took him three days to harvest them," Pegge says.
Some grow flowers. Some grow corn.
People eat their produce now or can it for later.
They also donate to CrossNet Ministries in New Holland. And they pile extras onto a table in the garden for anyone to take home. There's also a place in the welcome center to share the bounty.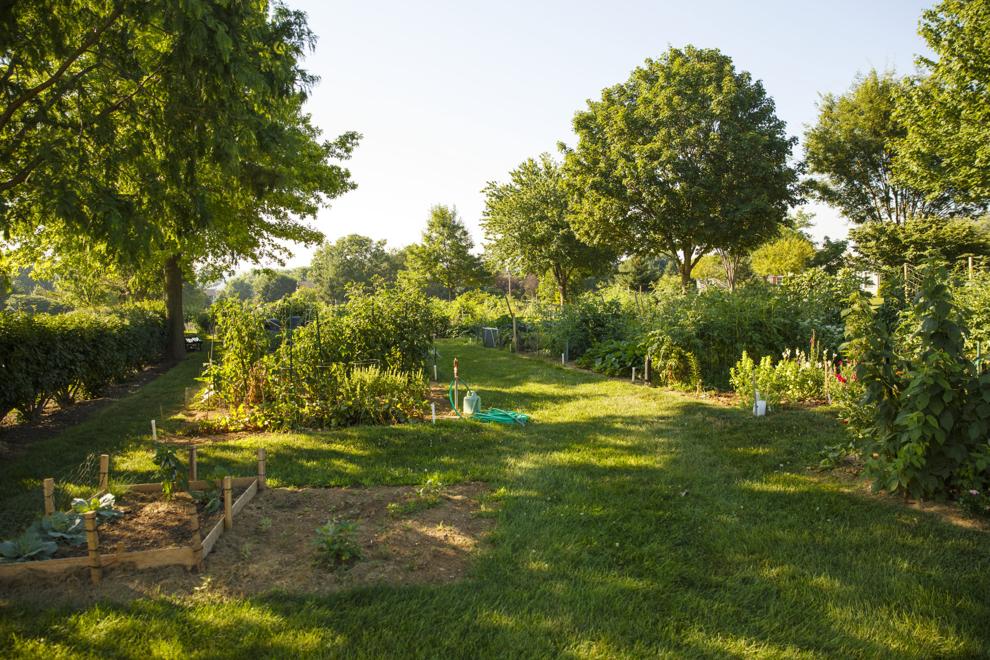 Help in the garden
When someone falls ill, gardeners or staff step up to help. For example, one man was hospitalized when he was starting his tomato plants indoors. A staff member cared for the plants, then passed them along to another gardener. He returned in time to plant the rest of his garden, along with a patch of grass in the shape of a rabbit, Pegge says.
It might be a cheeky nod to the occasional trouble some hungry rabbits cause in the garden. They're kept at bay with fences and a smelly repellent.
Also helpful is Garden Spot's maintenance crew, which tills the plots and marks the borders. They also store any cages, fencing and equipment in a garden shed.
The garden club has several monthly meetings to organize and educate. In April, plots are assigned. In May, there's a tomato talk. And in September, the gardeners get together for a meal.
Through the growing season, there are two benches at the garden for people to take a break or for others to watch the action.
"It's so cool to walk out there every morning and see the different stages of the gardens, from when they first till it and put the stakes in and then to when it's growing," Doug says. "It's so cool to see people coming down and tending their gardens."
---
Related articles