Hand-carved meats, hearty soups, fresh vegetables, ham balls, mashed potatoes, buttered noodles.
Shoo fly pie, whoopie pies, donuts, apple crisp – all in unlimited quantities.
All-you-can-eat: it's a common descriptor of restaurants in Lancaster County. The county is home to a number of eateries with buffet-style dining.
But there are only a few that describe themselves as a "smorgasbord."
How did the smorgasbord get its start?
Smorgasbord translates as "buttered bread board."
Its roots are in 14th century Sweden, where the smorgasbord started in homes as a way to feed hungry, unexpected visitors. The tradition began simply with bread and butter. It grew to be a spread of hot and cold dishes. Guests could help themselves and eat in the manner they pleased. 
Here are four places to get your smorgasbord fill in Lancaster County:
1. Shady Maple
Location: 129 Toddy Drive, East Earl, PA 17519
Contact: 717-354-8222
Shady Maple has been serving up its smorgasbord feast since 1985. It's the largest eatery in the county with a buffet line over 200 feet long for breakfast, lunch and dinner. Shady Maple offers one free meal on your birthday with acceptable ID.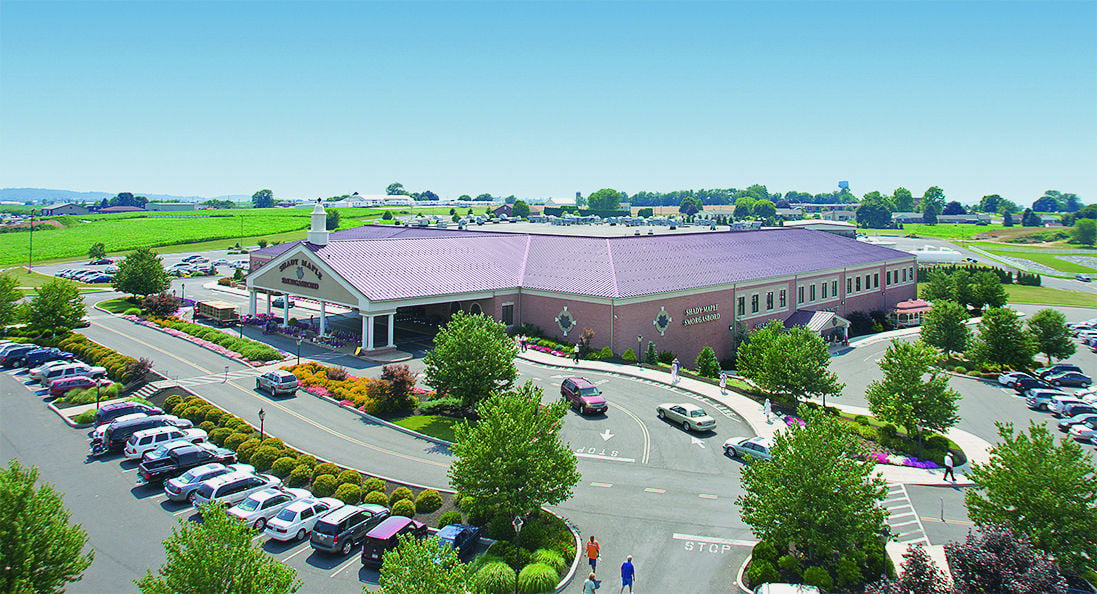 2. Miller's Restaurant & Smorgasbord
Location: 2811 Lincoln Highway East, Ronks, PA 17572
Contact: 717-687-6621
Miller's Restaurant & Smorgasbord is the oldest of its kind in Lancaster County. It was established in 1929. Miller's features a menu cooked from scratch using ingredients from local farmers and vendors. Diners can choose from a traditional smorgasbord, a soup and salad smorgasbord and an a la carte menu.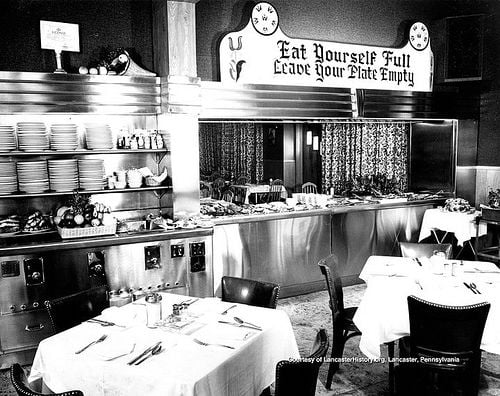 3. Hershey Farm Restaurant & Inn
Location: 240 Hartman Bridge Rd., Ronks, PA 17572
Contact: 717-687-8635
Hershey Farm Restaurant has a variety of dining options including a grand smorgasbord and a breakfast smorgasbord, both featuring traditional Lancaster County dishes. Hershey Farm is also home to an inn, gift shop, general store, outdoor market, boutiques and bakery.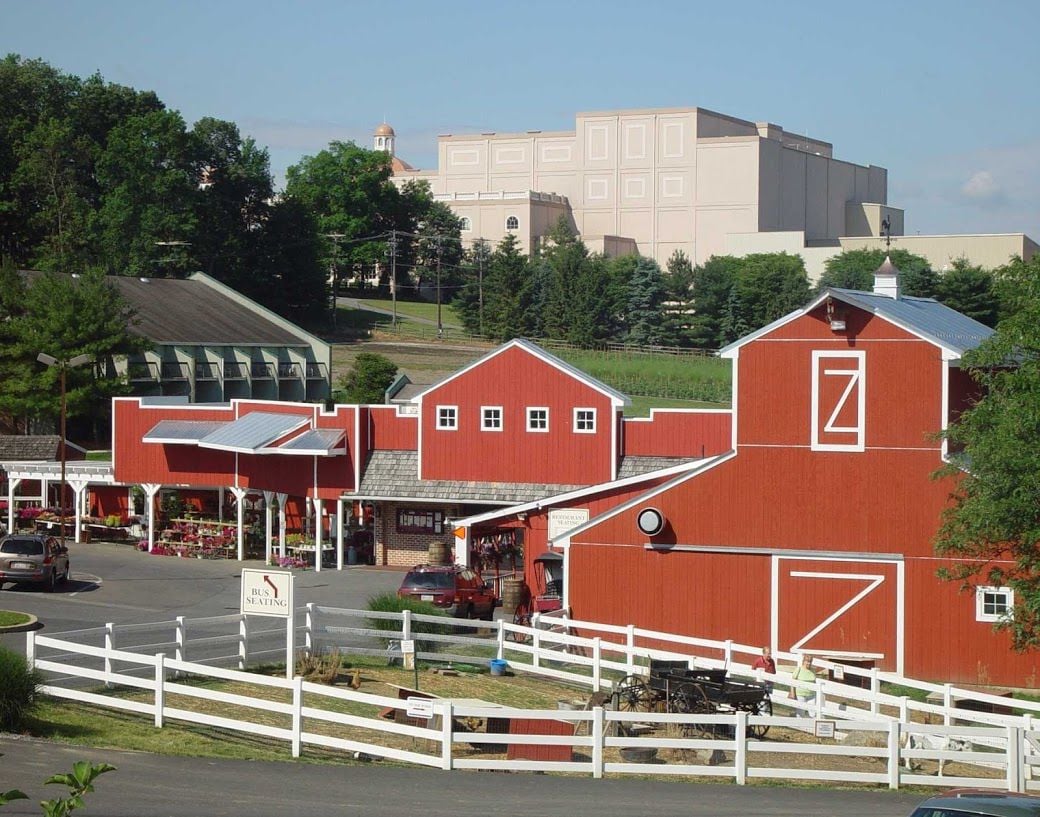 4. Bird-in-Hand Family Restaurant & Smorgasbord
Location: 2760 Old Philadelphia Pike, Bird-in-Hand, PA 17505
Contact: 717-768-1500
Situated in the heart of tourist country since 1970, Bird-in-Hand Family Restaurant & Smorgasbord offers a smorgasbord of traditional Lancaster County recipes. Bird-in-Hand's website even features a map of local farmers who provide their farm fresh ingredients.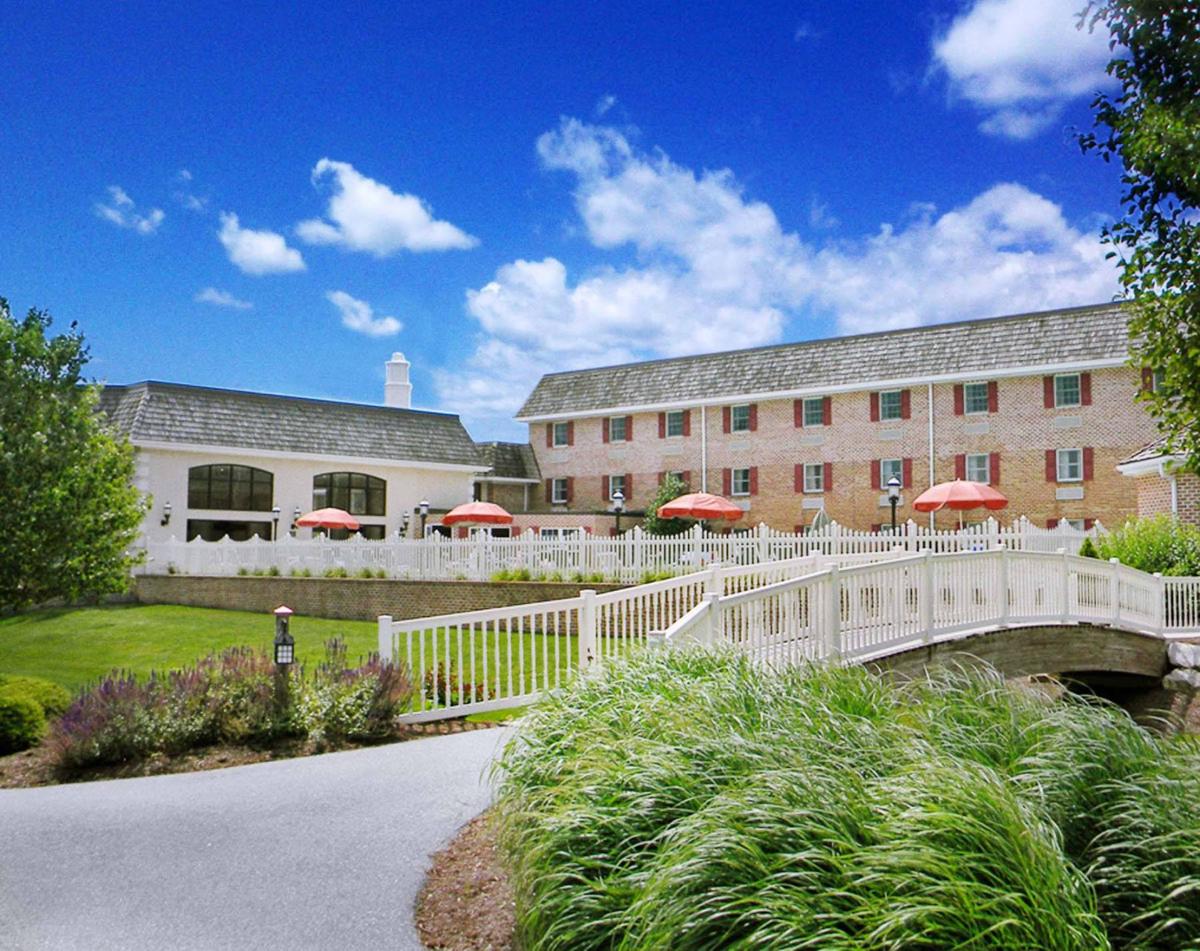 What's your favorite Lancaster smorgasbord?