PHILADELPHIA — First, let's get some basics about Joe Beddia out of the way.
No, his first homemade pizza wasn't particularly good.
No, the Philadelphia pizzeria bearing his name doesn't have a phone.
No, he does not sell pizza by the slice, or accept anything other than cash as payment.
No, you usually can't sit and eat your pizza at Pizzeria Beddia; there are few chairs. No, you can't call ahead and order: Beddia makes 40 pies a day, no more, no less.
Despite all this, if you make the trek to Philly's Fishtown neighborhood, wait in line and are there in time to order from one of the four pizza options that day, you'll experience the biggest "No" of all.
No, you will not be disappointed.
Beddia, a 1995 Hempfield High School graduate, last year won massive accolades from Bon Appetit magazine as the country's best pizza maker. And he's just wrapped up work on a major project that will spread his pizzeria's fame even further. A cookbook, several years in the making and aimed at the home cook, hits the shelves in April.
If you want to attend "Pizza Camp," as the cookbook is titled, then Joe Beddia should be your head camp counselor.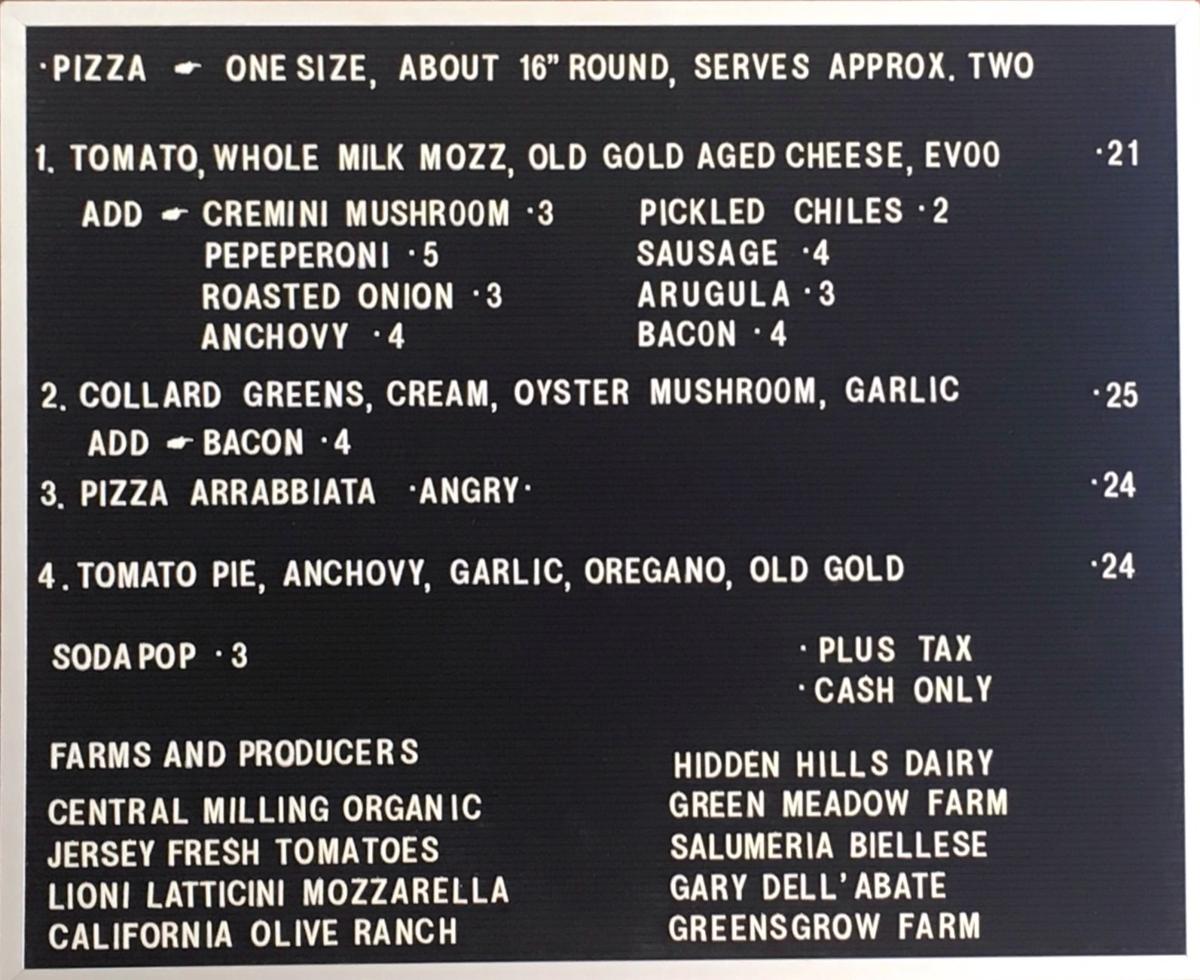 Pizza as a hobby
"One of those beautiful eating experiences that still haunts me," wrote Bon Appetit deputy editor Andrew Knowlton after his 2015 visit to the tiny neighborhood storefront restaurant.
A "profoundly roasty, slow-fermented savor" of a crust, Inquirer restaurant critic Craig LaBan said at philly.com.
Or, simply, "The best pizza in the … universe," according to a "Pizza Camp" review by Michael Solomonov, the James Beard Foundation-honored chef of Philly's Zahav restaurant.
All that for a guy who began making pizza at home as a hobby.
Through the years, Beddia has been a home brewer; worked at Stoudts Brewing in Adamstown and at Yards Brewing in North Philadelphia; in the Philadelphia restaurant industry; and, for a short stint, at Kiuchi Brewery in Japan, where Hitachino Nest White Ale is made.
It was there, where he didn't know anyone, that part of Pizzeria Beddia's spark flared.
Many of the restaurants he visited in Japan, he says, "were a little counter with five seats, the owner cooking," and very limited menu choices. "It made so much sense to me."
When he returned to Philadelphia, he says, he continued with his home pizza experiments.
"I didn't go to culinary school," Beddia said one recent Thursday morning as he divided that day's dough into 40 carefully weighed portions. "I didn't have a lot of experience in kitchens, I didn't grow up in a pizzeria. So I come to pizza more, you know, from a home perspective."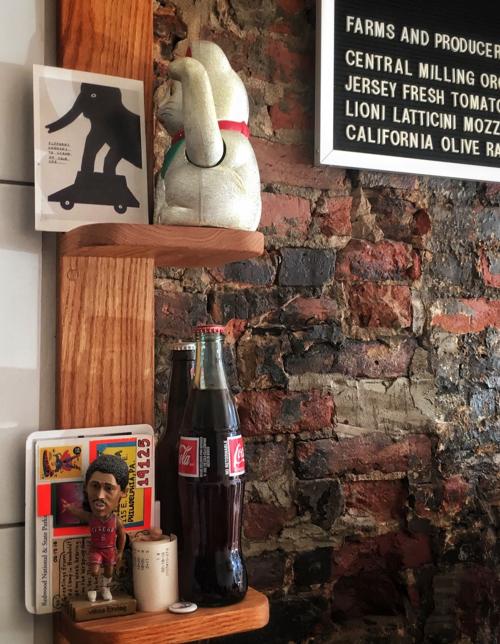 No phone
Coming off I-95 after wrapping around Philadelphia, you'll pass a pizza shop on just about every block of East Girard Avenue before pulling up in front of a brick building on the corner of Girard Avenue and Shackamaxon Street. With the possible exception of Johnny Brenda's, a bar/music venue, you probably won't recognize much in this stretch of the Fishtown neighborhood, just northeast of Center City.
Up two cement steps and through a black-framed glass front door, you can take about a dozen steps before hitting the counter of Pizzeria Beddia. To your right, a sign on the wall lists your pizza and drink options. There are a couple of shelves with postcards, a lucky maneki-neko cat, a coil of register tape, and a tiny statue of Julius Erving, missing part of his right arm and leg. To your left there are a couple of high-top tables, good for waiting for your pizza.
And behind the counter, there are Beddia and his sole employee, Jonathan Walker, along with a gas-fired, brick-lined deck oven and enough ingredients for 40 pies.
Joseph Beddia, a Lancaster native and Hempfield High School graduate, makes the best pizza in the country, according to Bon Appétit magazine. He makes 40 pizzas a day at his Pizzeria Beddia in Philadelphia's Fishtown neighborhood.
They've been busy since Day One — March 20, 2013 — despite having no sign when they opened and, still, no phone.
It's an idiosyncratic place, one that reflects Beddia's interests and personality, he says. The name that's now on the door is his own design. He'd bought a phone before the grand opening, figuring he'd wait to make sure everything went well before paying to hook it up, and then realized he was so busy, "How would we answer it? So (lack of a phone) became 'a thing' we're known for, I guess."
On this day, Beddia has just finished mixing the dough that will form Friday's crusts. He's added all the ingredients but the salt, which will be added after about a half-hour so it doesn't inhibit growth of the yeast. Reaching into the refrigerator, he pulls out a single tub of dough: 40 pounds for today's 40 pizzas. With late-morning sun lighting his workspace, Beddia begins the process of slicing off chunks of dough, weighing them, folding them into balls and lining them up in shallow tubs to rise.
It's kind of a meditative process and the favorite part of Beddia's workday. The Howard Stern radio show he listens to earlier in the morning might get switched to a mix of old country music or jazz.
An hour later, Walker arrives, gearing up to juice a box full of vegetables for himself and Beddia. After a brief lunchtime break, they'll be back this afternoon for more prep work: The butcher shop down the street buys all its meat from a Lancaster farm, and Beddia will pick up freshly ground pork and make sausage right before the pizzeria opens for business.
The challenge, Beddia says, is to take "those things you're used to — these are mushrooms, this is sausage, there aren't a lot of crazy toppings — and take those things from a traditional pizzeria environment and try to elevate them. For me to come in and change that one thing, to opt for the best ingredients, it works to keep it creative."
"I like this (pizzeria) for what it is. If you're going to do the same thing all the time, how can it still be unique and interesting and weird or whatever, and not lose that personal touch?"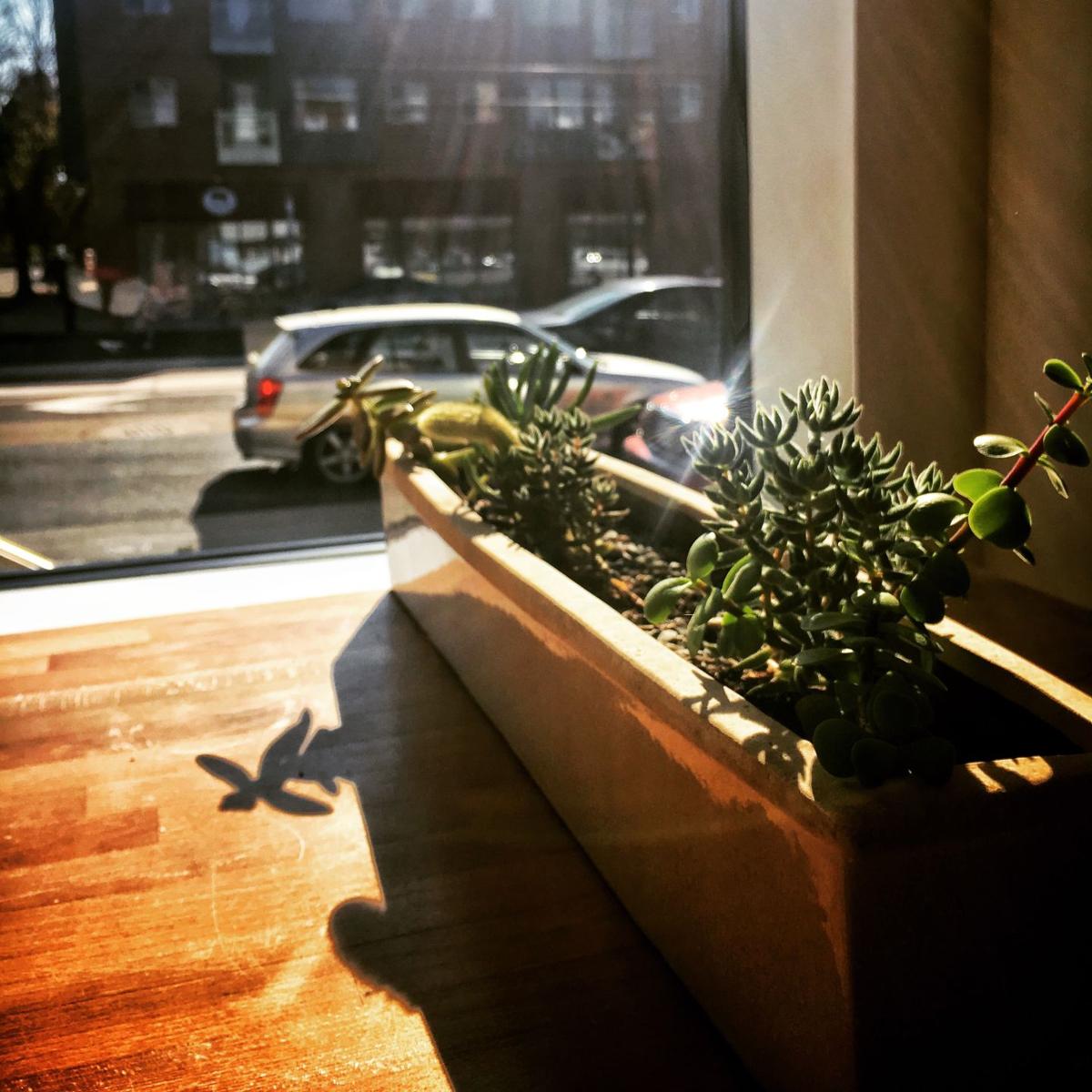 'Something that I like'
The book "Pizza Camp" has been a long, long process. Beddia found it an exercise to work with a food stylist, photographer, multiple book editors and an art director — sifting through lots of opinions when he's used to calling all the shots. But, he adds, its given him a chance to combine many interests in one project.
"I felt like a lot of cookbooks out there were from restaurants" that had equipment — such as a wood-fired oven — that the average cook can't access. "There's a disconnect there," he says, "and I felt like I had something: I can make a really good pizza at home, and I didn't feel like (other cookbooks) were focusing on that."
So addressing what the average cook could tackle had to come first. "Then, I knew the recipes had to be awesome," he says, "but I wanted the book to work on more than one level, and I feel like most cookbooks are flat or ego-driven" by the author.
He wanted to incorporate his interest in illustration and graphic design, his personality. He wanted the book to look and feel more like an art book, one reason he chose to work with Abrams, a publishing house more traditionally known as an art house.
"The traditional cookbook can be — I don't know — boring," Beddia says with a shrug. "If a 16-year-old kid buys a book and they like the way it looks, the drawings, it's funny, it operates like a coffee table book for them. That's great.
"At the end of the day, I just wanted something that I like."
PIZZERIA BEDDIA
Location: 115 E. Girard Ave., Philadelphia (see map at bottom of story).
Open: Wednesday through Saturday, 5:30-10:30 p.m. Closed Sunday through Tuesday.
Phone: None.
Prices: $21 to $25 plus tax, cash only.