One of summer's joys is reaching out your hand to grab a cone of soft-serve ice cream, its icy sweet swirliness towering up to a little curl at the top.
Are you vanilla or chocolate? A combination cone? Or do you branch out to another flavor, adapted to soft-serve ice cream style?
We asked around for some of your favorites — here are seven of your selections. But we'll bet you have other suggestions, too. Share them in the comments below; maybe we can inspire a summer soft-serve tour. One perk about places that have soft-serve ice cream on the menu: They're often small places that have been part of their local communities for years.
1. House of Pizza, 2419 Willow Street Pike, Willow Street / 464-4949
Yes, they have pizza and stromboli, subs and hand-cut french fries, but House of Pizza also has soft-serve (the soft raspberry has a fan club all its own). But plan ahead with your cravings: They're closed Mondays.
2. Pretzel Hut, 2224 Furnace Hills Pike, Newmanstown / 627-4887
Just as House of Pizza has been a Willow Street-area mainstay for years, so has Pretzel Hut, just north of Brickerville and just over the county line into Lebanon. There's always vanilla and chocolate soft-serve, along with two other options that change — this week, they're teaberry and peanut butter.
Add a little candy or cookie to your soft-serve in a Pretzel Hut concoction called a Tumble, then head out to visit the collection of animals, hang at the picnic tables or head out for a walk on the Horseshoe Trail nearby.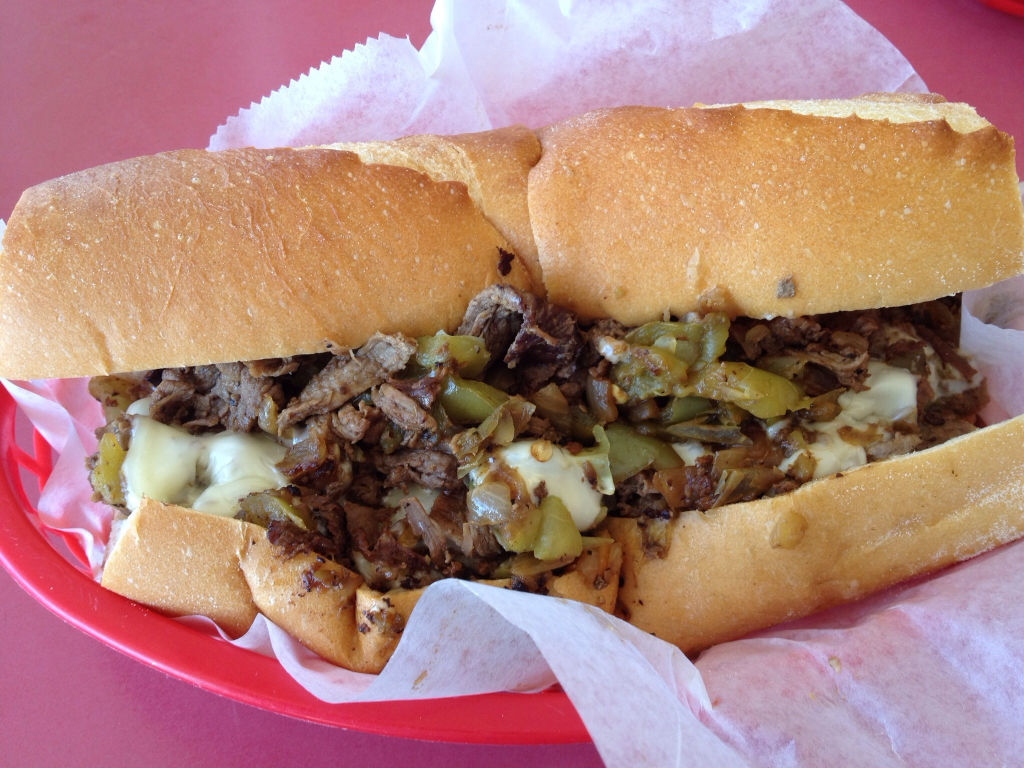 NEXT WEEK:
Cheesesteaks
Think you know where to get the best cheesesteaks in Lancaster County? Tell us! Email your suggestion to food@lnpnews.com or tweet it to Jen Kopf at @jlkopfLNP.
3. Twin Kiss, 309 S. Main St., Manheim / 665-2897
For years, this has been a go-to place in this small town — non-chain fast food at Manheim prices. Come for a burger or the great fried chicken, and do not forget the ice cream ... and how can you resist a place where the logo is, yes, an old-fashioned couple kissing?
4. Leola Freeze and Frizz, 2250 New Holland Pike, Leola / 656-4491
The inside of the Freeze and Frizz looks exactly like a place that has soft-serve on the menu should: a long, narrow space with a wall of windows on one side and a counter stretching the full length on the other, and cheerful summer-job kids behind the counter to take your order. If you need air conditioning, eat indoors. Otherwise hope for a spot at one of the many picnic tables outdoors. Grab the raspberry-vanilla swirl cone.
5. Yogurtworks Cafe, 108-I N. Reading Road, Ephrata / 721-6314
This place fits the bill for those looking for a nondairy soft-serve option. Open just a few years, it has 21 self-serve flavor choices, more than 50 toppings, with gluten-free, nondairy and no-added-sugar options in custard, frozen yogurt and creamy gelato. Just time your cravings right: They're closed on Sundays.
6. Son's, 319 W. State St., Quarryville /786-5665
1991 Miller Road, East Petersburg / 569-0009
Anyplace that has both mocha cappuccino and blue goo soft-serve flavors (plus at least seven other regulars and some extras) needs to make the list. The Quarryville location is the original, opened on South Hess Street in 2003; it moved in 2006 and the East Petersburg location opened that same year. It's all about the icy treats!
7. Hiester's Soft Serve, 37 S. Market St., Elizabethtown / 287-3126
Proving that new soft-serve joints aren't just a thing of the past, Hiester's is coming up on its first anniversary in July. You can get the usual combos like sundaes and banana splits, or splurge on the Nor'Hiester: your choice of ice cream and a topping, blended and whipped together.
Do you have another spot you love? Share in the comments below and spread the word. The summer is long, and we don't want to miss a chance to hear about another favorite!