We may already be a month into 2017, but Saturday marks the first day of the new year in Asian countries, including China.
Lunar New Year, often referred to as Chinese New Year or Spring Festival, brings with it music, dancing, pageantry and, of course, a celebration of traditional foods. The coming 12 months make up the Year of the Rooster, one of 12 animals that symbolize each year in a 12-year cycle.
Two teachers of Chinese language and culture, who are organizing Lunar New Year celebrations at their Lancaster County schools, say foods such as dumplings and whole fish are among the dishes being served at their school celebrations and in Chinese homes this weekend.
At Linden Hall
Mabel Qiu, who teaches at Linden Hall in Lititz, says the school's Chinese Culture Club will hold its celebration for students and faculty Saturday.
In the afternoon, students will play Chinese games and learn to hand-wrap 1,200 dumplings, Qiu says. Their filling includes ground pork, soy sauce, salt, sugar, cooking wine, white pepper and bok choy, Qiu says, and will be enclosed in dumpling wrappers bought at an Asian market.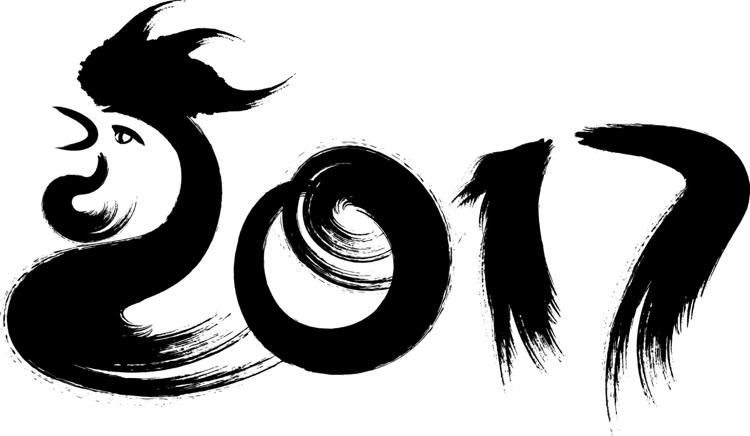 "You can stir-fry the dumplings, or steam them, or put them in boiling water," Qiu says. "We're going to steam them."
"We'll also have roasted crispy pork and Cantonese-style steamed whole fish," with the head and tail left on, she adds. Her recipe for the fish includes ginger, soy sauce, scallions, sesame oil, cooking wine and cilantro.
A bok choy, or Chinese cabbage, dish will also be served.
"I picked these dishes because they are traditional," Qiu says, and they are served in the hope of good fortune and prosperity in the new year.
The dumplings, for example, are shaped sort of like little coins, she says.
"We eat pork so you'll be strong as a pig," Qiu says with a laugh. "And the crispy pork skin turns a red color, which means you'll stay healthy. When you go outside and get sunshine on your skin, you get red."
Qiu will also teach the students how to make nian gao, a traditional Chinese New Year cake made with sweet rice flour and a lot of sugar. In China, Qiu says, people use these cakes as gifts for relatives and friends they visit during the 15-day new year celebration.
Qiu, a native of Guangzhou in southern China, says she misses a Lunar New Year snack called you jiao that she used to eat as a child. It's a sweet, deep-fried dumpling filled with flour, peanuts, coconuts and sesame seeds.
The public is invited to the free celebration of Chinese culture presented by students from 7-9:30 p.m. Saturday in the theater at the school, 212 E. Main St., Lititz.
Chinese music, readings, poetry, storytelling, dancing and a dragon parade will be followed by the lighting of sparklers outside the building, Qiu says.
At Lancaster Country Day
Catherine Haddad, chair of the foreign language department at Lancaster Country Day School, is in charge of the celebration there.
Between this week and Feb. 9, the upper, lower and middle schools will have separate assemblies at which students of Chinese language and international students present Chinese music and dance.
"For the language classes, we have all kinds of cultural activities," including Chinese paper-cutting and games, she says. "But we also have a food celebration this entire week," Haddad adds.
On Friday, sixth-graders will learn how to wrap dumplings; Friday evening, a dinner party for upper school students includes a lesson on wrapping dumplings.
"We're also going to have fish and vegetables, including green beans," Haddad says. "We'll have a tofu dish —some of our students are vegetarian — and we are also going to have spare ribs and drumsticks."
The drumsticks are baked in a sweet and spicy Chinese barbecue sauce, Haddad says. The sweet sauce, she notes, is characteristic of southern Chinese cooking.
In the southern part of the country, she adds, sweet rice balls are also served for the New Year. "They look like meatballs (in shape), but are made of rice."
In the northern part of China, where Haddad is from, fish, dumplings and spring rolls are common New Year's dishes.
The Chinese word for fish, "yu," sounds like the word for extra or surplus, Haddad says. So eating fish is thought to bring good fortune in the new year, with tilapia, catfish and carp most commonly served.
"When you serve the fish, the head should be facing the most respected, eldest person at the table," Haddad adds. "And you have to wait for the matriarch or the patriarch to take the first bite before the other people can start eating," Haddad adds.
A variety of vegetables are also usually served, including eggplant with garlic and ginger, she says. (See accompanying recipe.)
She notes the big holiday dinner is usually served on Lunar New Year's Eve — Friday this year.
In the past three decades or so, people have been getting together with friends and relatives after dinner to watch a show put on by Chinese central television that lasts until midnight.
"Around midnight, you'll have a midnight snack," Haddad says. "Peanuts and sunflower seeds are very common. So are cookies and fruit." Oranges and tangerines are commonly eaten at the New Year.
"On New Year's Day, it's customary for people to visit friends' homes, and call people up and congratulate them and wish them a happy new year," Haddad say