Well, it's that time of year again: Children are back in school, and parents are trying to decide what to pack for school lunches.
When preparing lunches that your children will be toting to school, there are two major points to focus on: 1) keeping the food safe until lunch time; and 2) choosing healthy options to help make the most out of the school day.
In regard to food safety, a common issue with packing lunches is time-temperature abuse.
We know to keep cold food cold and hot food hot, but this can be difficult when refrigeration and reheating devices aren't always available in classrooms and cafeteria settings. Food bacteria grow between the temperatures of 40 to 140 degrees when held in this range for more than two hours. Also, when conditions are ripe, bacteria can multiply every 20 minutes, meaning they can reach high numbers within a few hours.
To help limit bacteria growth, hot food should be packed in a thermos, and cold lunches should be packed in an insulated lunch box that contains a frozen ice pack.
Proteins, dairy products, fruits and vegetables (fresh, cooked or open canned), as well as pasta and rice, need to be kept cold if eating them cold.
Cold lunches should be refrigerated until children leave for school; and, while at school, lunches should be kept away from heat and out of sunlight until lunch time.
Also, it is recommended that a thermos be conditioned: Pour boiling water into the thermos, let it sit for a few minutes, then pour out the water and add the hot food.
Some foods safe to eat at room temperature can include ready-to-eat items (such as baked goods, granola bars, dried fruits); whole fruit; grains (such as breads, popcorn, nuts and seeds); and peanut butter sandwiches.
Proper preparation is vital to minimizing bacteria growth: Hands should be washed using 100-degree water for 20 seconds, and using a clean work surface with sanitary utensils is also important.
Also, the interior of lunch boxes and thermoses should be properly cleaned with soap and water on a daily basis. If packing a bagged lunch, be sure to use paper bags that have been dedicated for this purpose, and then discard them when the meal is finished.
Making lunches healthy, too
Now that food safety for packed lunches has been covered, let's focus on packing healthy lunches, too. Depending upon their age, gender and physical activity levels, children need to consume 1,200 to 3,200 calories per day.
General daily recommendations per food grouping for girls or boys are: 1-2 cups of fruits; 1½ -3 cups of vegetables; 4-6½ ounce equivalents for protein; 5-8 ounce equivalents of grains; and 2 ½-3 cups dairy. For grains, use whole grain bread on sandwiches, or send whole grain cereal or plain popcorn as a snack. Protein options could include lean lunch meats and nuts.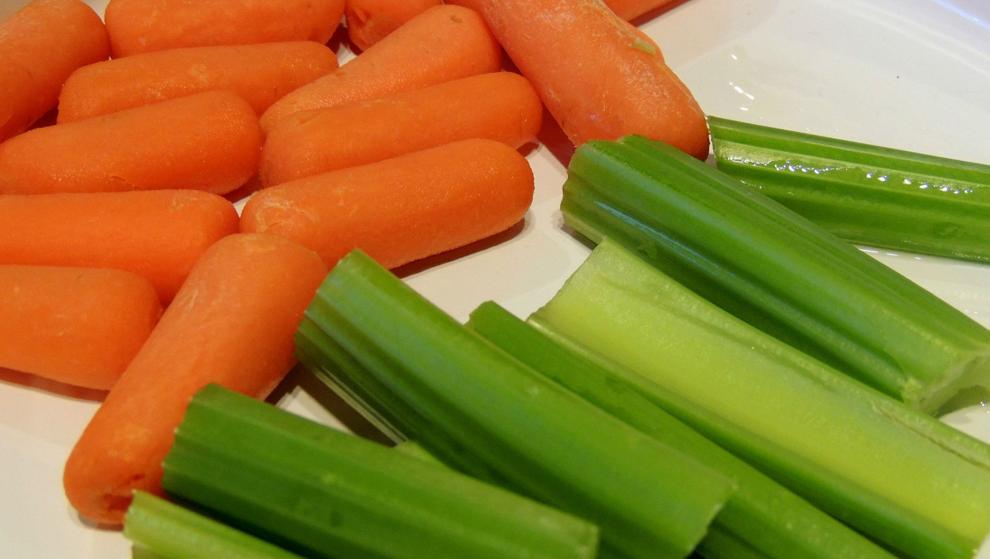 For healthy dairy options, pack low-fat yogurt or string cheese. If your child buys milk at school, discuss with them the health benefits of drinking low-fat milk options versus the other beverage choices being offered.
If you pack your child's beverages for school, sending water or 100 percent fruit juice in an insulated container are also good options.
To incorporate fruits and vegetables into packed lunches, options could be: fruit cups in 100 percent juice; pureed fruit pouches; or fresh fruits and vegetables, either cut or whole.
Dried fruit and veggies — such as carrot, zucchini or summer squash slices — also make good snacks with a unique potato chip-like texture. Create a nutritious snack by mixing up some homemade trail mix using nuts (protein), popcorn and whole grain cereal (whole grains) and dried fruit pieces (fruit).
Or, with your child's help and input, try something that's extra fun: Use a variety of fruits to make homemade "fruit leather" in your oven or food dehydrator.
Stacy Reed is an educator with Penn State Extension in Lancaster, specializing in food safety and nutrition.