The menu at Upohar changes with the cooks in the kitchen.
The restaurant at 241 W. Roseville Road strives to create jobs for displaced people, doing so by serving food from around the world.
Its menu is filled with the chefs' family recipes and those collected from restaurant owner Srirupa Dasgupta's world travels.
The food is a bit different, so Dasgupta has a plan to test just how adventurous her Lancaster customers are.
"So far, the strategy has been use known ingredients to make something unusual, so it's not like a huge leap," she said.
This year, with the help from a local gardener, she has branched out.
Using specialty vegetables not easily found locally — okra and long beans — the restaurant served two new dishes: kootu, an Indian stew; and curried okra with mango powder, from Nepal.
The dishes introduced new flavors and support a local grower, giving him the chance to learn how new produce will grow in the area and whether there's a wider market for it here.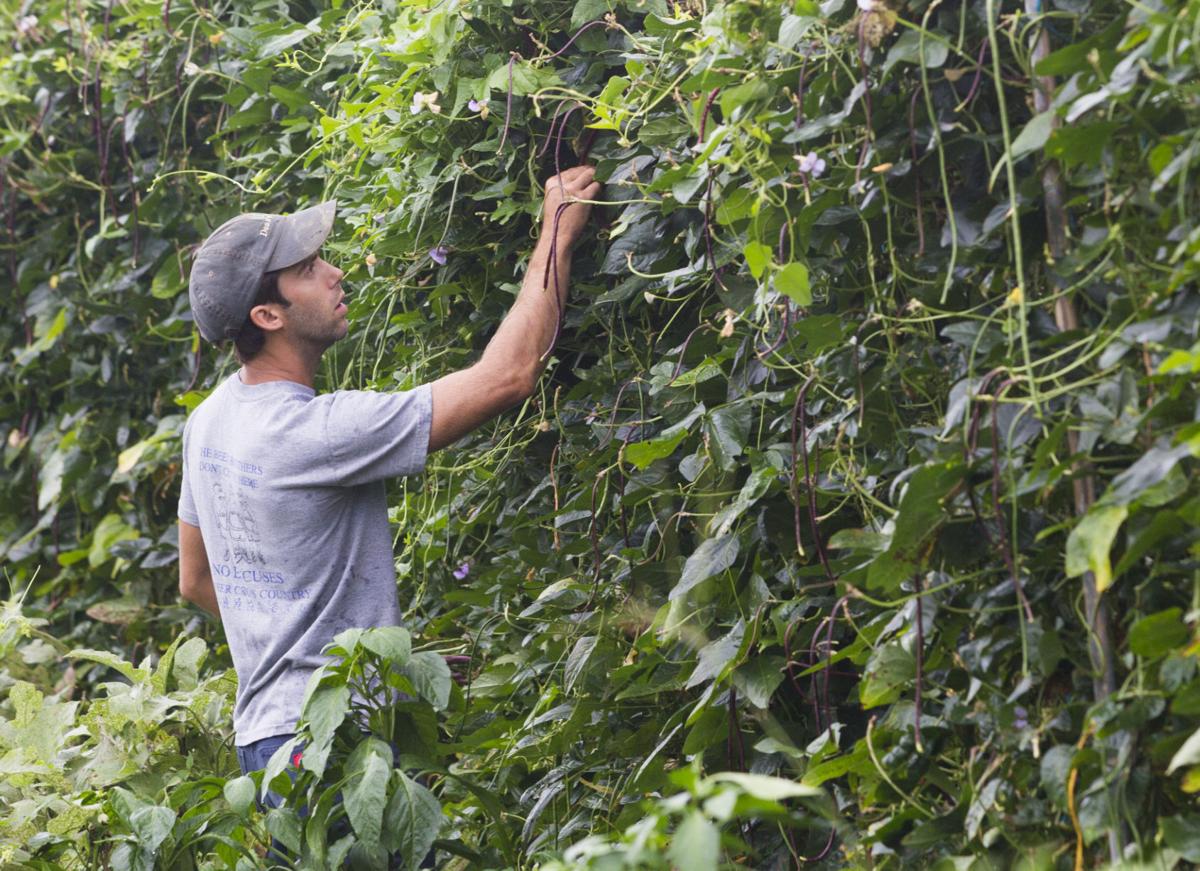 Finding a niche
Daniel Yoder's passion is growing vegetables. He loves being outside, working with his hands and learning something new.
He studied biology at Millersville and has worked on field crews at several local farms. For the past two years, he's also had a corner of Linden Dale Farm in Ronks to grow whatever he wants.
The garden's a hobby for Yoder, 26, but he would like to sell his produce to local restaurants and markets.
Last year, he focused on edamame (soybeans), but also grew other vegetables not easy to find locally, including long beans and okra, which Upohar uses.
"I thought it was a niche I could really fill," Yoder said. "I did have a lot of interest, but not repeat buyers."
This year, he looked at trendy veggies and local menus, keeping in mind the local climate and growing conditions before planting. He cut back on the edamame and added sesame, popcorn and popping sorghum, a seed that pops like popcorn.
He likes the feedback he gets from a chef who features his vegetables in a special dish — and the fact that people connect over food.
Besides learning about horticultural matters, Yoder has also had a lesson in markets. He has had to understand demand, figure out a profit margin, and build relationships with buyers.
"It seems like the more I look into it, the more there is (to learn)," he said.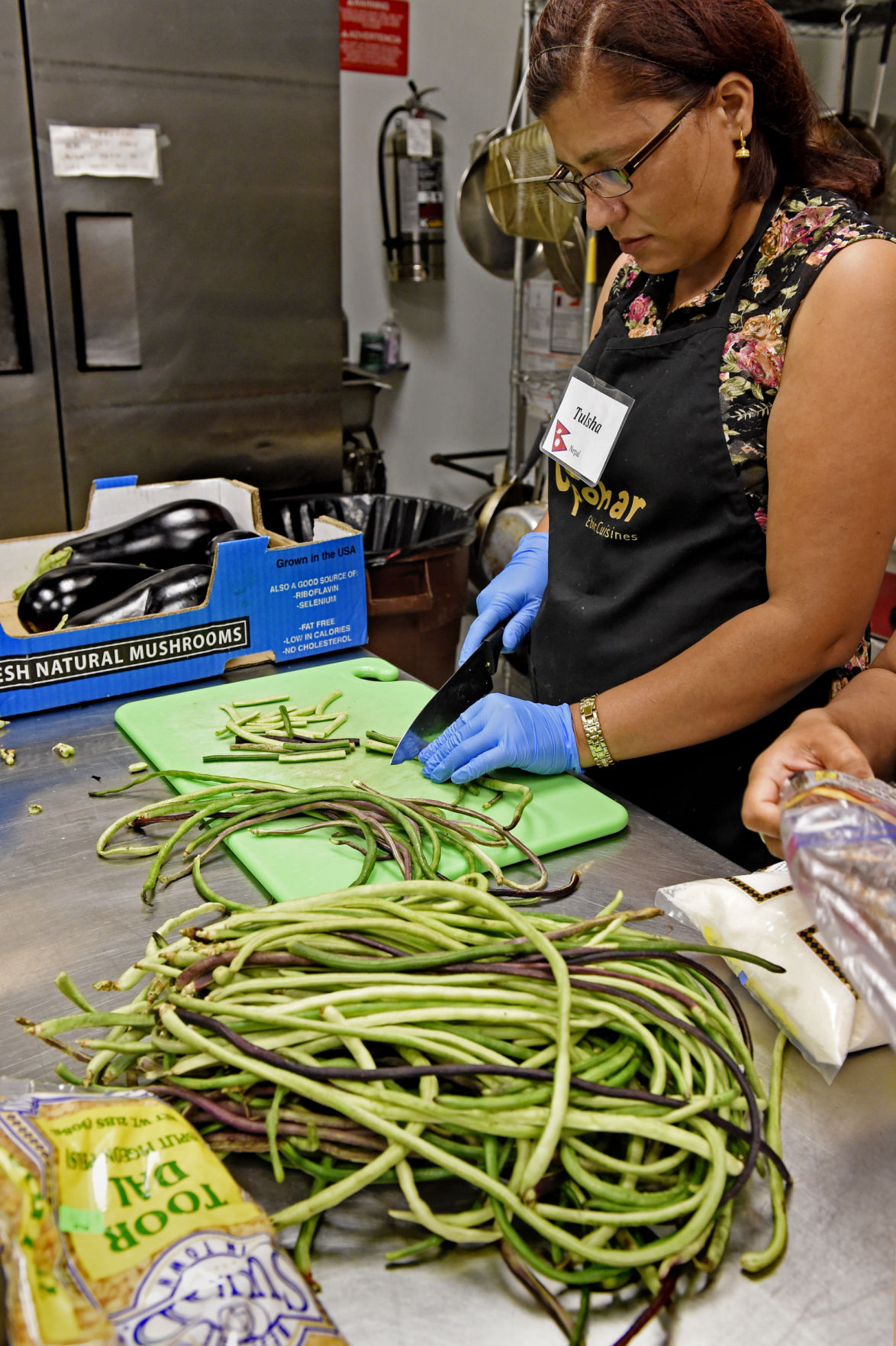 Keeping it local
Upohar's menu these days features food from central Africa and Nepal, reflecting the cooks' backgrounds.
Dasgupta came up with the idea for the restaurant when brainstorming about a business that didn't require employees to speak English.
"You can cook your own food, the recipes that you know already, and so we can take language as much out of the equation as possible," she said. "And we'll provide the infrastructure, the facilities, the marketing and the whatnot."
Dasgupta buys most of her produce from Kegel's Produce in Lancaster. In the summer, she also makes purchases from farm stands in the area.
"We like to use local produce when it's in season. (The fruits and vegetables) taste better, they're fresher," Dasgupta said
"We are very, very micro, as in the whole concept of community development. So if we can do business with other local businesses, then it benefits us all," she said. "That's why we chose Kegel's as our food supplier. Then if you can go to a local farm and support them during the season, why not?"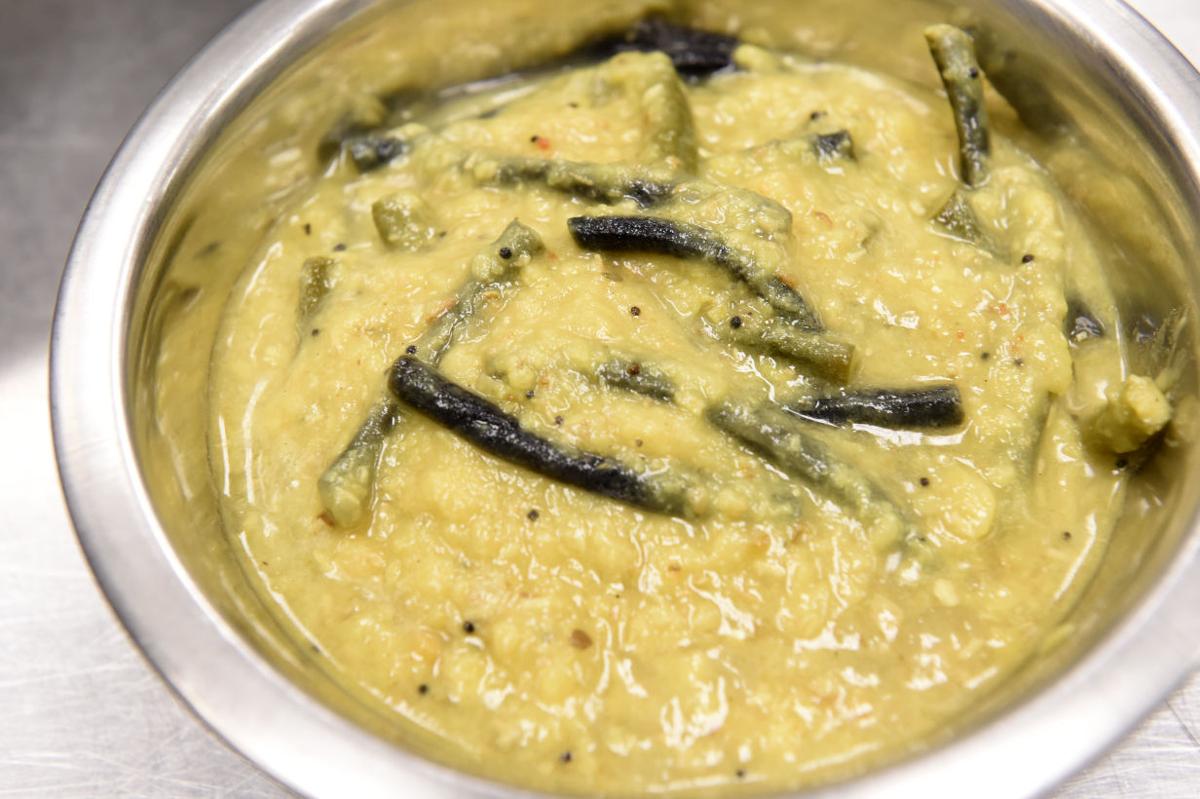 Next, cassava leaves?
Using Yoder's long beans, Dasgupta made the kootu (pictured left), her own recipe. It's a thick, stewlike south Indian dish with long beans and yellow split peas, coconut and a lot of spices, traditionally served on rice.
Usually Upohar serves kootu with green beans, which are widely available. The long beans were a nice change, Dasgupta said.
"Green beans are softer and more tender," she said. "The long beans are more toothy. They hold their shape, even after cooking."
Tulsha Chauwan, a Upohar chef, server and hostess from Bhutan, shared her recipe for curried okra with mango powder. Yoder grew the okra.
Both dishes were served a few weeks ago for Saturday night dinner.
"People really liked it," Dasgupta said. "Those who liked spicy food really liked it. I took some home to my husband, and he loved it."
She's still on the hunt for cassava leaves and red black-eyed peas.