Hot days call for cold treats. We've made our fair share of ice cream runs this summer (major thanks to Penny's and the Lancaster Sweet Shoppe), and frequently walk the mile or so downtown for a fun family outing. Of course, the resulting exercise too often justifies a double dip!
In an attempt to make these excursions an occasional indulgence instead of a routine occurrence, I often create at-home alternatives that are cool, creamy and a little more virtuous.
A quick glance at the following ingredient list may not immediately conjure up thoughts of decadence. But when protein-packed peanut butter and yogurt are blended with vitamin-rich bananas (for the most natural sweetness, they should be riper than you'd usually eat) and a drizzle of honey, they form an ideal base for seriously satisfying popsicles.
In the name of experimentation, I recently swapped the peanut butter with chocolate hazelnut spread, and the results were quite good. (I used a spread made by Justin's, which is an all-natural, less sweet alternative to Nutella.)
I haven't made these popsicles with almond butter, but I'm certain it would work. The flavor would simply be different. For those with nut allergies, the same would hold true for sunflower seed butter.
Depending on the size of the mold used, the yield will likely be between six and eight popsicles.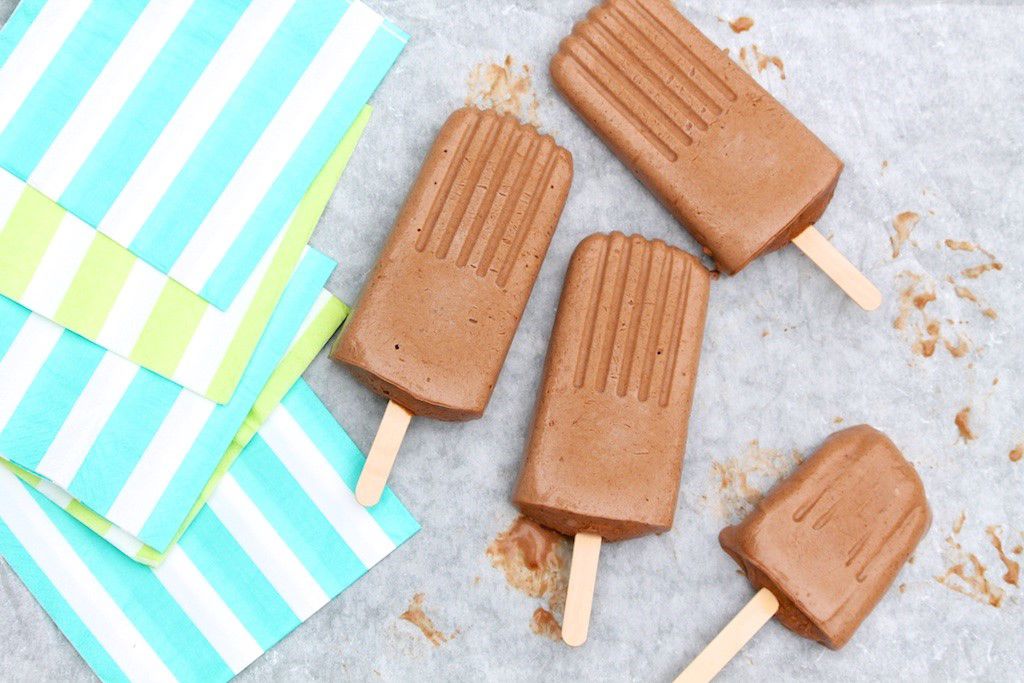 I often end up with fewer, since a few members of my household think the blended concoction qualifies as a smoothie.
Frozen or not, the mixture comprises of ingredients that are completely acceptable any time of day.
So even though this treat is intended to be served on a stick, it wouldn't hurt to try it as a smoothie. In that case, I recommend starting with frozen bananas for a thicker consistency, and figure on four servings.
Or consider a real curveball and start a steamy day with a popsicle. What child wouldn't be delighted — and somewhat surprised — by a popsicle for breakfast?
Have questions or comments about Ann Fulton's column? Check out her blog at fountainavenuekitchen.com or at facebook.com/thefountainavenuekitchen. She also welcomes email at ann@fountainavenuekitchen.com.