We all, says chef Jason Hampton, "know people that are in dire situations," often because of mounting medical bills.
And the second Lancaster County Field of Hope Benefit Dinner aims to lighten that burden for a trio of local residents.
Hampton grew up at his parents' Tucquan Vineyard in Holtwood — "so I was kind of in the (food) business already" — and graduated from Johnson & Wales University's culinary school before embarking on a career in restaurant, corporate and institutional kitchens. He's now executive chef for Juniper Village, a senior personal care community in Mount Joy.
It's that experience cooking for large groups, combined with operating personal chef catering company In a Pinch, that will come into play at Field of Hope.
"The whole idea of (the dinner) being held out in the field, and (guests sharing) one table, and based in Lancaster and it's for Lancaster, that warmth and family kind of feel ... it all kind of just works for me," Hampton says.
What drew you to becoming a chef?
I don't know ... I just like making people happy. I'm blessed, I feel, with a knack for making food tasty for people; I don't get too involved with, I don't know how to put it, very extreme dishes. It's still that Lancaster sense, you know, of keep it simple but have it very well done.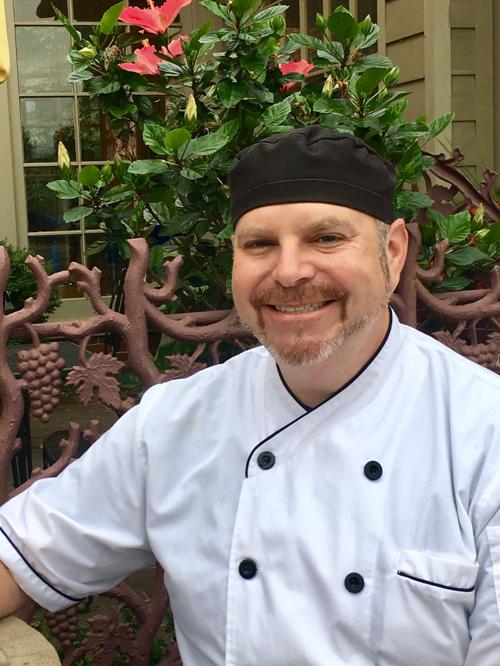 Where do you find your inspiration?
From all the culinary (options) around Lancaster, and following people on Instagram all over the world, seeing what the different food trends are. And really, I feel at home when I'm in the kitchen. It's not really a bother — something's wrong if I'm not standing for at least 14 hours a day!
And I've enjoyed 10 years of cooking for senior citizens, they're very tough! (laughs) I've heard chicken potpie done so many different ways, so it's challenging on that end. But it all lends itself to why I like to do it. I like serving people, I like making sure people are taken care of.
How do you make the most of what Lancaster County has to offer for this event?
I'll be able to work with local farmers and see how that (connection) works, having the produce grown for us.
I've gone to Root's and the local farmers markets, but to actually have a farmer say, hey, I'll (grow for) you, (is new). (It's due to a connection organizer Carol Heth's family has with Culton Organics') Tom Culton, he'll provide the produce.
There will be a kale-based salad, so he just planted all the kale for it, and then a lot of other parts of the menu will be from what he has growing already: potatoes and beets and things like that.
Is it more nerve-wracking to be in charge of an expensive event like this?
We have to look at it as, we're dividing that ticket: at $150, giving $50 to each family. So that's a little easier to take in.
But, yeah, people will want to put on a nice, elegant affair, fresh food ... so, yeah, it raises the stakes a little.
What prep does it take to get ready for an event like this?
I have my own professional kitchen in a 21-foot trailer, specifically for catering. So I have enough refrigeration that I can prep up to 150 people. So it's a lot of staging ... and generally I'll prep in the evenings when I'm done with work.
We've been planning (for the Sept. 16 dinner) since last year's event. A lot of note taking and planning how we're going to execute a hot meal, and traveling, and the waitstaff ... we meet probably once a month to review everything and see where we're at.
What inspires you when you're organizing a menu? What will this year's Field of Hope dinner feature?
We're still working on the appetizers; that will be fresh produce. (At this point), there's going to be a chilled soup "shooter," some variation of gazpacho or a roasted beet soup. Salad will be a kale-based salad with candied cashews and light vinaigrette. (The main dish) will be a honey-balsamic pork roast, fingerling potatoes and maybe Chioggia beets (an heirloom variety originally from northern Italy). Dessert is a bread pudding with like an Irish cream whiskey sauce.
Would Field of Hope ever expand its operations?
We want this (event) to travel around Lancaster County, so we're looking at other host farms for the upcoming year. And maybe (we could) make it into (an event that's held) not just once a year, but travel to different farms helping as many people out as we can.