We all love our area's farms, but it takes a visit to the Off the Beaten Path Nursery on Rohrerstown Road to realize just how fertile Lancaster County really is. Here, on a suburban plot, thrive orchards of figs and all sorts of exotic edibles from around the world.
The lush plot is the pride and joy of Bill Lauris, a chemistry teacher at Veritas Academy, who has made it his mission to educate and challenge people to start growing unique fruits.
"People have no idea that we can grow such fruits as figs, paw-paws, pomegranates, persimmon and jujube right here in Lancaster," Lauris says. "But it's incredibly fun and rewarding. So much more fun than the apples, pears, strawberries and such that we consider local crops."
In fact, Lauris started his gardening life growing precisely those common crops, but he says they didn't work for him.
"I really got tired of the diseases that came with them," he says. "There always seemed to be some issue. So I began growing exotics, and the only one that didn't make it through the winter was the fig. Now I was challenged. Then I heard about Bass Samaan, the fig guru, who lives in Bethlehem, Pennsylvania. He became my mentor in my quest for fig knowledge and sources."
Samaan brought fig trees from his native Lebanon to the Bethlehem area, seeking to preserve both his childhood memories and the fig trees brought by other immigrants from their native countries. His enthusiasm was contagious, and soon Lauris was tending his own fig nursery with stock acquired from Samaan.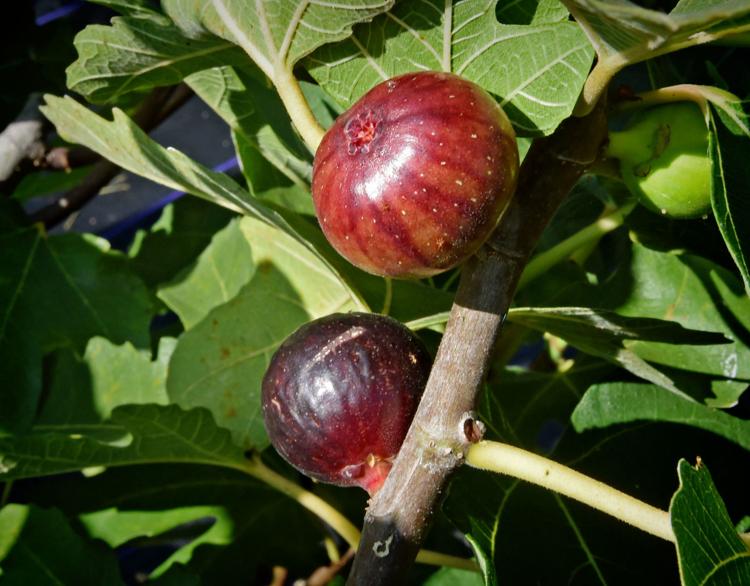 The fig orchard
Lauris currently grows over 200 varieties of figs from 18 different countries. And if you thought fig trees are delicate, think again. They needn't be nurtured in pots and brought inside in winter. On the contrary, they grow directly in the ground, are remarkably pest-free, and most tolerate Lancaster winters well, he says. Most figs can survive in 15 to 20 degrees, and some handle 5 to 10 degrees with no problem. Florea, a Serbian fig, survives below zero degrees because of high wood density and concentration of nutrients.
Some cold-hardy varieties are: MaCool from Syria, Lemon from Italy, Ronde de Bordeaux from France, Sal's and Chicago Hardy, both from Sicily, and Vasilija Sika from Greece.
One thing is the same for all figs, though. The fruit is delicious, Lauris says, and you soon realize that there is a lot more to it than those popular cookies. Like fine wines, the fruit may have undertones, such as honey, raspberry and even a little nuttiness.
Lauris sells figs to Lancaster's trendy restaurants, and they are also for sale at Lemon Street Market. Home gardeners, who want to grow their own fig trees, can take one home for the same price they would pay for an apple tree at a local nursery.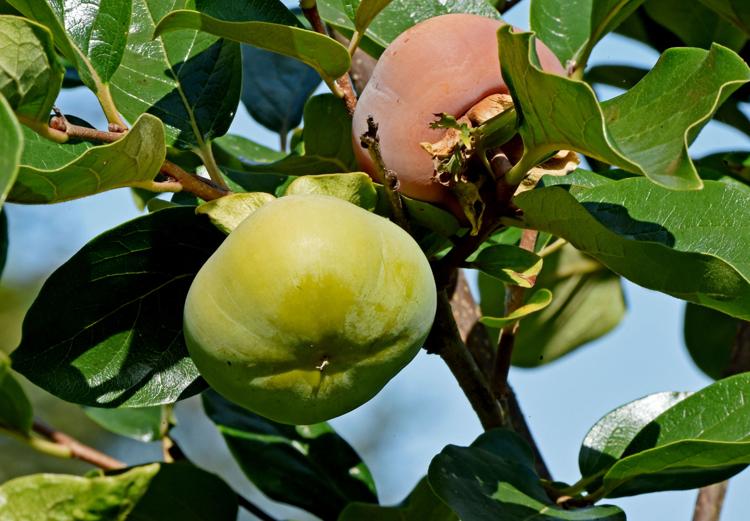 Exotic edibles
Having conquered figs, Lauris is now just as enthusiastic about exotic edibles.
"My focus is now unique edibles of all kinds," Lauris says. "A lot are suitable for growing in the ground in our climate. I grow persimmon, paw paw, bush cherry, Sichuan pepper, yacon, peanut, prickly pear, jujube, medlar, cranberry, lingonberry, Asian pear, currant, jostaberry, gooseberry, hardy kiwi, hops haskap, juneberry, seaberry, elderberry, etc. I have also had success with tropicals like turmeric, ginger, galangal and dragon fruit, but they do need winter care, so home gardeners need to consider their amount of commitment."
He acknowledges being especially excited about his paw paw, medlar and jujube trees at this time. He says his paw paw trees were grown from seed harvested along the Susquehanna River.
"This is the largest paw paw patch in the U.S. north of the 39th parallel," Lauris says. "I love this tree. It's hardy and can be planted in the ground, and its large mango-shaped fruit has a lovely vanilla custard flavor."
He considers medlar a delightful hidden gem, once popular in medieval Europe. Both Shakespeare and Chaucer mentioned it.
"The medlar is a pretty tree, looking very much like a rose," Lauris says. "The fruit is delicious, and the tree is easy to grow and pest-free."
If you like apples, Lauris thinks you might well consider jujube trees.
"Their fruit tastes much like a honey-flavored apple," he says. "But they don't suffer from the pest problems of most apple trees. They can tolerate any type of soil, but they do need a full day of sun."
Right now Off the Beaten Path Nursery is at its luscious peak.
For more information, visit the nursery at 24 Rohrerstown Road. Or check out the website, offthebeatenpathnursery.com, to explore the possibilities of a tropical backyard.