Do you believe in miracles?
Michael O'Neill does. A self-described skeptic with an engineering degree from Stanford University, he has researched and documented miracles.
On Thursday at 7 p.m., O'Neill will discuss the 100th anniversary of the Marian apparition in Fatima, Portugal, at St. Leo the Great Catholic Church, 2427 Marietta Ave.
A Marian apparition is a reported supernatural appearance by the Virgin Mary. Our Lady of Fatima was the Marian apparition of  Mary,  who is said to have appeared six times over several months in 1917 to three shepherd children — Lucia Santos and her cousins, Francisco and Jacinto Marto, in Portugal. They described the image as "more brilliant than the sun," and said she told them to pray the Rosary every day and that she would reappear on the 13th day of each month through October, when she would tell them who she was.
In anticipation of an apparition on Oct. 13, 1917, an estimated 70,000 people gathered at Cova da Iria, where the three children had seen the apparition. In what became known as the Miracle of the Sun, the children said they saw a series of visions, including that of Jesus, while others said they saw the sun zigzag toward Earth and back across the heavens. On that date, she is said to have called upon people to reform their lives and to build a chapel in her honor. The Basilica of Our Lady of Fatima now stands on that site.

The Catholic Church does not list miracles as such. Instead, it lists those events that have been scientifically investigated and still cannot be explained as "worthy of belief."
O'Neill is a member of the Mariological Society of America. He is the creator of the website MiracleHunter.com, and has been featured on EWTN News, SiriusXM's Catholic Channel and in National Geographic magazine's December 2015 cover story about the Virgin Mary. He also hosts EWTN's documentary series "They Might Be Saints."
What attracted you to the supernatural?
I'd say the thing that is most related to this is I took an archaeology class. The professor said "Write your final paper on an artifact that had an influence on world history." I chose the icon of Our Lady of Guadalupe that Juan Diego, in 1531, discovered this image of Mary appearing on his cloak. It exists even today almost 500 years later and science cannot figure how the image got there. It's not animal, not mineral, not vegetable. There's no knowledge of how that image came to appear. In going through the research on that, there are things that are said to be inexplicable, there are things that the Catholic Church says are worthy of belief. So I said some day when I grow up, I'm going to study miracles and it only took a few months to grow up and I started miraclehunter.com."
What has surprised you about your work?
I started this research on miracles because it was interesting for my own faith.  In the process of doing that, I not only discovered that it was something I was interested in but that Catholics, Christians and others were interested in. Christians all believe in the incarnation of Christ and the resurrection (which) are the two pivotal miracles in the history of believers.  But everybody I tell "I'm doing this strange thing looking at miracles," everybody says "keep going, this is amazing."  This thing that was a hobby everybody's interested in.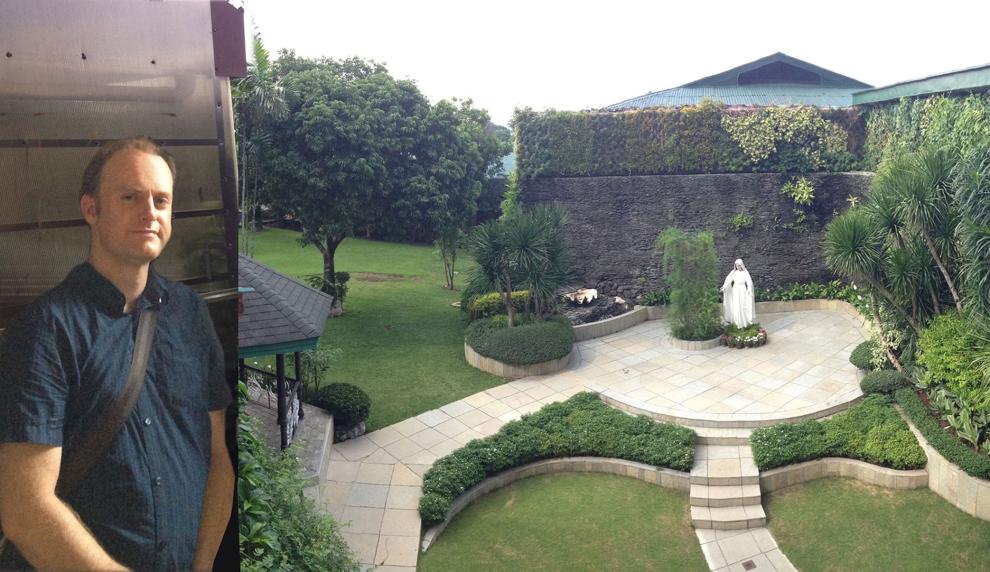 You have an engineering degree. Does that complicate or enhance your research?
A little bit of both. Chasing after miracles is not something they even encourage you to take a class in. It gives a little bit of credibility to what I do because I'm more of a skeptic when it comes to miracles. Even people who don't believe in miracles have to have an answer. But when something truly is a miracle and is validated, then it's something worth celebrating. When you go to my Miraclehunter.com website, I document all the miracles that have been documented throughout history.
How do you answer skeptics?
I'm a bit of a skeptic myself so that tends to put people at ease that I'm not out there to believe in anything that comes my way. I get so many emails  where people are reporting their own miracle stories and I love those stories, but many of them are not able to be validated. I take it seriously. I follow what the church says about these things and they have a very strict, investigative process. The secret is that the Catholic Church doesn't want to approve any miracles. So, whenever they find something  that they say is a miracle, you can rest assured they go through a strict scientific process to rule them out.
What makes the apparition at Fatima so special or unique?
The apparitions are so unique because they have the full set of things that the church looks at. You have canonized saints, you have every pope since the times of those visions being in support of it. You have a basilica being built.  ...   Even Pope Francis, as soon as he became pope, one of the very first acts that he did was he consecrated his entire papacy to Our Lady of Fatima. There have been some great miracles that have been associated with this. You have the Miracle of the Sun (in which the sun is said to zig-zagged across the heavens),  which ended Oct. 13, 1917,  that was seen by 70,000 witnesses. You have things like the predictions and prophecies that have come true. You have these three chidren who were so young, it makes it all the more believable. They had no reason to make this up ... and the things they said came true.
What are some of those predictions?
During the apparitions, the Virgin Mary was said to say Lucia, the oldest, would live to old age but the two younger children would die shortly (they died in the flu pandemic that began in 1918.) The prediction of the Second World War. In these visions, they talked about this war (World War I) would come to an end but a greater war would follow.  They talked about the rise of Russia, which people at that time laughed at. And one of the interesting things was ... a final secret was of a bishop in white being shot amidst a crowd. And on May 13, 1981, which is the Feast of Our Lady of Fatima, Pope John Paul II went through an assassination attempt by Ahmet Ali Agca, from Turkey. The bishop in white was shot in a crowd and that launched him on the path to becoming the Fatima pope. You ask: How on earth did these three children receive a secret that came true in such vivid detail?
What does Our Lady of Fatima mean to the church?
I was there on May 13 of this year with a pilgrimage group that was with EWTN. You could  see the devotion to the Virgin Mary and you could see how important this was. You could be in that crowd of a million people with Pope Francis and feel tangibly that devotion.
The message of Fatima is so simple.  It is that each and every one of us should convert — draw closer to Jesus Christ as a result. We're really all called to look at our own lives and change our ways. And that's something each and every one of us, no matter what your faith, really needs to hear.