People's understanding of what is actually happening in the Middle East can get skewed by various parties pushing their own interests.
And given reports of violence and in and around Jerusalem, the West Bank and Gaza, it's easy to become jaded about a two-state solution benefiting Israelis and Palestinians.
But those who live and have lived there paint a far different picture — one of tolerance and genuine respect among Jews, Muslims and Christians — and one of possible solutions.
On Sunday, Feb. 18, two Middle Easterners — Rabbi Daniel Roth, director of the Pardes Center for Judaism and Conflict Resolution in Jerusalem, and Aziz Abu Sarah, a Muslim speaker and peace builder — will join the Rev. Mae Elise Cannon, executive director of Churches for Middle East Peace, in a discussion titled "Pilgrimage to Peace" at Holy Trinity Lutheran Church's Fondersmith Auditorium.
The local session is the first stop on a national tour sponsored by Churches for Middle East Peace, a coalition of 27 national church denominations and organizations that works to encourage U.S. government policies aimed at promoting a just and lasting resolution to the Israeli-Palestinian conflict. From Lancaster, the speakers will travel to Los Angeles, San Francisco and Seattle before returning to Washington, D.C.
Diverse voices
Mary Ann Johnson, of Manheim Township,  has seen the hope and the despair of those who live in Israel and the Palestinian territories.  
Prior to coming to Lancaster where her late husband, the Rev. David L. Johnson, served as pastor at Holy Trinity Lutheran Church, they lived in Israel from 1989 to 1998. David served on the board for Churches for Middle East Peace and was the Lutheran World Federation representative at Augusta Victoria Hospital — the only cancer treatment hospital for Palestinian refugees on the West Bank.
Now a leader in the Middle East Interest Group of the Lancaster Interchurch Peace Witness, she said that Roth, Abu Sarah and Cannon present "diverse voices ... about what's actually happening on the ground."
They will discuss what can be done in terms of human rights, peace and  justice and nonviolent solutions.
The Middle East Interest Group  in Lancaster has served as a valuable place for people who have lived in the Middle East "and understand the complexities and who hope for human rights, equality and justice for all sides," she explained.
During her time in Israel, Johnson was music director at the Anglican   International School in West Jerusalem that served Palestinians, Israelis and the children of U.N. Consulates from 30 different countries.  
She said the experience of working with refugees and across multicultural lines was exhilarating.
"You don't live in a place like that for nine years and not leave part of yourself there," she said. "And feel a lot of heartache for what it should be but just can't quite seem to achieve."
Building bonds
John Krill, of Lititz, a member of the Middle East Interest Group,  said the goal is to build trust and to work for peace and justice "for Israelis and Palestinians equally."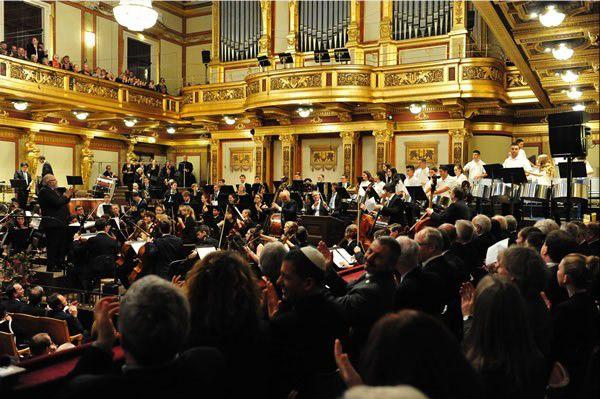 Prior to moving to Lancaster, Krill was a member of a similar group in Delaware that helped create a steel drum band composed of Jewish, Muslim and Christian youths from Israel.
The effort forged ties between people of different faiths who previously had never spoken to one another.
"It was exciting," Krill said. "The families became friends."
He said the steel drum band, which has performed  throughout the world, including in the United States, is an example of what people in this country can do to promote peace in the Middle East.
Johnson believes U.S. involvement in the Middle East peace process has, "in some ways, drug the process out."
"I reflect on what might have been if there had been a U.N. possibility or a European possibility," she said.
She cited the Boycott, Divestment,  Sanctions movement as an example of the different solutions that have been proposed. The BDS movement is a Palestinian-led movement for freedom and equality that is unpopular in this country.
Yet, she noted, it was just nominated for a Nobel Prize by Norway.
"It shows the divergence of opinion in the global arena for this issue."
She added that the Trump administration's decision to move the U.S. Embassy to Jerusalem has   complicated  peace issues.
"All three faiths — Muslims, Jews and Christians — hold Jerusalem in such a special place. It doesn't further any sort of broad understanding."
The session on Feb. 18 will include 15-minute discussions by the speakers and a question-and-answer session. It is free and open to the public.