For a long time, there has been an invisible wall between the Sunday meeting in the sanctuary and the recovery meeting in the congregational basement. But people of faith, including clergy, have an important role to play in helping those struggling — and their families — to find the help they desperately need to combat the epidemic.
If you attend worship services somewhere, it's likely that you have met someone struggling with an addiction to pain pills or heroin — whether you know it or not.
Last year, approximately 72,000 people died from drug overdoses, a disturbing spike of almost 10 percent from the prior year, estimates the Center for Disease Control. Almost 49,000 of these deaths were due to opioids and a spike in the use of fentanyl, a synthetic opioid.
Tragic as these numbers are, that's only the tip of the iceberg.
Researchers for the 2016 National Survey on Drug Use and Health found that approximately 11.8 million people 12 or older abused opioids the previous year. The largest cohort (7.3 percent of that age group) was young adults ages 18 to 25. During that year, 692,000 adults 18 or older received treatment for the misuse of prescription pain relievers, and 636,000 adults received treatment for heroin use.
Faith-based help
Shannon Royce directs the government's Department of Health and Human Services' Center for Faith and Opportunity Initiatives. I spoke to her by phone as she was navigating New Jersey roundabouts on her way to a gathering of faith leaders trying to find ways to address the crisis.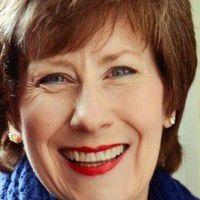 The role of the "entire spectrum" of the faith community in addressing the opioid crisis "is essential," she says. "If you look at the underpinnings of the crisis, it's a crisis of hope. People are trying to find hope, and who offers more hope than the faith community?"
There are signs that this is happening in communities around the country as churches and other worship centers figure out ways to be more welcoming to addicts and their families.
Her office has created an extensive, highly practical online guide, divided into seven sections, that outlines ways in which congregations and providers can be useful fighting the toll addiction is taking both on victims and on families. They include early intervention/prevention programs, emergency responses (including learning how to administer naloxone) and forging collaboration with outside agencies like schools, drug courts and treatment professionals.
The former chief of staff at the Family Research Council, Royce, who has Capitol Hill experience, has also worked for the Ethics & Religious Liberty Commission of the Southern Baptists. Her background undoubtedly gives her added credibility in the world of conservative faith-based nonprofits — groups that are part of a broader spectrum engaged in offering treatment for addicts.
A role to play
But people of all faith backgrounds can play a part in bridging the gap between despair and hope, she notes.
"The interesting thing is you would find in the faith community people working across the entire spectrum," she said. "Faith-based providers provide treatment and recovery services. Some are engaged in medication-assisted treatment and some use an abstinence-based program. Congregations are also involved, providing surrounding service and creating a stigma-free environment where if you are struggling, it's safe to speak to your clergy about your need."
Royce is particularly eager to highlight the work of faith-based providers like the Salvation Army and Teen Challenge. There's a tendency, she says, to leave these programs out of the conversation when talking about the faith community and recovery efforts.
One big step members of faith groups can take is simply talking about addiction, thus breaking the code of silence that often surrounds problems that aren't considered suitable for honest conversation in places of worship.
"The fear of stigma is very real," says Royce. "As people come out and share their journey, others will see it's really happening to many others. We'll see a slow reduction in stigma (but) it doesn't happen overnight."
She's got one easy-to-implement idea for congregations trying to figure out how to jump in — ask your clergy or worship leader to include addiction in public prayers.
 "People will say wow, I didn't know you knew. I'm really struggling. In the faith community it's important to help people understand that everyone struggles with something. We are at the early end of that, but we are making progress and deliberately speaking into that space."
You may be the parent of someone desperate to escape the grip of pain pills and heroin. Or the child. Or a sibling.
Perhaps you are an anguished friend. Maybe you are reading this and wondering how you can cope with a habit that has stolen your beautiful life, your hope and your job.
If you haven't challenged your faith leader to fling open the doors of your congregation to those who need it the most, take a moment now and ask yourself: Why not?