The first song in "Pippin," which opened Thursday at Ephrata Performing Arts Center, promises plenty of magic, and this production delivers.
Saucy, seductive and a wee bit salacious, this "Pippin" knows how to have fun. A sign above the stage calls it "historic burlesque," which works well with what is clearly a 1970s approach and includes breaking the fourth wall, talking directly to the audience and having actors who miss cues — on purpose, of course.
Director Ed Fernandez makes it look easy — maybe the highest compliment you can give a director.
It isn't easy, of course.
The show features clever, dazzling choreography by Kristin Pontz. Harking back to the original choreography of Bob Fosse, Pontz makes it her own as only she can. And her cast of dancers handles the challenges quite well. Sometimes, there is so much going on, it's hard to know where to look.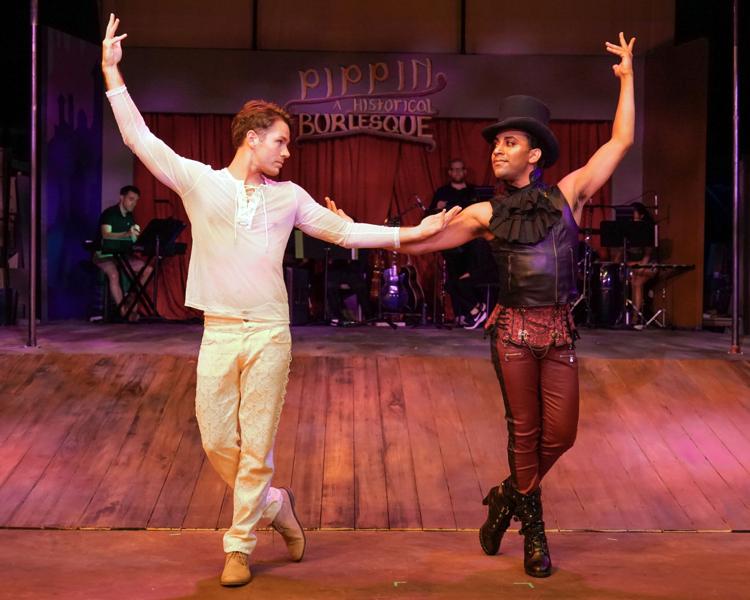 The cast is excellent, particularly Michael Roman as the Leading Player and Jeremy Hammer as Pippin. The contrast between Roman's sly and knowing cynicism and Hammmer's naive innocence is a big part of the charm of this coming-of-age story.
Roman dresses in an androgynous, corseted outfit (the man does not have an ounce of fat on his body), complete with high-heeled boots. Pippin is dressed in loose-fitting white pants and shirt. Their chemistry fuels the show.
Pippin is the son of Charlemagne (a funny Kevin Lambert, whose comic timing is excellent), who united most of Europe in the 800s and rules with an iron fist. There are Visigoths to fight, after all.
Pippin has finished college and is looking for his life to be extraordinary.
As he sings in one of composer Stephen Schwartz's catchy tunes, he needs to find his "Corner of the Sky."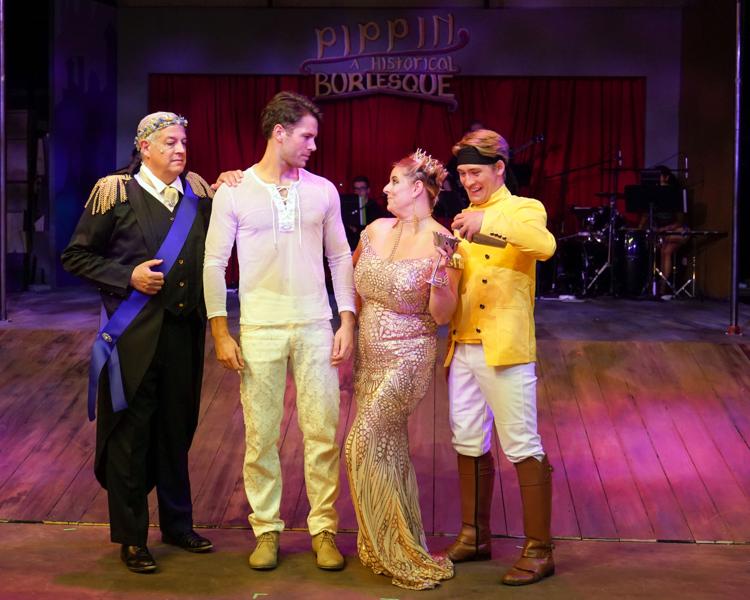 Pippin's story is told by a troupe of actors who find a new Pippin every night to play the role. The Leading Player is in total control, promising the audience a finale they will remember for the rest of their lives.
He leads Pippin through different experiences, including being a soldier at war, discovering sex, running a country and then domesticity.
Each time, Pippin feels empty, still looking for the extraordinary.
"Pippin" is very much a product of its time. The number "Glory" is clearly a reference to Vietnam and the pointless devastation of war. It's quite powerful.
Highlights in the excellent cast include Clare Daher as Berthe, Pippin's grandmother, who tells her grandson to quit worrying and enjoy what life has to offer. Her song "No Time At All" is a joy to behold. And funny, too.
Elizabeth Checchia is a wonderfully nasty Fastrada, Charlemagne's wife and Pippin's stepmother. She plots for her son, Lewis (a wonderfully not-so-bright Jordan Eck) to steal the throne from Pippin.
Jordyn McCrady is Catherine, the widow who may have won Pippin's heart, at least for a moment. She's got a lovely voice and, like everyone in the cast, knows how to mine laughs from the material. She also finds the poignancy in Catherine.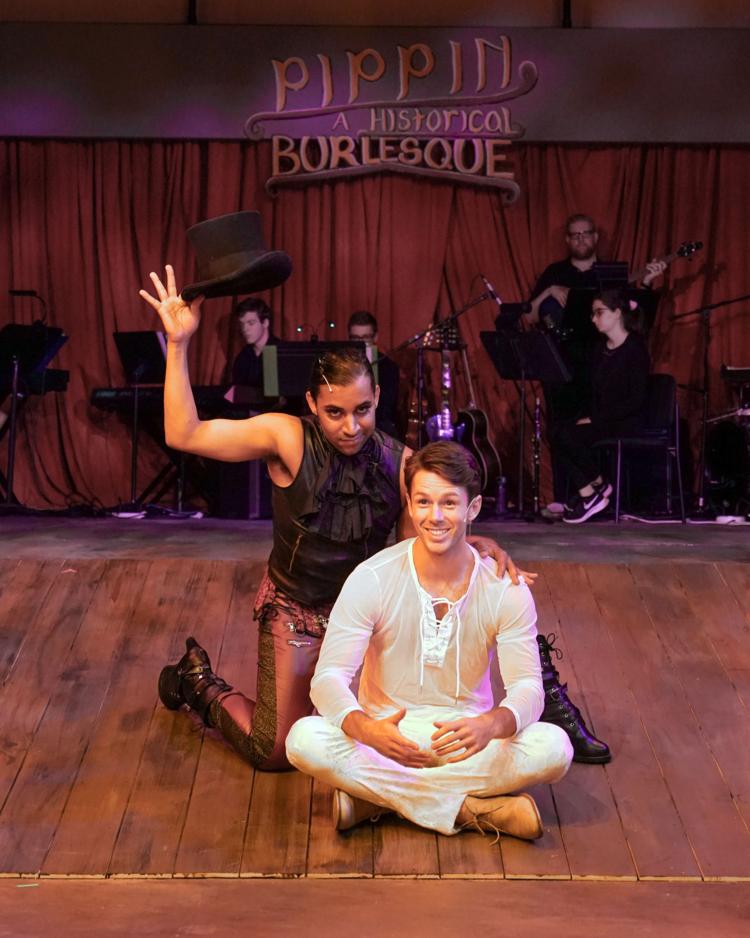 And playing her son, Theo, Sanjay Samuel almost steals the show. Theo is distraught over the death of his pet duck, and Pippin tries every way he can think to help him through it. Samuel's responses are hilarious.
Musical director Zach Smith leads a terrific orchestra, and Kate Willman's costumes capture the burlesque style of the show with modern touches.
Kudos to set designer Gregor MacGregor and Julie Rhine for properties. They take us to all the places in Pippin's adventures with flair.
This is an EPAC show firing on all cylinders. That is always a great thing.