When you go to see a play, you pretty much know what everyone in the cast and crew does, right?
The actors say the lines, the costumers makes the costumes, the set designers create the sets and the directors oversee it all.
But what about stage managers?
What do they do? Manage the stage? What does that mean?
Why does a show need a stage manager?
And why do things like eggs, badly timed gunshots and torn curtains drive stage managers crazy.
Could a show even go on without them?
To get some answers, we sat down with three stage managers who work regularly at three local theaters.
Tim Markus works at the Fulton and is currently at the helm of "Newsies."
Ryan Keough is the stage manager at Dutch Apple Dinner Theatre, where "Peter Pan" is just about to fly on stage.
And Rob Adams just wrapped up his duties on "Cripple of Inishmaan," which recently closed at Ephrata Performing Arts Center. That was the one with the eggs.
Everything, A to Z
"Those eggs drove me crazy," Adams says with a laugh.
The show requires a character to keep cracking eggs over the head of another character and they went through dozens of eggs during the run.
It was Adams' job to make sure the eggs were there, that there was someone to clean them up throughout the show and that the actor cracked each egg on cue.
When you ask what a stage manager does, the answer is almost everything.
Keough has even taken over a role on stage.
"We have to know every step of the process," Adams says.
"We set the tone for the whole production," Keough adds.
We are at the crux of everything," Markus adds.
Marc Robin, the Fulton's executive artistic producer, agrees.
"The stage manager is the center point of each production team that allows all the elements to work together as a cohesive unit," he says. "Without a good stage manager the system will not work and the art can't happen."
Ed Fernandez, the artistic director of EPAC, also agrees.
"Stage managers keep a director's world in balance," he says.
The stage manager is busy before the actors arrive, setting up rehearsal schedules with the director and preparing the rehearsal space.
They attend every rehearsal, taking notes about blocking and other decisions made by the director.
Details, details
"My eraser stays very busy," Keough says. "I watch (the cues for) the actors very closely because I know they will be asking questions."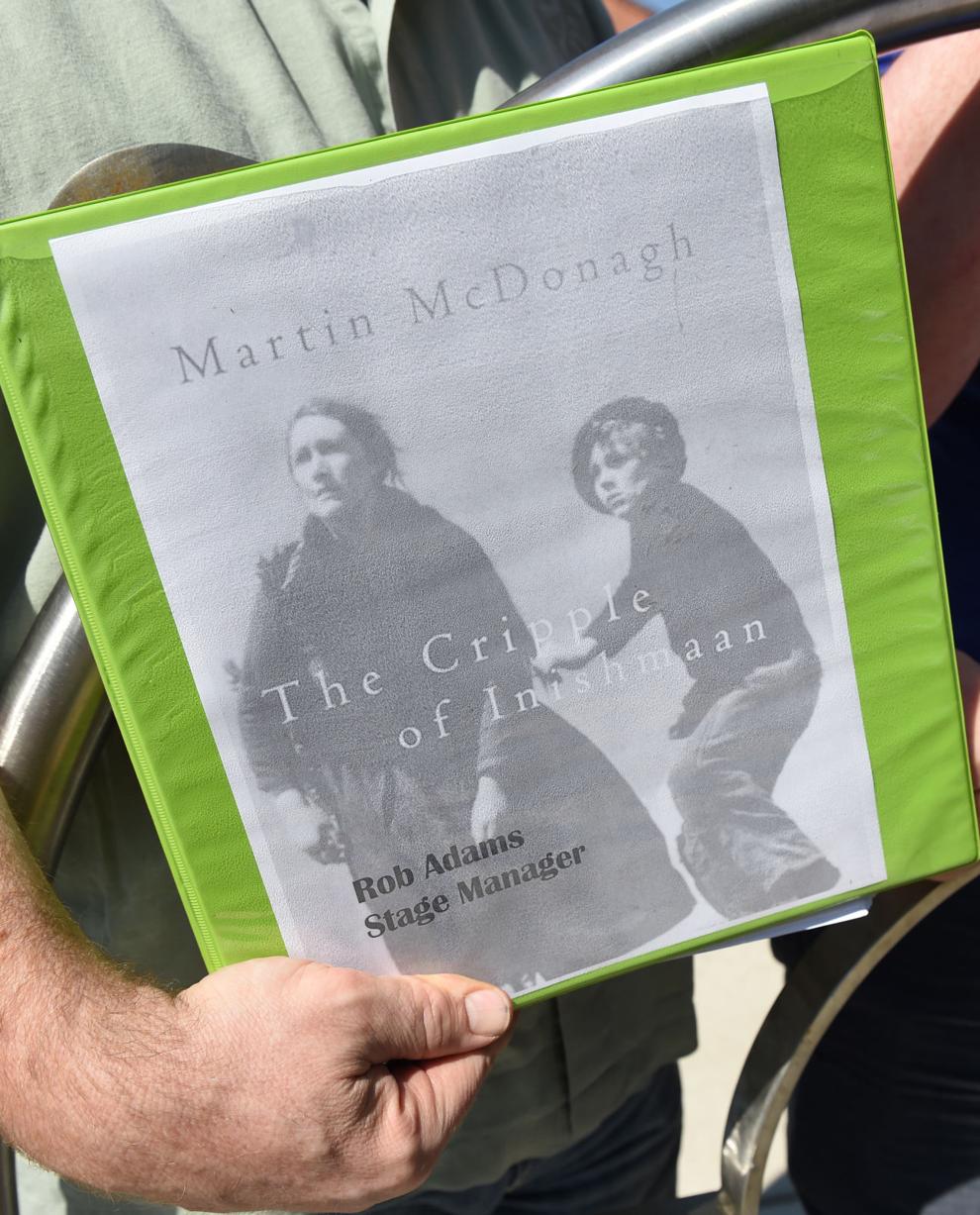 As lighting, sound and set change cues are developed, the stage manager records them in a book, which he will use during performances. It's called a "prompt book" or a "calling script," and it can get to be very thick.
"You don't want to take too many notes (initially) because things change so often," Markus says.
"I use a laptop during rehearsal, then I write it into the script," Adams says.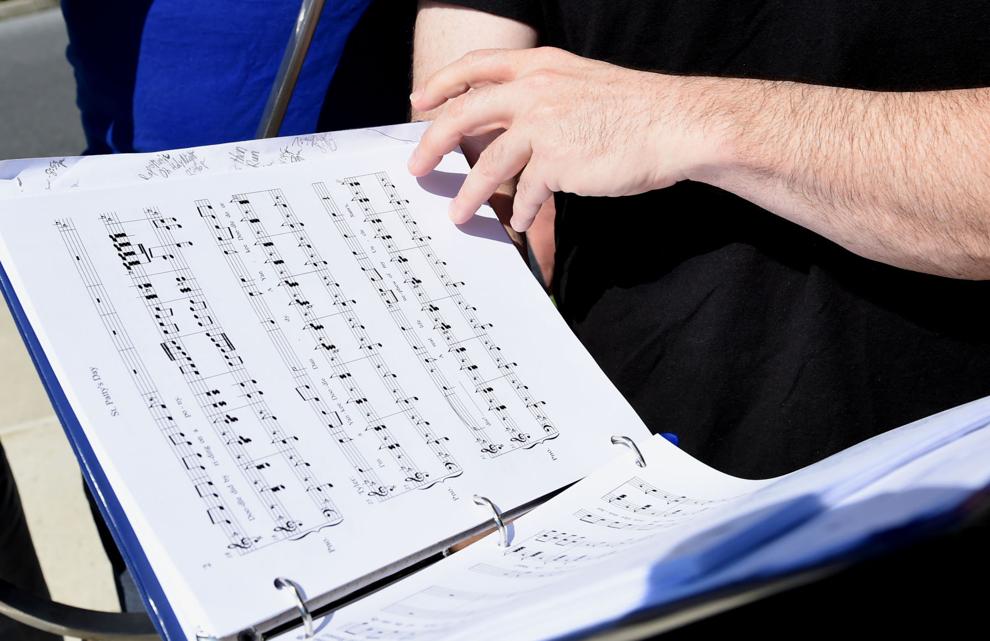 "It has to be what I call 'hit by a bus' ready," Markus says. "If I can't make it, anyone should be able to use it."
Cues — whether they are lights, sound or entrances and exits by actors —must be carried out at just the right time.
Remember the badly timed gunshot we mentioned earlier? That was a missed cue.
Markus was calling "Miss Saigon" at the Fulton.
A nightmarish scene in a hotel is supposed to feature a knock on the door and then the character comes in and the next cue is a gunshot that kills a main character.
"We were ahead of the cue and the gunshot came when it was supposed to be the knock," Markus remembers. "So the actor says what she is supposed to say, which is 'Come in.' "
The actor who was supposed to come in was laughing so hard, he never opened the door.
Stage managers also stay closely connected with the actors, which can mean feeding them a line during rehearsal, lodging a complaint on their behalf, reminding them of their schedule or letting them know where they can get good sushi (though that isn't an official requirement).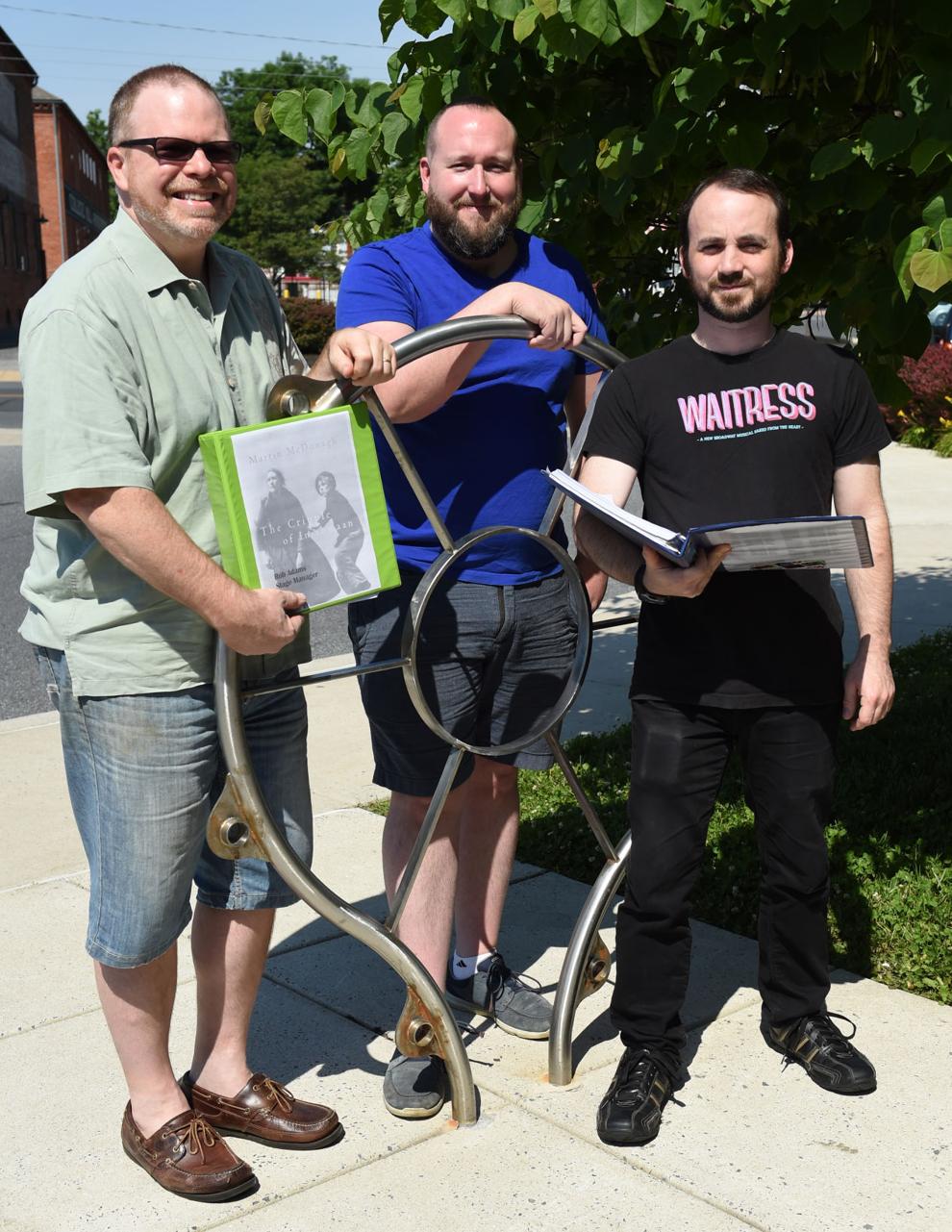 "I give them my cell and tell them to call me anytime," Keough says.
Backstage
Once the production opens, stage managers are backstage at every performance, calling the show, which means prompting the cues and making sure traffic is flowing properly.
Larger productions like "Newsies," which features 39 actors in the cast, can have a team of assistant stage managers to make the show flow freely.
Some stage managers will have other duties during the show. For example, at Dutch Apple, Keough doesn't call the show. He is on the set crew, moving set pieces throughout the show and cleaning up messes — both literal and figurative.
Problems during the performance are the responsibility of the stage manager —which brings us to the torn curtain.
Keough was stagemanaging "A Christmas Story" at the Dutch Apple. A blue curtain on the set kept getting snagged when a unit of the set moved on and off stage.
"I heard this loud ripping sound as the unit moved," Keough recalls. "All the actors were trying to hide behind it, laughing. It was a 12-foot rip. I pinned it and the pins all fell out."
Keough and some of the actors had to hold the curtain up backstage until it was fixed after the show.
That was a major issue, but little things happen all the time.
"If an actor's hat keeps falling off, he will come to me and I will be in contact with the costumer," Markus explains. "Everything in the process has to be written down and given to everyone."
So after the hat falls off, Markus will write a note to the costumer and copy it to everyone. When the problem is resolved, everyone reads about that too.
"There's a lot of paperwork," Markus says.
Directors can make a big difference.
"Some directors are really organized and choreograph everything into the show before we begin rehearsals," Keough says.
"You have to adapt to the director," Markus says. "Marc (Robin) plans everything out, but I have worked with directors who say, 'I don't know, you figure it out.' "
And actors and crew people can be self-absorbed and needy.
"The building can be on fire and an actor will tell you he doesn't like his pen," Markus says. "You have to accept that people are in their own world."
Stage managers can't even relax at intermission.
Adams remembers a production of "Glengarry Glen Ross" at EPAC.
"At the beginning of the second act, the whole set (an office) had to be trashed. We had 15 minutes."
Even with less eventful shows, intermission is a busy time. Issues have to be solved and the stage manager must give the 10-minute call and round up any missing actors.
For both Markus and Keough, stage managing is their profession. For Adams, it comes after a long day of teaching at a business school.
Why do they do it?
They love the theater and problem solving.
"It's like a big jigsaw puzzle you have to solve," Markus says.
The key to being a good stage manager? All three agree you must be organized and pay attention to a multitude of details.
And you have to be calm.
"Act like it's not a big deal even when it is," Markus says. "The bigger the deal, the calmer you have to be."