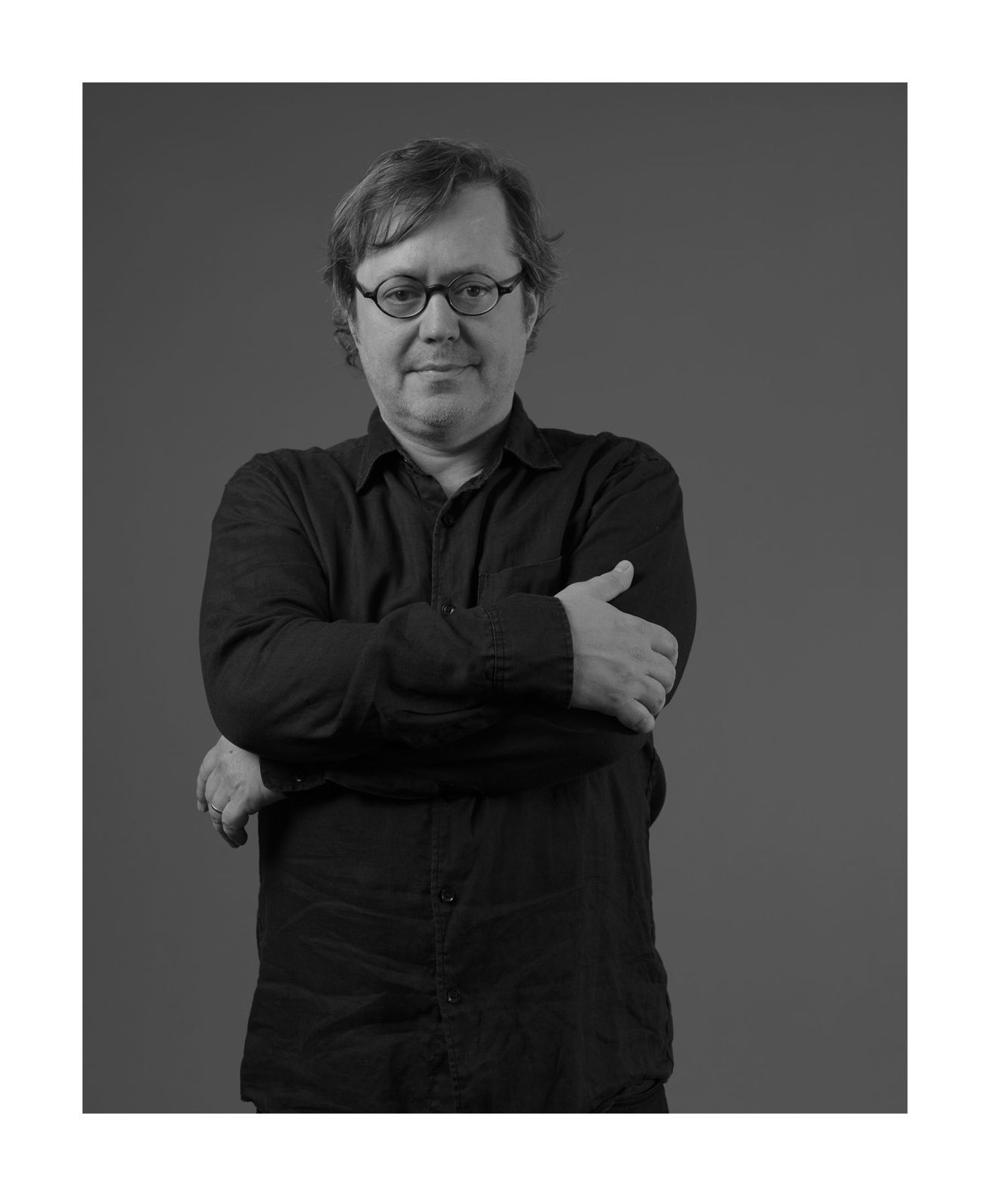 The tables have been turned on approximately 85 of Lancaster's visual artists.
They are the subjects of "A Moment in Time: Portraits of Lancaster's Visual Artists" at the Lancaster Museum of Art.
Portraits, all 14 inches by 12 inches, line the walls of the museum's downstairs galleries. And a huge group photograph of nearly 100 Lancaster visual artists that was taken on the portico of the museum commands one wall.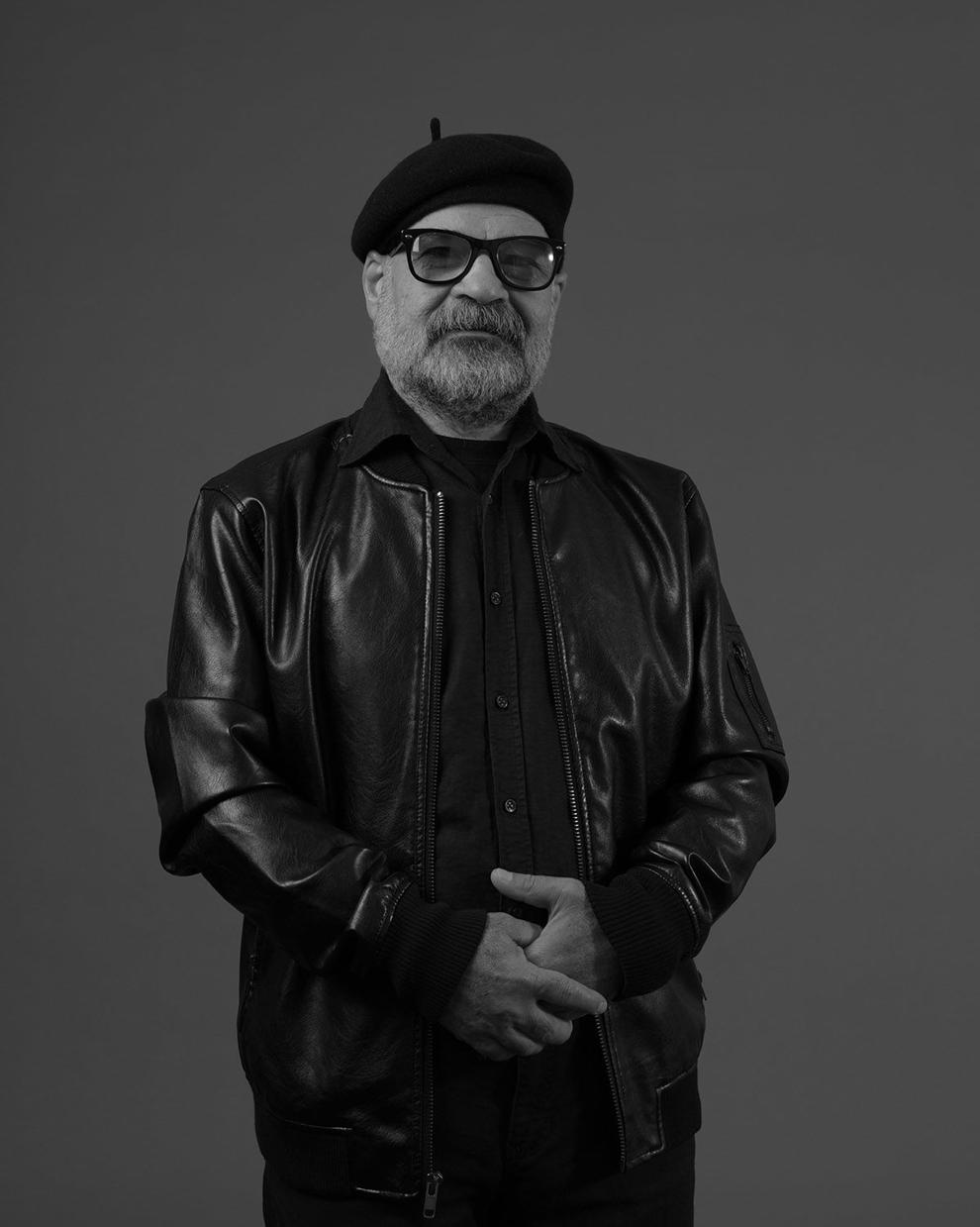 This moment in time was captured Oct. 26 during the week of the Governor's Awards for the Arts.
The Thursday of that week was "visual arts day," and all of Lancaster's visual artists were invited to come to the Lancaster Museum of Art.
Capturing the day
"It was a terrific day," says Anne Lampe, executive director of the Lancaster Museum of Art and Demuth Museum. "We wanted to capture that day, when the arts were being celebrated."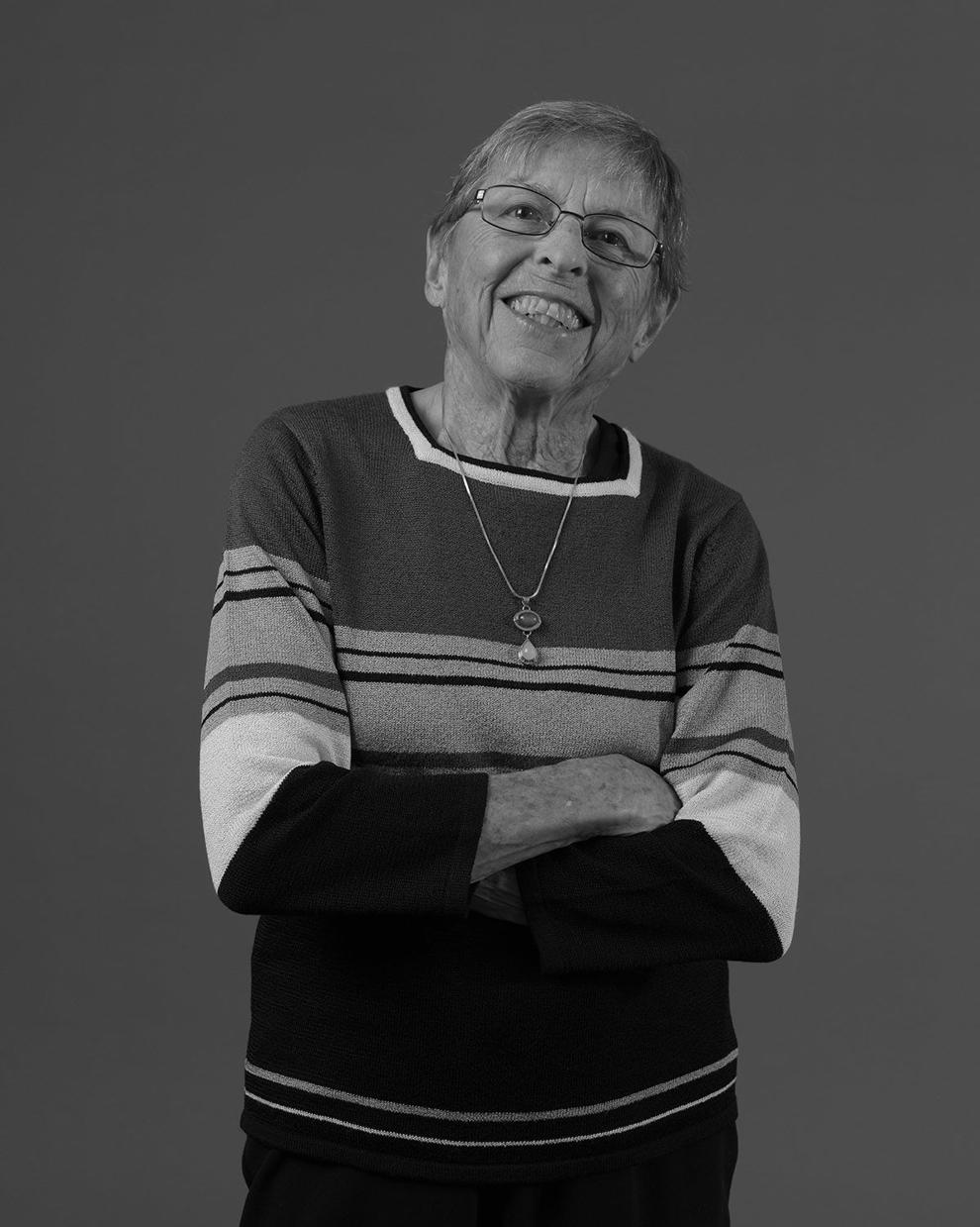 It was a chance to stop for a moment and take a look at Lancaster's pool of visual artists, some of whom started their careers long before First Friday or the thriving gallery scene existed.
"Everything went off like clockwork. It was a miracle," Lampe says. "And there was a wonderful sense of camaraderie."
Working together
Artists are used to working alone, but Lampe was impressed by how well everyone worked together.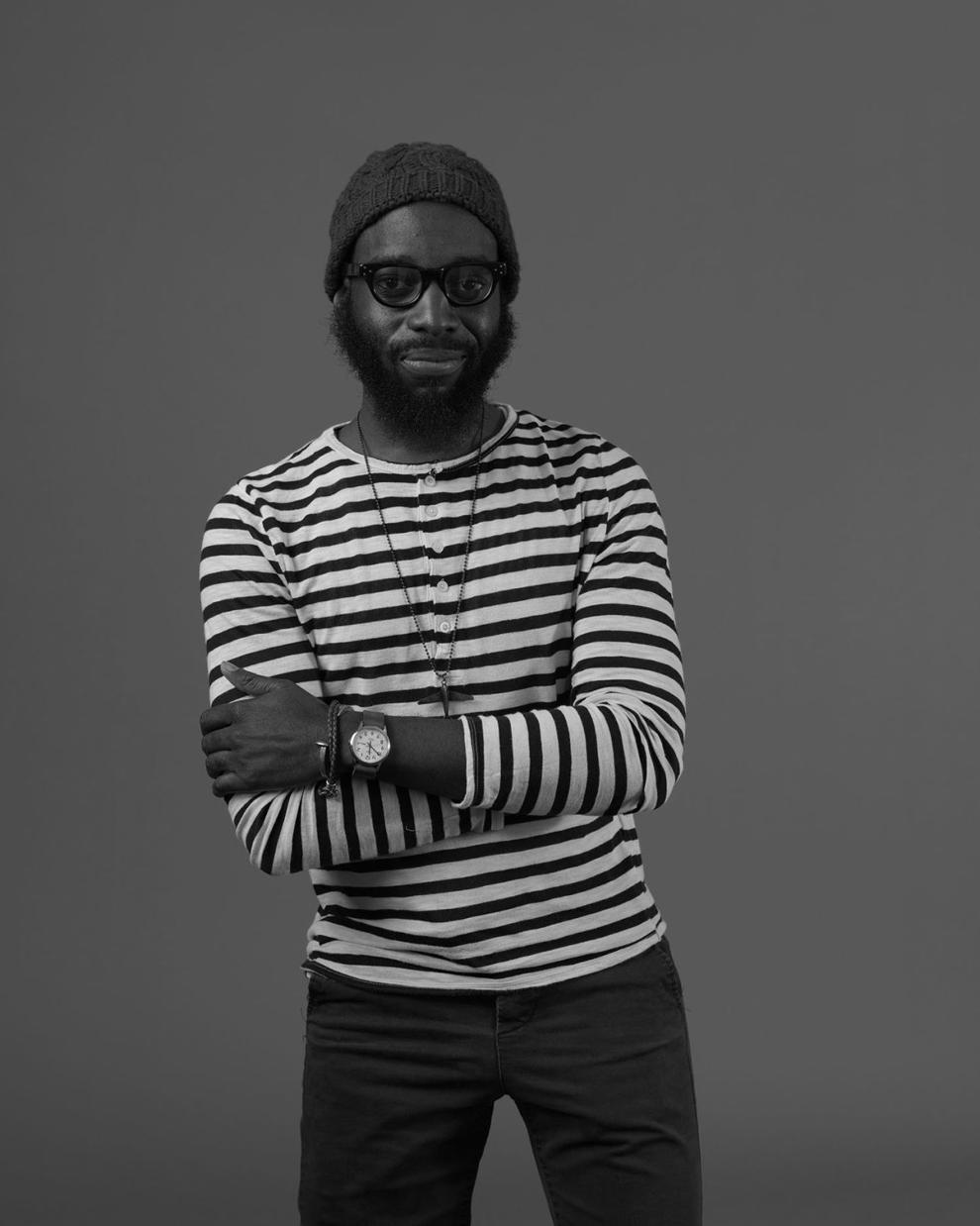 "The artists range from ages 25 to 80," Lampe says. "It's really a good representation of the visual art(s) scene in Lancaster."
Anyone who identified as a visual artist was welcome to be part of the group photo.
Then, at two other times, all were invited to come for an individual portrait.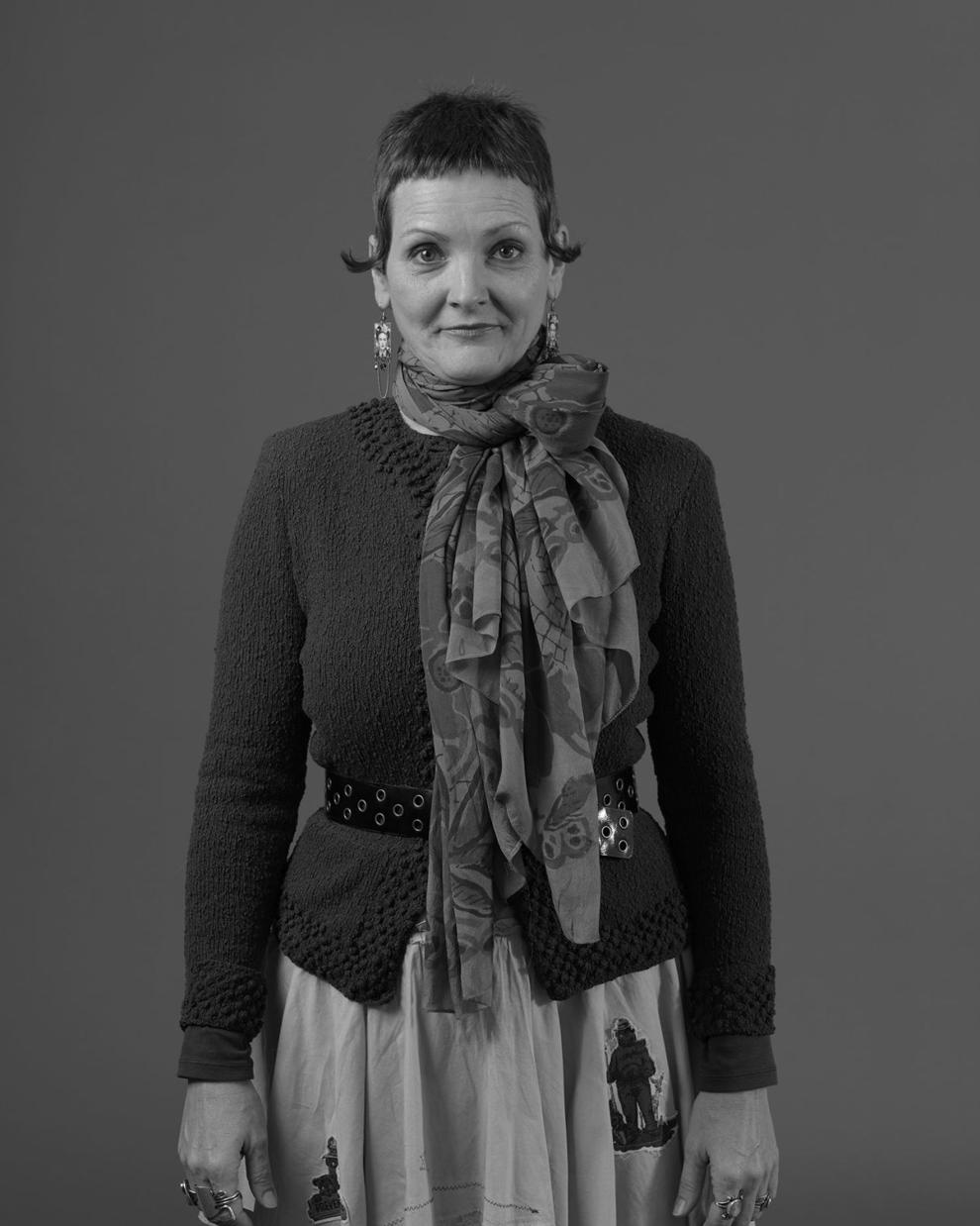 The photographers
Chris Welch, founding chair of the photography department at the Pennsylvania College of Art & Design, and Eric Weeks, the college's current photography chair, took the photos.
"We were very lucky they wanted to do this," Lampe says. "They are both photographers with national reputations. And they volunteered their time."
The portraits are all staged the same way — with a gray background. Some photographs fill more of the canvas than others.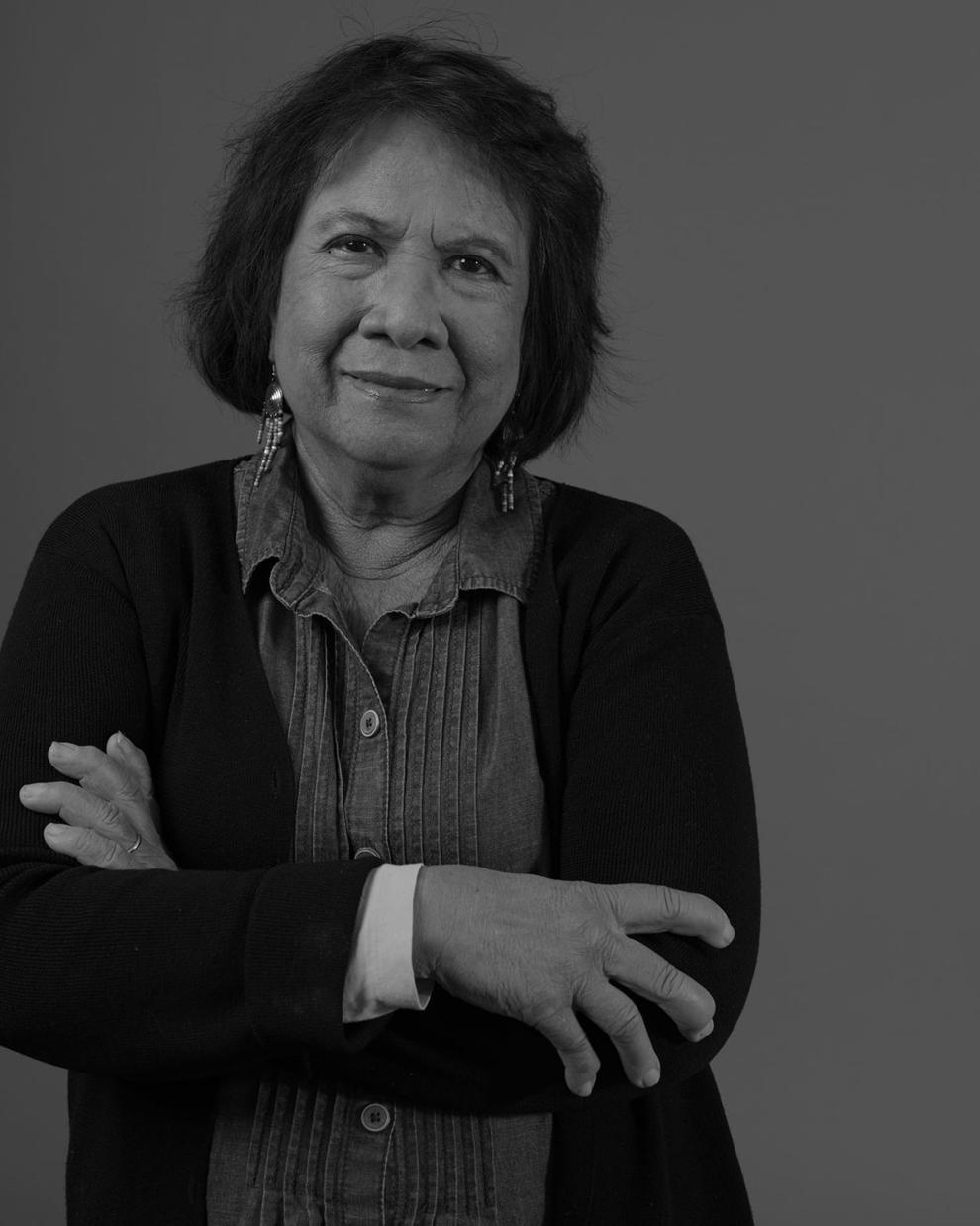 Individuals
It's fascinating to look at the artists' facial expressions, their body postures, their choices of clothing.
Some clearly wanted to project a specific image. Others dressed in the kind of clothes they wear every day.
Some wore scarves and headgear. Others left out the accessories.
Some crossed their arms in front of their chests. Others held their hands together or let their arms hang. Some look serious. Some are laughing.
But each portrait is mesmerizing, especially if you're familiar with the work of one of the artists.
"This is another way to connect to the artist," Lampe says. Prints of the portraits will be available for sale.
Human connections
"You see the humanity in these photos," Lampe says. "A good photographer (like Welch and Weeks) has a way of connecting with another human being."
Anyone who follows the Lancaster arts scene will recognize many of the names.
"I know the majority of the visual artists (in Lancaster), but we never had photos of them. Now they will be in our archives," Lampe says. "We wanted to capture the moment when visual artists were being celebrated here in Lancaster."
Among the artists photographed: Anne Stodder Adams, Blakelyn Albright, Fred R. Albright, Michael Allen, Sadradeen Ameen, Marlin Bert, Brenda Blank, Glenn Buggoon, Alicia Byler, Scott Cantrell, Matt Chambers, Thomas Hills Cook, Patrick J. Cooney, Meg Crnkovich, Carol H. Dale, Susan Darling, Ann DeLaurentis, Rudy DeLaurentis, Casey Dixon, Caitlin Downs, Amy Edwards, Paul Engleheart, Terrie Eshleman, Ron Ettelman, James Gallagher, Kelly Gallagher, Carol Galligan, Jeff Geib, Claire Giblin, Susan J. Gottlieb, Joann W. Hensel, Carol S. Herr, Jerome Hershey, Kenneth Hoak, Henrietta Holton-Thomas, Jon L. Johnson, Thomas Kloss, Meg Lau, Matthew Lawrence, Robert LeMin, Paris Wyatt Llanso, Bernadine Lucas, Wayne Lucas, Lisa Madenspacher, Nichole Madonna, Merry A. Mark, Dennis Maust, Jeremy P. Miller, Nenita F. Miller, Karen Mincarelli, Joseph Mobley, Carol Morgan, Evanna Morris, Sherell Morris, Nicholas Pastal, Walter Poyck, Steven Purdham, David Reinhart, Richard P. Ressel, Barry Root, Kimberly Bulcken Root, Chryst Ruth, Kerry Sacco, Lou Schellenberg, Doug Schlemm, Mimi Shapiro, Jean Sharf, Gene Shaw, Tanis Shaw, Ellen Slupe, Kim Smith, Scott Spangler, David Stallings, Laura Stern, Charles Swisher, Mariko Swisher, Dorothy Thayne, Janette Toth-Musser, Teri Traner, Mary Lou Weaver Houser, Eric Weeks, Linda Weidman, Chris Welch, Donna Wilcox and J.D. Wissler.