"Heathers: The Musical," opening tonight at Ephrata Performing Arts Center, goes to very dark places.
Serial killers, suicide, homophobia, gun violence, blowing up a high school: It doesn't get much worse than that.
If you saw the 1988 cult film "Heathers," you know this black comedy looks at teen angst.
"It's very dark satire," says Ed Fernandez, artistic director of EPAC and director of this production. "It makes fun of a lot of sacred cows."
This is not a show for everyone.
"It's very dirty, very adult," Fernandez says. "It's cartoonish — one big dirty joke."
The show satirizes teenage stereotypes but, at its core, serves as a reminder of just how vulnerable people can be in high school, where the stakes feel big.
"It's a fable, a morality play," Fernandez says. "It teaches us moral lessons, like a fairy tale — one of the original Grimm Brothers stories that got very dark."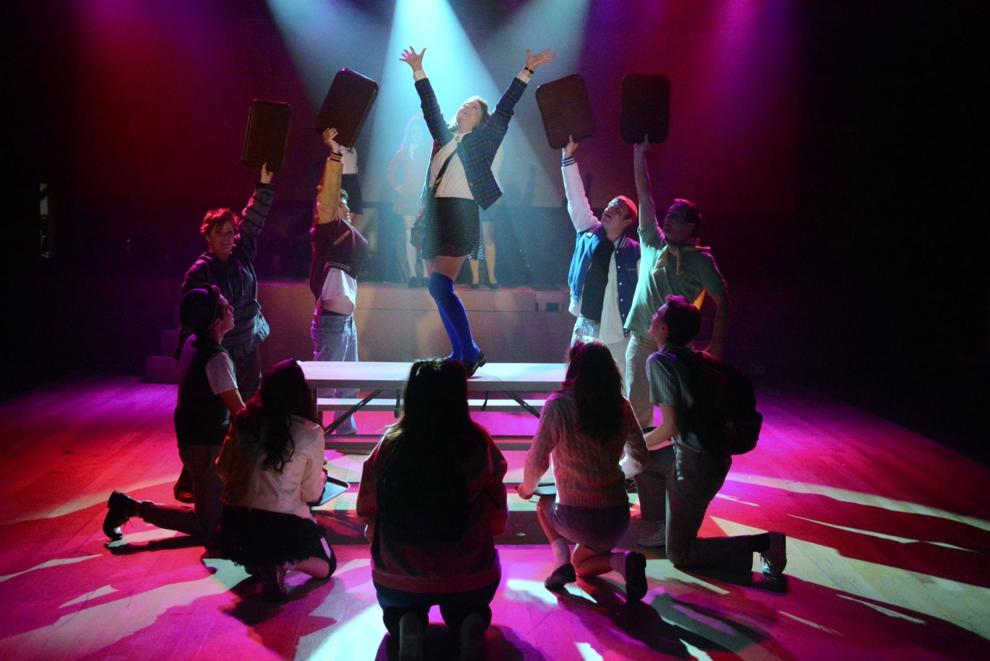 Tired of hanging with the nerdy crowd, Veronica (Martha Marie Wasser) wants to be popular. The Heathers — Heather McNamara, Heather Duke and the self-deemed queen of the school, Heather Chandler — form the ultimate clique at Westerburg High School. Veronica wants to join them.
An excellent forger, Veronica helps the Heathers get out of detention and is welcomed into their crowd.
But Veronica is troubled when her childhood friend Martha (Emily Rhinehart) becomes the butt of a practical joke involving a football player she has a crush on.
"She wants to be popular, and she is excited when she goes through a makeover," Wasser says. "But when she obtains the popularity and power, she realizes how horrible it is."
Veronica falls in love with outsider Jason Dean, or J.D. (Michael Roman), who happens to be a serial killer. To her credit, Veronica doesn't realize it. At least not at first.
"J.D. has been moved around a lot," Roman explains. "His father blows things up, and his mother committed suicide by walking into one of the buildings he was blowing up. He's seen a lot of bad things. Then he meets Veronica, and she's what he's been waiting for."
J.D. is damaged , but in an extremely twisted way, his heart is in the right place.
"Veronica is the first person he feels he can open up to," Roman says. They fall in love and are both disturbed by the cruelty of the Heathers.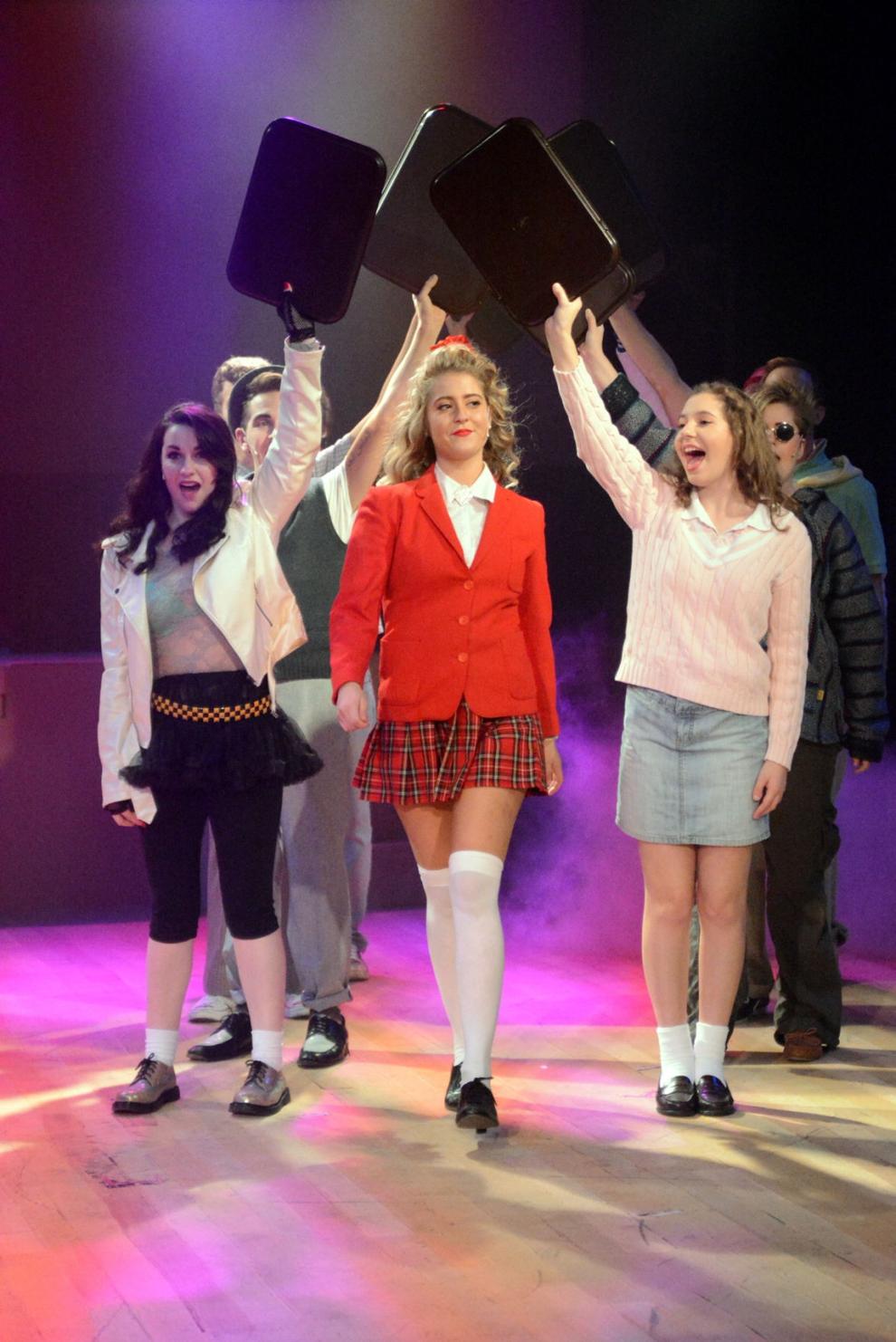 "He's the bad boy," Wasser says. "She's attracted to that."
But J.D. takes it too far.
When Heather Chandler vows to destroy Veronica, J.D. kills her. He claims it was an accident. Then he tells everyone this Heather committed suicide.
J.D. is intoxicated by the murder and vows to punish more people who've hurt Veronica.
What will Veronica do?
Roman and Wasser had never worked together before, but they both made their mark at EPAC last year.
Wasser was the Lady of the Lake in "Spamalot," and Roman was Donkey in "Shrek."
"There has been great chemistry from the start," Wasser says.
"Eye contact is the key," Roman adds. "I never stop looking at her when I'm on stage."
IF YOU GO
What: "Heathers: The Musical."
Where: Ephrata Performing Arts Center, 320 Cocalico St. , Ephrata.
When: Opens tonight, runs through Nov. 5. Thurs. 7:30 p.m., Wed. (Nov. 2) 7:30 p.m., Fri.-Sat. 8 p.m., Sat. (Nov. 5) 2, 8 p.m.
Cost: $25-$32 evenings, $25 matinees.
Contact: 733-7966, ext. 1.