Not too many people know that most birds of prey have somewhere in the neighborhood of 8,000 feathers.
But Al Jordan does. In fact, the Rochester, New York, bird carver can tell you specific numbers of tail feathers and flight feathers on, say, a red-tailed hawk or maybe a saw-whet owl.
If he doesn't know the exact numbers on a particular species off the top of his head, you can be sure he'll find out before he ever starts carving it.
It's that attention to detail that has set Jordan's work apart in the world of bird carving. And it's why he will be the featured carver at this weekend's 45th annual Woodcarving and Wildlife Art Festival in Millersville.
"Every single feather has a place,'' Jordan says. "Anatomically, birds are put together a certain way. If they weren't put together by Mother Nature in that specific way, they wouldn't be able to fly.''
It's his job to reproduce those feathers as closely as possible to the way they are designed on a real bird.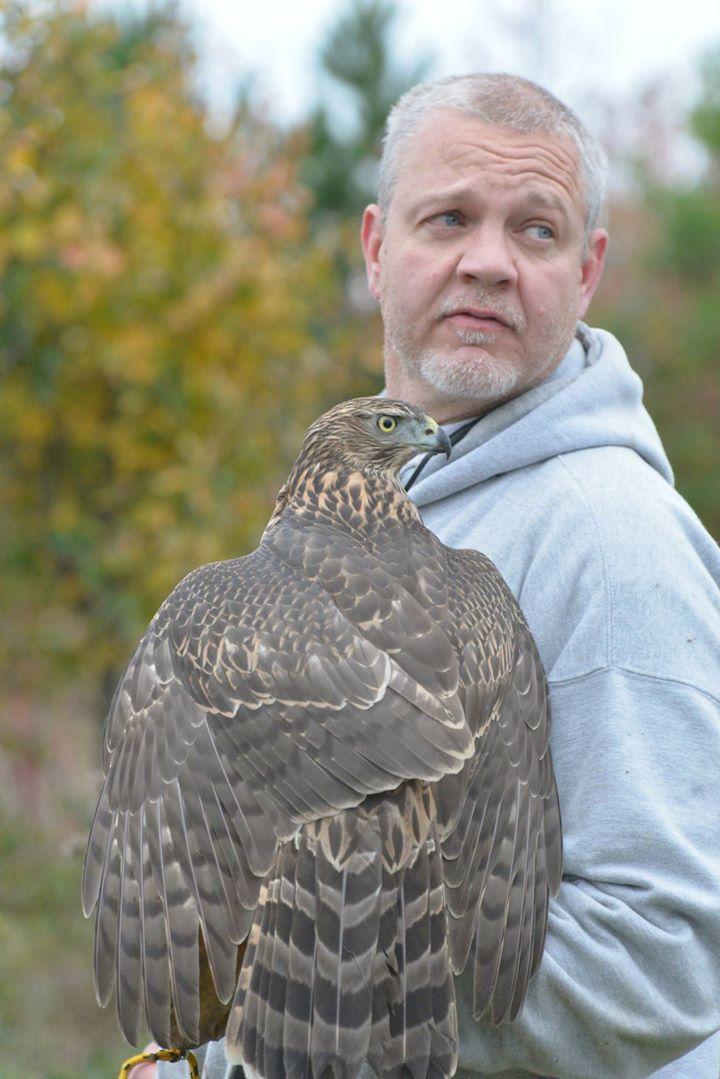 Jordan is a licensed master falconer and hunts nearly every day with his three hawks — one Finnish goshawk and two Harris's hawks.
His knowledge of birds, particularly raptors, is intimate. And that familiarity is reflected in his carvings.
Jordan's subjects are depicted just as they might be seen in the wild.
An elf owl that just caught a sand scorpion for lunch sits atop a tall flower preparing to devour it.
A ghostly barn owl is on alert, poised to take off.
A brightly colored American kestrel's perch is high above the carving's base, much like the bird would be perched in the wild — high above the fields as it scans the horizon for dinner.
Jordan's carvings are more than the sum of their parts.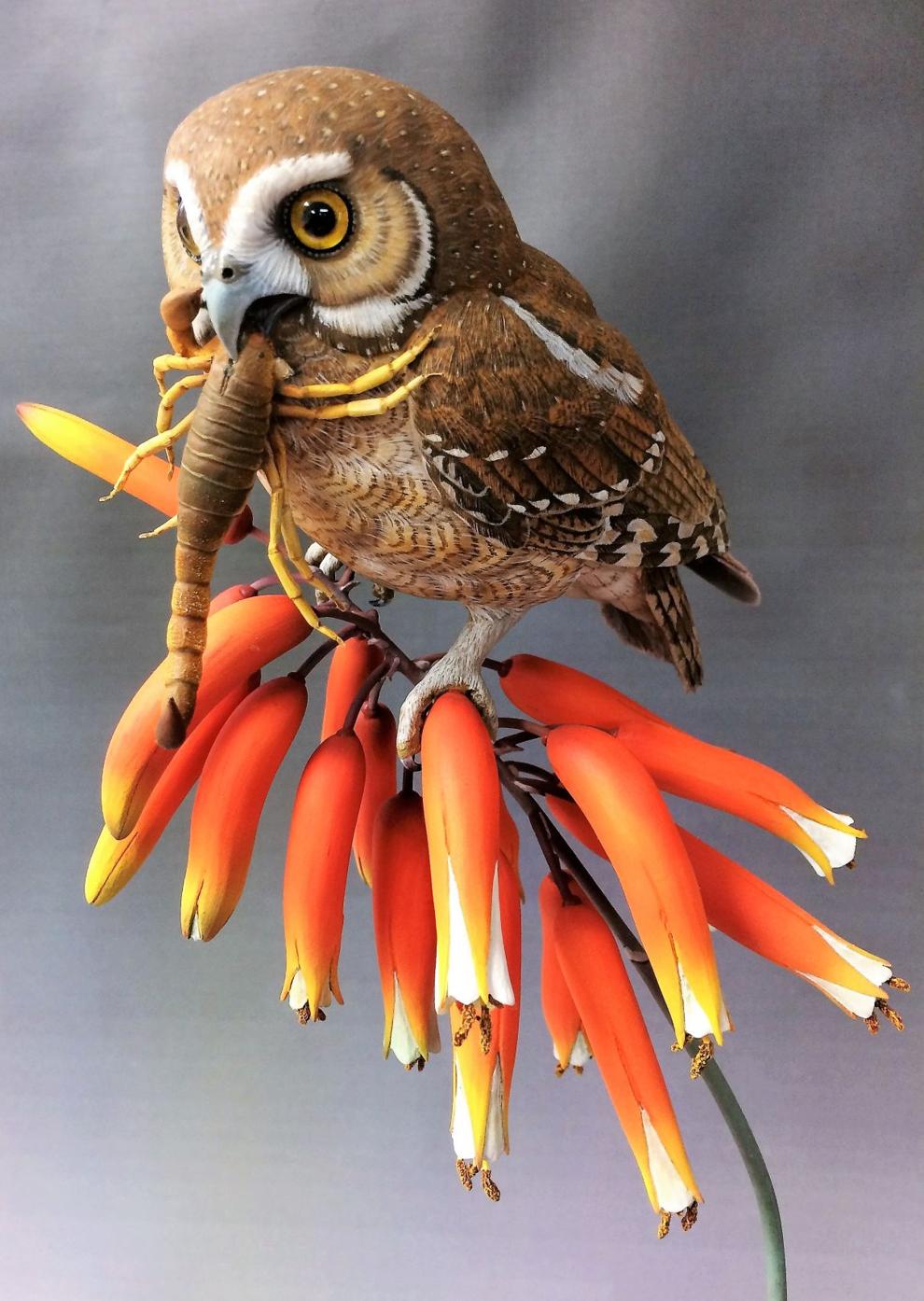 "Anybody can carve a bird,'' he says. "It's the composition and the design that makes it a piece of art.
"I want to capture a moment and tell a story."
Jordan has always loved birds and has always been artistic, but he didn't combine the two passions until later in life.
As a boy growing up in Jamestown, New York, Jordan and his two brothers used to accompany their father up and down the East Coast visiting hawk migration points.
"I kind of got hooked on birds when I was 3, maybe 4,'' he says. The family was visiting Hawk Mountain Sanctuary, which straddles Berks and Schuylkill counties. "A couple of eagles flew maybe 10 feet above our heads, and it was, 'Holy cow! Wow!' " he says.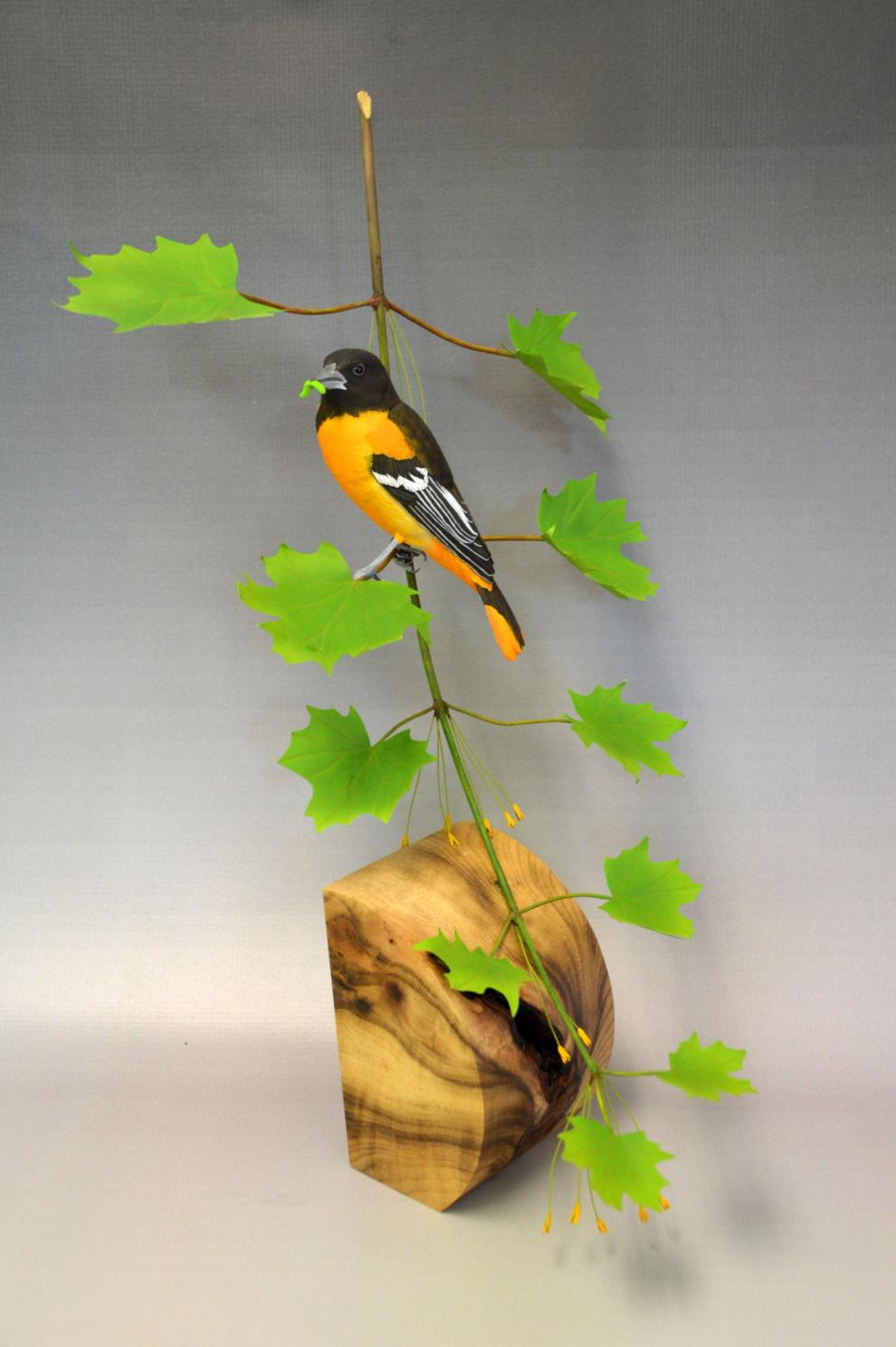 Later, birds took a back seat as he pursued a career as a chef and did some traveling.
After he moved to Rochester, got married and had a daughter, he began rekindling his romance with birds by volunteering to band raptors at a nearby raptor spring migration point.
That led to being trained and licensed as a falconer.
It wasn't until much later that Jordan picked up his first piece of wood to carve.
At the time, he and a partner owned and operated a restaurant. "My partner was a duck hunter, and he carved his own decoys,'' Jordan says. "He told me I should try it and gave me a piece of wood.''
With a little instruction from his partner, Jordan made his first carving of a bufflehead duck.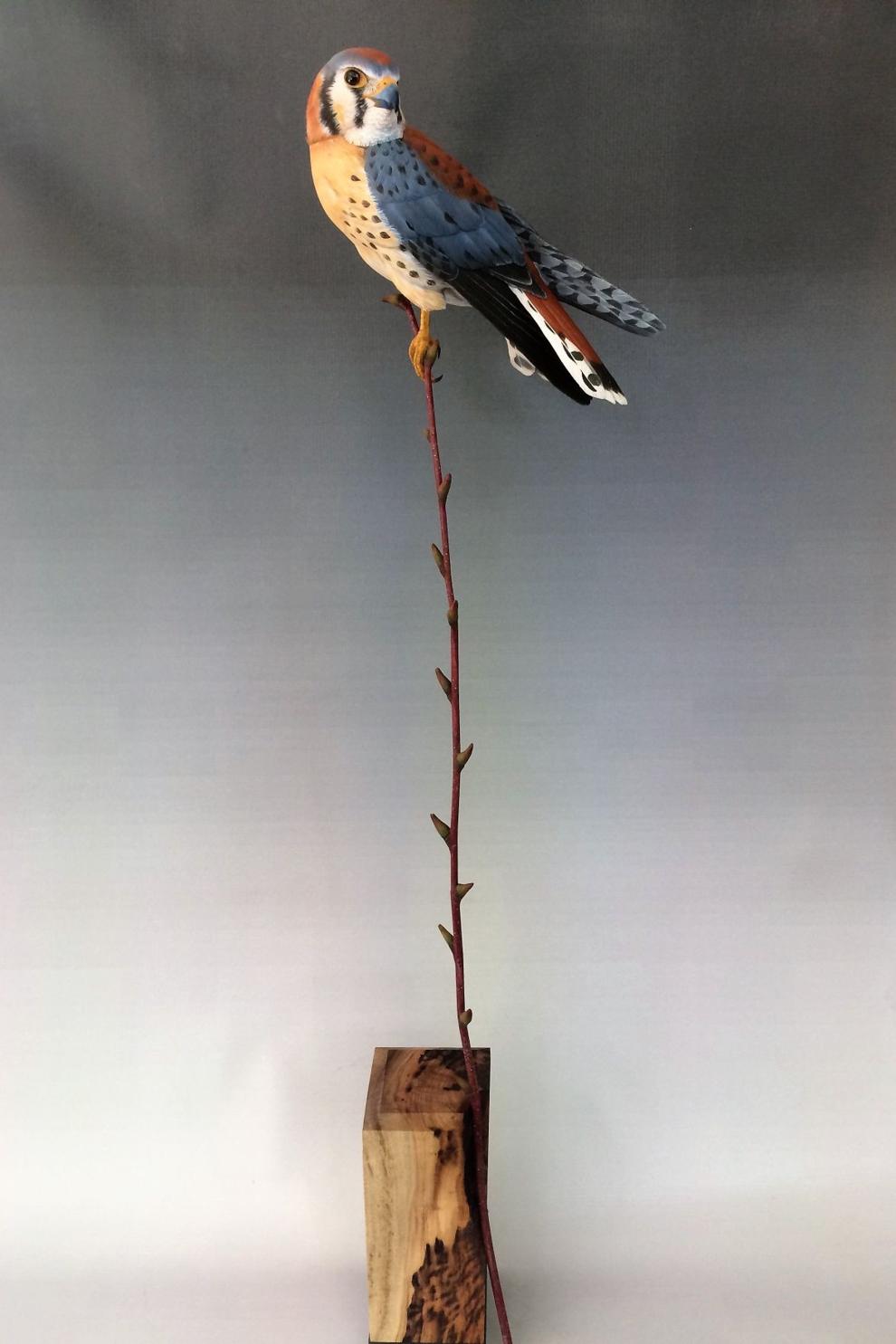 "It won every competition I entered,'' he says.
From that point on, he honed his craft, concentrating on (but not exclusively) the raptors he had grown up loving.
About 12 years ago, Jordan lost his job as a chef and decided to pursue his art full time.
"At that time, it was either carve birds or find another job," he says.
It was a no-brainer.
"The previous year, I had made more money selling my birds than I had as a chef.''
This will be a return trip for Jordan to the Woodcarving and Wildlife Art Festival. He has competed and won best in show several times.
This year, he was invited as featured artist. Jordan will be selling and showing his work and will judge this year's show. He'll also teach a seminar on feather carving on Sunday.
"I have zero secrets. I can show anybody exactly what I do, and they're not going to replicate it,'' he says.
"I was a chef for 30 years. I could give five people the same recipe, and every one of the dishes is going to be different. It's human nature.
"And in the art world, that's good. The goal is for each individual to establish their own style.''
For Jordan, that style is to replicate, to the smallest detail, the birds he has loved all his life.
And even he can't explain that passion.
"I don't know,'' he says. "They can do things that people can't, like fly. They're powerful. They're smart. They're just awesome creatures. To be around one is just fascinating. You can't explain it.''