Dr. Austin Sloper and his daughter Catherine have a difficult relationship.
He is a sophisticated, successful doctor still mourning the loss of his wonderful wife, who died giving birth to Catherine almost 30 years ago.
She is shy, unsophisticated and plain, unable to hold her own in any kind of social situation. She's nothing like the woman her mother was.
When a handsome young man comes to court Catherine, she is delighted and falls in love. Her father is suspicious. The young man must be after her inheritance. Otherwise, what appeal could Catherine possibly have?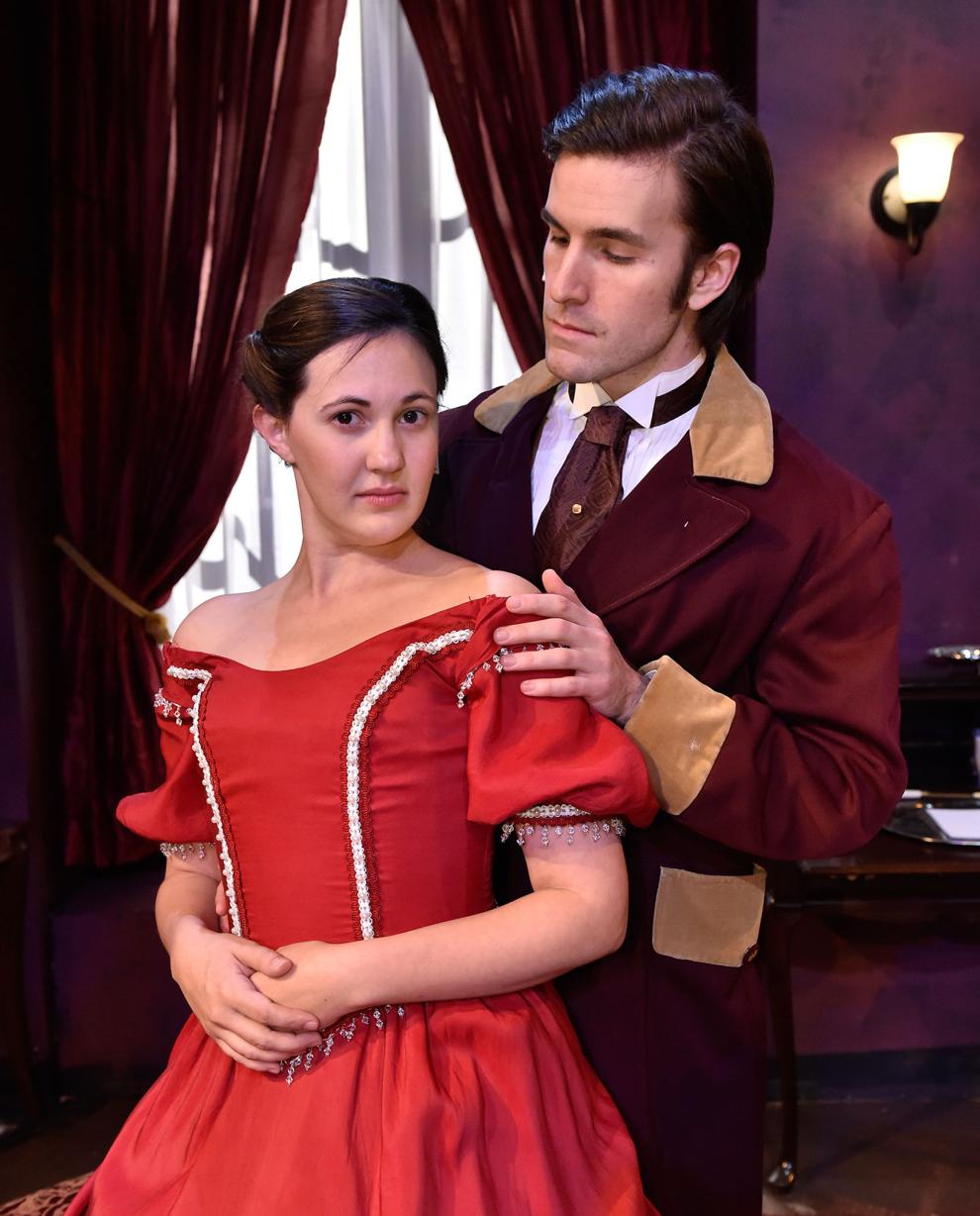 In "The Heiress," which opens tonight at Ephrata Performing Arts Center, the conflict will reveal just how broken the relationship is between Catherine and her father.
Inspired by the Henry James novel "Washington Square," "The Heiress" was written in 1947 by Ruth and Augustus Goetz. It has proven to be a popular show, with a successful Broadway run in 1950 and again in 1976, 1995 and 2013.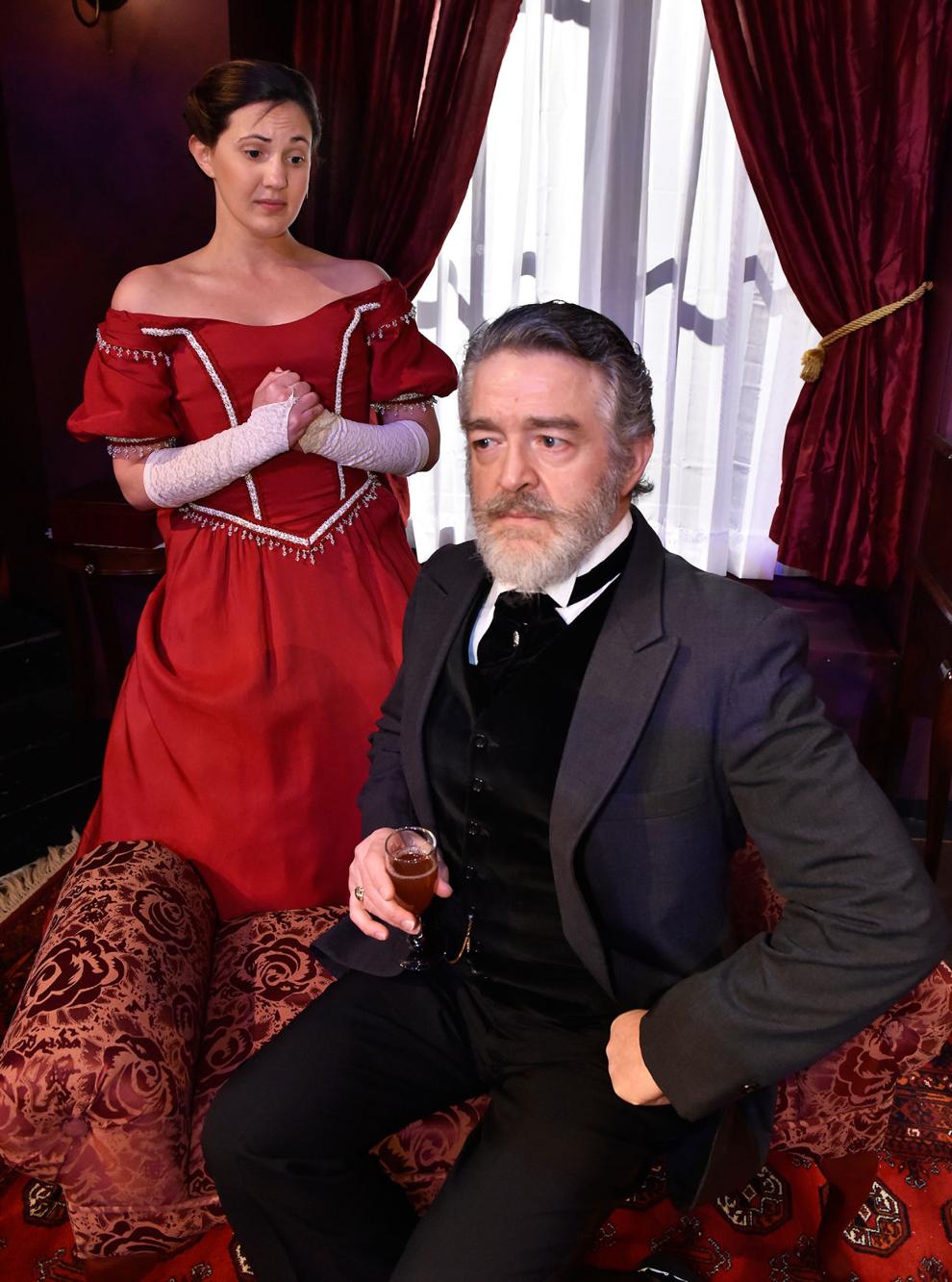 "It's very theatrical," director Ed Fernandez says. "But it is not an old-fashioned play. No one is a villain. There are great big shades of gray."
Both Catherine and Dr. Sloper are stuck in ways of thinking.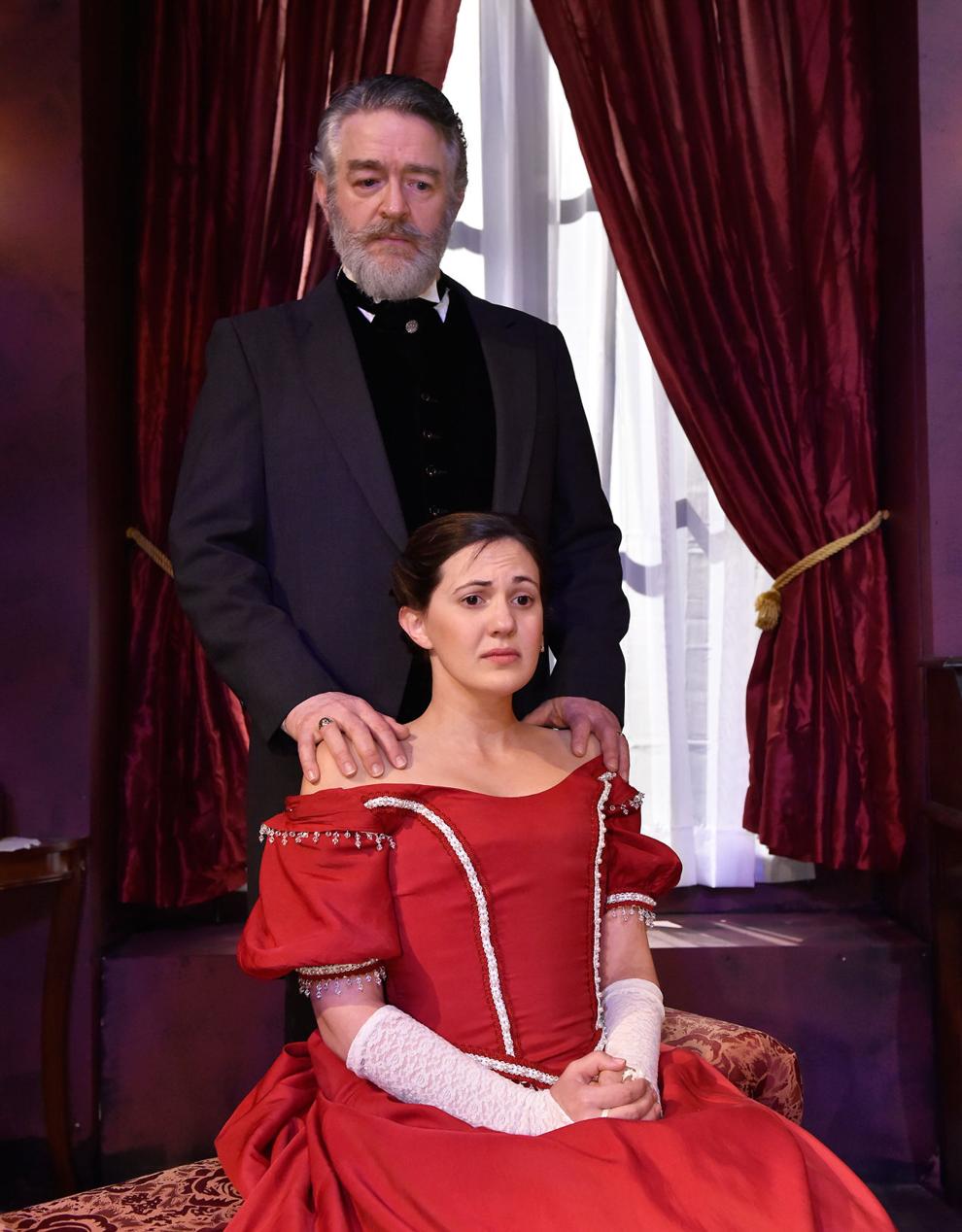 "He is her world," says Megan Riggs, who is playing Catherine. "Her life has revolved around his. She knows she is always falling short."
"The doctor is still, at this late date, trying to make her socially adept," says Ken Seigh, who plays Catherine's father. "He has this ideal set up but she can never meet it."
"She does not want to be a hostess," Riggs says.
But that is exactly what the doctor wants her to be.
He is an upstanding citizen in the small world of New York in the 1850s, a pragmatist, a caring and excellent doctor. But, in his core, he can't accept his daughter as she is.
"He thinks he is helping her when he pushes her," Seigh says. "Her mother was so gracious, so elegant, and Catherine owes it to him (to try to be like her mother)."
Ultimately, the good doctor blames his daughter for his wife's death.
Enter the charismatic Morris Townsend (Brian Viera), a handsome working-class man who is the cousin of Catherine's cousin's fiance.
"He had a taste for high society and doesn't want to have to work," Riggs says.
He claims to fall in love, and Catherine is delighted.
"Morris loves what I am rather than what I should be," Riggs says.
But does he? Dr. Sloper is convinced he is a fortune hunter.
"Why would this charismatic young man be interested in her?" Seigh asks. "Why would anyone want to marry her?"
"She's very intelligent, but Dr. Sloper doesn't see the real Catherine," Fernandez says. "He wants to control her."
Catherine is not a fool, even if her father thinks she is.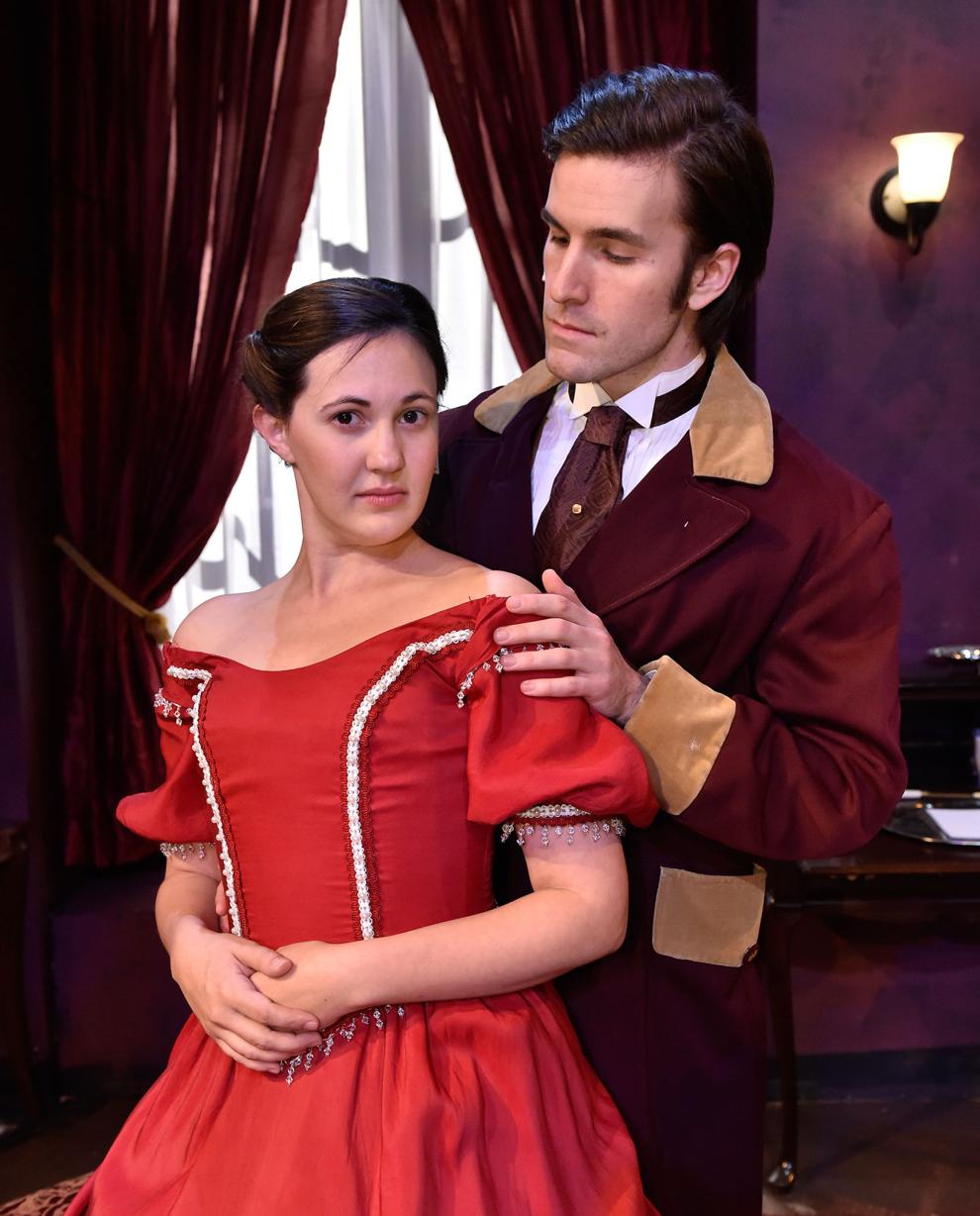 "This is the 19th century. People marry for money, for status and for love. It's the whole package," Riggs says. She thinks Morris will make her happy.
Everyone loves Morris, including Catherine's aunt, Lavinia (Elizabeth Pattey), who becomes her confidant.
"Dr. Sloper becomes more intractable and sets his mind to get rid of the young man," Seigh says.
He has worked hard all his life and built up his status. He is, Fernandez says, determined not to give it all away to this scoundrel.
Is Morris a scoundrel?
Nobody really knows.
But for Catherine, the relationship with her father becomes irrevocably broken. She suddenly sees him — and herself —in a different light.
"That transition happens in the blink of an eye," Riggs says.
But finding the way to express it, to see where both Catherine and her father are, required plenty of hard work.
"There is a lot going on that you don't see," Seigh says.
"There was a lot of discussions, a lot of late nights," Riggs says. "There are so many layers to these characters."
"And so many possibilities," adds Fernandez.¶
IF YOU GO
What: "The Heiress."
Where: Ephrata Performing Arts Center, 320 Cocalico St., Ephrata Community Park.
When: Opens tonight at 7:30, runs through March 26. Performances Wednesday, Thursday, 7:30 p.m.; Friday, Saturday, 8 p.m.; Saturday, March 26, also at 2 p.m.
Cost: $25-$32.
Contact: 733-7966.