While hanging out in Musser Park one day about two years ago, Sheena Good couldn't take her eyes off her friends.
The husband-and-wife team began doing acroyoga, a practice that combines elements of acrobatics and yoga. The wife balanced on her husband's feet and the pair did "cartwheels on each other," Good says.
"I watched them a few times in a row, and finally, I was like, 'Let me try this, this looks way too fun just to be watching,' " Good says. Ever since that moment, I was immediately hooked. I literally can't get enough of it."
Good wants to help others fall in love with the circus arts. So, she founded the Circus School of Lancaster, an organization that will teach acroyoga, juggling, poi, hooping and other circus arts.
The school currently rents space for classes from Fruition Collective and will begin working out of Lancaster Art Studios in July. The school is running an Indiegogo campaign to raise money for rent, gymnastics mats and other gear.
Classes will be available as part of a series or for single drop-in rates. Whether the student wants to eventually perform or just experiment and have fun, Good says the Circus School of Lancaster wants to help them get there.
"We want to have classes accessible to all levels and all sizes, all shapes," Good says. "We just want it to be accessible to anyone who wants to experience circus."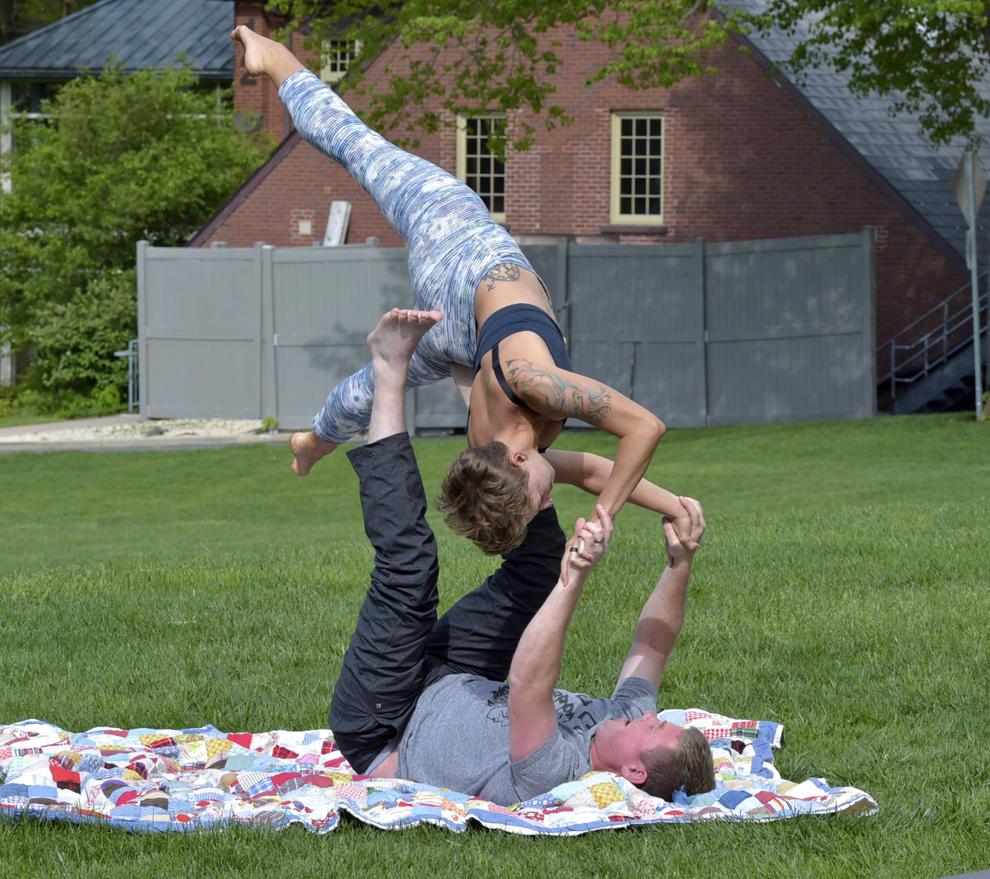 Learning and developing
It didn't take long for Good to fall in love with acroyoga, but she had to regularly travel to Philadelphia if she wanted to keep learning and developing her skill.
In April 2016 at Lancaster Social Circus Day, Good realized there were other groups of Lancastrians passionate about the circus arts. The public event, which attracted about 50 people to Buchanan Park, brought out different groups of local circus arts enthusiasts to perform with one another.
Lancaster resident Chris Tamburro organized the Social Circus Day after working overseas with Spark Circus. Tamburro performed circus arts at schools, hospitals and orphanages along the border of Thailand and Myanmar to brighten up the residents' lives.
"I came back from Thailand and I really wanted to bring what I experienced to Lancaster," Tamburro says. "I knew that there were a lot of people throughout the city and in surrounding areas that all kind of do the same thing but haven't come together as a cohesive community like I've seen in Philadelphia."
Tamburro decided to organize a Lancaster Social Circus Day as part of the Asian Social Circus Association's mission to have Social Circus Days throughout the world. Tamburro helped organize another Social Circus Day in Lancaster earlier this year.
Tamburro began his circus arts education with poi, a flow art that involves swinging tethered weights. He saw his friends practice flow arts at music festivals. While at a birthday party, where he didn't know many people, he asked someone there who was spinning poi to teach him.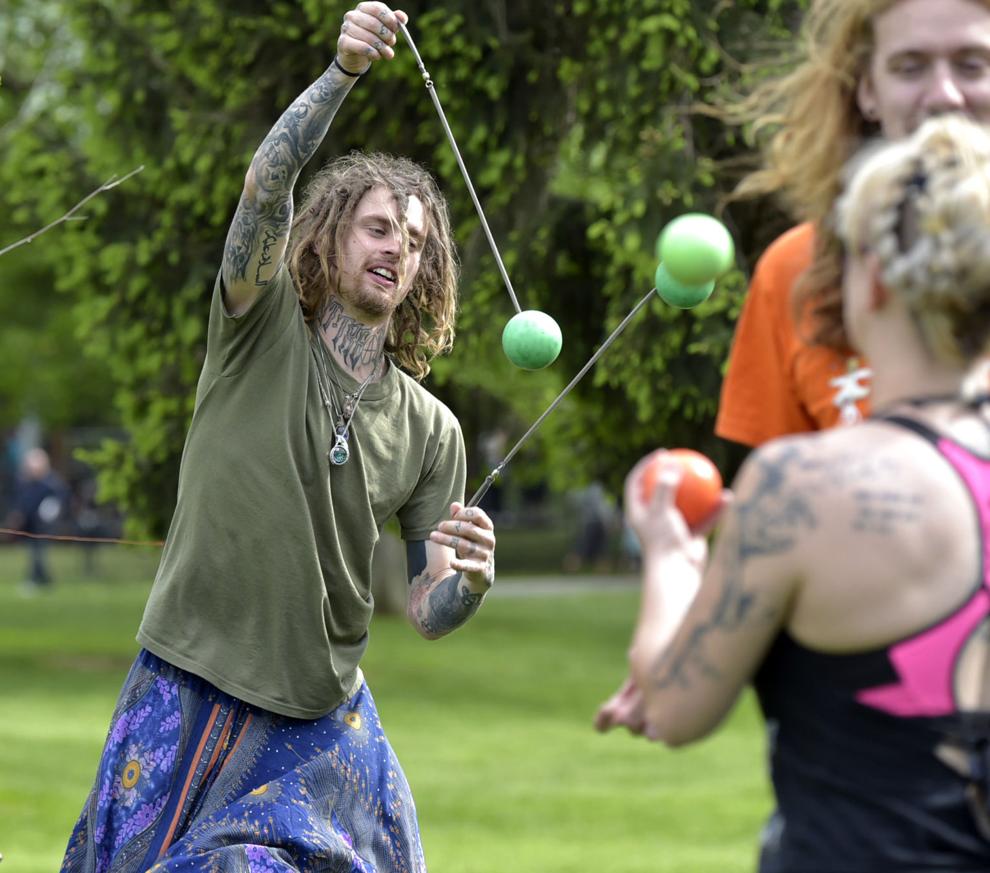 Positive impact
Tamburro picked up a technique almost instantly. He says participating in the local circus arts community has had a positive impact on his life.
"It's also something that's helped me get over social anxiety that I used to have really bad problems with and has given me an outlet for that and something to socialize with people," Tamburro says.
Good says it helps her tune out the chatter of everyday life and focus on connecting with her partner.
"You need at least two people to do acroyoga, so there's a whole connection that you get with another person," Good says. "You really have to work together to figure out how to get through moves in a healthy way."
Autumn Cornell, of Atglen, Chester County, says she discovered hooping after a year at college that left her feeling less than her best. She says it's helped her practice discipline and find a community.
"The people I meet are my favorite part about flowing," Cornell says. "Sometimes I'll look around me and be, like, I'm surrounded by the coolest people ever right now."
Cornell will teach aerial hammock classes as part of the Circus School of Lancaster.
"It will be a more restorative style, influenced in yoga, pilates, fitness, just kind of getting used to having people up off the ground," Cornell says. "It's a really inviting style of aerial fitness."
Good, Tamburro and Cornell agree that a goal of the Circus School of Lancaster is to connect the different groups of Lancaster circus arts enthusiasts while also introducing the arts to new people.
"It's had a very positive impact on my life and my lifestyle, and I'd like to see that continue in other people's lives," Tamburro says.