Virginia Woolf had a "Room of One's Own." Robert Frost had a cabin in Vermont. Corinna Joy, however, had a "Batcave."
Joy, a Hershey-area singer-songwriter, cheekily referred to her parents' basement as the "Batcave" after they moved her piano there to pad the noise of her rehearsals. She started playing at 5, and by 7 she was writing her own songs, many of which turned to topics of angst as she became a teenager.
While she's not writing in a cave these days, Joy is still turning to writing original songs as catharsis. The musician will perform at the Tanger Outlets' Food, Fun and Fashion festival Saturday.
At the Tanger Outlets show, the attendees will hear some original tunes, as well as covers from Taylor Swift to Frank Sinatra. Joy says she likes to pull songs from many decades to cater to a variety of age groups.
A representative from Tanger Outlets confirmed the festival is indeed still on, despite the large sinkhole that developed in one portion of its parking lot earlier this month.
Joy says she felt sort of spited when her parents moved her instrument to the basement. She leaned into her "Batcave" though, and made home recordings she compiled as "The Batcave Demo" as a teen.
In college, however, making original music got put on the backburner. She studied music education for a time but found rigid rules of music theory more stifling than inspiring.
"Throughout almost my entire college experience, I didn't really write anything," Joy says. "It wasn't until I kind of got away from that and forgot what I had learned in college that I started writing again."
The 30-year-old settled on studying English education and worked as a high school English teacher for five years. She now works at a nonprofit.
After her first marriage ended in divorce, she found herself using songwriting as a coping mechanism.
"The songs just started erupting out of me," Joy says. "It was total therapy for me."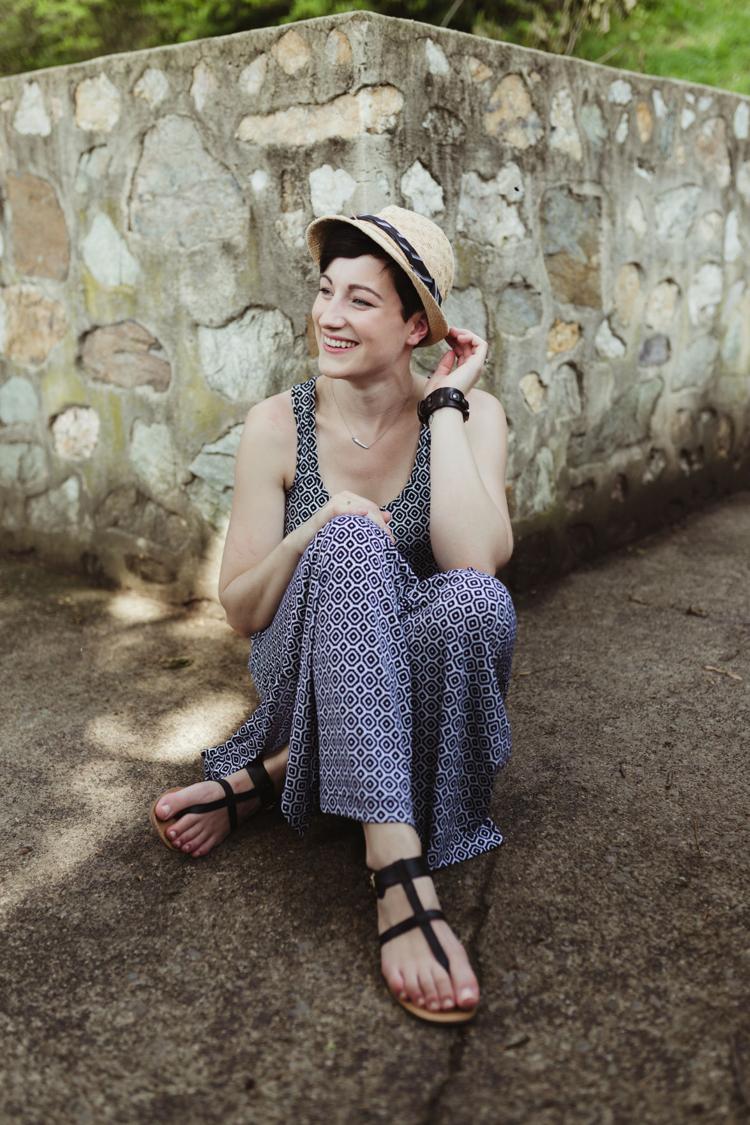 She stayed active in the Harrisburg musical theater scene as well. Her acting buddies frequented Harrisburg venue Carley's Ristorante & Piano Bar's Showtune Sunday event. There, vocalists bring their songbook to perform with a pianist.
"Basically, it's like karaoke for musical theater nerds," Joy says.
She became a regular, and eventually the bartender asked if she wanted to perform her original music during the week.
The show was a success. Not long after, Joy released "Uneven Love," her first full-length album. She was nervous to share it, worried about the recording quality since she tracked it herself. But after attending a performance of the musical "Once" at Hershey Theatre, an actor from the show convinced her it was worth getting over her insecurities.
"He's like, 'It's never going to be good enough,' " Joy says. " 'The next one's not going to be good enough. You're going to get better, and you're going to think that one's not good enough. ... So just start. Just do it.' "
So, she did. Joy released her sophomore album, "Borne Back," in 2016. The title is borrowed from the final line of F. Scott Fitzgerald's "The Great Gatsby."
"So we beat on, boats against the current, borne back ceaselessly into the past," the book reads.
Joy was teaching the book to her students and found herself getting teary-eyed at the novel's conclusion, despite having read the book numerous times before. She says she knew in that moment she'd use it for her album.
She found inspiration in literature for her upcoming album, too. Its title, "wisely + slow," is pulled from Friar Laurence's advice to Romeo in "Romeo and Juliet."
Joy expects her third album to be different. For one, it's more hopeful, as Joy is engaged. Her fiance is lending his professional recording experience, and Joy will be playing with other musicians. Her piano playing has had to adapt to the larger sound, being part of the ensemble instead of the only musical accompaniment. She hopes to release the album around Thanksgiving.
Joy says pulling inspiration from literature helps keep her connected now that she's not a teacher anymore. She says "wisely + slow" felt appropriate in substance, too.
"I really took my time, I paid the right people to be involved, and I just wanted to have something I was super proud of," Joy says.