The Jacksons weren't in the mood for spaghetti.
After a seven-year stint at Motown Records, the Jackson 5 went to Philadelphia to record two albums at Sigma Sound Studios.
They were staying at a hotel in New Jersey, which happened to be on the way home for Sigma Sound founder Joe Tarsia. He stopped in one night, and asked the boys if they'd like a home-cooked meal of spaghetti and meatballs.
"Italians always think everyone loves Italian food, which isn't necessarily true, especially if you're from Gary, Indiana," Joe says.
They asked last minute if Joe's  wife Cecelia would make cheesesteaks instead. She obliged, and remembers the smoke from the meat flying high as happy chaos filled their New Jersey home. The Tarsias were so distracted by the activity that they never saw the Jacksons' driver slip out. When he returned, he had a birthday cake for the Tarsias' daughter Lorraine, who had just turned 16. The Jackson 5 sang "Happy Birthday" to her before cutting the cake.
"That was very exciting and something they really didn't have to do," Cecelia says. "I just think they were the nicest kids."
Entertaining celebrities was just part of the job description at Sigma Studios. This year marks the 50th anniversary of the iconic studio's beginning. These days, the Tarsias are enjoying the retired life at Willow Valley Communities in Willow Street.
Not long after graduating from high school, Joe started working in the research department of Philco, an early producer of batteries, radios and televisions. To earn some extra money, Joe fixed TVs and other gadgets at night.
One call led him to a studio in a converted banquet hall, where he was asked to repair a tape recorder. During his visit, he noticed ways he could improve the studio's set-up. So, he gave up his nighttime repair business to help rebuild the studio.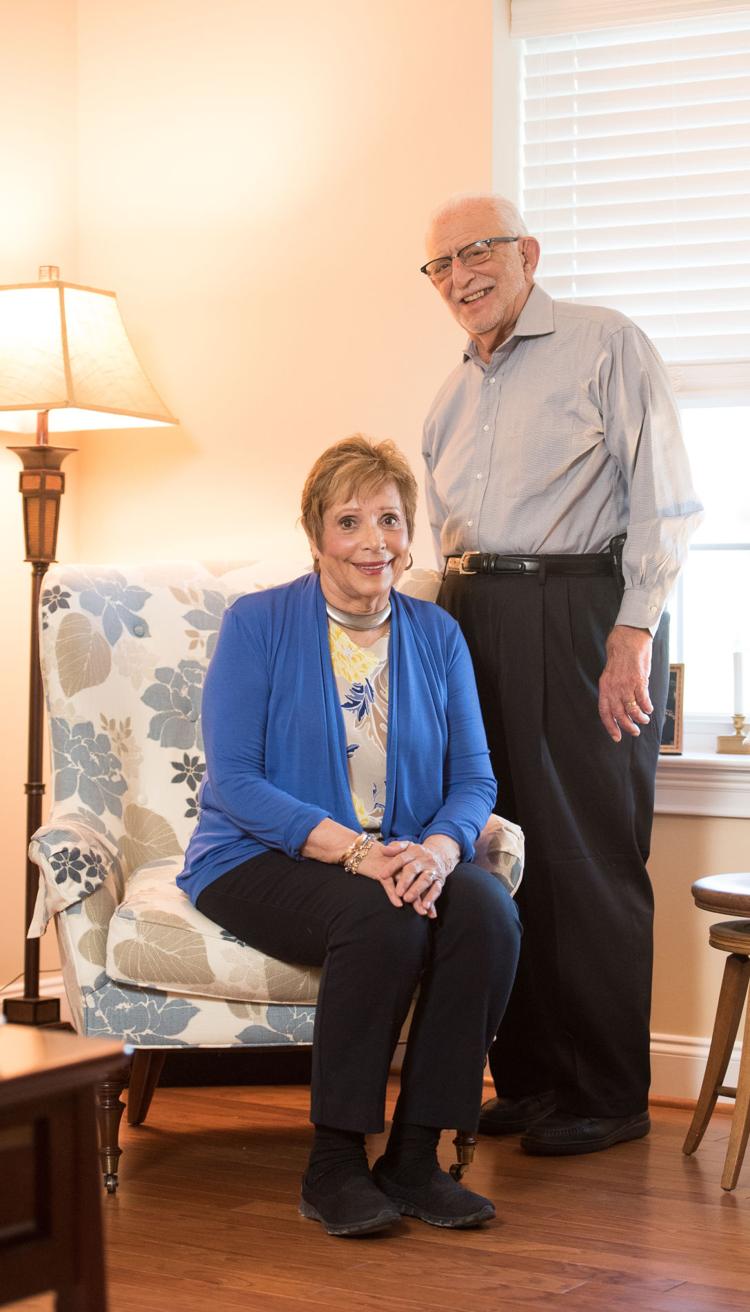 Two years later, he quit his job at Philco to work full time in another studio, Cameo Parkway Records. Joe, who had recently purchased a house and had his first child, Michael, says he doesn't think he would have taken such a risky career move now.  
"My whole family was very upset with Joe," Cecelia says. "They thought he was crazy. He had this wonderful job, they thought, at Philco, and to take a chance like that, no health insurance nothing. ... I was thinking, maybe I'll make hamburgers 365 different ways for a year."
Cecelia didn't have to make hamburgers for long. By the end of that year, they had gone on a trip to Europe.
Joe's gig at Cameo was sweetened by good timing. Around the time he started, Dick Clark provided a national platform for Philadelphia artists with "American Bandstand." Neighborhood boys who recorded at Cameo like Bobby Rydell and Chubby Checker were suddenly thrust into the national spotlight.
Then, the Beatles appeared on "The Ed Sullivan Show," drastically shifting the nation's popular music preferences to the four-piece band sound of the British Invasion. Acts like Rydell and Checker weren't selling as many records, and Joe saw that he would have to evolve to keep up with the changing times.
As early as 1964, he decided he would open his own studio. Four years later, after securing a loan and finding friends in the mastering business who were willing to split the rent, he opened Sigma Sound. The newfound freedom opened him up to a variety of clients.
"Anybody that wanted to put something on tape, on disc, I was open for their business," Joe says.  "When I worked for Cameo, it was exclusively to make Cameo records. It was a record company. Sigma was a sound company."
Once again, Joe's gamble was met with good timing. The Philadelphia R&B community was beginning to bubble to the surface of widespread taste, and he connected with songwriters who were keen to the power of record that could connect with both black and white audiences: the legendary recording team Kenny Gamble and Leon Huff, and Thom Bell.
Among his first sessions were Lesley Gore's "You Don't Own Me"; the Soul Survivors' "Expressway to Your Heart"; and a session with the Delfonics.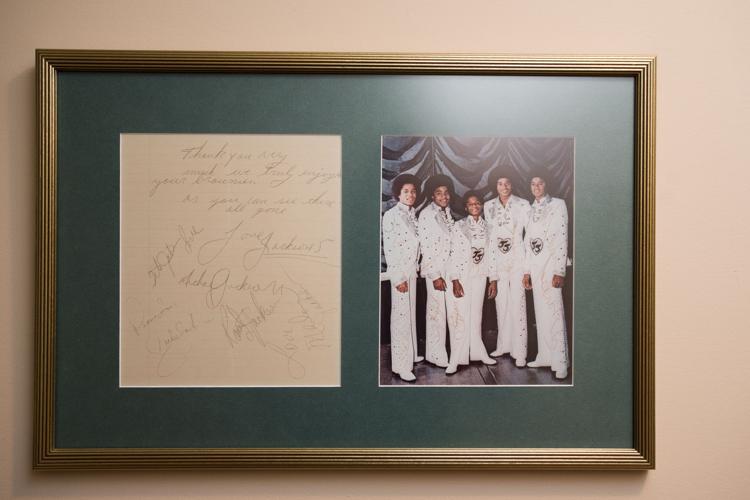 Sigma developed its own distinctive sound. Lush orchestration was common, and it wasn't unusual for 40 or 50 musicians to be on a single track.
Joe was also known for his ability to capture a crisp, clear sound. Sigma was the second studio on the East Coast to have 24-track recording, after RCA. Joe was able to stay on the cusp of technology by looking to another industry for hints.
"I realized that the real technology didn't come out of New York," Joe says. "It came out of the movie industry. So, I used the movie industry to get my ideas for what I was going to do in my studio."
That helped him nab big artists like David Bowie, who recorded the majority of the "Young Americans" album at Sigma in Philadelphia in 1974.
"He was like a hummingbird," Joe says of Bowie.
Cecelia, who worked at Sigma as a receptionist once her children were grown, says she thought she might break Bowie's fingers when she shook his hand.
"His fingers were so delicate," Cecelia says. "I just will never forget it. They were as light as a feather. ... He was so ethereal."
During the Sigma sessions, teenage fans camped outside each night in hopes of catching a glimpse of Bowie as he was coming or going from the studio. When the recording was finished, Bowie invited them in to hear the album. The fans, known as the Sigma Kids, are now engrained in popular music lore and are the subject of a documentary.
"He made his reputation when he invited the kids in," Cecelia says. "To me, that was such a nice gesture."
Philadelphia's Sigma Sound is also famous for hosting a 1972 Billy Joel concert, where the then-budding musician recorded a version of "Captain Jack" that got extensive airplay in the months following.
In 1977, Joe opened a New York location of Sigma Sound. There, artists like Whitney Houston, Madonna, the Talking Heads, Paul Simon, Elton John and others recorded. Joe's day-to-day involvement in the New York studio was limited, which he says was made possible by a stellar group of employees, many of whom still keep in touch.
"I was so lucky to attract really good people," Joe says.
After the advent of digital recording in the '80s, Joe began to consider selling the business. In 1988 he sold the New York City studio and in 1990 he passed off the reins of the Philadelphia studio to his son Michael, who ran the company until it was sold in 2003.
Shortly before Sigma closed its doors for good, Joe snuck in one last session with a young country singer he heard of in a conversation with someone in Avalon, New Jersey, where he spends his summers.
"This guy gives me a video tape and he says, 'my friend's daughter sings,' " Joe says. "So, I listened to the tape, and she writes music as well. I listened to it and I said, ' she's pretty good.' "
He invited the girl and her father to come to the studio to record five tracks with producer Steve Migliore, who worked with LeAnn Rimes.
Just a few years later, she went to Nashville to make her debut self-titled album, "Taylor Swift."
In 2015, the original Sigma Sound Studios location at 212 N. 12th St. was dedicated as a historic site by the City of Philadelphia.
These days, Joe says he doesn't listen to quite as much music as he used to. He still loves Joel's music, though, and is also a fan of Aerosmith.
When it was time for the Tarsias to downsize, a neighbor from their beach home in Avalon suggested they visit Willow Valley Communities. Prior to that, the couple had only been to Lancaster to visit Dutch Wonderland when their children were young.
As he reflects on his time in the recording business, Joe says he hopes young people looking to get into the same field are provided the same opportunities he was.
"It's a fun way to make a living," Joe says. "I wouldn't trade a second of it."