Artist Sarah McRae Morton considers herself a storyteller.
She just doesn't like to use words.
Her canvases are filled with elements of history, imagination and romance, swirled together with a confidence reminiscent of the masters.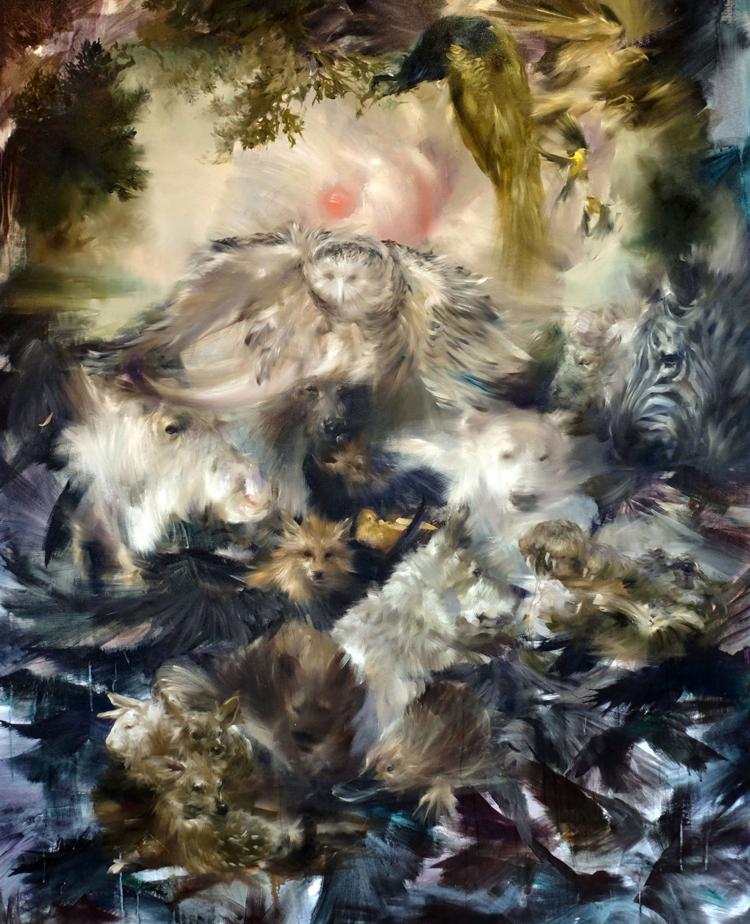 Disparate subjects often are paired together. Some are in sharp focus while others fade into dreamy shadow. Rich colors blend with creamy cloudlike whites.
Her paintings are disconcertingly comforting.
When she tries to describe her work, some of which is on display through February at Red Raven Art Company, Morton hesitates, searching for the right words.
"I see myself as a representational painter,'' she says. "I see some magical realism as an influence. I see Early American folk art as an influence. I draw from a lot of eras of art history.
"I think my painting is somewhat of a ...'' and she stops. "I don't think I can put my finger on it.''
"I hope that I'm a better painter than I am a speaker,'' she quips.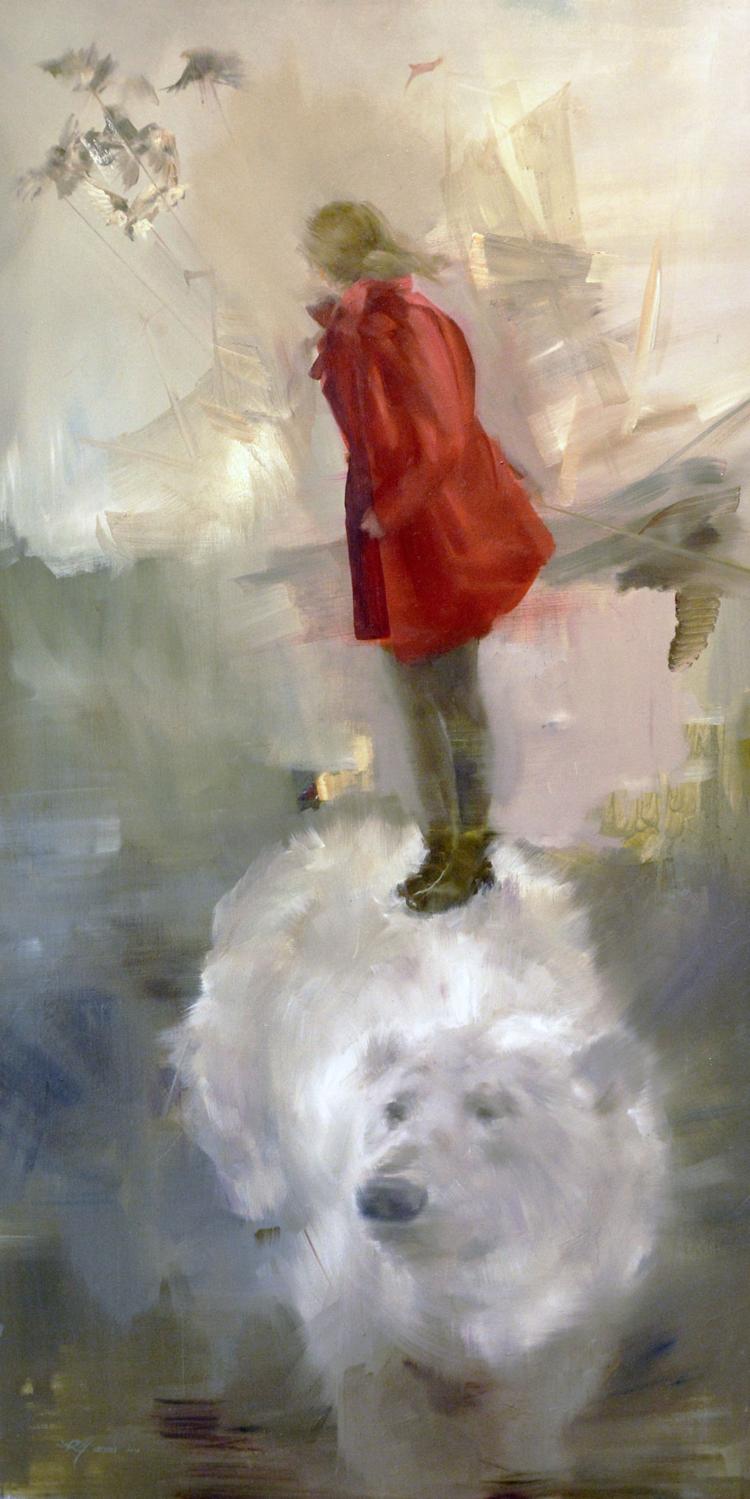 Morton recalls a conversation she had with one of her mentors, the late artist and teacher Myron Barnstone, with whom she studied in her teenage years.
Near the end of his life, the artist finally showed Morton his work.
"I said 'if somebody were to write about these paintings, what would you want them to say?''' she relates. "He said 'You know, the work is nonverbal. I've poured my soul and my being into it.'
"That resonated with me. It's hard to describe a visual piece with words.''
Still, her work is so vibrant, so romantic and visceral, it almost begs a description.
"I think it's important to me to channel other stories and energies into the painting that are not necessarily my own,'' she says.
"It's like being a folk musician or something. It's just retelling a story. You take all these influences and put them through a filter and translate them into another medium.
"I think the work is a translation of ideas, of feelings and of history.''
Morton, a Lampeter-Strasburg High School graduate, began showing her work at Red Raven in 2007, while still attending the Pennsylvania Academy of the Fine Arts in Philadelphia.
She has had a solo show at the gallery every year since.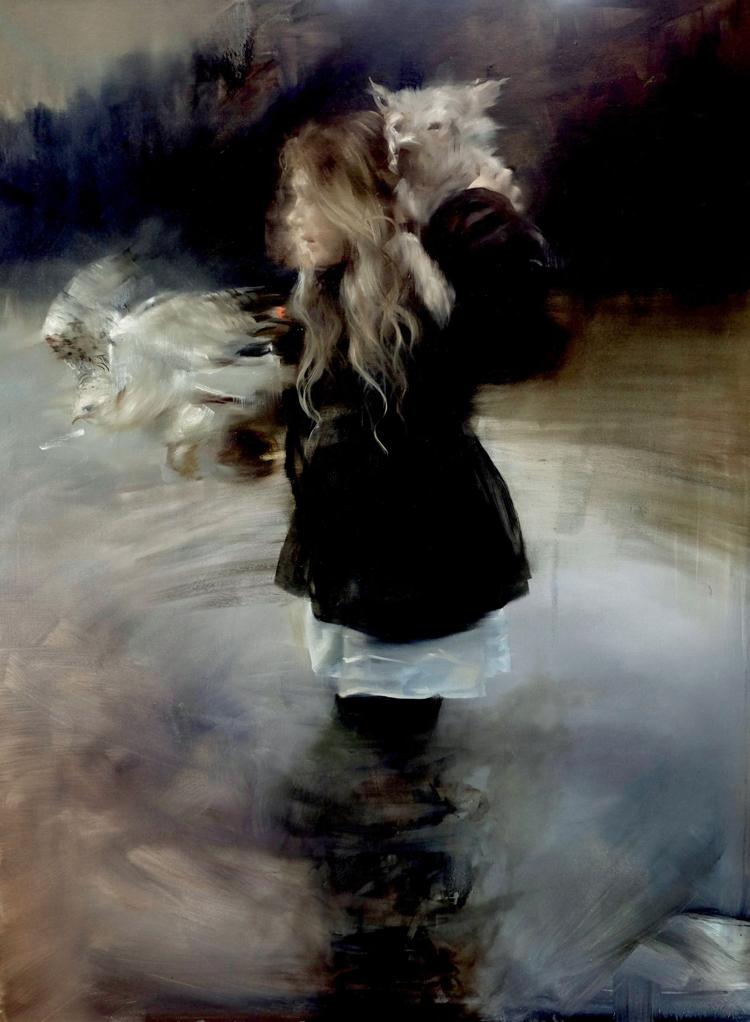 Although she lives in Cologne, Germany, and exhibits there and in other areas of the U.S., she looks forward to returning each year for what she calls her "homecoming" show.
Morton grew up on her family's farm in Strasburg.
She doesn't ever recall a time when she wasn't creating art.
"I think I started fingerpainting at the kitchen table like every other kid, but I just kept doing it,'' she says.
"We had rolls of paper on our playroom walls so we could draw on the walls. My parents always encouraged it.
"It was never really a decision to be an artist. It's just something I've always done."
Oil paint is Morton's medium of choice.
"I think I like the history of the medium itself, the process it requires. It teaches you all kinds of lessons on patience,'' she says.
Her studio in Cologne (where she often works for 12 hours a day) is filled with her pre-painting sketches and more recently her sculptures, a relatively new venture for her, and one she uses to create a three-dimensional character before she translates it to the canvas.
But to her, the work isn't complete until someone else experiences it.
"Artwork becomes something else when people lay eyes on it,'' she says. "Paintings can function as mirrors sometimes. People bring a piece of themselves to the art.
"It may not be the story that I was channeling into it, but if it reflects something to that person, it's OK."
Morton can't imagine a time when she won't be tranforming a canvas into a story. And she's grateful she can make a living doing what she loves.
"I don't know what I did in a past life to have deserved this one, but the stars have aligned,'' she says. "It's an incredible opportunity and responsibility. It's a gift.''