Turning movies into stage shows is hard enough, but when the movie is animated, it gets much tougher. Animated characters have few boundaries. 
But the Ephrata Performing Arts Production of "Shrek, the Musical," which opened Thursday night, makes it look easy.
Thanks to an excellent cast, a terrific set by Mike Rhoads, strong musical direction from Cheryl Markle and smart direction by Ed Fernandez and Irving Gonzalez, "Shrek The Musical" shines.
No, it isn't as seamless as the movie and it took me a while to get used to Bryon Smith's Shrek, but once I did, the show started rolling. You are in for a real treat.
The theater, with its side and center entrances and thrust stage, is well suited to the show and the directors use everything wisely.
Strong voices give power to the songs by Jeanine Tesori (music) and David Lindsay-Abaire (book and lyrics) and the colorful costumes of Mercedes Maccarino keep the show feeling fun.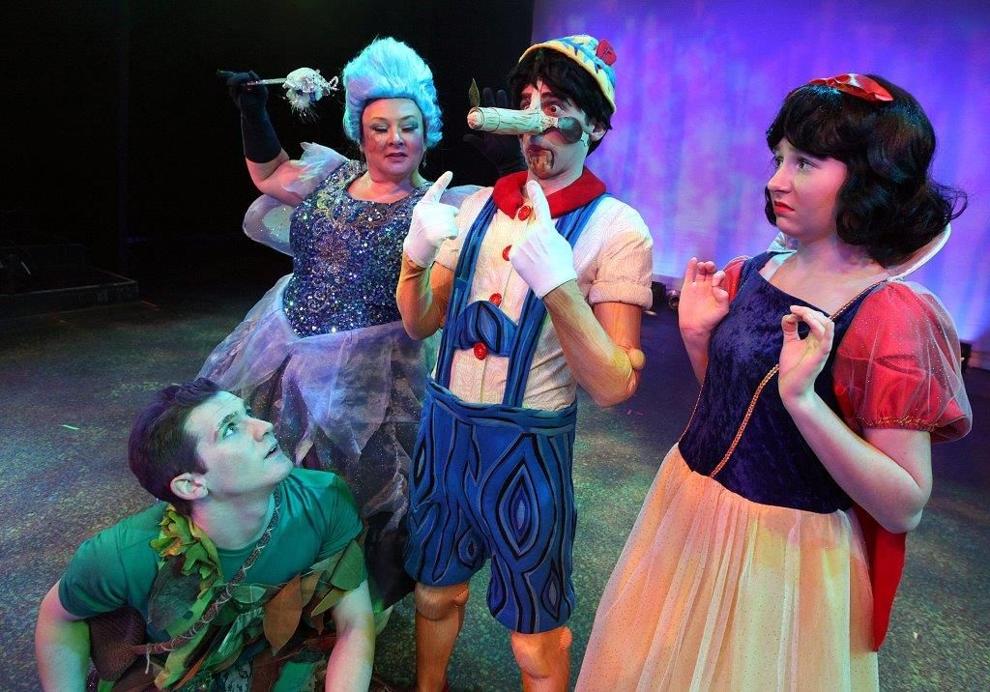 Shrek is an ogre who wants to be left alone.
The show introduces him in an awkward way and Smith's Scottish accent makes him sound like a kindly old man at first. And his face isn't green.  But as Shrek begins to interact with his friends, Smith's performance grows and settles into the character. He'll break your heart at the climax of the story.
And he's got a fantastic voice.
So there's Shrek in his swamp when a bunch of fairy tale creatures arrive, including the Three Bears, Little Red Riding Hood, the Three Little Pigs, an elf, Peter Pan, the Big Bad Wolf, Snow White and many others.
Their leader is Pinocchio (Vince Fazzolari) who, of course, can't stop lying. Fazzolari's high pitched voice and pushy personality work well here.
All the fairy tale characters were forced to relocate to the swamp by the nasty, diminutive Lord Farquaad (a hilarious Preston Schreffler who somehow makes us believe at all times that he is about 3 feet tall), who is cleaning up his kingdom, Duloc, by taking out all the freaks.
Shrek wants to be alone — he is an ogre after all — so he agrees to go to Duloc and talk to Lord Farquaad.
Along the way, he meets Donkey (Michael Roman), who fast talks his way into becoming Shrek's traveling companion and friend, even though Ogres don't want friends.
Roman looks great as Donkey and his performance is dazzling. The one-liners shoot out of him and they all hit. Every line reading, every movement and every facial expression is spot on. It's a brilliant performance.
Sure, it owes some to the great performance by Eddie Murphy in the movie, but it belongs to Roman.
We discover that Lord Farquaad needs a queen to actually become King of Duloc. He hears about Fiona (Taylor Luckenbill) but she is imprisoned in a castle, guarded by a fire-breathing dragon (the sassy Kristin Fidler, who sure knows how to belt them out) and surrounded by hot lava.
He sends Shrek.
Luckenbill is on fire as Fiona. Passionate, funny and wonderfully loud, she has been taught to believe that the man who rescues her from the tower is her prince charming, and the two will live happily ever after.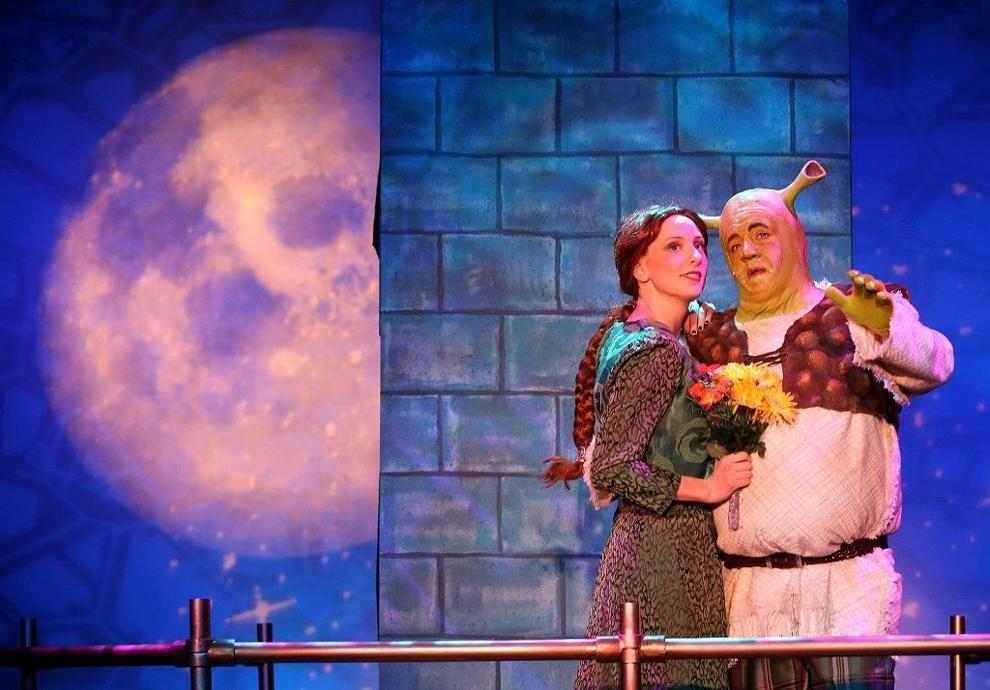 Of course, having an ogre rescue you might change that plan.
As they journey back to Duloc, Fiona and Shrek compete over who's had a worse life in "I Think I Got You Beat," which devolves into a farting contest. (One of Shrek's great weapons as an ogre.)
They fall for each other.
Fiona is not the delicate princess she appears to be and she has more in common with Shrek than he realizes.
But she is looking for her prince charming.
The whole idea of "Shrek" is to bend fairy tales and the idea of "happily ever after" on its ear. And it does so beautifully, with a lot of joy and spirit.
If you go:
What: "Shrek The Musical"
When: Through Dec. 19
Where: Ephrata Performing Arts Center, 320 Cocalico St., Ephrata
Cost: $25 - $32 evening, $22 matinees
Information: 733-7966, ext. 1. ephrataperformingartscenter.com