"Hamlet" is a tough play to stage. It's got so much depth and so much profundity, productions and actors  often get lost in it.
Happily, the People's Shakespeare Project, under the direction of Laura Korach Howell, which is being performed this weekend and next outside at the Winter Center amphitheater,  is an exciting and brisk production with some excellent performances.
Jeremiah Miller's Hamlet  is impatient, highly sarcastic and angry. It's an entertaining and strong performance and all the more impressive because this is only his second time working with Shakespeare. (He was in The People's "Tempest" last year.) 
My only issue is the production moves so quickly, we never get a chance to see Hamlet's regret, to contemplate the stunning poetry in his soliloquies or feel his weaknesses.
This Hamlet feels too strong and confident. 
But this is a tale of revenge and Howell has reasons  to pace it quickly.   
As the play opens, we discover that Hamlet's father, the king, has died suddenly and his mother, Gertrude, has quickly married the king's brother, Claudius. 
A figure who claims to be the ghost of Hamlet's father, tells his son he was murdered by Claudius and wants him to revenge his death.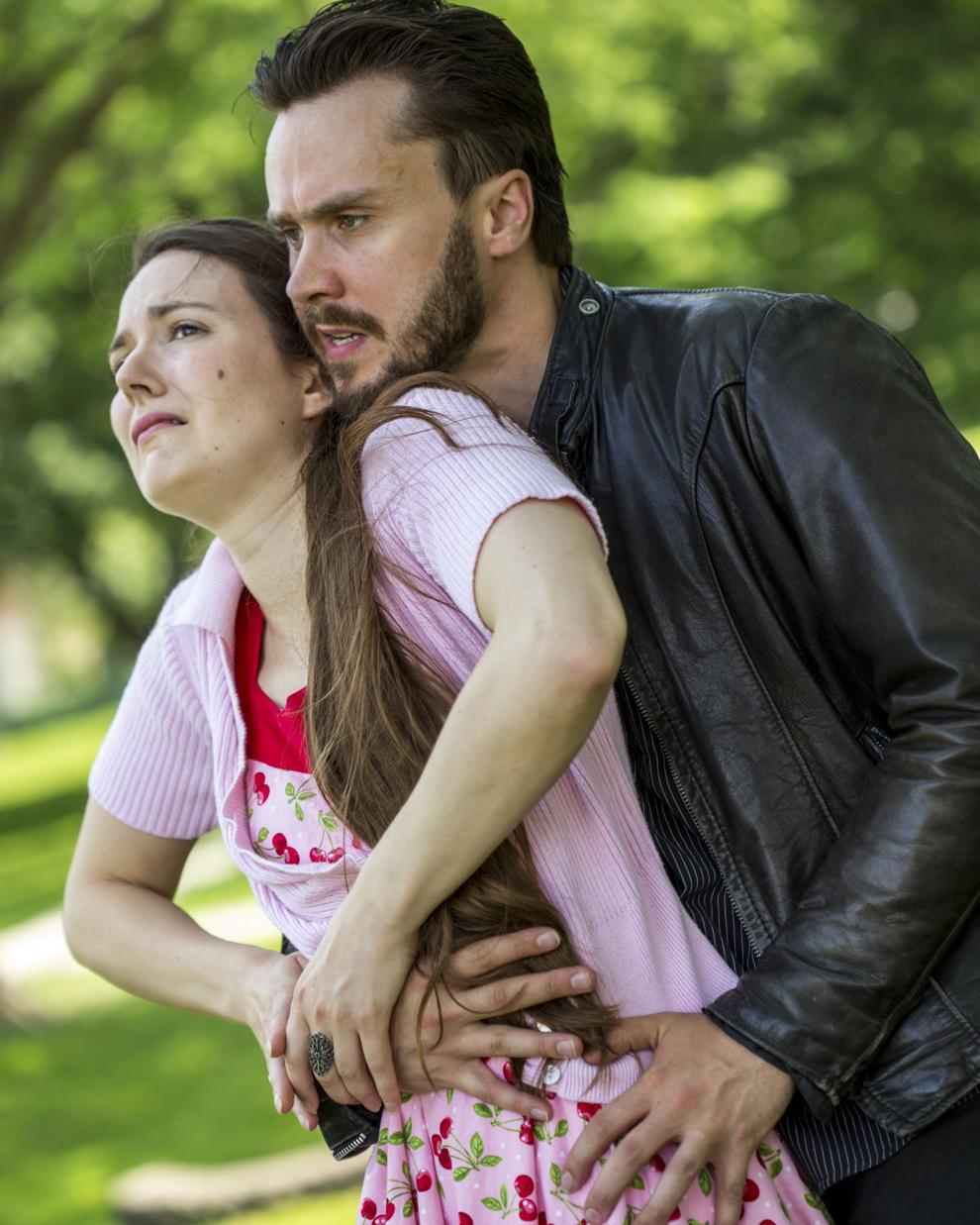 In order to find out what is going on in court, Hamlet feigns madness and most cruelly, abuses her girlfriend, the sweet Ophelia. He also murders Ophelia's father, thinking it is Claudius.  
This is especially where I felt Miller didn't show enough vulnerability. He seems to have forgotten about Polonius seconds after he kills him and his response to Ophelia's suicide doesn't feel deep and true.
Ruch's Gertrude is heartbreaking as she comes to realize that her son is truly going mad in his fury. She married Claudius (Dan Burke) in haste after the questionable death of her husband, King Hamlet, and now she needs pills to keep herself from despair.
Burke has a brilliant scene in which he confesses his sins to God in a chapel, his guilt overwhelming him, if only temporarily.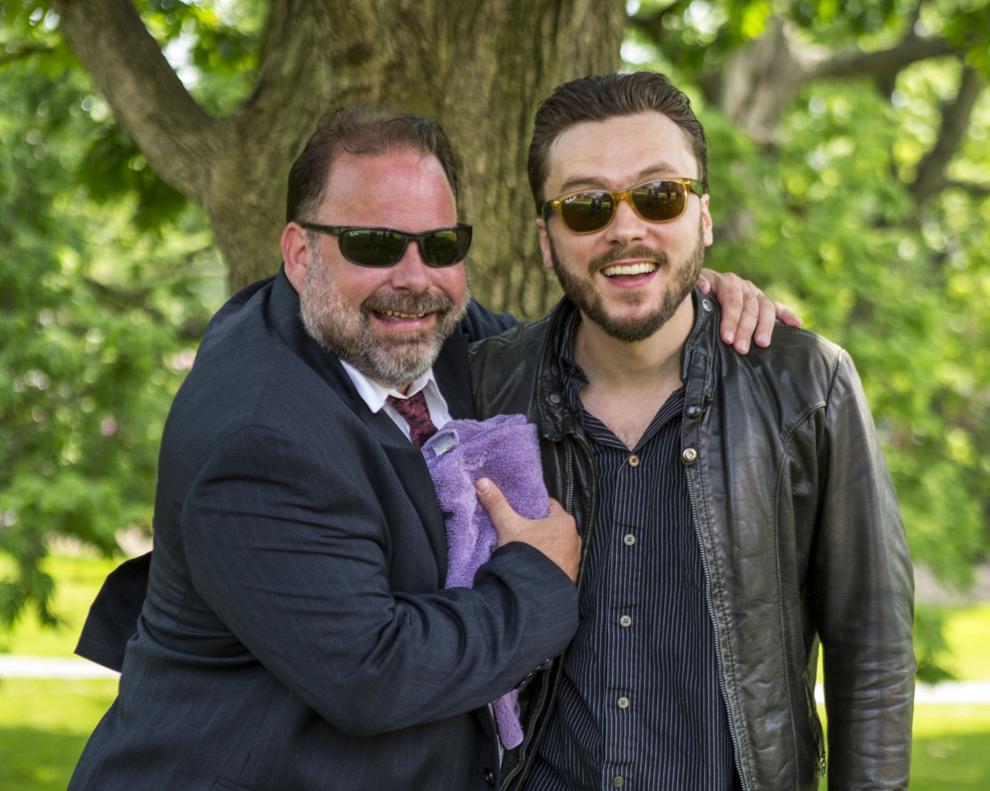 Holly Andrew is a stunning Ophelia. Her mad scene is frighteningly believable. Jeff Wolfthal's Laertes is wonderfully full of life and rage. 
And John Kleimo is  the perfect Polonius, digging all the humor and pathos out of the foolish character and never overdoing it.
Kleimo's  wisecracking Gravedigger took a little while to get rolling, but once he was, the character was a delight.
Also offering fine performances were Ken Trani as the Player King and Bernardo, Justin Hopkins and D.J. Littell as Ronsencrantz and Guildenstern, Josh Dorsheimer as Horatio and Alyssa Rader as Player 2, Reynaldo and the Gravedigger's Apprentice.
This is a terrific cast and kudos to Howell for getting such strong performances from everyone.
It's great to see Shakespeare done outdoors so well. I never missed a line or got distracted, though a rabbit did try to steal focus from the show a few times.
He didn't succeed.  
IF YOU GO:
What: "Hamlet"
When: Tonight through Sunday and June 16 - 19, 7:30 p.m. (live music begins at 6:45 p.m.)
Where: Winter Center Alumni Amphitheater, Millersville University, 60 W. Cottage Ave.
Cost: Donations of $5 students, $10 adults suggested
Contact: peoplesshakespeareproject.org