Sometimes it takes fresh eyes to see something that's been there all along.
Lucky for Lancaster, photographer Lina Seijo-Herbert has them.
The way this Brooklyn native views her adopted city is showcased in an exhibit called "Lancaster Street Style,'' currently hanging in City Hall Gallery.
For those willing to brave the cold, the gallery will host a First Friday artist reception from 5 to 8 p.m.
"I am in love with Lancaster,'' Seijo-Herbert says.
"One of the reasons is it reminds me of where I grew up. It's kind of like a neighborhood you would stumble upon in Brooklyn.''
Seijo-Herbert comes to Lancaster by way of Minnesota - where she spent three years waiting for her now husband, Dennis Scott Herbert, to get his masters degree.
Before that, her family lived in Allentown, but only since 2008.
Photos: 'Lancaster Street Style'
She spent most of her life in Brooklyn.
But it's Lancaster that she has fallen in love with. It's where she calls home.
When she and her husband were looking for a place to relocate after his graduation, some friends suggested Lancaster, telling the couple about its artistic vibe.
She had visited the city once in 2009 and remembered being charmed. So they decided to relocate here.
"I loved walking around the city. I loved the architecture, the historic buildings and the houses,'' she says.
But she saw more than history here. She was drawn to the people.
"I'm very into fashion, so that's something that I noticed about Lancaster. People here create their own style. I loved that.''
It was on one of her walks through town that the proverbial light bulb went on.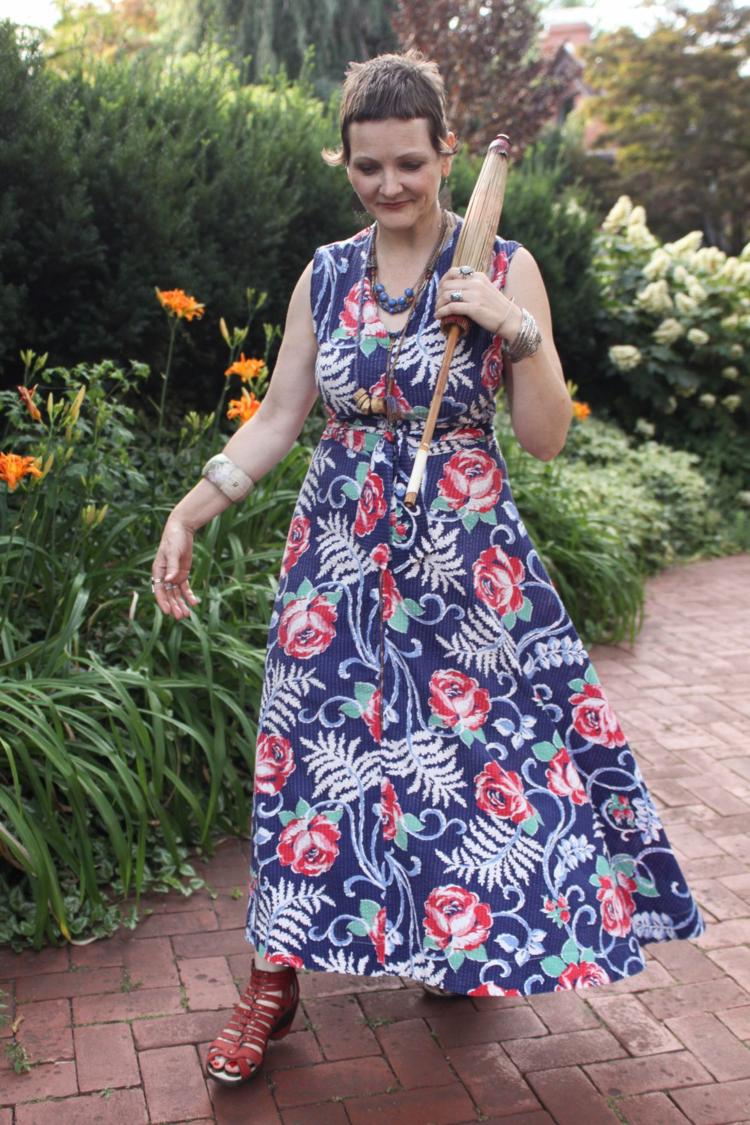 "I thought why don't I put the two together?,'' she remembers. "The city and the people who live in it.
"I didn't know what was going to come out of the project after I did it, it was just something I wanted to do.''
That's how "Lancaster Street Style'' was born.
Once she decided to do the project, she had to figure out the best way to do it.
There was one thing for certain. She didn't want it to be a modeling project. She would never dress her subjects or even suggest what they should wear.
"They chose their own clothes,'' she says. "I wasn't styling anybody. This was all about them.''
"Them'' were people who heard about the project and contacted her, some others she asked, and many who she simply approached on the street.
"Some of the people I shot, they decided to bring their own stuff,'' she says. "It was nice to have some of the people add to the project; it was kind of a collaboration.''
The settings for the portraits were serendipitous. They took a walk and waited for inspiration.
A courtyard garden, Central Market, an historic home on Marion Street, a street corner, Binns Park - a lot of Lancaster city is captured behind Seijo-Herbert's subjects.
The exhibit was shot with one of Seijo-Herbert's two digital cameras, mostly because she had the right lenses for the project.
That said, the rest of her camera collection - nine in all - are all film cameras, including vintage models.
And she uses them all.
"I embrace both film and digital,'' she says.
"What I love about film is that you can develop your own pictures. The fact that you took these photos and you're bringing them out, it's very special. Film is very raw, too."
But she appreciates the immediacy of digital.
What she won't do, however, is edit the photo after it's taken.
"A picture is a picture when you see it,'' she says. "You're taking a picture for a reason because it looks good to your eye. Adding something to it is not the same.''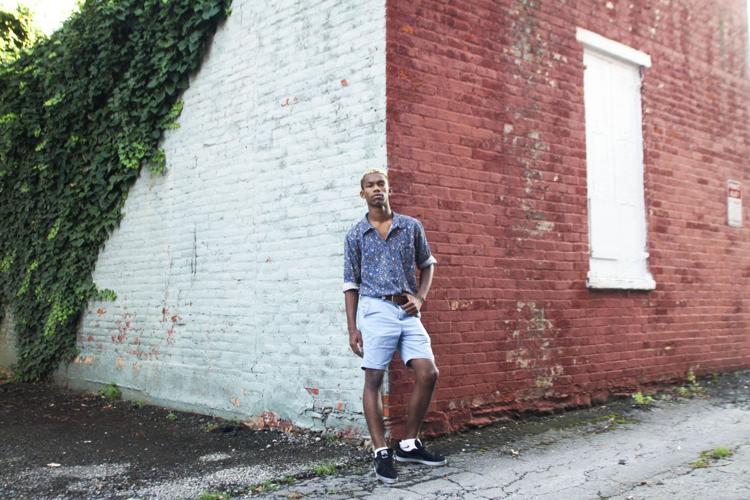 As Seijo-Herbert began shooting her project, she would post the pictures on Instagram, where they came to the attention of Joanna Davis, the City of Lancaster's Public Art Manager, who invited Seijo-Herbert to exhibit at City Hall Gallery.
"I knew of her work before, but when I was seeing her posts on Instagram it felt so relevant to the city's Public Art Program,'' Davis says.
The pieces, which she describes as rich in imagery, are "sort of telling this story and allowing the community members to have a voice.''
So what does Seijo-Herbert hope comes out of her first show in Lancaster?
"I want the viewer to take advantage of the city they live in. Go out there, walk around. Take it all in. Realize how beautiful the city is. Look at the people around you.
"Everyone is so different here in their own ways. I blended that all together and it's beautiful to me. I hope that someone else can see that too.''