Joel Stigliano has gone from playing a kindly pastor in Dutch Apple Dinner Theatre's last production to playing the dastardly villain in "Peter Pan," opening there today.
"He's a lot of fun to play," Stigliano says of the character Captain Hook. "There is something very freeing about playing the bad guy."
And Captain Hook is an intriguing bad guy.
"You love to hate him," Stigliano says. "As a villain, he is so polite. He's not just an evil guy. There is something more sinister and dangerous about a guy who is a gentleman. He's scary, full of poison."
Plus, the captain's got quite the wardrobe: a velvet coat, ruffles and a snazzy hook to replace the hand eaten by a crocodile.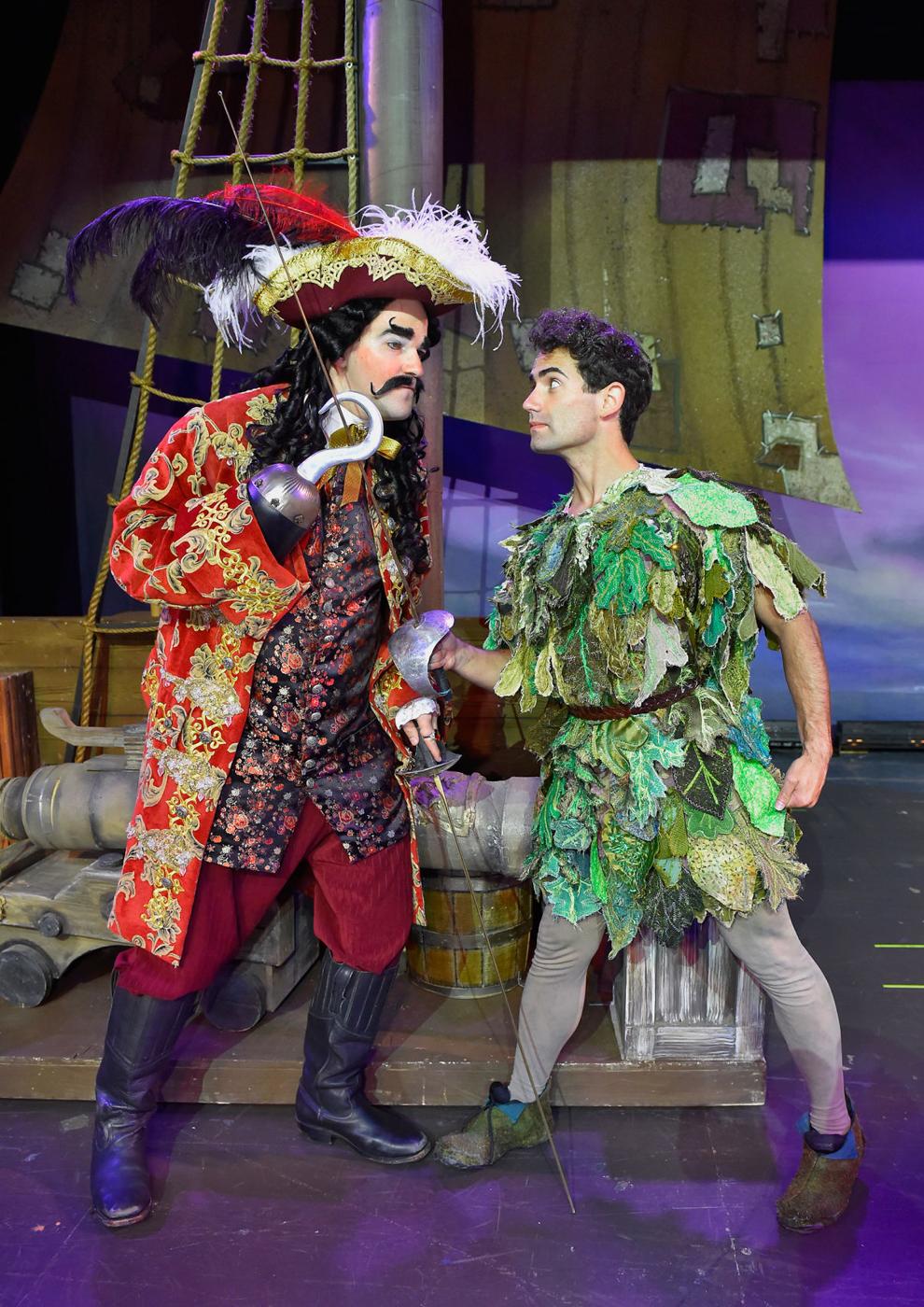 The play calls for the same actor to play Mr. Darling, father of Wendy, Michael and John.
"The father is aloof and removed," Stigliano says. "He loves his children, but his mind is elsewhere." He worries about his job, paying the bills, and all the other things adults have to worry about.
Both Mr. Darling and Captain Hook represent adulthood. But in this musical, based on J.M. Barrie's play and novel, nobody wants to grow up.
Peter and his mischievous fairy friend, Tinker Bell, visit the children's nursery late one night and, with a sprinkle of pixie dust, take them to Never Never Land. There they have all kinds of adventures with Captain Hook and his pirates, an Indian tribe and the Lost Boys.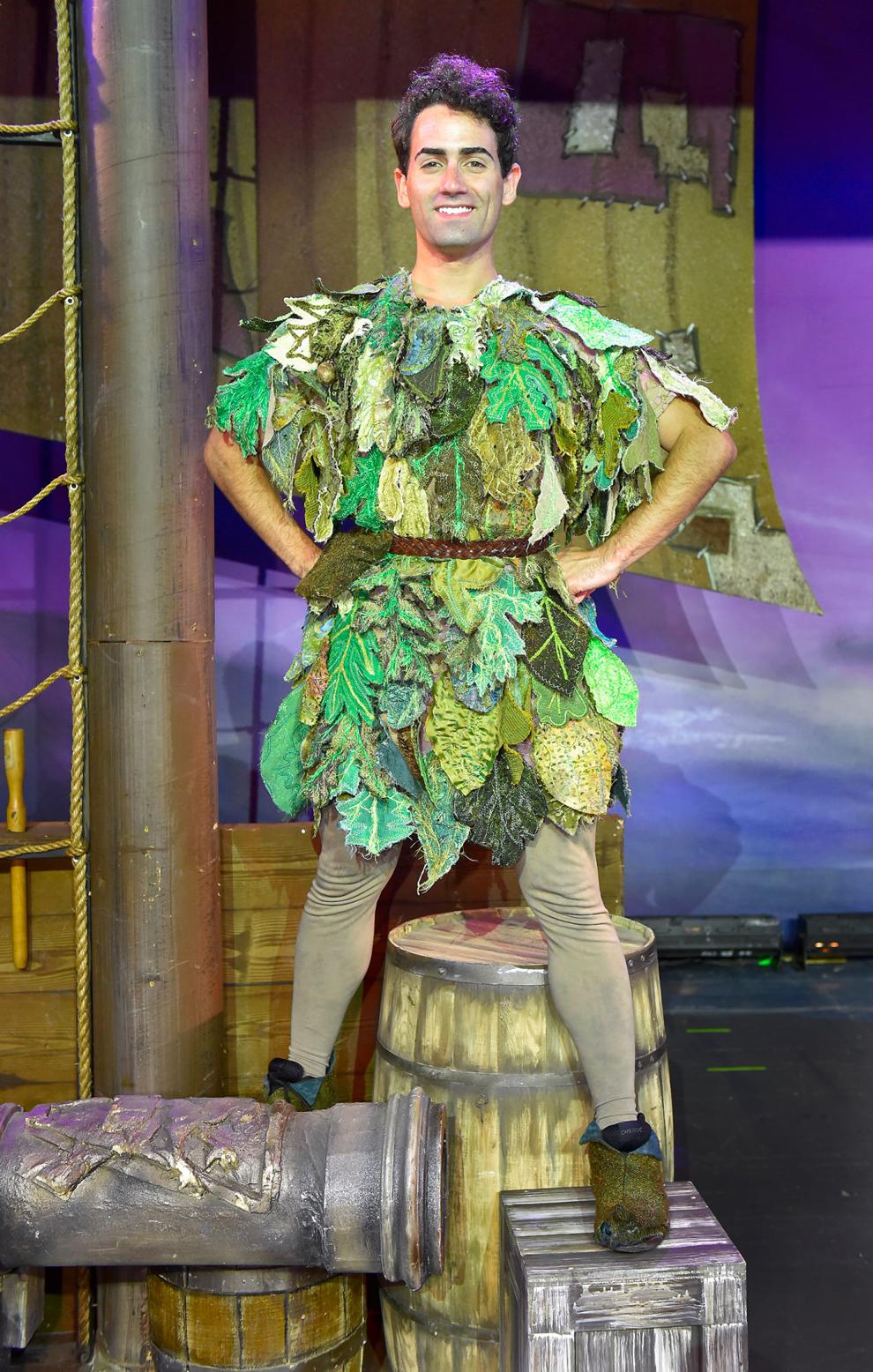 Will they stay kids forever, or will they have to grow up? If so, is that a horrible thing?
"It's complicated — various shades of gray. It all depends on your perspective," Stigliano says.
If you are a child, childhood is good and adulthood is bad.
"No one wants to grow up and work and pay bills," Stigliano says. "And adults somewhat resent children in a way. We love them — they are everything we used to be. We don't get to play anymore. We have to deal with the real world."
Unless, of course, you are an actor.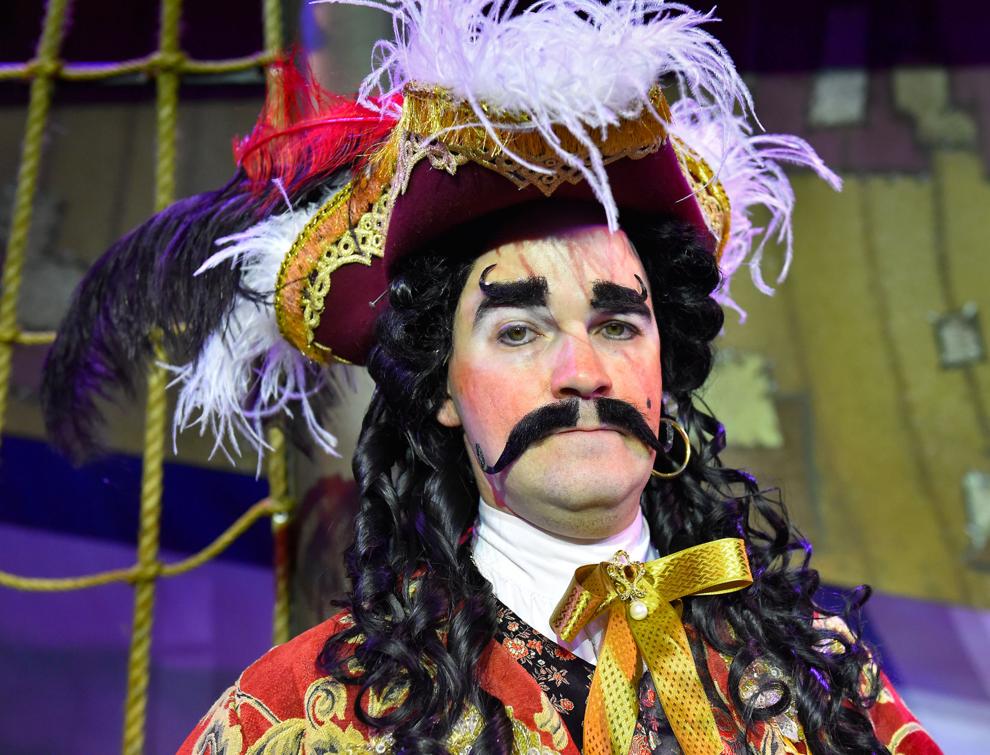 "One of the joys of being an actor — as unstable a career as it is — is it affords you two hours or so to be anyone but yourself," Stigliano says.
He started acting when he was about 11. His family, after moving around a lot, had settled in Youngstown, Ohio.
"My oldest brother couldn't get the art class he wanted in high school, so he took a theater class. At the end of the class, they did a one-act play festival, and he was Rod Serling in "The Twilight Zone," Stigliano remembers with a laugh. "I had never seen a play before and I thought, 'This is amazing. I want to do what my big brother is doing.' "
And he did. His first role was as the boy who buys the goose for Scrooge in "A Christmas Carol."
His big break came in 2013, when he was in the national tour of "Elf."
He's acted in a wide variety of shows, from Chekhov's "The Cherry Orchard," to "Taming of the Shrew," to "Run For Your Wife," at the Dutch Apple's sister theater in Florida, the Broadway Palm.
Like most actors, Stigliano had to do a lot of other jobs. For seven years, before attending graduate school, he worked for Dramatist Play Service, one of the major licensing and theatrical publishing agencies in the world.
It was a good job for someone in the theater.
"I would read about four or five plays a week and go to the theater three times a week," he says. "I have an appreciation for how plays work."
While he got to see some great productions and read some fantastic plays, Stigliano says he also saw and read a lot that didn't work, that were just bad.
"Telling a story is not easy. When you look at J.M. Barrie, he's able to tell the story he wants to tell and not cave into what you think the audience wants. That's tough to do."