There's a dichotomy hidden in Lori Lee's vibrantly colored and richly textured oil paintings.
They are both innocent and mysterious, cheerful and haunting — a little like the artist herself.
Her work will be showcased in "Anything But Ordinary,'' an exhibit opening Friday at LSJ Studios.
On one crimson-covered canvas, two fiery sunflowers droop toward one another, with pieces of petals — like tears — falling to the ground.
In another painting, three delicate blooms of Queen Anne's lace stand out against an azure backdrop, as an unseen light source filters into the dark corners.
The paintings are large and strong, as are the emotions they evoke and the emotions that created them.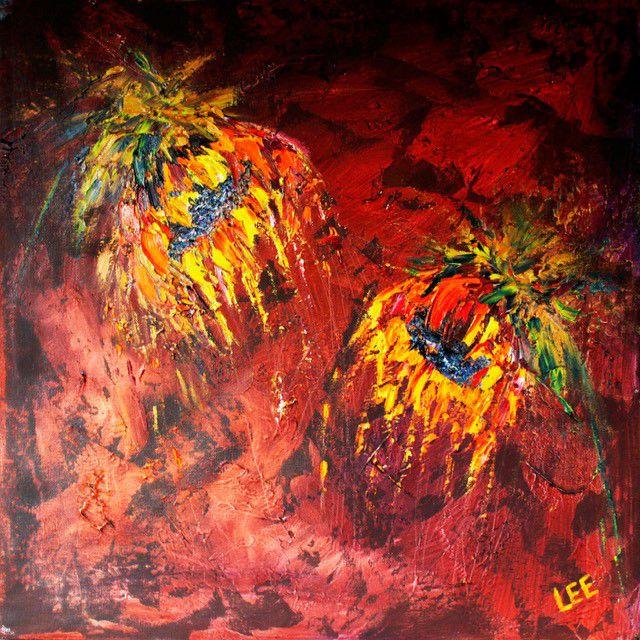 The show is dedicated to the artist's mother, Linda Myer, who died July 5 of ovarian cancer.
"She was my biggest fan,'' Lee says. "She was always just right there by my side.'' Her exhibit is a tribute to the woman who continues to inspire her.
"She would walk into a room and light everything up,'' she says. "My mom always wore bright colors and I love them. They make me feel happy.''
Lee is largely self-taught, although she took lessons as a child and young teenager. But by her high school years, she had put down her brushes completely.
Marriage, a son, a home and a job gave her little time to pick them up again.
But when her son was ready to go off to college and her husband was starting a new business that required a lot of his time, Lee suddenly found herself without purpose.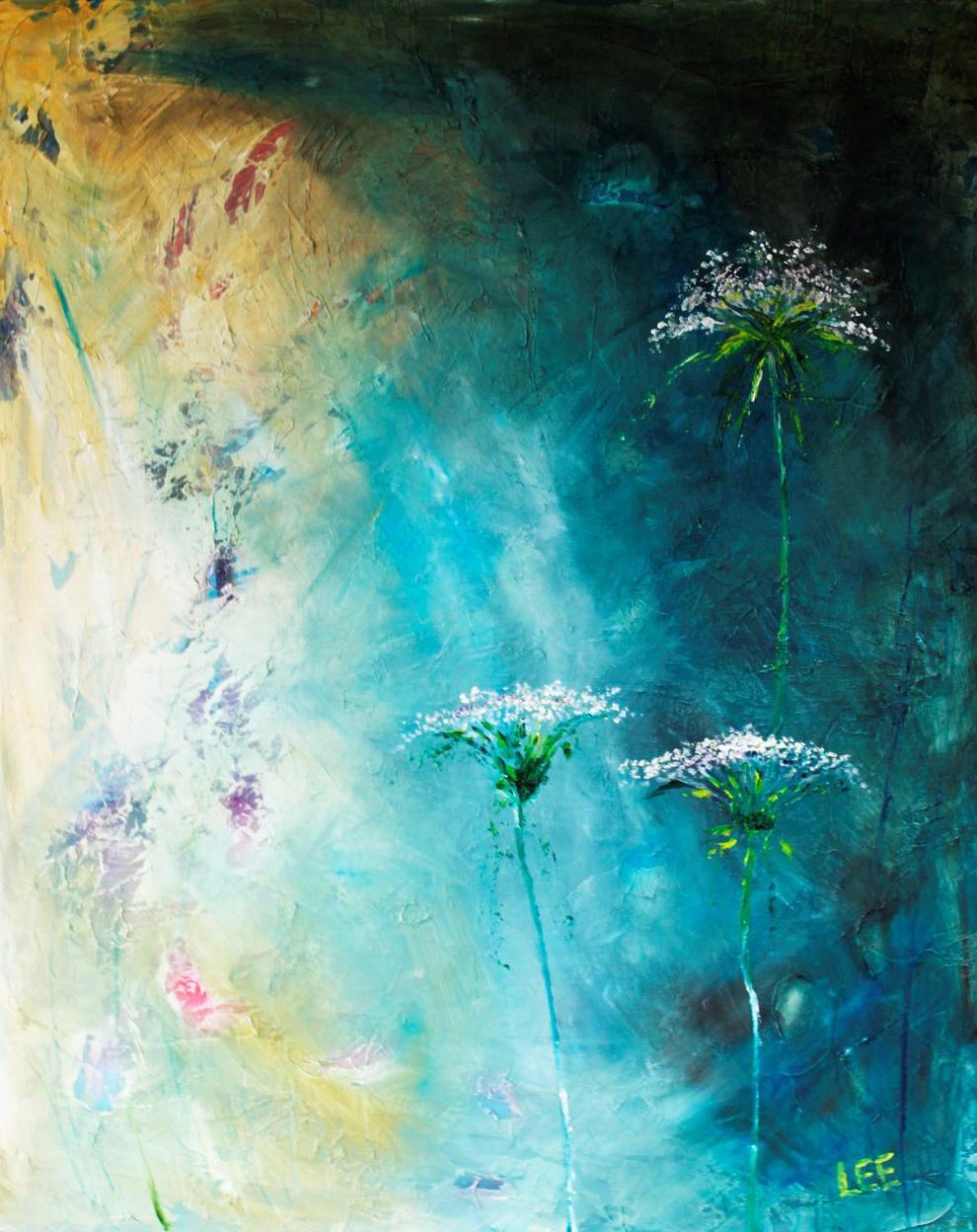 "It started that way and spiraled out of control,'' she says. Her depression led to anorexia, for which she was eventually hospitalized.
"I was down to like 75 pounds. My body was about to shut down,'' she remembers. "Everyone was trying to help me, but I didn't want help.''
Desperate, one day her husband brought home an easel, canvases, paints and brushes, hoping to lure her back into life. And that was the turning point.
"It didn't happen overnight,'' she says. "But it made me feel like I had some self-worth. I never had very much self-esteem.''
She still has the first painting she created, taken from an image of a little boy she'd seen in a magazine.
"He had such a happy expression on his face,'' she says. "It was like he was looking back at me. It was a 'you got this' kind of feeling."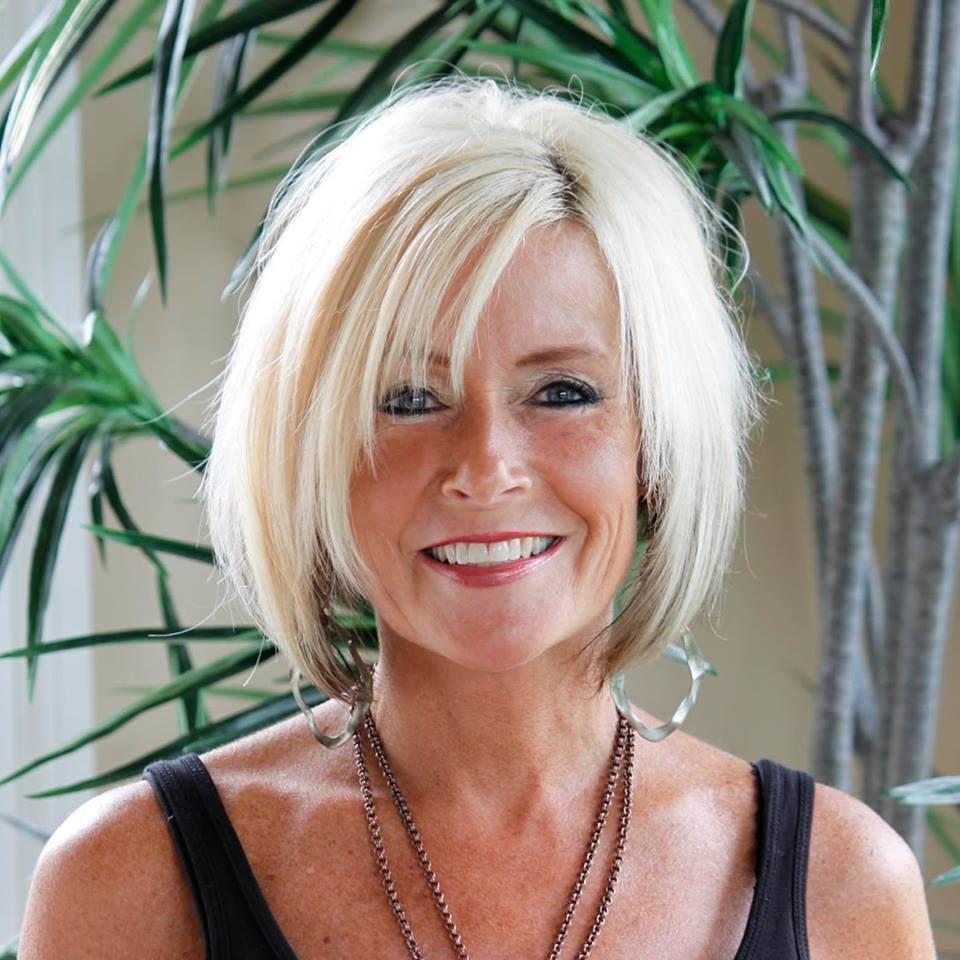 And she did. The act of creating healed her mind and body, and her works evolved over time.
Now, her process begins in front of the easel. Often she has no idea what she's going to paint.
"I just start with a canvas,'' she says. "I paint a color underneath it, create texture over top of it and just sort of see what evolves. It creates its own path as I'm painting."
"You can always tell what it is. I don't do total abstract, just an abstract version of something.''
Her early works were often small, but today they are mostly large.
"My style has changed since the very beginning. I do a lot more texture, bolder colors, a lot bigger canvases,'' she says.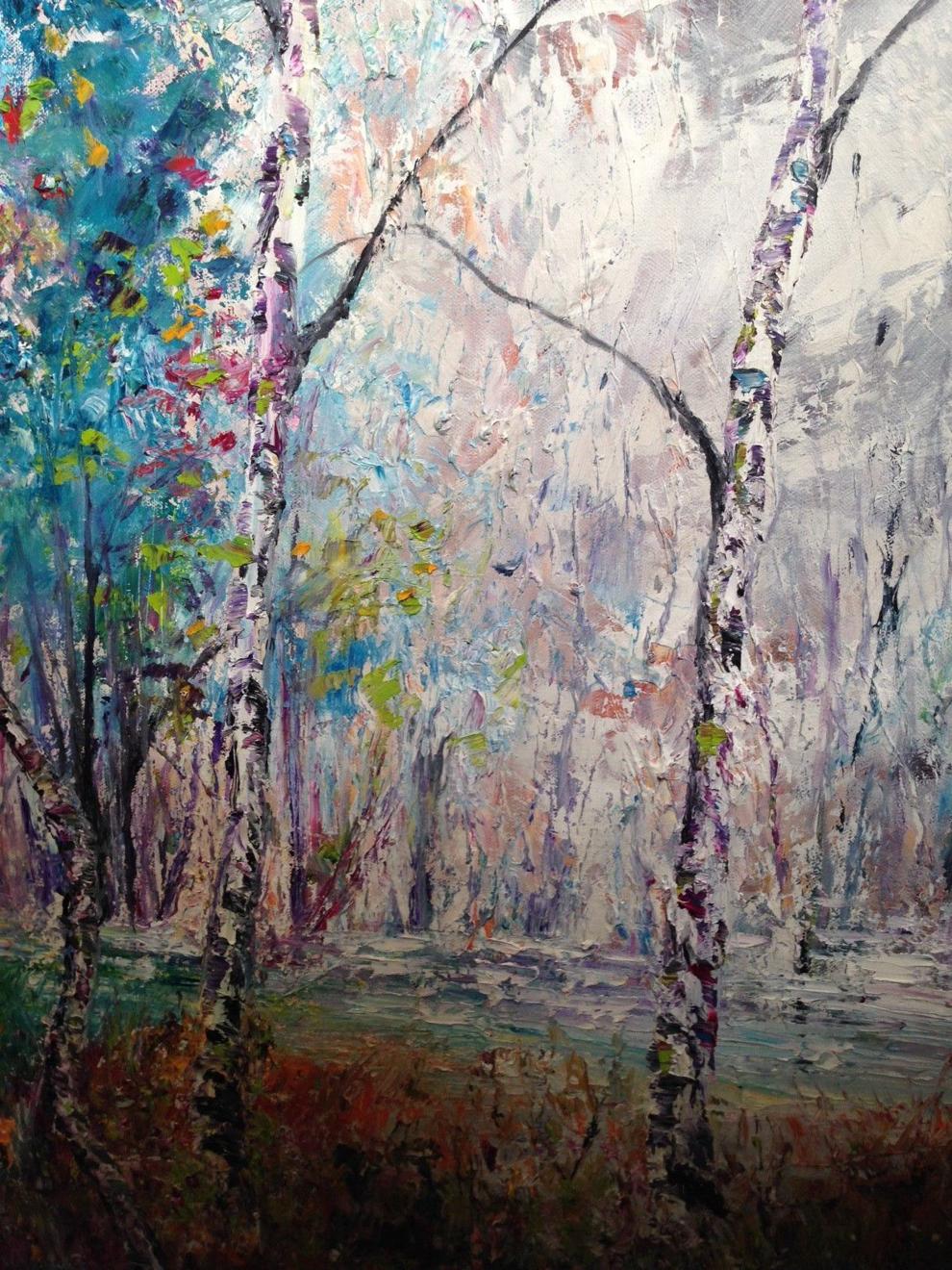 "When I have a big canvas in front of me, and right now with all the anger, I can swing my arm and get all my anger out. Depending on my mood, I can take it out on the canvas.
"It's funny because people say they can tell the kind of mood I was in when I painted something, and they're right."
While Lee is excited about sharing her work with others, she knows this show will be difficult without her mom, who attended everything her daughter did.
In Lee's dedication, she writes:
"Most people walk through life just going through the motions. They stumble around staring at their phone, while harboring life's stresses on their minds. They pay little attention to their surroundings.
"My mom was quite the opposite. She had a way of seeing life in vivid color. Through her eyes nothing was ever drab, boring, or meaningless. Life with all its beauty and color danced around her. Being with her was like seeing life through kaleidoscope eyes."
Like mother, like daughter.