Kerry Sacco calls herself a messy painter.
That's one reason the local artist, whose work is currently on display at the Ware Center's Regitz Gallery, chooses to work in oils.
"With acrylics, you have to be more timely,'' she says. "Oils like messes.''
But "messy" would definitely not be one of the words used to describe the large impressionistic landscapes in her exhibit, "A Fleeting Glimpse,'' continuing through March.
Evocative, yes; tranquil, yes; beautiful, yes. But there are no messes to be found.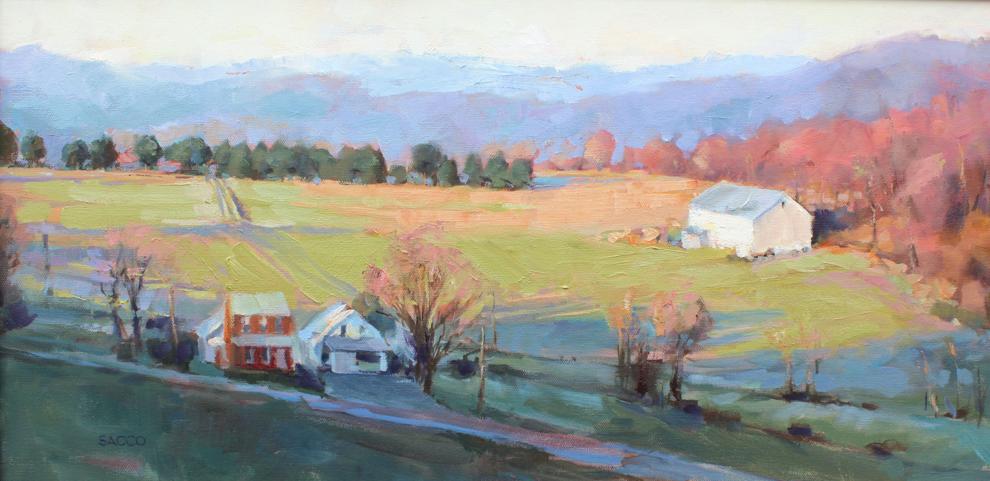 The wistful title for the exhibit has a couple of meanings to Sacco.
"It's kind of what goes through an artist's mind when they decide what subjects to paint,'' she says. They are the "aha" moments — like the way the sunlight lands on a wall or the look of looming shadows cast by a tree in the late afternoon.
An artist sees it and says, "Oh my gosh, I have to paint that,'' she says.
But it's also inspired by the familiarity of what she sees on the many walks she takes with her two Australian shepherds around her East Hempfield Township home.
"It's great because I see the same subjects over and over again, and I see how they change. Some of them aren't even there anymore.''
Many of her paintings are based on hometown inspiration. "Susquehanna Shimmer'' depicts the Columbia-Wrightsville Bridge at twilight, for example.
But others come from sights she finds during her travels.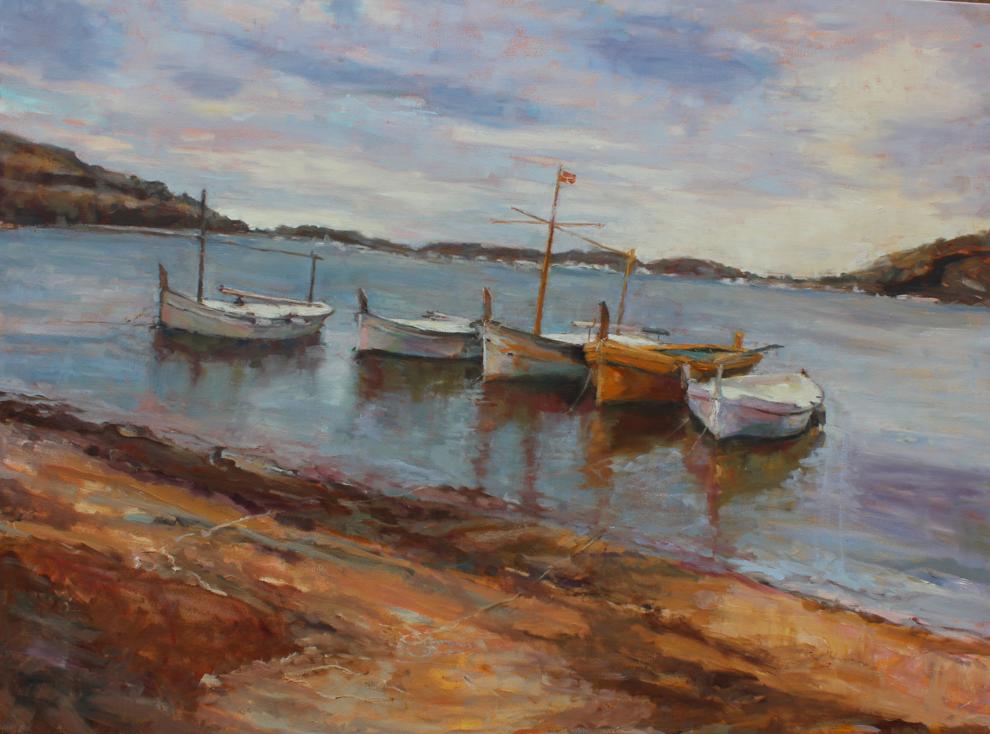 One of the largest pieces in a show of large works is "Dali's View.''
"We were actually in Spain at Salvador Dali's house,'' Sacco says.
"It was in a port, and there was a cluster of boats with distant hills on either side. It just was so beautiful I knew that at some point I was going to paint that view."
In another painting, a waterfall drops into a turquoise brook, awash with color and light.
Sometimes Sacco works en plein air, grabbing her paints and setting up her easel outside at the source of inspiration.
But mostly, she relies on cellphone or camera to capture the aha moment she'll revisit later with paintbrush in hand.
Like many artists, Sacco is fascinated by light and color, and feels that oil paint gives her more flexibility in conveying the nuances of both.
"There's a luminescent quality that oils have,'' she says. "I can build up layers with different glazing in ways that I like.
"Plus there's something addictive about the smell and the texture of the paint that I just really enjoy."
Sacco says she knew from an early age that art was in her future.
"As a little grade school kid, there was no question what I was going to be when I grew up.''
And although she drew and worked with watercolors in high school, it wasn't until she enrolled at Millersville University (then Millersville State College), that she was introduced to what would become her medium of choice.
"When I went to Millersville, we jumped right into oils,'' she says.
Sacco credits her college art professors for instilling in her such a passion for her work and making her better at her craft.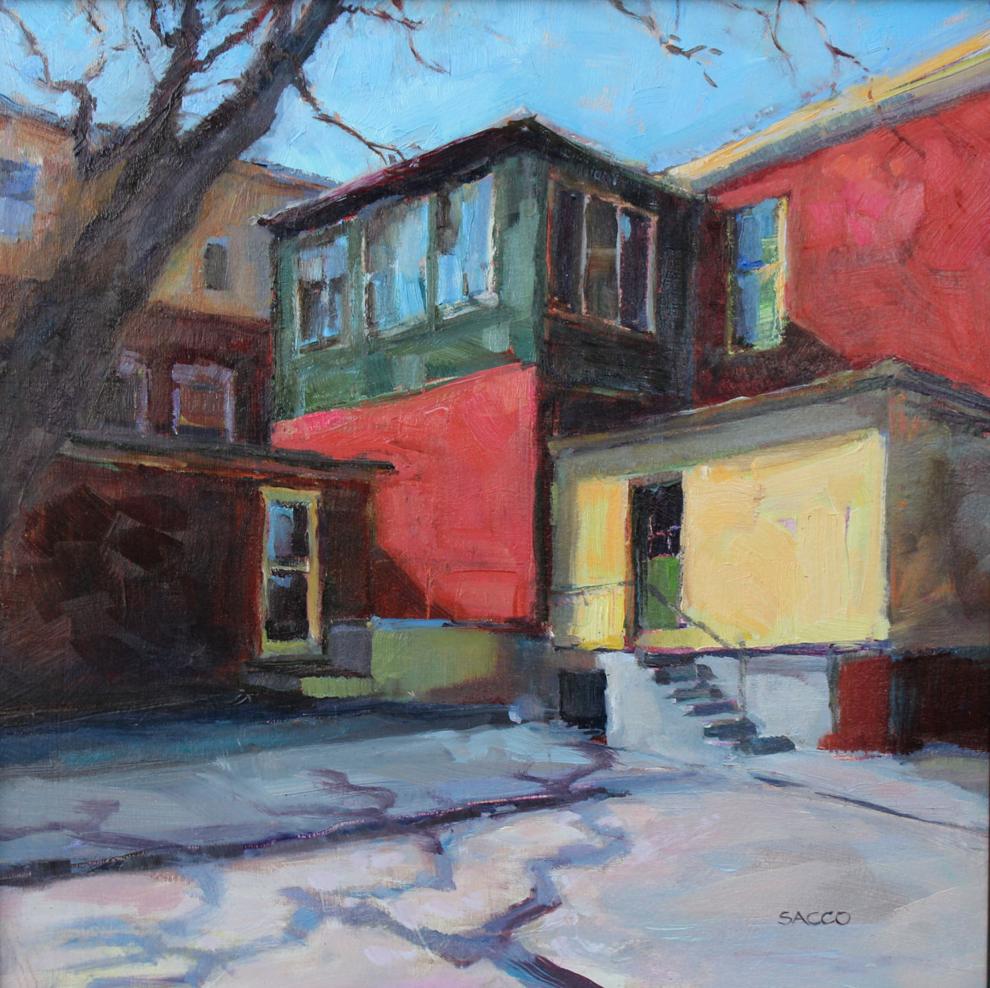 "Their own working talent raised the bar for us,'' she says. "Their minds were great and funny, and I had that instilled in me.''
When Sacco went to the Pennsylvania Academy of Fine Arts more than a decade later, she says the foundation she got at Millersville enabled her to plunge right back in.
It has been years since Sacco was an official student, but she has never stopped learning.
"One of the things I've found success with is that I'm an eternal student myself,'' she says. "I want to encourage people to be curious and seek out other challenges for themselves. It helps you grow."