Aleko Zeppos, 12, and Ethan Reimel, soon to be 15, are both playing dream roles in "Oliver!," opening tonight at the Ephrata Performing Arts Center.
Well, sort of.
"I was hoping for any part when I auditioned," Ethan says. "But my dream role was the Artful Dodger."
Aleko had the same dream role.
"Yeah, I wanted the Artful Dodger," Aleko says. "But I got called back for Oliver, and I thought, Wow!"
The roles are as different as could be. Dodger is gregarious, and Oliver is shy. Dodger is a leader, and Oliver is a reluctant follower.
And Oliver is scared, while Dodger oozes confidence.
But they are both young boys trapped in the mean streets of 19th century London.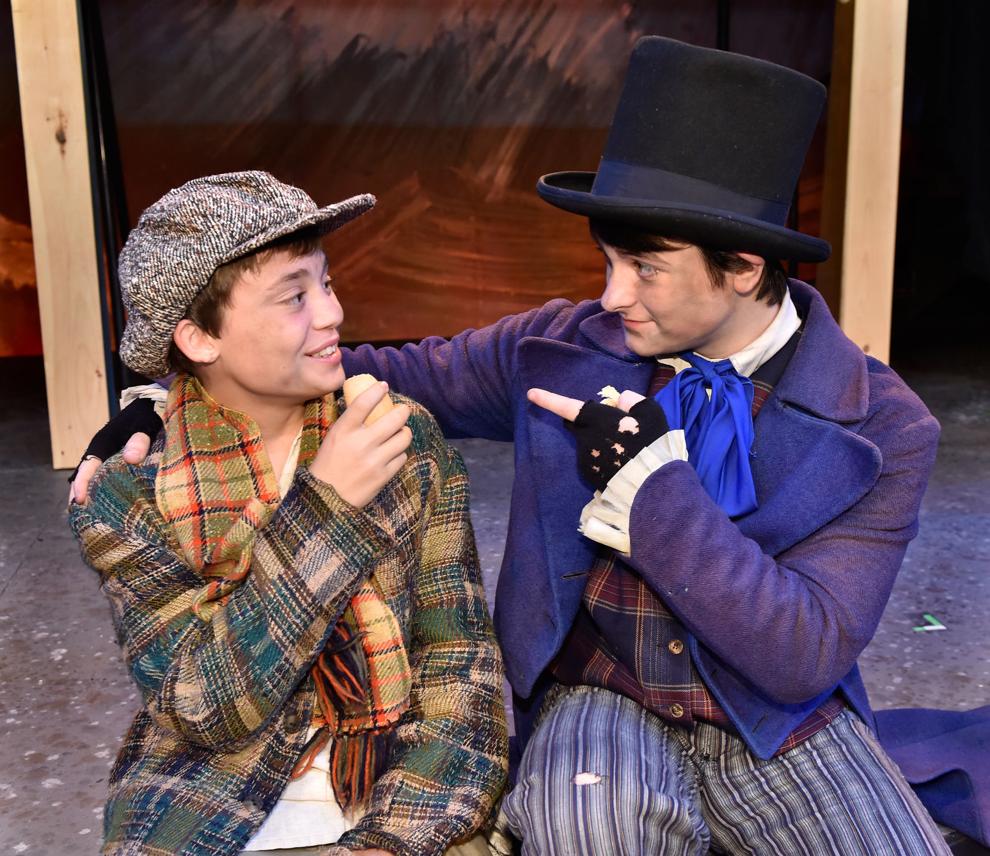 Oliver has spent his whole young life in a workhouse. When he infamously asks for me food, he's sold to an undertaker, who treats him badly and makes him sleep with the coffins. He escapes and runs away to London.
It's there he meets Dodger, who is looking for young boys for Fagin's pickpocket gang. The younger and more innocent looking, the better.
Fagin (Preston Schreffler) is too old to pick pockets any longer, so he teaches a new generation, and Dodger is his recruiter.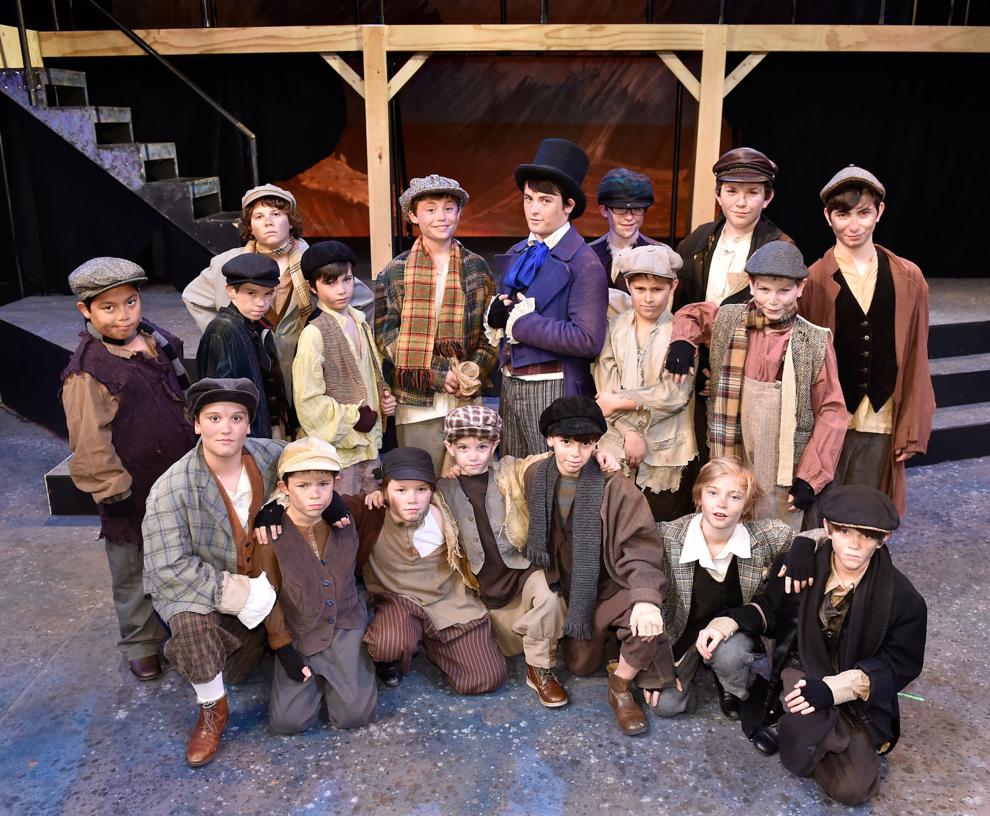 "I think Dodger sees his younger self in Oliver," Ethan says. "He wants him to stay with the family."
For all its criminal activities, Fagin's gang is like a family for Oliver, who has never had one.
"Fagin is like my first father almost," Aleko says. "He welcomes me to the family."
And Dodger is like a brother.
"Dodger tells him, 'You can stay here but you have to steal,' but I think he really wants to take care of him," Ethan says. "Dodger has built up his reputation and he keeps the boys in line, making sure they don't fight."
Oliver meets Nancy (Kristie Ohlinger), who is the girlfriend of Fagin's criminal associate, Bill Sikes (Jeff Fisher), one of Dickens' most vicious characters.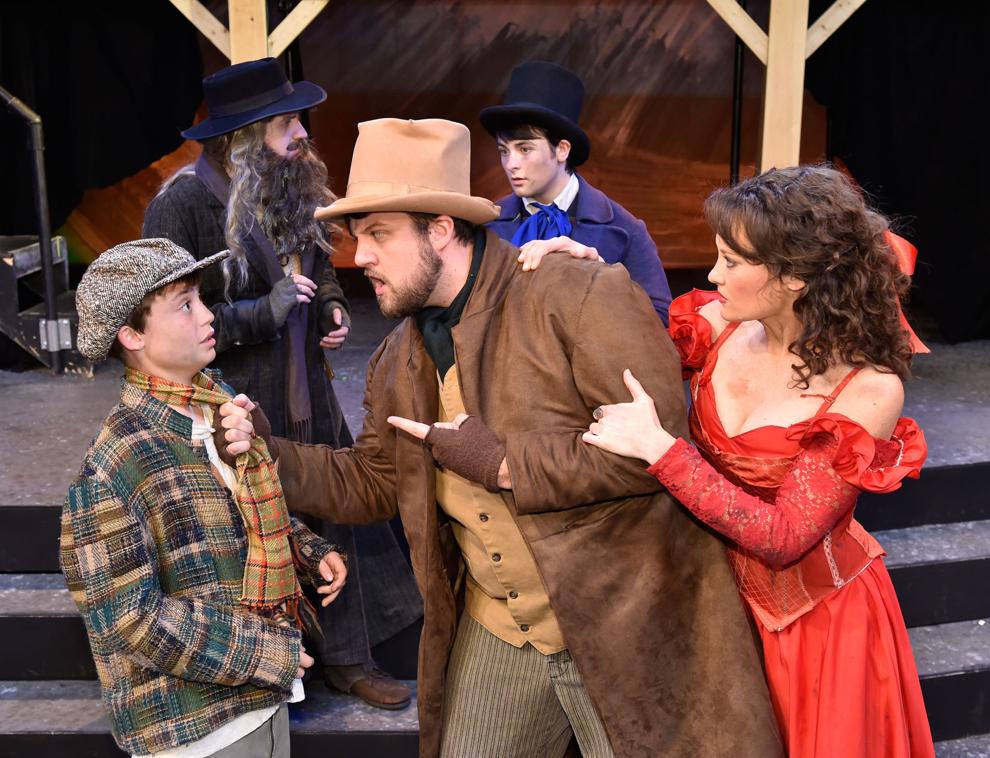 Sikes is barbaric and terrifying, but Nancy, who's been a part of Fagin's gang since she was a little girl, is warm and fun.
And she's like a mom to Oliver.
"Oliver just wants to find a home, a family that loves him," Aleko says. "He goes through so much and when he meets Dodger, he thinks he's found that home."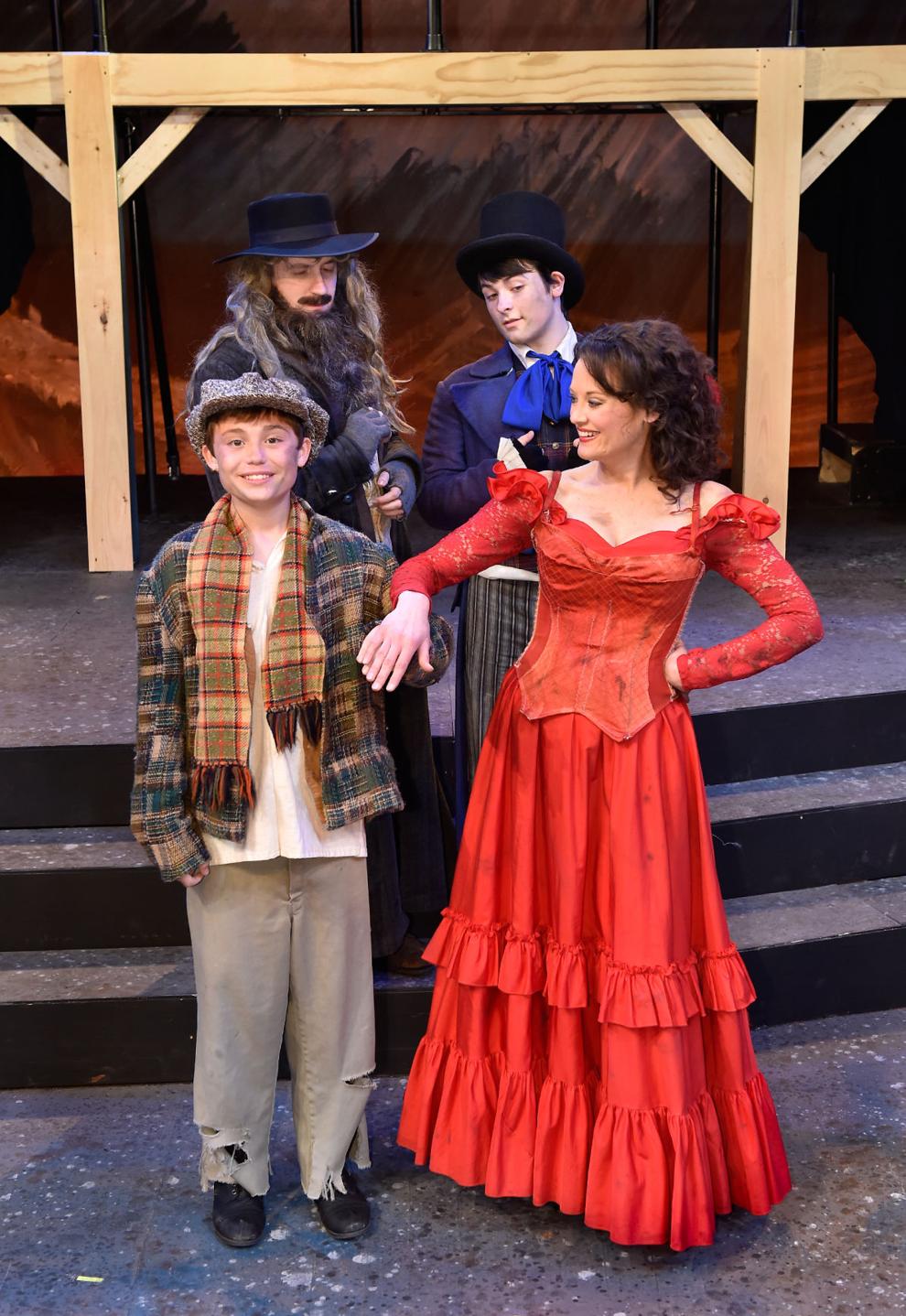 But nobody is safe around Bill Sikes, especially Oliver.
"Oliver Twist" was Dickens' second novel and the first to be serialized. From February 1837 to April 1839, readers of Bentley's Miscellany magazine were fascinated by the story.
It is one of the most popular of Dickens' novels and perhaps his darkest tale.
The story has been made into numerous films and miniseries and in 1960, it was turned into the musical "Oliver!" with music and lyrics by Lionel Bart. It 1968, it was turned into a popular film, with Mark Lester playing Oliver and Jack Wilde as the Artful Dodger.
For Aleko and Ethan, it's their first major roles at EPAC. Ethan, son of Mary and David Reimel, has been in shows at school (Ephrata Intermediate) and played the Sultan in Kids4Kids' "Aladdin," and the sailor and the chef in "Little Mermaid."
Aleko, son of Colleen and Aleko Zeppos Sr., has worked in the Reading area (he lives in Wyomissing) and most recently at the Reading Civic Theatre in "Les Miserables."