The highest praise Scott Houghton can receive from an audience member who's watched his "Mutts Gone Nuts'' stage show is that his dogs look like they're having tons of fun.
"We've all seen animal acts where the animals look like they'd rather be anywhere else,'' he says. "Our animals have a great time.''
The secret, he says, is making it about play.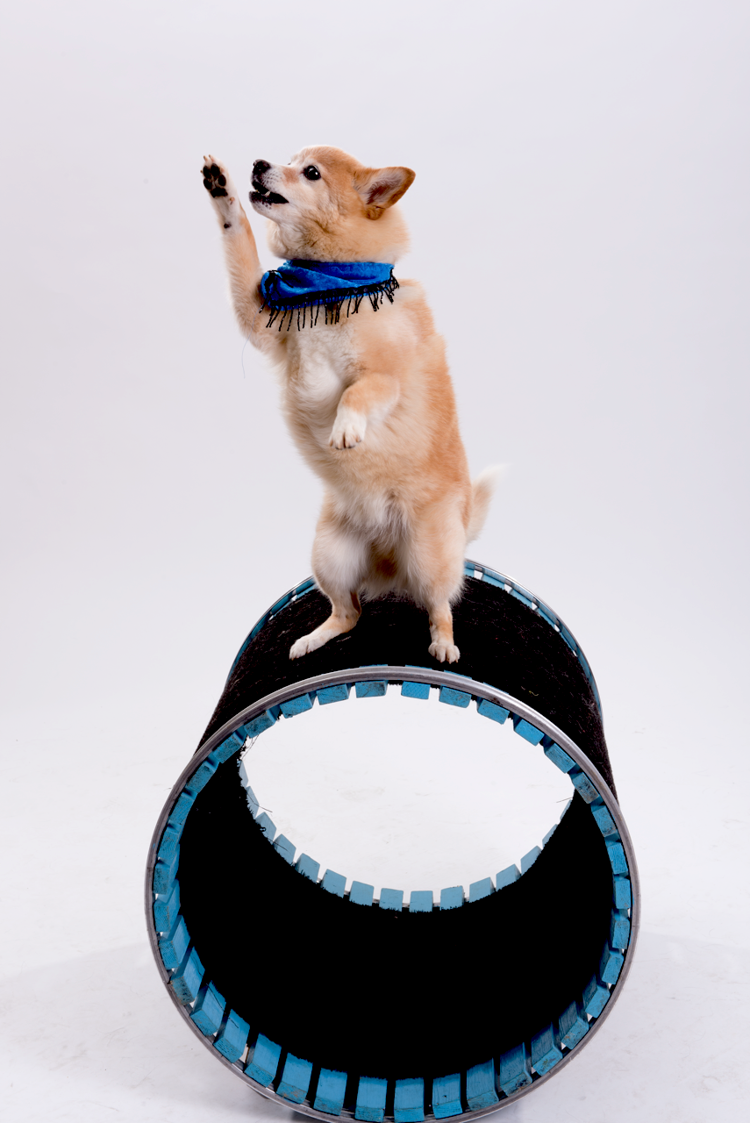 "We find out what our dogs love doing and then we reinforce that. Some love Frisbee, some love to dance. No dog says, 'ya know, I really want to ride a unicycle.' ''
Houghton and his team will be bringing their nine happy dogs to the Winter Center on Sunday, when "Mutts Gone Nuts'' takes the stage as part of MU's Family Fun Fest series.
Expect a fast-moving theatrical experience with lots of cool tricks like jumping, dancing, catching and climbing.
After all, one team member is Samantha Valle, a dog trainer whose pups have earned a couple world records from Guinness.
"We started working with Sam five years ago,'' Houghton says. "We had a nice dog act, but she blasted us into another level.''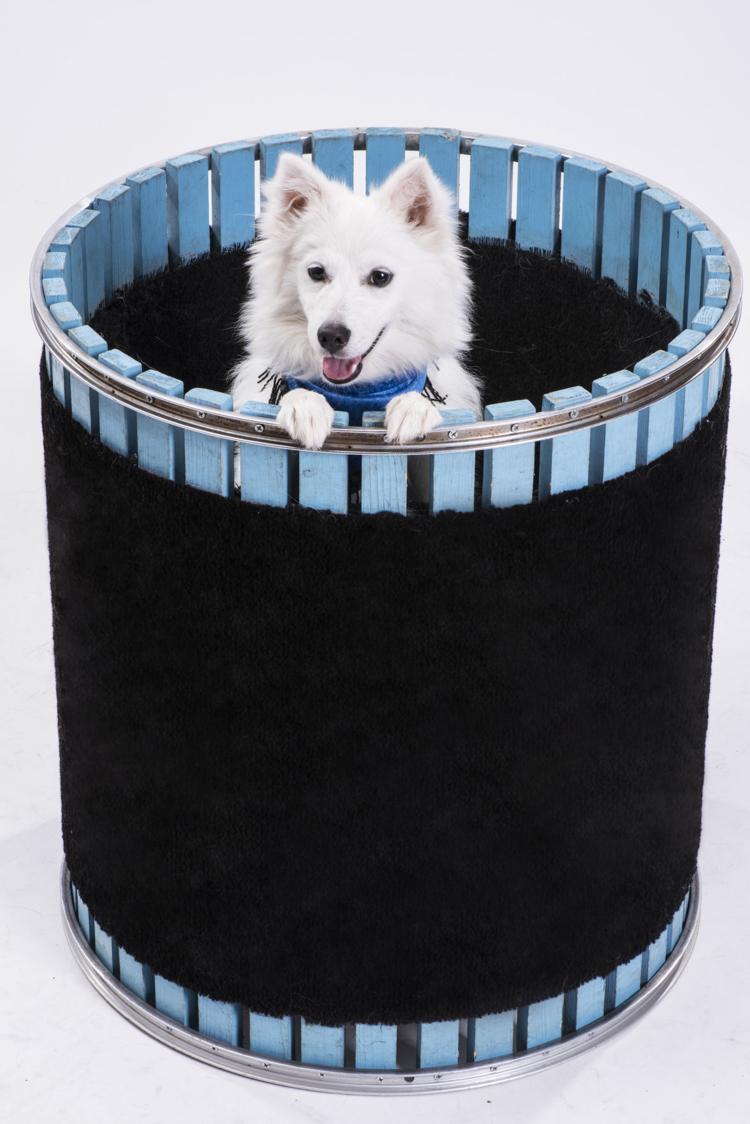 She and her rescue dog, Geronimo, (who is in the show) hold the Guinness World Record for a dog jumping rope Double Dutch. They have appeared on "The Late Show with Dave Letterman" and "The Steve Harvey Show."
Houghton and his wife, Joan, have been entertainers for 40 years. But it's only since 2005 that they've been joined onstage by four-legged performers.
"We had a comedy juggling act for 25 years,'' Houghton says.
The shows were physically demanding, and the Houghtons began wondering how long they could continue.
Through their work, the couple had gotten to know a number of animal trainers. They started thinking that maybe adding animals to their act would be a fun change of pace.
And while the couple had owned dogs, they knew nothing about serious dog training.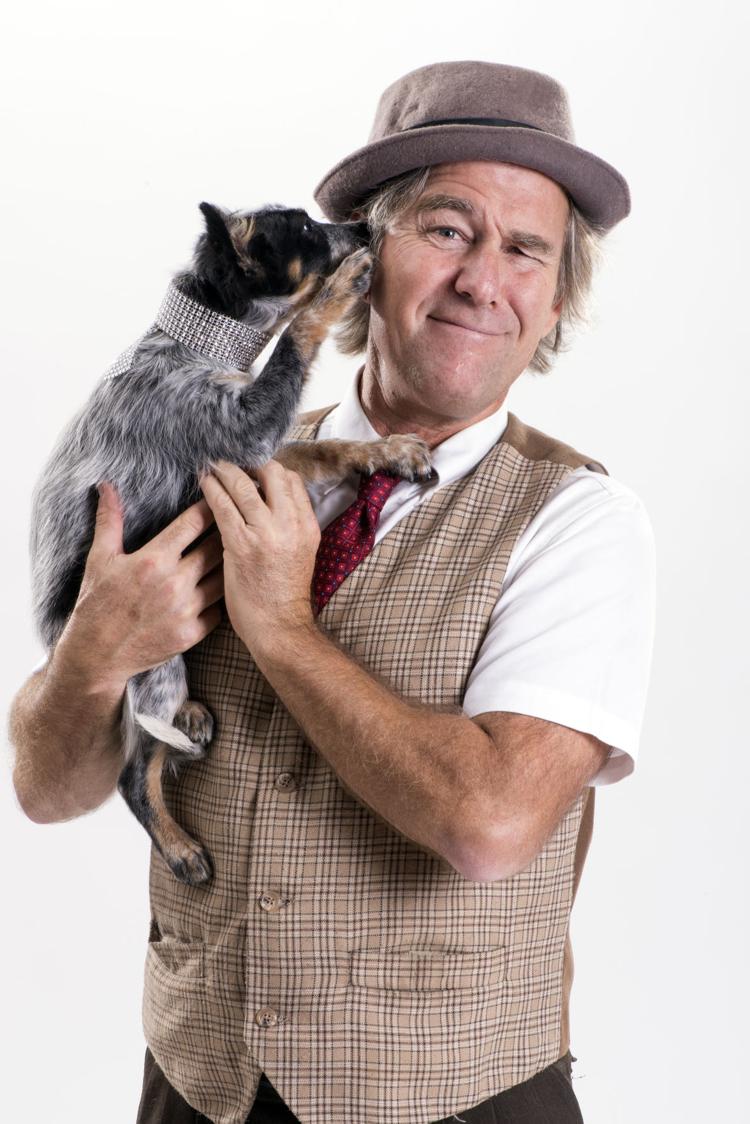 "We wanted to make the transition in a reasonable amount of time so we put ourselves on an accelerated plan,'' Houghton says. They read, watched, worked with trainers and learned everything they could.
And it paid off.
For a couple years they entertained audiences with a hybrid show — a mix between their juggling and the dogs. By the third year, they realized who the stars of the show were.
And they didn't wear shoes.
"We switched over to dogs, and it has been a fantastic move, really great,'' Houghton says.
"We had a good time (with the old act), but it doesn't compare with working with animals."
While their show has changed completely, their entertainers' sense of humor and love of fun has not.
"We set ourselves apart by being the funny dog show,'' Houghton says. "We have a big focus on comedy and interacting with the audience. They come expecting to be impressed, but they don't expect how much they're going to laugh."
A vaudevillian spirit permeates the show, and a sense of mischief (on both the parts of the dogs and the people) delights audiences, particularly kids.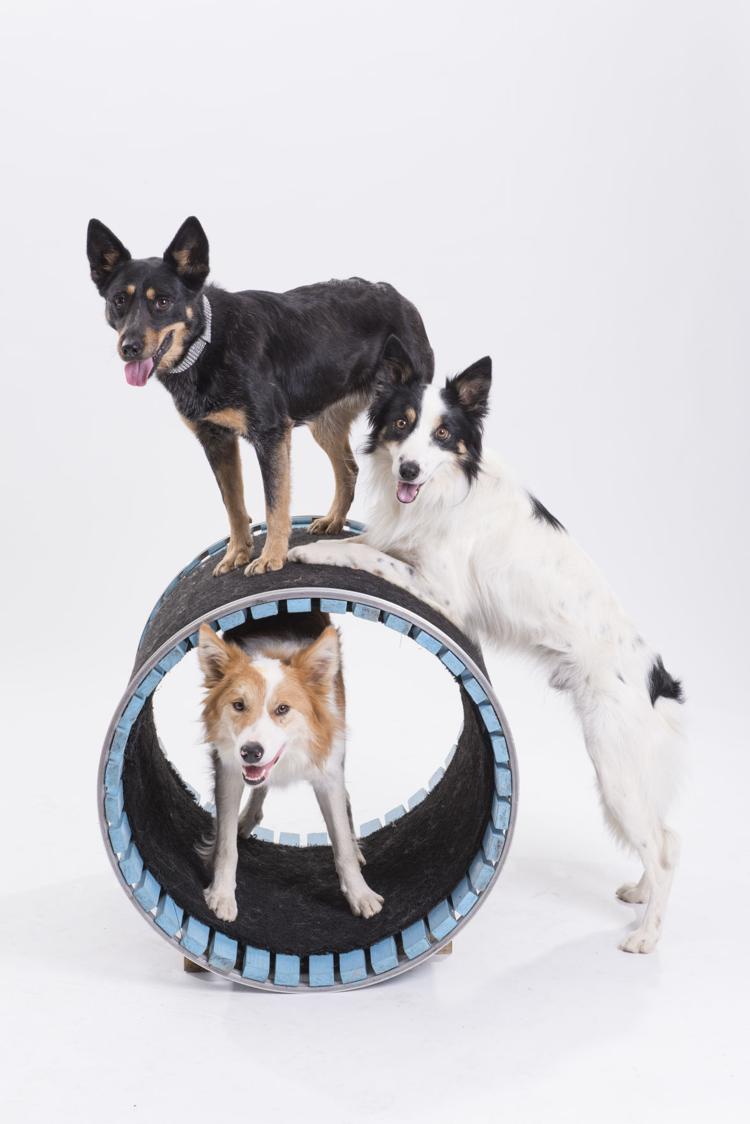 "For kids, the best thing is when the dog outsmarts the person," Houghton says. "Chuck is our naughty dog. Any time he can get one over on the person, the kids love that. And the adults appreciate the training that went into it.''
Although he is now officially retired, the couple's first stage dog was their Chihuahua mix Chico, who at 18 is now living a life of relaxation.
"He turned into one of our stars,'' Houghton says.
All the dogs in the show are rescue dogs, he says, and that's something that's very important to the whole team.
"We encourage people to rescue,'' Houghton says. "That's a big part of our message.''