Patience is a virtue Liz Fulmer is intimately familiar with.
It's mentioned in the first line of the opening and closing songs on her forthcoming album, "Ellipsis." It was a coincidence, but one Fulmer found fitting.
"Some of these songs are 7 years old," Fulmer says. "Talk about patience."
The Lancaster singer-songwriter will celebrate the release of "Ellipsis" with a performance Sunday at Tellus360. The album is the 28-year-old's first secular full-length release.
Fulmer has been a staple of the Lancaster County music scene for some time. She taught herself piano at 13 and started playing guitar during her live performances when she was 21. In 2014, she perked the ears of Lady Gaga while performing an original song at Grandview United Methodist Church.
Fulmer now works for the church, providing pastoral assistance and worship ministry. It was there she met drummer Austin Wagner when they were both teens in the church's band. After they became friends, they started collaborating on Fulmer's original music.
Wagner moved to Philadelphia, but the two kept in touch. The drummer introduced Fulmer to bassist Joe Plowman, who has performed with numerous Philly jazz groups and is the music director and bassist for Carsie Blanton.
About two years ago, Wagner suggested Fulmer play a show at Philadelphia venue Connie's Ric Rac with him and Plowman. Fulmer went to Philadelphia the day of the show, meeting Plowman for the first time. They rehearsed for a few hours before taking their newfound friendship onstage.
"They didn't use any charts or any sheet music," Fulmer says. "They just did it all from memory. It blew my mind, how fast they learned pieces, and how enthusiastic they were about the music."
Fulmer loved the "tasteful, bouncy bass lines" Plowman added to her songs and Wagner's thoughtful drumming.
"I think they kind of help to calm some of my nervous energy, because they do bring such expertise from the jazz world, so they've got all kinds of theory to back up their skill and their natural talent," Fulmer says.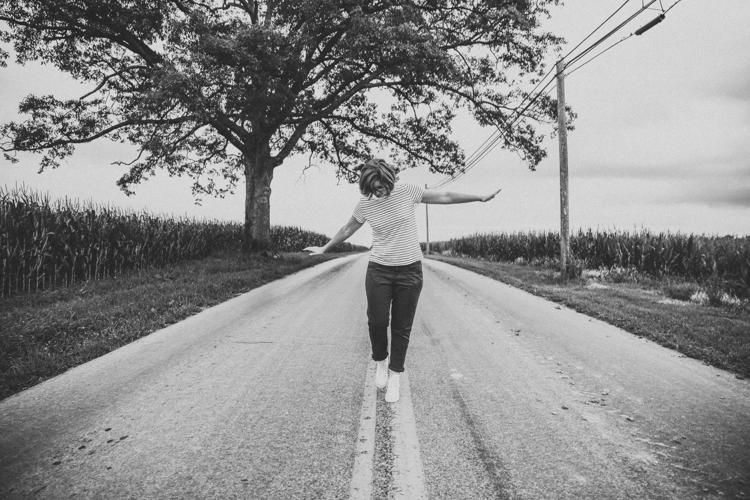 Fulmer wanted to continue that chemistry in the studio. On the recommendation of Plowman, the trio recorded with Pete Donnelly at Westmont Station Recording Studio in Collingswood, New Jersey, where Blanton has recorded her two latest albums.
The result was an album that will sound familiar to Fulmer's fans, but also feels like a natural progression to the singer-songwriter.
"This is pop music, but acoustic pop music," Fulmer says. "There's not any kind of drum machine or boomy synth line or anything like that. It's still very much me, storytelling and speaking authentically, but it's just got a little bit more. It's got more color and more depth I think because of what (Wagner and Plowman) bring to the songs."
The album's 10 tracks were recorded over four days earlier this summer. The writing process was longer.
While some songs on the album are 7 years old, Fulmer says it was important that she felt connected to them. She resisted the urge to rewrite them.
"I wanted to sort of honor that version of me that wrote that song at that particular time about that particular thing," Fulmer says. "I think to try to go back and revise it now would be like trying to change the memory. … Even though some of the language is dated or it feels like a past life or a past me, I wanted to maybe remind myself of that or stay connected to it somehow, because it's all part of me."
All of the songs have been road-tested by Fulmer, having made their way into her live set at one point or another. She'll perform the album in full on Sunday.
At Tellus360, Fulmer will be joined by Wagner, Plowman and Jackie Macri on keys. Tuck Ryan and Haddasah Edith will open the show.
Fulmer will have copies of the CD for sale. The album's artwork was done by Jocelyn Park, and the photography by Michelle Johnsen. It was important to Fulmer to get local creatives involved with the process.
"I feel really cared for and a lot of community here," Fulmer says. "I would like to try to live out my gratitude to the community in that way."
With the release of "Ellipsis," Fulmer hopes to document one chapter of her life to make way for another.
"I'm really proud of how the music sounds, so I think it represents a more mature, more put-together version of the music that I put out in the past," Fulmer says. "I hope you'll be able to hear that."