Actor and Lancaster County native Jonathan Groff talked about his new film, "Knock at the Cabin," in today's wee hours on NBC's "Late Night with Seth Meyers."
Groff is one of the stars of the M. Night Shyamalan thriller that opened Thursday. 
Groff told Meyers that he watched his talk show a lot during the early days of the COVID-19 pandemic — sipping a drink and eating a protein bar.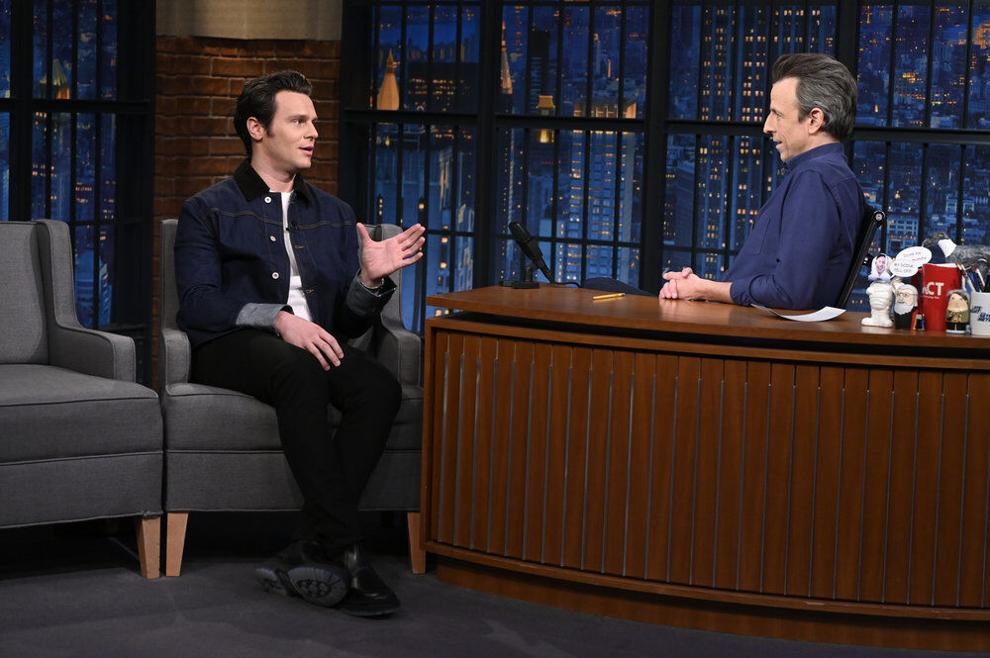 "You were like my special friend," Groff told Meyers. "I can't thank you enough for getting me through that time." Meanwhile, Meyers said he was introducing his children to the "Frozen" films — in which Groff voices the character of Kristoff the mountain man — around the same time.
In "Knock at the Cabin," a group of strangers invade the vacation cabin of husbands Eric (played by Groff) and Andrew (Ben Aldridge) and their adopted daughter Wen (Kristen Cui).
The home invaders, the leader of whom is played by a prophecy-spouting Dave Bautista, tell the couple that they must sacrifice a family member to prevent a worldwide apocalypse.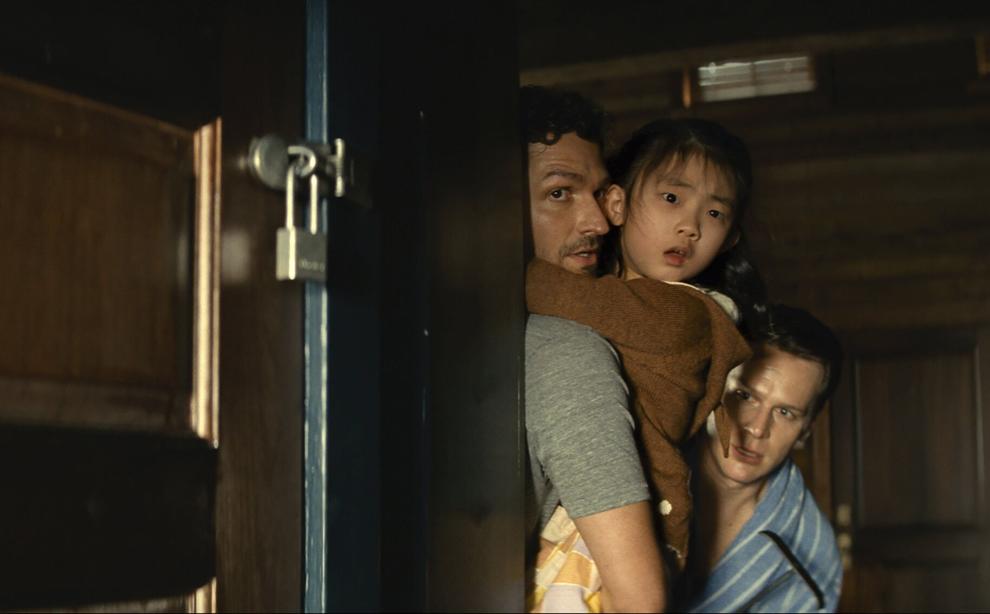 "I was so excited to get to even audition for him (Shyamalan), and meet him online," Groff told Meyers.
"And working with him was amazing," Groff said. "He's incredibly specific. It was incredibly intense in that cabin. But we really had so much fun, and kind of formed a little family with our cast."
Meyers asked Groff if he was a big fan of horror movies growing up.
Groff remembers being "a little bit of an outsider in middle school," adding he feels horror is a genre toward which outsiders sometimes gravitate. He enjoyed movies like "Scream" back then, he said.
Groff said his parents, Jim and Julie Groff, were getting ready to see "Knock at the Cabin" for the first time.
"My parents have seen my, like, naked butt on Broadway, in 'Spring Awakening,' so watching me cry and talk about the apocalypse ... I think they'll be OK, comparatively," Groff told Meyers.
"My mom really had to convince my dad to go. He's not really a movie guy, so I can't wait to hear his review."
Groff praised his young costar, Kristin Cui, who plays his daughter in the film.
"She's an extraordinary, extraordinary young girl. She kills it in the movie," Groff said. He noted he and Aldridge took Cui to see the musical "Wicked" on Broadway.
Groff confessed he, too, really wanted to see '"Wicked" again, for about the 10th time. He also recalled waiting at the stage door when he was in high school, to get the autograph of Idina Menzel — the show's original Elphaba.
The two went on to voice Kristoff and Elsa in Disney's "Frozen" films, and to appear at a lot of publicity events together.
Groff also talked to Meyers about "Merrily We Roll Along," the Stephen Sondheim musical he recently starred in off Broadway. The show, which also stars Daniel Radcliffe and Lindsay Mendez, is transferring to Broadway in the fall.
"'Merrily We Roll Along' is a famous flop from 1981," Groff said. "It's an amazing show."
After years of COVID shut-downs plaguing theaters, Groff said it's great to be back in New York, both as an audience member and on stage.
"New York is the capital of theater, and people do their best work here. I miss being in the audience as much or more than I missed being on stage."
He said the cast of "Merrily..." will have six or seven months off before Broadway rehearsals start.
"I'm dying to get back to it," he said. 
You can watch Groff's appearance on the talk show here:
Groff is a Ronks native and a Conestoga Valley High School graduate who has acted on Broadway, on TV and in film. He has been nominated for Tony, Emmy and Grammy awards, and has won Grammy awards for his work on Broadway cast albums.
He is known for his roles in the Broadway musicals "Spring Awakening" and "Hamilton," for TV roles on Netflix's "Mindhunter," Fox's "Glee" and HBO's "Looking," and for films such as Disney's "Frozen" movies and "The Matrix Resurrections."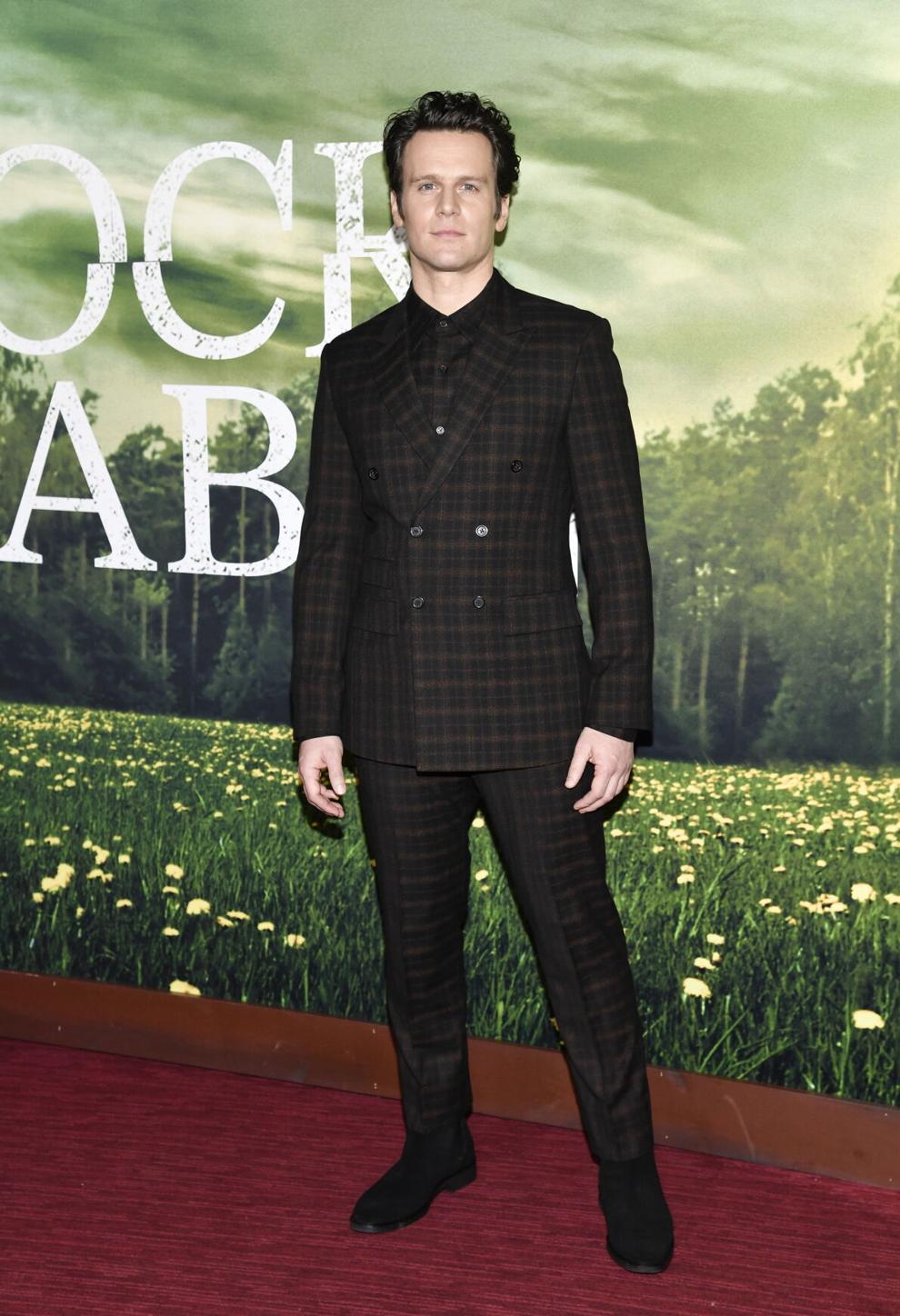 Shyamalan, known for directing such films as "The Sixth Sense," "The Village" and "Signs," and the current Apple+ TV series "Servant," grew up in Montgomery County, and has returned to the region to make several of his films.
Groff attended the world premiere of the film Monday night at Lincoln Center in New York.
In addition to acting with Radcliffe on stage, Groff acted with another star of the "Harry Potter" films in "Knock at the Cabin."
Rupert Grint, who visited Lancaster last April while "Knock at the Cabin" was being filmed in the Pine Barrens of Burlington County, New Jersey, plays one of the home invaders in the movie. 
On Rotten Tomatoes, a website that aggregates film reviews, "Knock at the Cabin" has a 68% "fresh" rating among nearly 150 critics.
The film is playing locally at Penn Cinema, Regal Manor and Reel Cinemas.