Sometimes, Jess Zimmerman feels like she's living a double life.
During the day, the Cocalico High School grad is like any other 26-year-old. She balances shifts at an Ephrata coffee shop with clients at a hair salon.
But on the weekends, Zimmerman hits the road with her country rock band, opening for such country acts as Hunter Hayes and Kane Brown.
This weekend will include a rare local show for Zimmerman. The Jess Zimmerman Band will perform Friday night at the Denver Fair.
The show will be a bit of a full-circle moment for Zimmerman, who lives in Lititz. She performed at the Denver Fair's talent show when she was 8, singing a song from Disney's "Peter Pan."
Zimmerman grew up on a Lancaster County dairy farm, admiring country artists Martina McBride, Sara Evans and Carrie Underwood. She also had a taste for classic rock such as Journey, and she listened to Christian music, too.
She started writing her own music as a kid, musing about her real-life experiences into a cassette recorder. She met some musicians through her church's worship band, and performed with them in a country cover band.
Eventually, she decided to step away from the band — and music altogether. The band's guitar player, Joe Barszowski, wouldn't let her completely forget about her talent, though.
"My guitar player said, 'I think we should keep writing,' " Zimmerman says. "'I don't think you should give this up. If you don't want to sing anymore, I get it, but I think we should just stay involved with music somehow.'"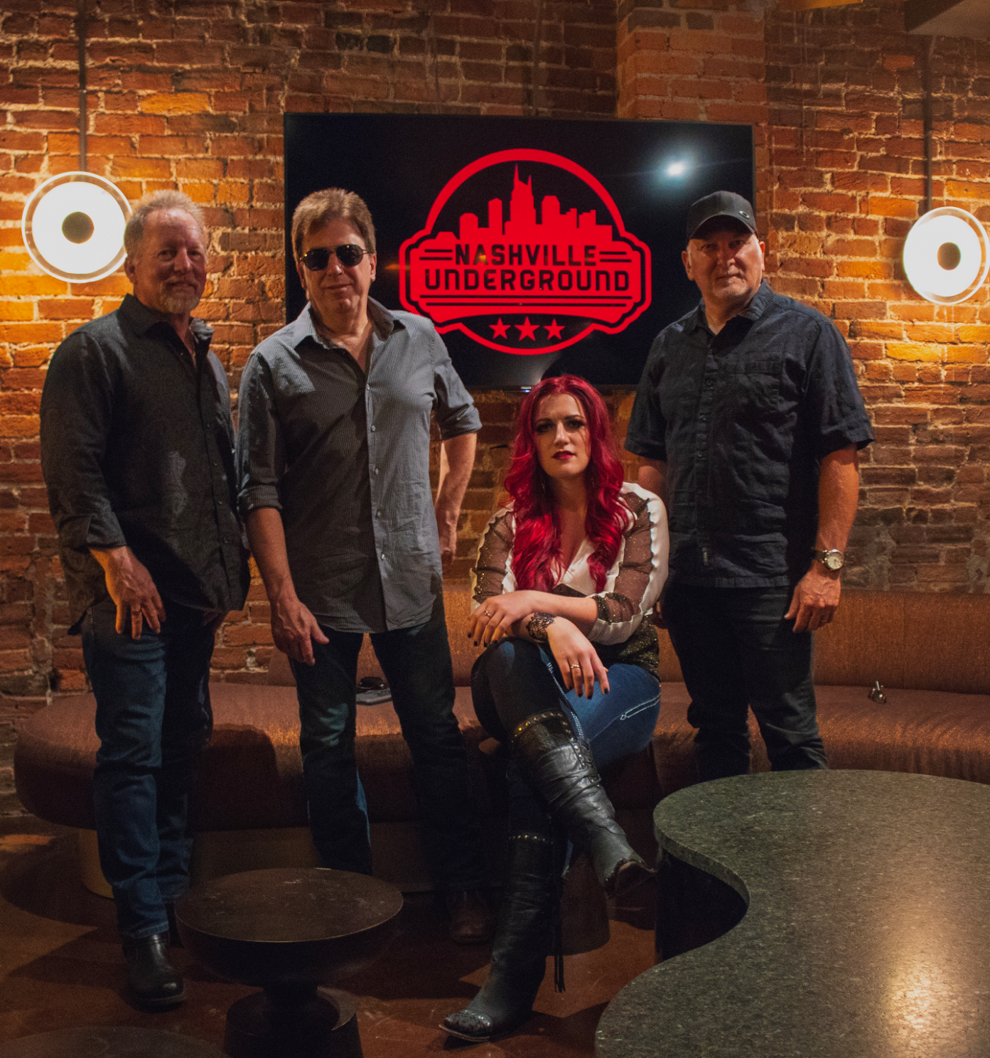 The pair worked on original music together. Then, Barszowski ran into an old friend and former bandmate, drummer Joe Mattis. Mattis came on board, and the group was rounded out by John Knobler on bass. The band often travels with Kevin Smith Jr., a sound engineer.
There's a notable age gap between Zimmerman and her bandmates, but she sees it as nothing but a good thing.
"Pretty much, I'm on the road with four dads," Zimmerman says. "They all have daughters who are my age, so it's like, I'm on the road with four guys who are looking out for me."
Plus, she never has to worry if they're prioritizing partying over putting on a good show.
"The whole band is really blessed that each one of us really takes that seriously," Zimmerman says.
The band released its debut, self-titled EP in 2016, comprising songs Zimmerman and Barszowski wrote together. The follow-up, "Red," hit streaming services last week. The new EP is more of a collaborative effort involving the whole band, Zimmerman says.
Yes, Zimmerman is aware of that other "Red" album you might be thinking of. (Taylor Swift released an album named "Red" in 2012.) But Zimmerman says the color was the perfect encapsulation of the feeling she gets listening to the new record.
"Everything was warm or it was forceful or it was dramatic or something about courage or love, and all those things tied in with red," Zimmerman says.
And it helps that the singer-songwriter has the vibrant rouge hair to match.
Zimmerman and the band have been on the road quite a bit, performing at NASCAR racetracks with the organization Victory Weekend. The concerts put an emphasis on celebrating men and women in uniform, including members of the armed services, veterans, first responders and members of law enforcement.
Since Victory Weekend can have her playing anywhere from Bristol, Tennessee, to Daytona Beach, Florida, Zimmerman is excited for the chance to see some familiar faces on Friday.
"I'm looking forward to Denver Fair, because there will be so many hometown people I haven't seen in a while," Zimmerman says.
It's rare Zimmerman has a chance to slow down and think about how far the band has come in just two years.
"Sometimes I get caught up in my head and think I should be doing this, I should be doing this. ... I just need to remember that the lord is going to put me where we need to be, and we've been so blessed to be where we're at right now," Zimmerman says.