"Hello, Dolly!" — which opens Thursday at Ephrata Performing Arts Center — is not typical EPAC fare.
The theater tends to do contemporary, complicated musicals, often with dark or satirical storylines.
Consider that the next musical on the bill is "American Idiot" in July.
But "Dolly" is "extremely light and airy, like the top of a wedding cake," director Ed Fernandez says. "OK, maybe there is just a little bit of lemon tart in the filling — just enough to give it a little bit of pathos."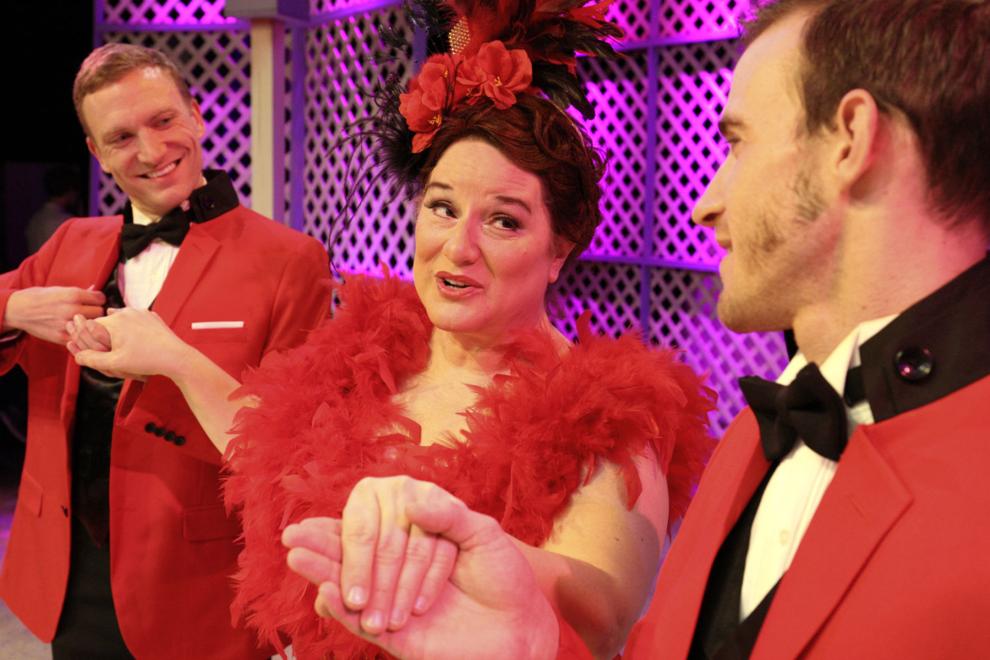 "Dolly is a woman who has to make her way in the world alone," says Tricia Corcoran, who is playing Dolly. "She's a warm person, and it comes through. Even when she is conning people, she does it in a charming way."
Dolly Gallagher Levi is, by profession, a matchmaker. She has arrived in Yonkers to find a wife for grumpy half-millionaire Horace Vandergelder (Bruce Weaver).
Horace, the owner of Vandergelder Hay and Feed, has his eye on the widow Irene Molloy (Stacia Smith).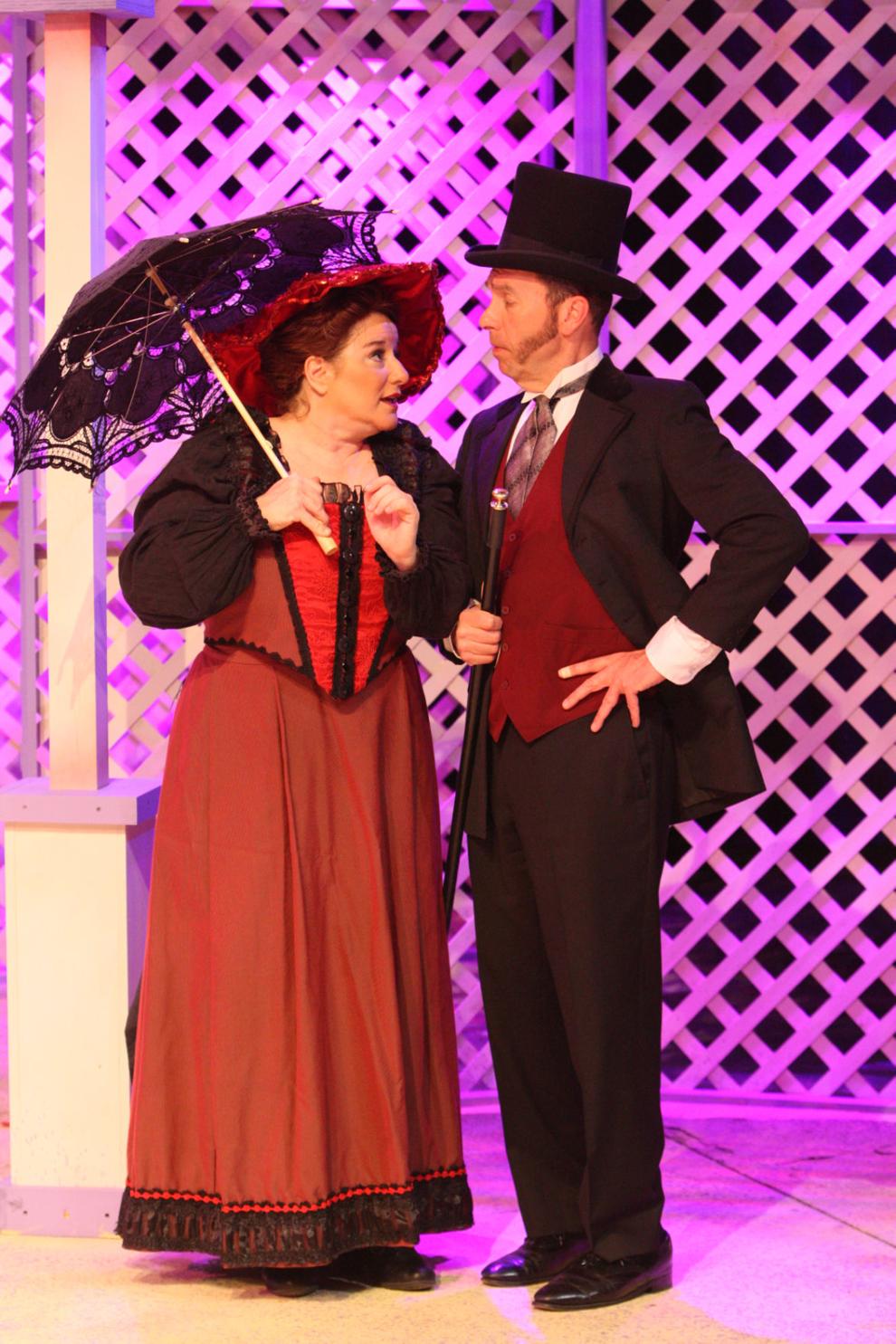 But Dolly is determined to keep Horace for herself, so she sabotages things.
"She is always trying to manipulate people to get the outcome she wants," Corcoran says.
Dolly tells Horace that Irene's husband died under mysterious circumstances. She tells the two young clerks who work for Horace that if they are going into New York City, they should meet up with the lovely widow Molloy and her assistant, who run a hat shop.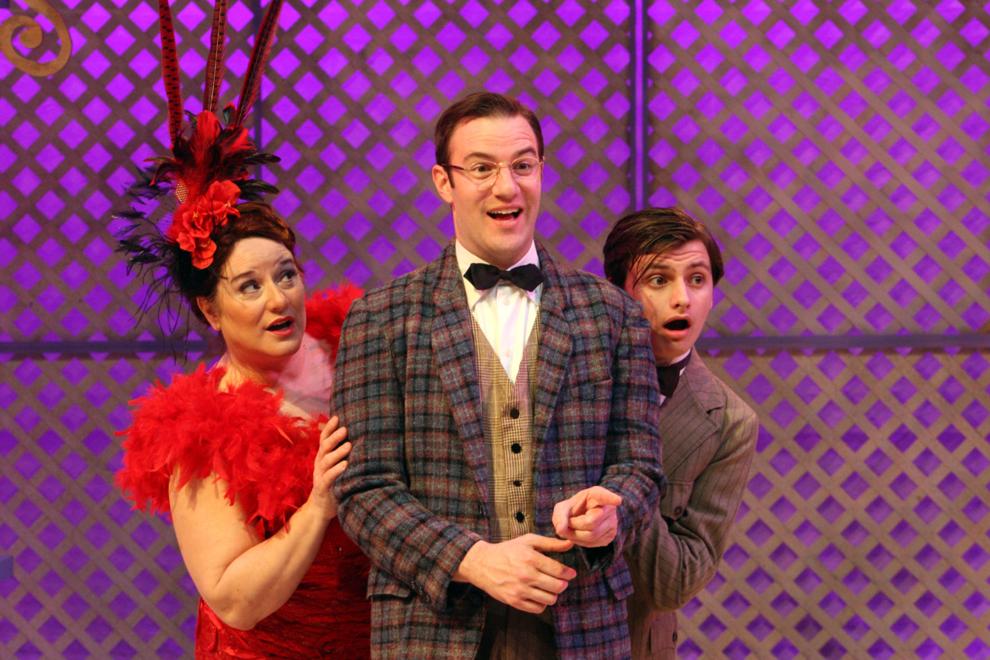 All the two young clerks — Cornelius Hackl (Nick Smith) and Barnaby Tucker (Dylan Calugiuri) — know is they both want to kiss a girl that night
The origins of "Hello, Dolly!" go back to the 1850s.
"Dolly" began as an English play titled "A Day Well Spent."
Thornton Wilder adapted it into "The Merchant of Yonkers," which was a flop, and then readapted it as "The Matchmaker" in 1955.
The musical, with music and lyrics by Jerry Herman, originally was written for Ethel Merman, but she didn't play it until many years later.
It was Carol Channing who made it her signature role.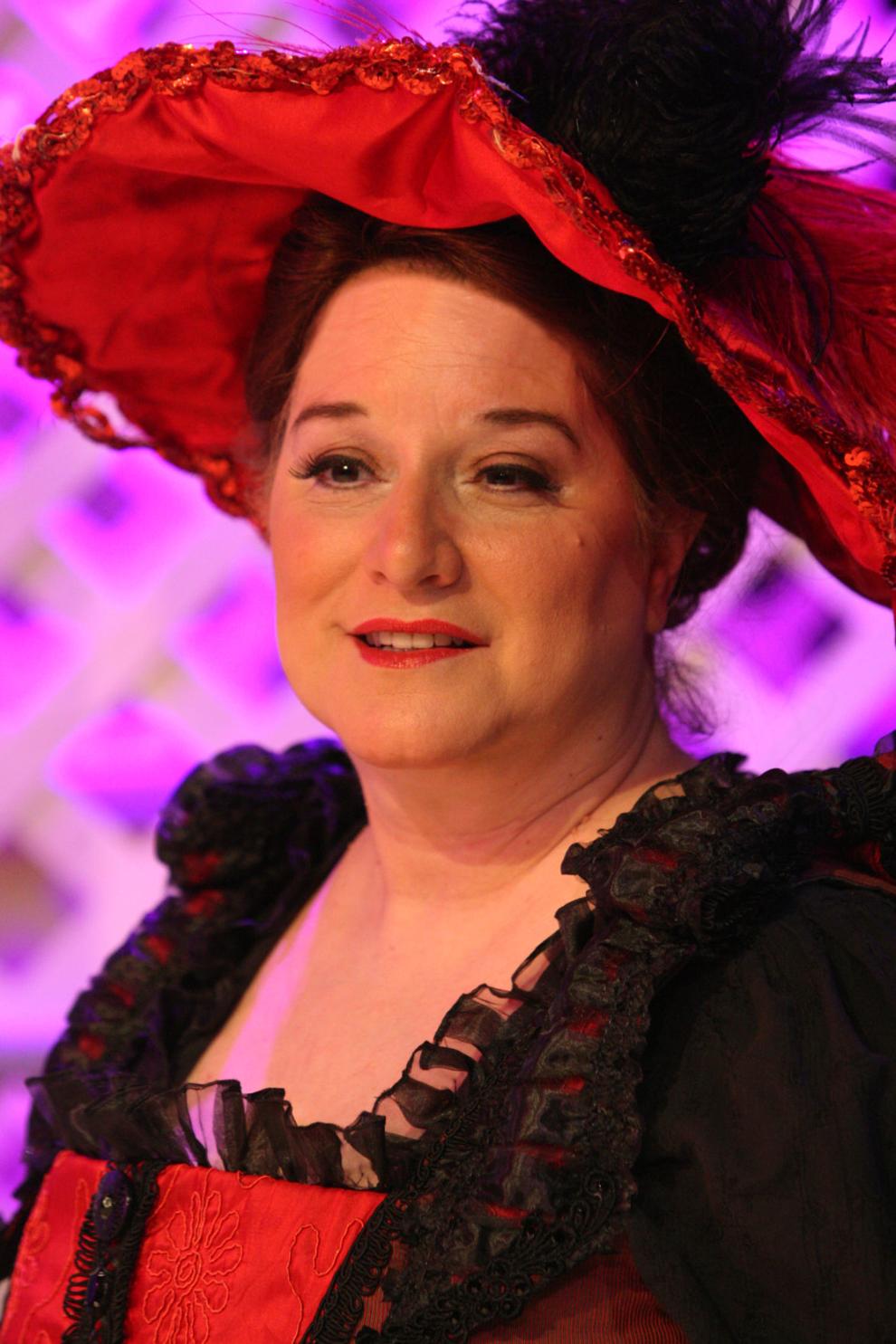 "In finding my Dolly, I tried a lot of things on," Corcoran says. "I can't be Carol Channing, but watching her does help get the style of the show. "
"When you are doing an older musical like 'Dolly,' you have to know style," Fernandez says. "In a modern musical, you might have naturalism, but in an older show it's all about style."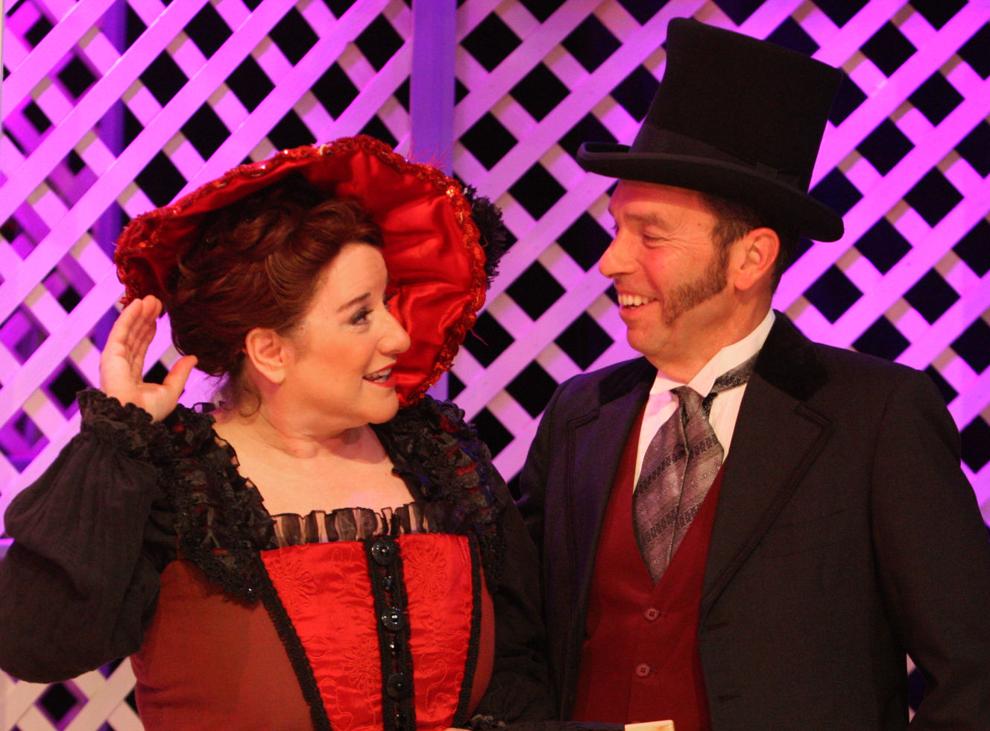 And this production has been made smaller.
"Usually, there is a huge ensemble, but we very much chamberized it," Fernandez says. "And it works on our stage."
Corcoran notes that the role of Dolly takes a lot of energy with all the choreography and moving around the stage.
The music, however, "is not hard to sing," she says. "I love singing these songs."
As light and fluffy as the show is, it does have some poignancy.
"You do get a little tinge of melancholy when Dolly talks to her dead husband and asks for his approval to move on with her life," Fernandez says. "She feels like an observer in her own life, and she has to move forward. We tried to bring some darkness into it, but it didn't fit.
"It's really about it never being too late," Fernandez continues. "Life is an adventure if you choose to take it. There is always a chance out there — your life is not over."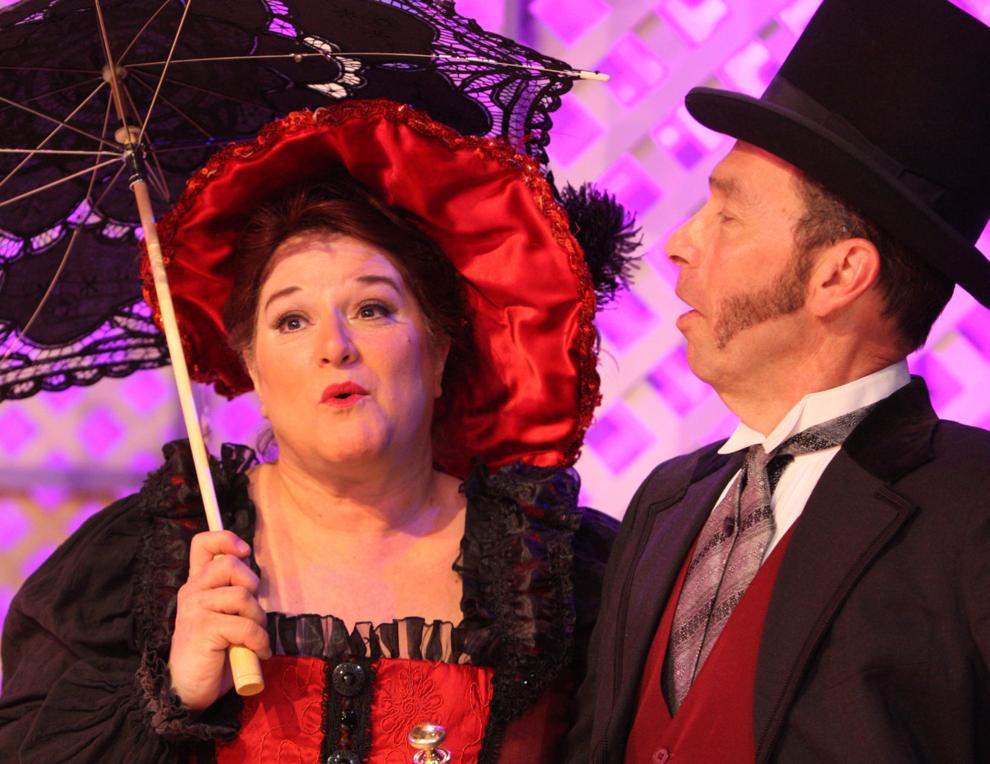 IF YOU GO
What: "Hello, Dolly!"
Where: Ephrata Community Arts Center, 320 Cocalico St., Ephrata
When: Opens tonight. Cont through May 14. Wed. and Thurs. 7:30 p.m.; Fri. 8 p.m.; Sat. 2 and 8 p.m.
Cost: $25 - $32 evenings, $22 matinee
Contact: 733-7966, ext. 1. ephrataperformingartscenter.com.