No plans for this weekend before Halloween?
Don't fear. Or maybe do.
It's really up to you.
We've compiled a list of possibilities for celebrating the season, whether you like your Halloween terrifying or tame.
Enjoy.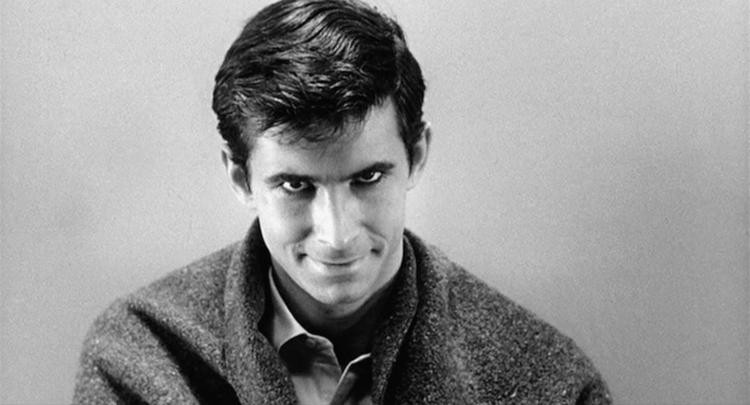 HORROR AT HOME
No need to get off the couch to tune in to some Halloween from Hollywood.
As the name implies, Turner Classic Movies is offering up some creepy classics.
Kick off with the 1960 Hitchcock thriller "Psycho'' Friday at 8 p.m. Star Anthony Perkins never quite escaped his role as a homicidal psychopath disguised as a mild-mannered mama's boy.
And you don't have to get off the couch all day Saturday. The campy creepiness starts at 6:15 a.m. with "Mark of the Vampire'' (1935), and continues with Lionel Barrymore and Maureen O'Sullivan in "The Devil-Doll'' (1936) at 7:30 a.m.
"What Ever Happened to Baby Jane?'' (1962) with Bette Davis and Joan Crawford follows at 9 a.m. and the 1986 Halloween cult classic "Little Shop of Horrors'' will be aired at 11:30 a.m.
Fluff the sofa cushions and get the popcorn ready because the afternoon features "Village of the Damned,'' "Children of the Damned,'' "House of Dark Shadows,'' and "Night of Dark Shadows.''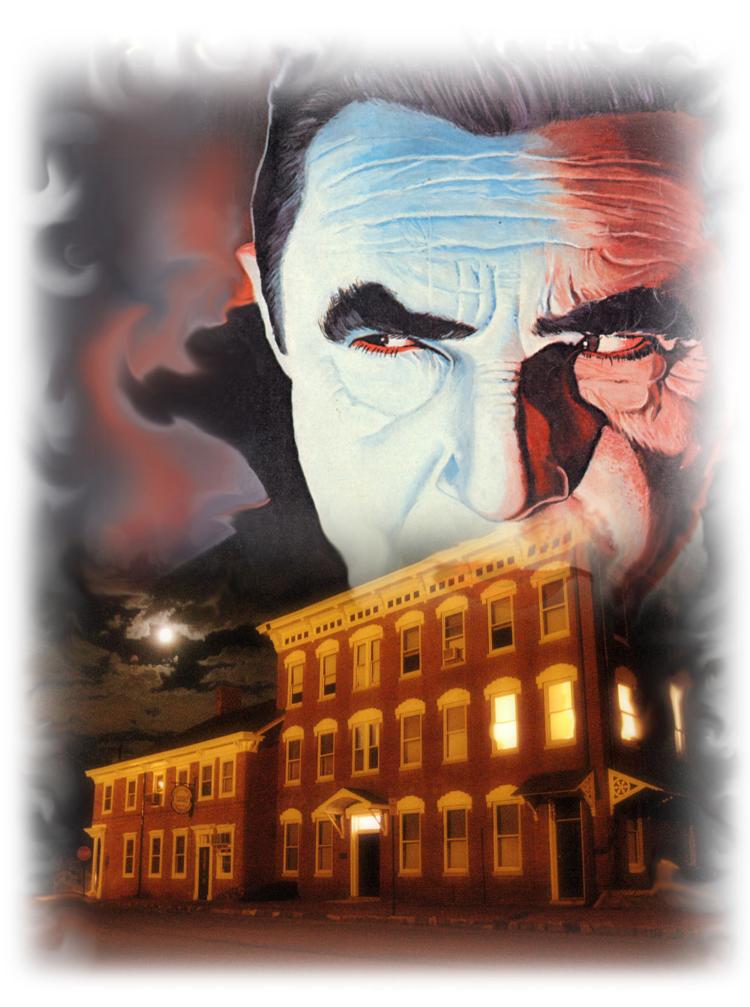 BOOZE AND BOOS
Halloween parties abound at area bars, but there are a couple of standouts.
Shank's Tavern in Marietta has a couple centuries of creepiness to tap into when it hosts its annual Nightmare on Front Street Costume Ball Saturday night.
The party started 28 years ago, so they must be doing something right. Wear your best costume!
Details:
Sat. 6 p.m. - midnight.
Music by Justin Angelo Band from 8-11 p.m.
36 S. Waterford Ave., Marietta
717-426-1205. shankstavern.com.
Tellus360 is hosting its own celebration of the season Saturday night. Dress to impress because there will be prizes for the best costumes.
The event also features live music in Tigh Mhary by Ton-Taun, The Vivien Leigh Documentary and The Bigness.
Details:
Sat. Doors at 7:30 p.m. Music starts at 8 p.m.
Advance tickets are necessary, $15 at bit.ly/tellushalloweenparty.
24 E. King St., 717-393-1660. tellus360.com.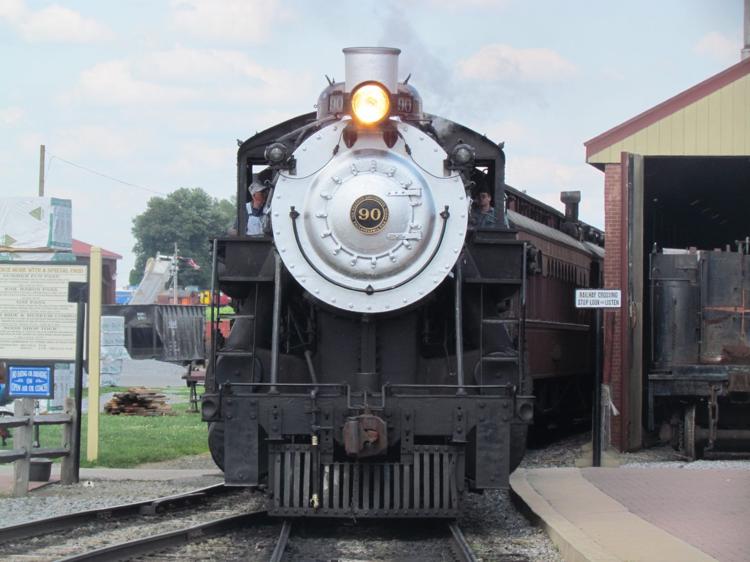 FAMILY FUN
Terror's not for everyone. Those looking for some gentler ways to celebrate the season have plenty of options. Here are a couple you may not have heard of.
The Strasburg Rail Road is hosting new Spooktacular excursions Saturday, on which passengers can stop at Groff's Grove to enjoy a fall festival with trick or treating and then pick up a ride back on a return trip.
Non threatening costumes are welcome.
Details:
Saturday, trains depart hourly from 11 a.m. to 4 p.m., last return train at 6:30 p.m.
Admission is $19 for adults, $13 for kids 2-11 and $4 for little ones under 2.
301 Gap Road, Ronks (Route 741, Strasburg.) 866-725-9666. strasburgrailroad.com.
Dress up and dress warmly for Trick or Treat at the Vineyard, The Vineyard at Grandview's fall festival Friday evening. Take a wagon ride, play games, watch an outdoor movie and warm up by a fire at this family event.
Details:
Friday from 4:30-8:30 p.m. (Rain date, Monday) $5.
1489 Grandview Road, Mount Joy.
717-653-4825. thevineyardatgrandview.com.

GHASTLY GHOSTS
What would Halloween be without tales of ghosts and apparitions? If you're a fan of a more subtle and eerie fear, try one of these events.
How about a spooky sleepover? The Haldeman Mansion is a popular place for ghost hunters. With portions of the property dating back nearly 300 years, there's ample opportunity for tales of haunted spirits. On Saturday night into Sunday morning, guests can enjoy a Halloween party followed by a paranormal investigation. Bring a sleeping bag!
Details:
Sat. 8 p.m.-Sun. 11 a.m.
Reserved tickets required, $35, at hauntedhaldemanmansion.com
230 Locust Grove Road, Bainbridge.
Take a walking tour of downtown Lancaster by candlelight and hear guides weave local history with tales of hauntings, cursings and more during the Lancaster Ghost Tour.
Details:
Nightly departures at 8 p.m. from Soldiers and Sailors Monument at Penn Square.
$15 adults, $10 children 4-12.
Reservations required at 717-687-6687. ghosttour.com.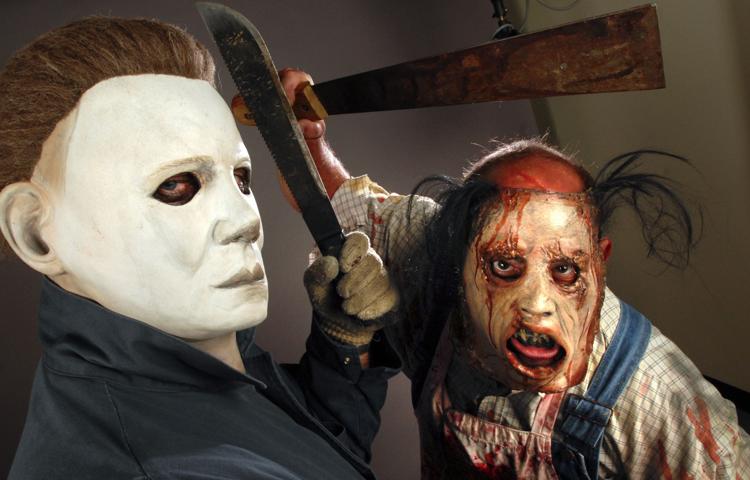 FRIGHT NIGHTS
Looking for some no holds barred, screamfest terror for Halloween? There are really only two options in Lancaster County.
Field of Screams has lived up to its name, and continues to find new ways to terrify visitors. Enter the Den of Darkness or Frightmare Asylum, journey along the Nocturnal Wasteland haunted trail or take a hayride - if you dare.
Details:
Fri. 6-11 p.m.; Sat. 5-11:30 p.m.; Sun. and Tues. 6-9 p.m.
$16-$34, depending on package.
191 College Ave., Mountville.
717-285-7748. fieldofscreams.com.
Jason's Woods has been around for decades and the ghoulishness continues to flourish. The attraction offers a Horrifying Hayride, Chamber of Horrors, Lost in Jason's Woods, Carnival of Fear and Zombie Apocalypse.
Details:
Fri. and Sat. 7-10 p.m.; Sun. 7-9 p.m.
$25-$50 depending on package.
99 Stehman Road.
717-872-5768. jasonswoods.com.