A few are Lancaster born-and-raised; a few were born elsewhere but lived for a time in the land of 717.
From athletes to actresses, politicians to businessmen — here are 30 famous people who have called Lancaster County home.
---
1. Jonathan Groff
Jonathan Groff's trip to Broadway started with his early acting days in Lancaster County. Groff grew up in Ronks and graduated from Conestoga Valley High School in 2003. His career highlights include his role in "Glee," a voice-over role in "Frozen" as King George III in the Broadway show "Hamilton," and, currently, as a lead role in the Netflix crime drama, "Mindhunter."
---
2. Thaddeus Stevens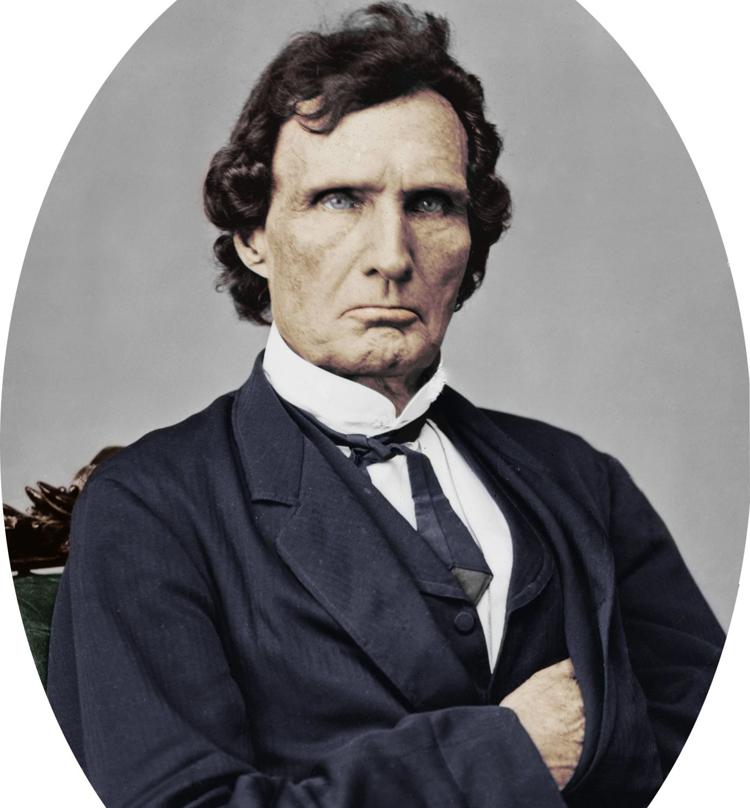 Thaddeus Stevens was born in Vermont in 1792. He moved to Lancaster in 1842, setting up his law practice in a place that aligned with his anti-Mason and pro-Whig views. Stevens was a member of Congress and a fierce abolitionist. He died in 1868 and was buried in Shreiner's Cemetery in Lancaster.
---
3. August Burns Red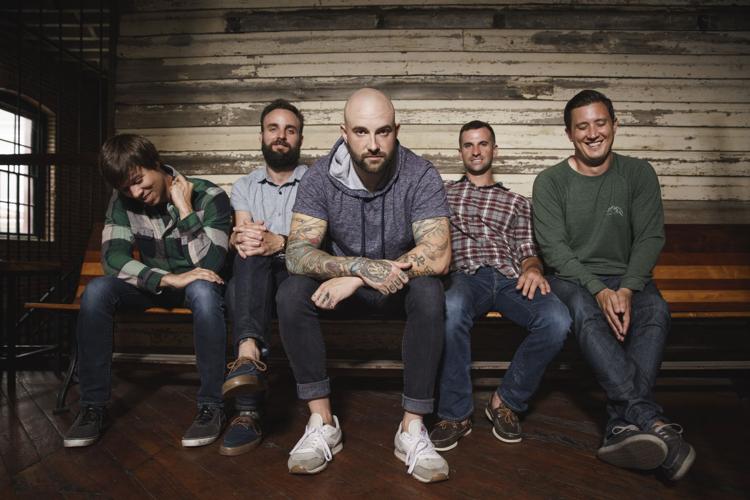 August Burns Red, the five-member metalcore band from Manheim, has been together for 13 years and has gained international momentum and was nominated for Best Metal Performance category for its song "Identity" in 2016.
The band, whose first show was held at the Mastersonville Fire Hall, consists of vocalist Jake Luhrs, guitarist JB Brubaker, guitarist Brent Rambler, drummer Matt Greiner and bassist Dustin Davidson. All of the members, except Davidson, call Manheim home. The band's releases includes "Thrill Seeker" (2005), "Messengers" (2007), "Constellations" (2009), "Leveler" (2011), "Rescue & Restore" (2013) "Found In Far Away Places" (2015) and "Phantom Anthem" (2017).
---
4. John Darrenkamp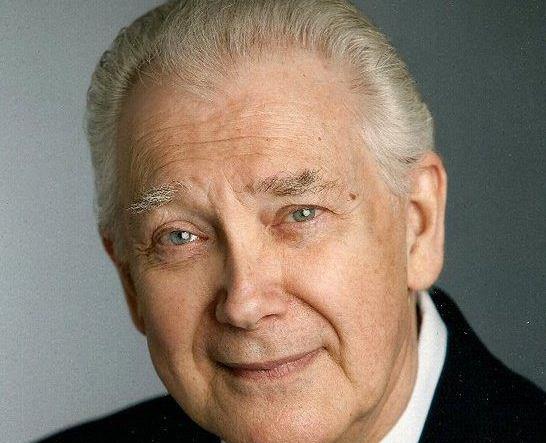 John Darrenkamp is a bass opera singer who at one time was a leading artist with the Metropolitan Opera in New York City. Born in Mount Joy, Darrenkamp began his career in 1957, according to a bio from the Harrisburg Choral Society. Darrenkamp serves as artistic director for Opera Lancaster and has performed and directed shows for the organization.
---
5. Milton Hershey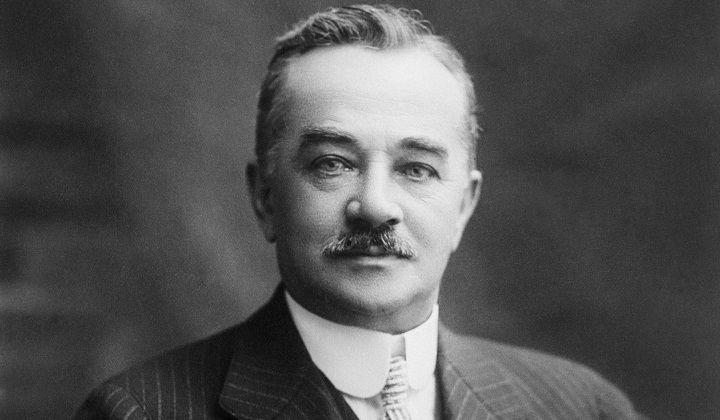 The Chocolate King was born in Derry Township in 1857 and grew up in a Mennonite family. At age 14, Milton Hershey apprenticed with a confectioner in Lancaster, Joseph Royer. He opened his first candy factory, Lancaster Caramel Company, in Lancaster in 1883. Hershey sold the company in 1890, using the revenue to start the world famous Hershey Chocolate Company. 
---
6. Matt Nagy
Nagy was named the head coach of the Chicago Bears in January 2018.
He was a star quarterback at Manheim Central and the University of Delaware, where he earned All-America honors.
After college, he played six seasons in the Arena Football League.
He began his coaching career in 2008 when he joined the Philadelphia Eagles as a coaching intern. He spent five seasons in various coaching capacities with the Eagles under head coach Andy Reid.
When Reid moved to Kansas City, Nagy followed and was part of the Chiefs coaching staff for five seasons, including last year when he served as KC's offensive coordinator.
---
7. Romayne Bridgett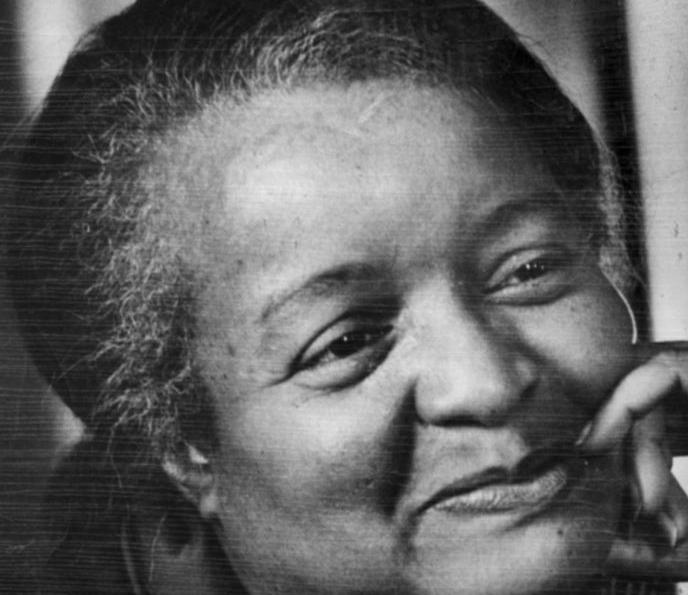 Born in Mount Joy in 1928, Romayne Bridgett was a renowned musician, performer and teacher. Bridgett performed with Opera Lancaster, York and Lancaster symphony orchestras, Franklin & Marshall glee club and Millersville Chorus. She also taught at the Governor's School for the Art, Mid-Susquehanna School of the Arts and Harrisburg Area Community College. She earned numerous prizes in national and international vocal competition. Bridgett died in 2011. She was 82.
---
8. Taylor Kinney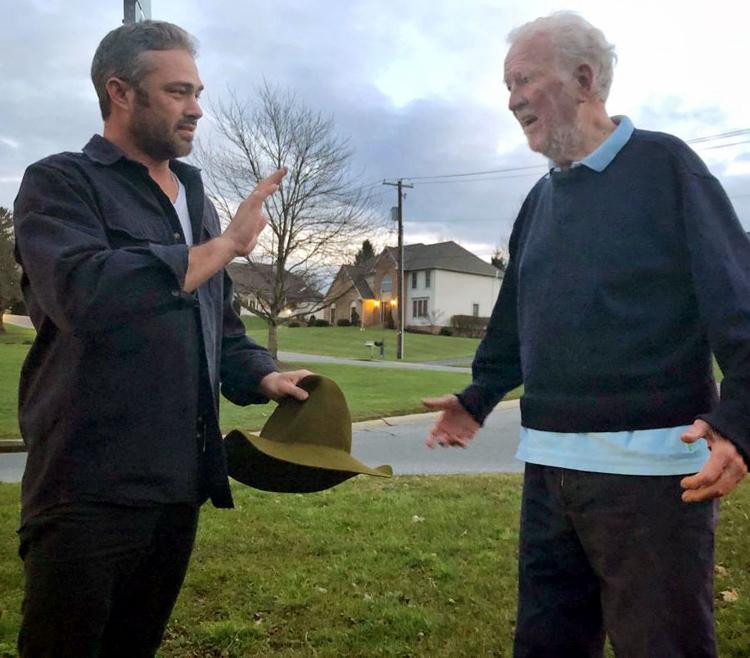 Actor and model Taylor Kinney was born in Neffsville and graduated from Lancaster Mennonite High School in 2000. He has had several roles in shows including The Vampire Diaries and Chicago Fire, but perhaps has received the most attention for his 2015 engagement to singer Lady Gaga.
---
9. Barney Ewell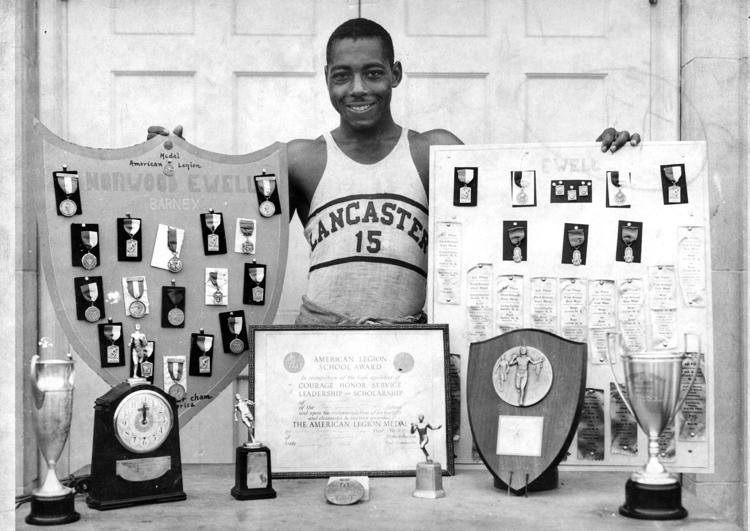 Barney Ewell, McCaskey '36, the only Lancastrian ever to win an Olympic gold medal, is buried in Conestoga Memorial Park, according to LNP archives. Ewell, who died at age 78 in 1996, won dozens of national and international track and field titles, and was likely the fastest man in the world at some point in the early 1940s.
Unfortunately, he reached his prime as Adolf Hitler did.The Olympic games of 1940 and 1944, one or both of which could have been Ewell's Olympics, were canceled because of World War II. Ewell finally got to the 1948 Olympics in London, at age 30. He still won a gold medal in the 400 relay, and silvers in the 100 and 200 meters.
---
10. Bruce Sutter
Baseball Hall of Fame pitcher Bruce Sutter was born in Lancaster in 1953 and graduated from Donegal High School. Known for his revolutionary split-fingered fastball, Sutter spent the most of his professional baseball career playing for the Chicago Cubs. He was inducted into the Hall of Fame in 2006. 
---
11. Jennifer Gareis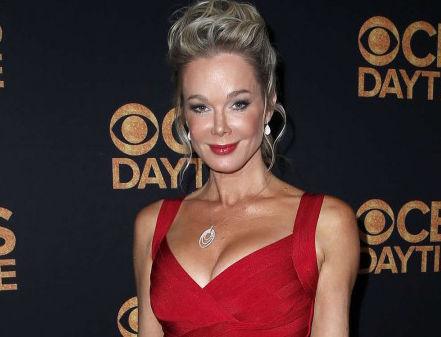 Jennifer Gareis is a 1988 graduate of J.P. McCaskey High School and a 1993 graduate of Franklin & Marshall College and is known for her roles on "The Bold and the Beautiful" and "Young & the Restless."
She also represented New York in the Miss USA pageant in 1994 and placed in the top six.
Gareis has appeared in numerous TV shows and movies, including "Miss Congeniality," "Veronica Mars," "Private Parts" and, most recently "Comedy Bang! Bang!"
---
12. James Buchanan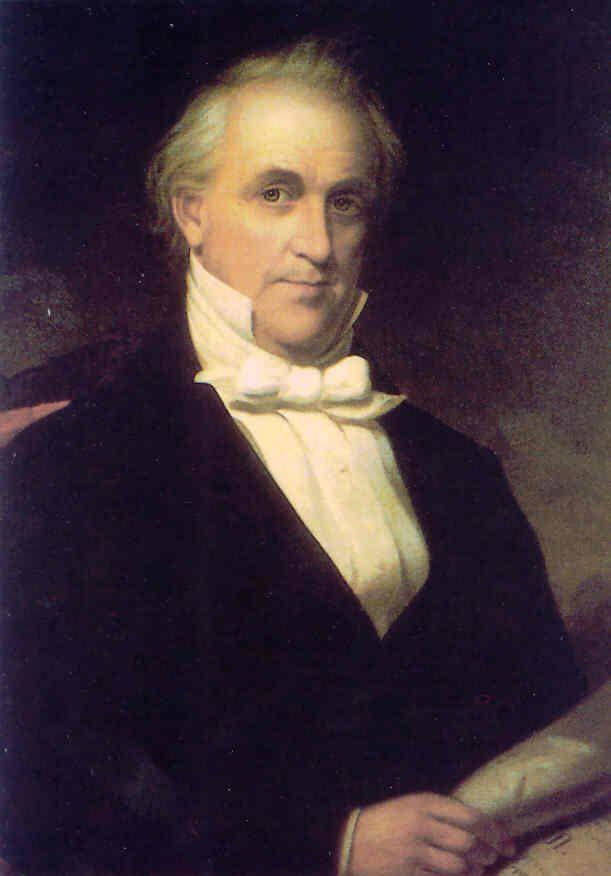 James Buchanan was the 15th President of the United States. Buchanan was originally from Franklin County but called Lancaster home. His longtime home, Wheatland, is now a museum located at 1120 Marietta Ave., Lancaster. 
---
13. Floyd Landis
Floyd Landis was born in Farmersville in West Earl Township in 1975 and graduated from Conestoga Valley High School in 1994. A professional bicycle racer, Landis is known for being embroiled in a doping scandal after the 2006 Tour de France.
---
14. Tom Herr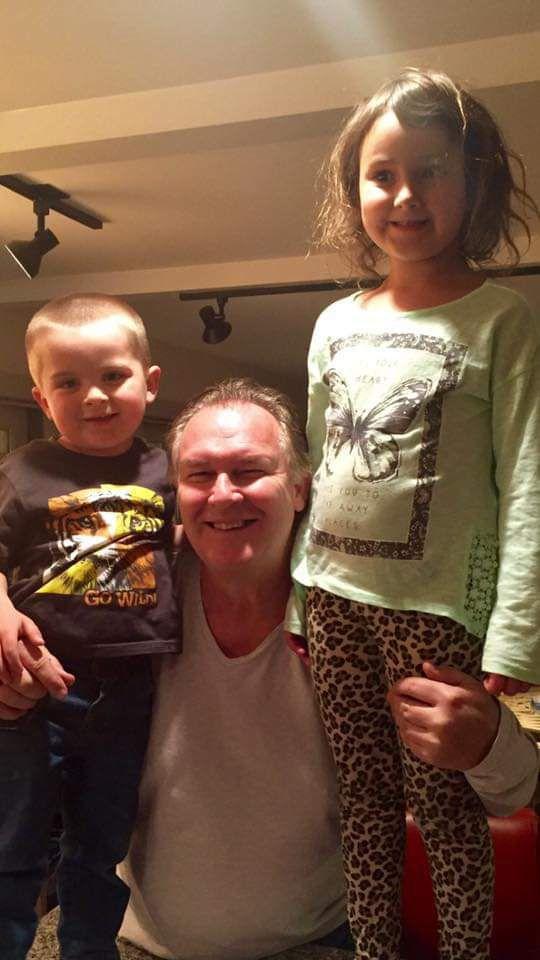 The Hempfield grad played 13 seasons in the majors, 10 of them with the St. Louis Cardinals. The second baseman was a member of three World Series teams, including the 1982 Cardinals team that beat the Brewers in seven games.
His best season was 1985, when he hit. 302, drove in 110 runs, was an All-Star and finished fifth in the National League MVP voting.
Tom Herr's stats via baseball-reference.com
He was the first manager of the Lancaster Barnstormers and led the Stormers to their first Atlantic League championship in 2006.
---
15. Evelyn Ay Sempier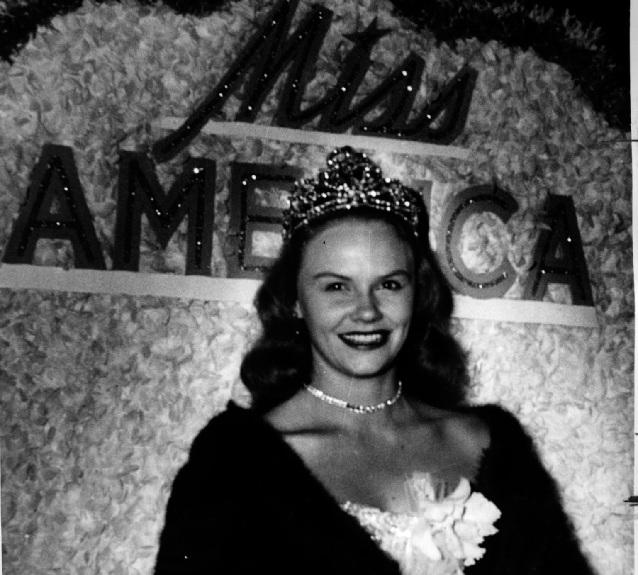 Eveyln Ay Sempier was crowned Miss America in 1954. She was born in Ephrata in 1933 and graduated from Ephrata High School in 1951. Sempier won Miss Pennsylvania in 1953. Her victory as Miss America in 1954 was the last year before the pageant was televised. Sempier passed away in 2008. 
---
16. Mimi Senkowski Griffin
Griffin was inducted into the Women's Basketball Hall of fame in 2014. She was ESPN's top women's basketball analyst from 1983-99 and worked for CBS from 1985-91.
In 1990, she became the first female color analyst on a men's NCAA tournament game, as reported by fullcourt.com
Griffin scored 1,168 points in her scholastic basketball career and as a senior  in 1974, she helped Lancaster Catholic win a state championship. 
She played her freshman year of college ball at Delaware before spending her final three seasons at Pittsburgh. 
---
17. Kristen Wiig
Although Kristen Wiig was born in New York, her family moved to Lancaster when she was three, where she attended Nitrauer Elementary School in Manheim Township School District.  Wiig is an American actress, comedian, writer and producer, famous for her time on "Saturday Night Live" from 2005-12.
---
18. Beth Behrs
Beth Behrs is an actress and singer but you probably know her best for her role as Caroline Channing in the CBS sitcom 2 Broke Girls. The 31-year-old Behrs was born in Lancaster but grew up in Lynchburg, Virginia, then moved on to San Francisco when she was 15. Her 2 Broke Girls co-star, Kat Dennings, is also a Pennsylvania native, growing up in Bryn Mawr. 
---
19. Charles Demuth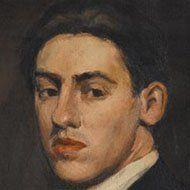 Charles Demuth is a noted American artist. He was born in 1883 on Lime Street in Lancaster city. Demuth died in his Lancaster home in 1935. Throughout his career as an artist, his artwork was displayed in galleries throughout the U.S.
His work is celebrated in Lancaster's Demuth Museum, which opened in 1981. The museum is located in the home where Demuth lived most of his life, 120 E. King St, Lancaster. 
---
20. Suzanne Westenhoefer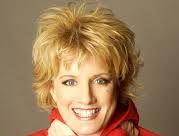 The comedienne's website introduces her as "The Kid from Amish Country." 55-year-old Suzanne Westenhoefer is a Columbia native and known for being being the first openly lesbian comedienne to appear on Sally Jessy Raphael's talk show "Sally," as well as on "Late Night with David Letterman."
Westenhoefer had an HBO Comedy Special and has appeared on Comedy Central.
She performed at the Ephrata Performing Arts Center in 2015, and will be stopping in Pennsylvania as part of her current tour at the end of March.
---
21. Don Wert
Wert came out of New Providence to play nine seasons in the majors. He was a member of the World Series champion Detroit Tigers in 1968. His walk-off RBI single against the Yankees on September 17, 1968 clinched the pennant for the Tigers.
Considered one of the best fielding third baseman of his time, he finished 10th in the American League MVP voting in 1965 and was an all-star during the '68 season. He doubled off Tom Seaver during the All-Star game.
Wert's highest batting average was .268 in 1966. Wert was beaned during the 1968 season by Cleveland pitcher Hal Kurtz. The pitch shattered his batting helmet. He was carried of the field and spent two nights in a  hospital, as reported by John Milner at SABR.org.
Wert batted just .179 the rest of the season and he never batted above .225 in a season the rest of his career.
---
22. Johnny Weir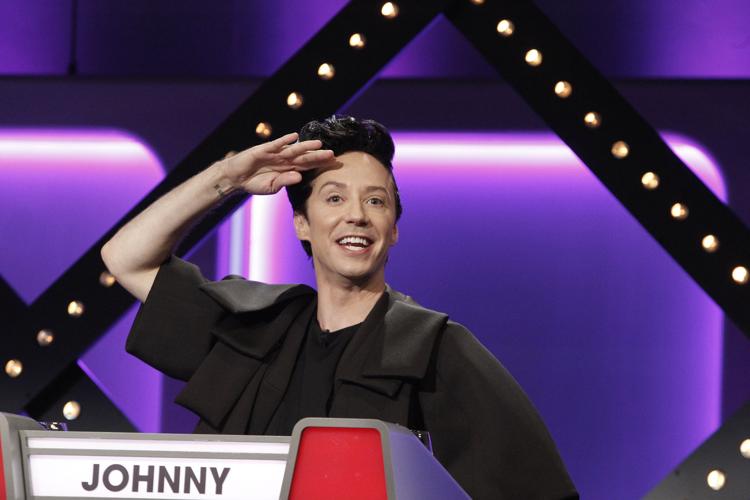 Olympic figure skater Johnny Weir spent his early years in Quarryville. Weir is a three-time U.S. national champion in men's figure skating. He skated in the 2006 and 2010 Winter Olympics (finishing fifth and sixth, respectively) and won a bronze medal at the World Figure Skating Championships. He and Olympic gold medalist Tara Lipinski were skating commentators for NBC at the 2014 Olympics, and have been named the lead figure skating broadcast team for the 2018 Winter Games in South Korea. The team has also done fashion commentary for events from the Oscars to the Kentucky Derby, and were part of the pre-game broadcast team at this year's Super Bowl.
---
23. Dan Kreider
Kreider, a Manheim Central grad, played fullback for 10 seasons in the NFL. He was a member of the Pittsburgh Steelers team that beat Seattle in Super Bowl XL. 
Kreider, who mostly made his money blocking, rushed for 144 yards on 32 carries in his career.
---
24. Major Richard D. Winters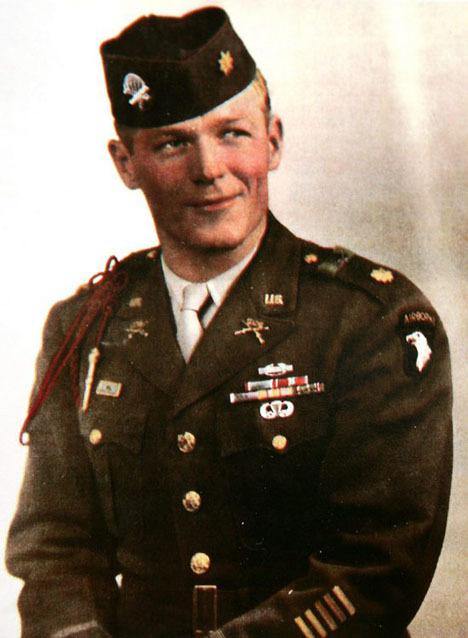 Richard "Dick" Winters rose to worldwide fame as leader of the Band of Brothers during World War II.  His courageous leadership through combat later became the focus of the bell-selling book and HBO miniseries "Band of Brothers." Winters was born at Lancaster General Hospital on Jan. 21, 1918. The family lived briefly in New Holland before moving to Ephrata. In the late 1920s, the family moved to South West End Avenue in Lancaster.  Winters became the commanding officer of Easy Company on D-Day, hours after his superior officer was killed. That day, he led 13 of his men in taking out German gunners that was decimating Allied troops in Carentan, France, shortly after D-Day. Winters and his men eventually saw the end of the European campaign while occupying Adolf Hitler's mountainside retreat, the Eagle's Nest. Winters died Jan. 2, 2011 in Campbelltown, Lebanon County. He was 92 and lived a quiet life in Hershey. 
---
25. Doug Dennison
Dennison played five seasons in the NFL for the Dallas Cowboys. The running back rushed for 1,112 yards and 19 touchdowns in his career. He played in two Super Bowls, winning one.
Doug Dennison's NFL stats via pro-football-reference.com
Prior to his NFL career, Dennison was a football and track star at McCaskey and what was then Kutztown State Teachers College.
---
26. Robert Fulton
Robert Fulton's name is all over Lancaster County, but his influence stretches all over the world— from the depths of the submarine to the top of the steamboat's smokestack. Fulton developed and marketed a steamboat, painted works of art, designed a submarine for Napoleon, configured canals in the U.S. and patented things such as a mill that cut marble and machines that spun flax into rope. He did all this in 49 years, before his death two centuries ago, on Feb. 23.
---
27. Wally Walker
Walker led the University of Virginia its first ACC basketball championship in 1976. He was named the ACC Tournament MVP after the Cavaliers beat three nationally ranked teams on the way to the title.
---
28. Gene Garber
Garber pitched in 931 games over 19 seasons in major league baseball. All but nine of his appearances were in relief.
The right-hander, who had a side-arm delivery, was selected by Pittsburgh in the 20th round of the 1965 draft and made his major league debut with the Pirates in 1965. He also pitched for the Royals, Phillies and Braves.
Garber, who recorded 218 major league saves, was the Braves' career leader in saves  with 141 when he retired.
---
29. Simon Cameron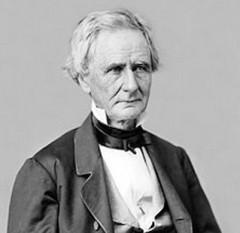 Simon Cameron was born in East Donegal Township in 1799. In 1845, he succeeded James Buchanan as U.S. senator for Pennsylvania. Cameron served as Secretary of War under Abraham Lincoln for one year before resigning due to corruption. He died in Lancaster in 1889 at age 90. His former home is now Cameron Estate Inn, located at 1855 Mansion Lane in Mount Joy.
---
30. Jim Furyk
Professional golfer Jim Furyk graduated from Manheim Township High School in 1988. Furyk began his professional career in 1992. To date he has earned 27 professional victories, 17 of which have been on the PGA Tour. In 2010 he was the PGA Tour Player of the Year. 
---
See also:
5 things about Lancaster County's history you might not know
4 more things about Lancaster County's history you might not know
Want to learn more about Lancaster County's history? Check out our history page
---
Are there any famous people you know of who aren't on this list? Are there any people that surprised you? Let us know in the comments.